Heimtextil 2019 - The new Heimtextil - January 8 to 11 - Frankfurt am Main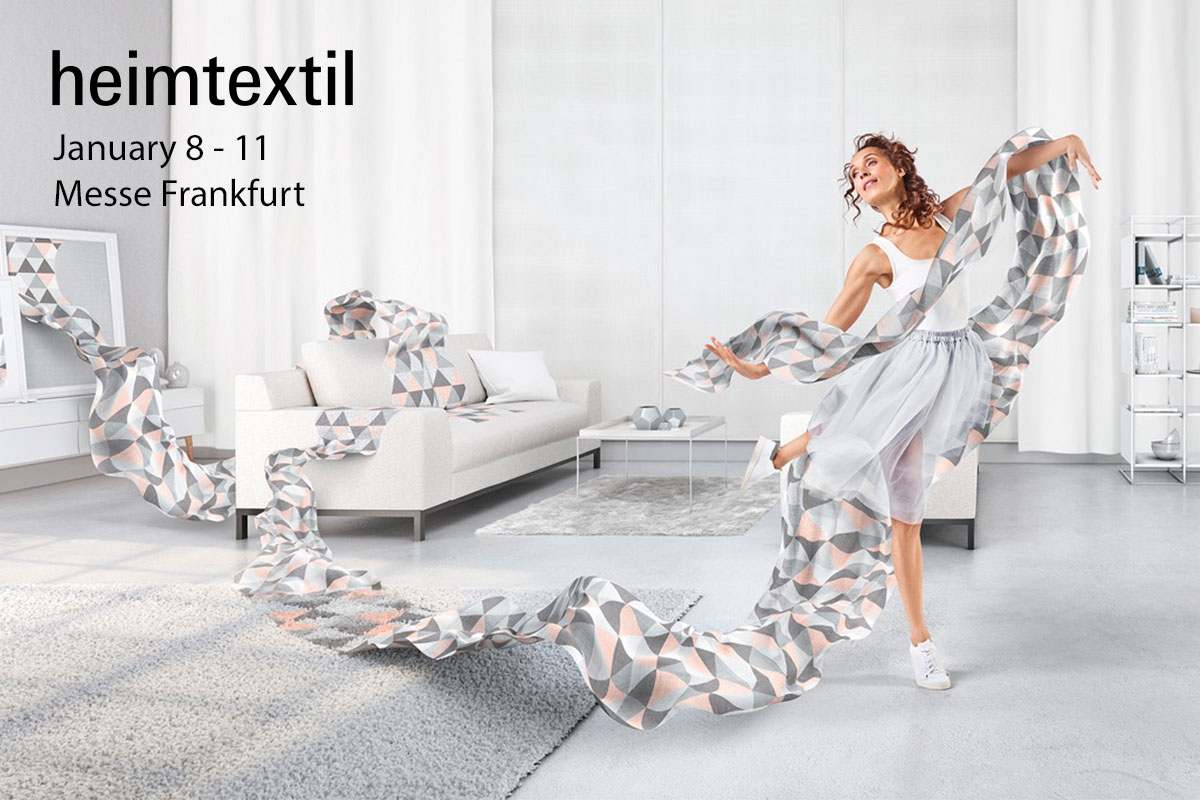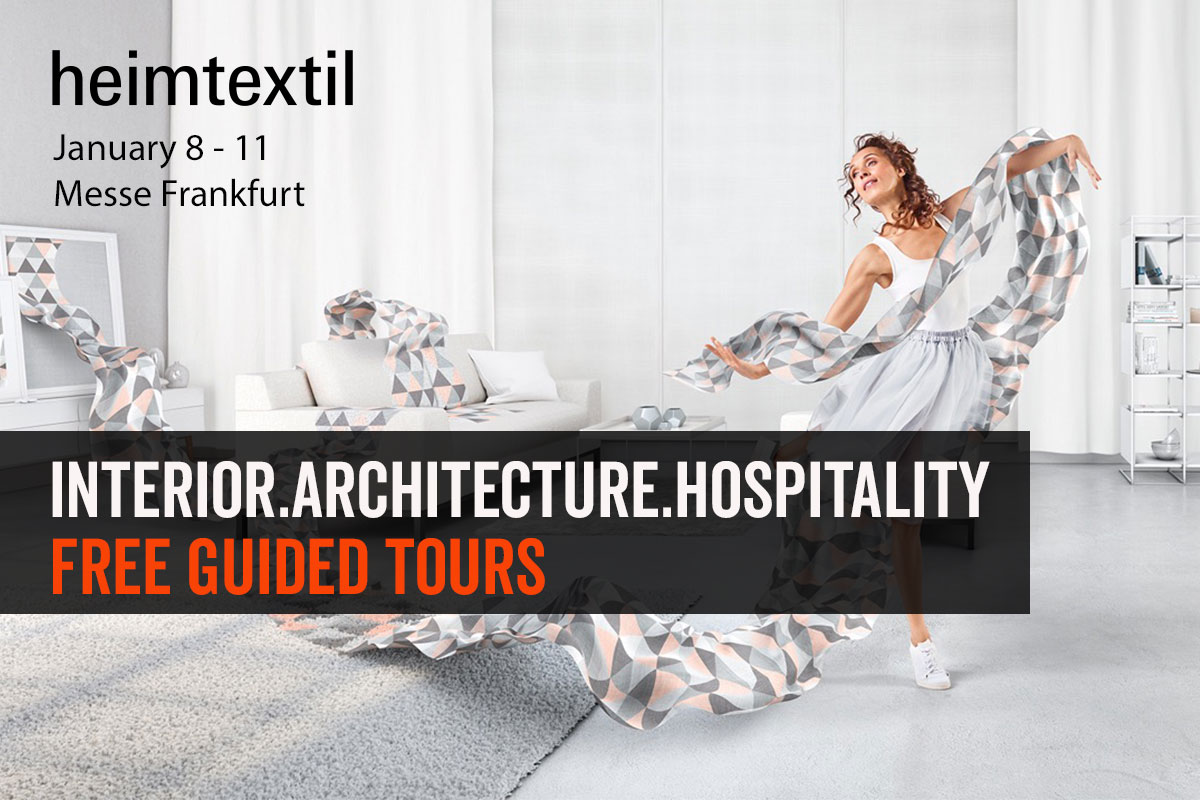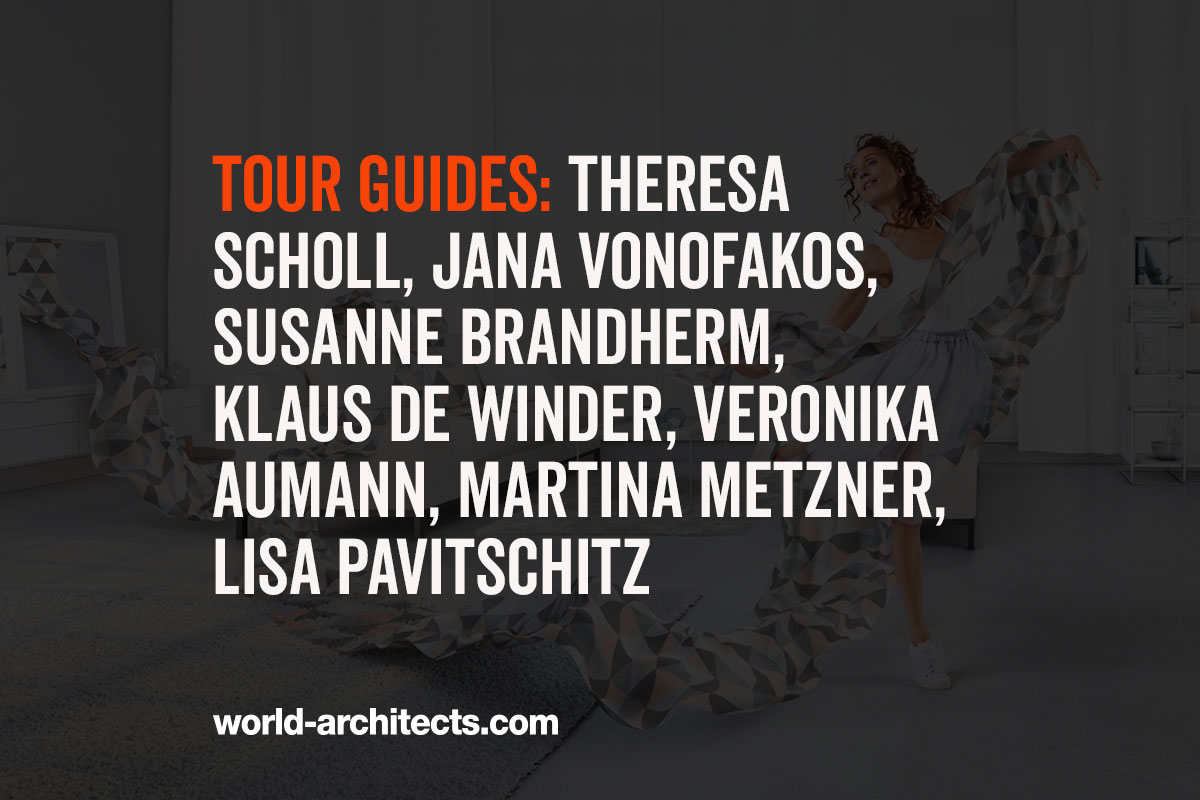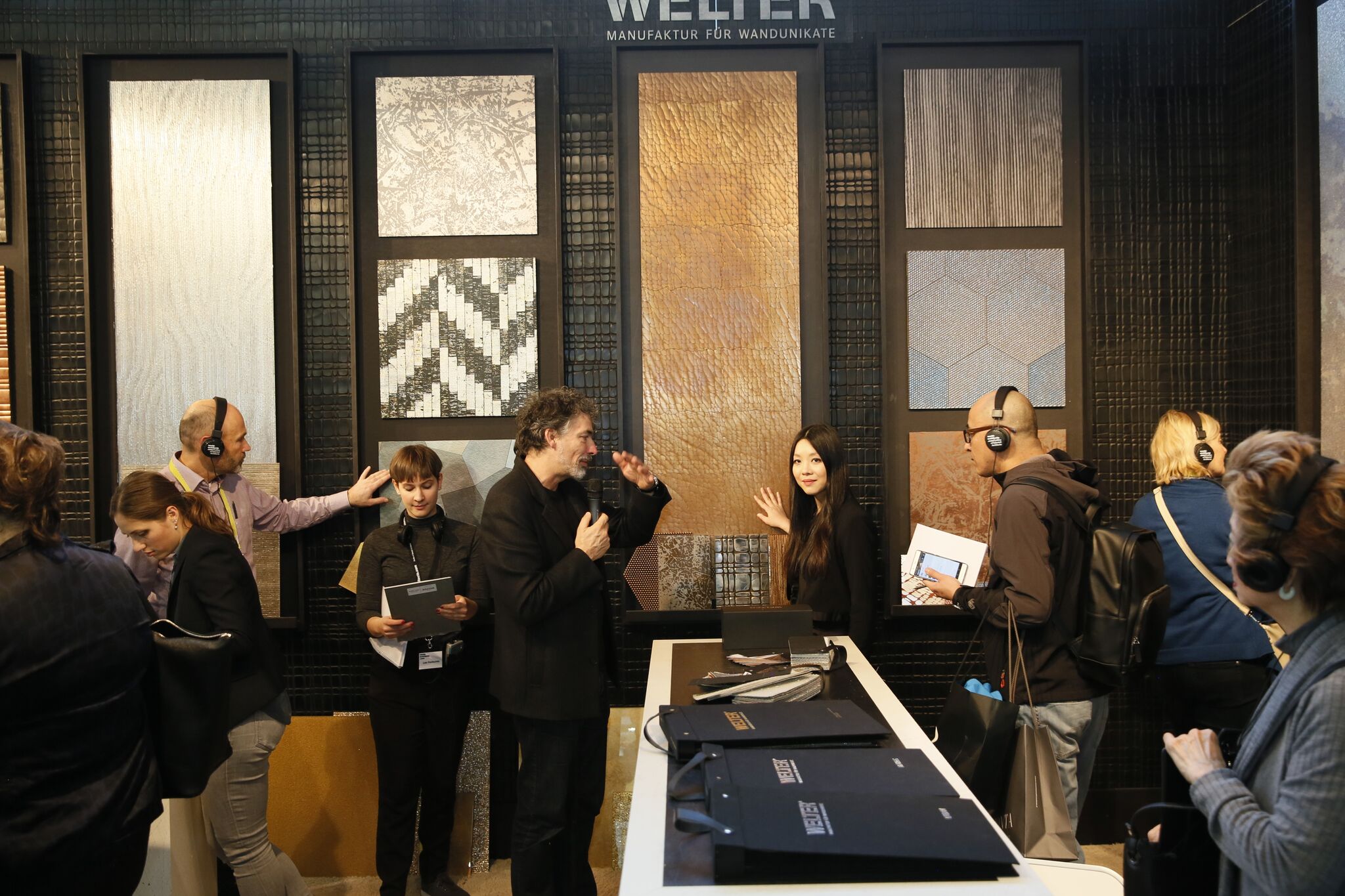 Lien Tran Guided Tour 2018
Photo © Markus Bachmann / World-Architects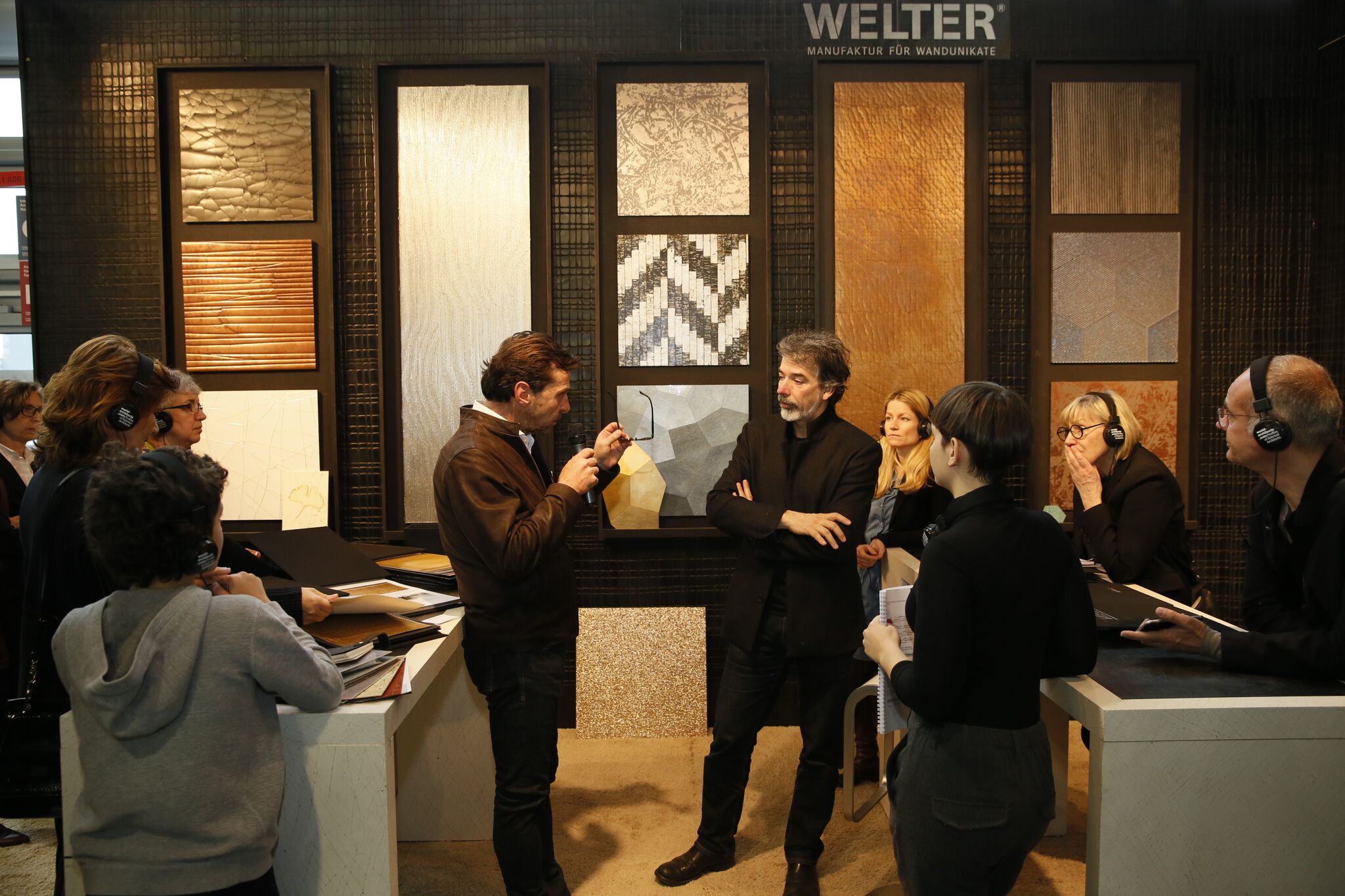 Lien Tran Guided Tour 2018
Photo © Markus Bachmann / World-Architects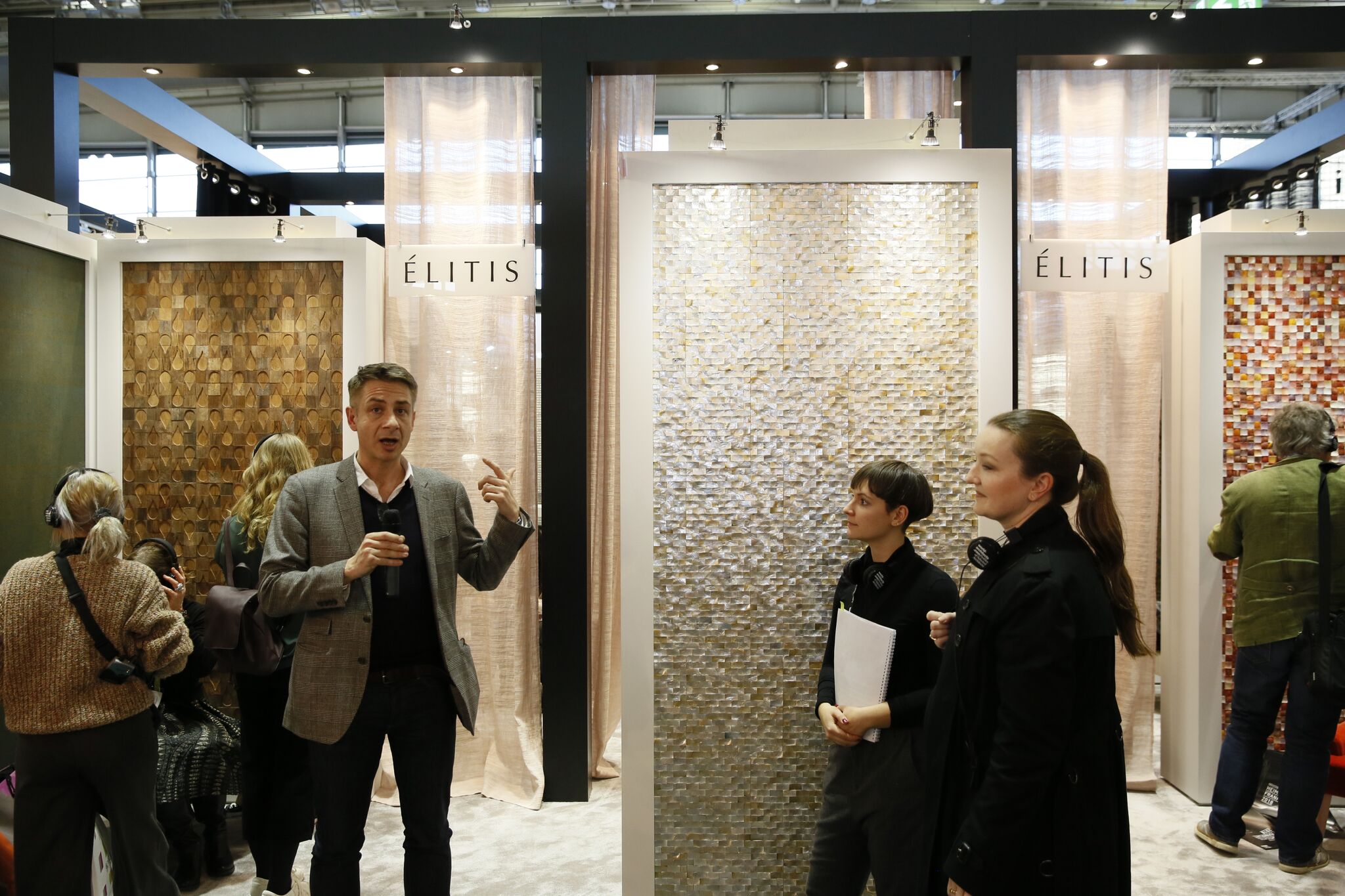 Jana Vonofakos Tour 2018
Photo © Markus Bachmann / World-Architects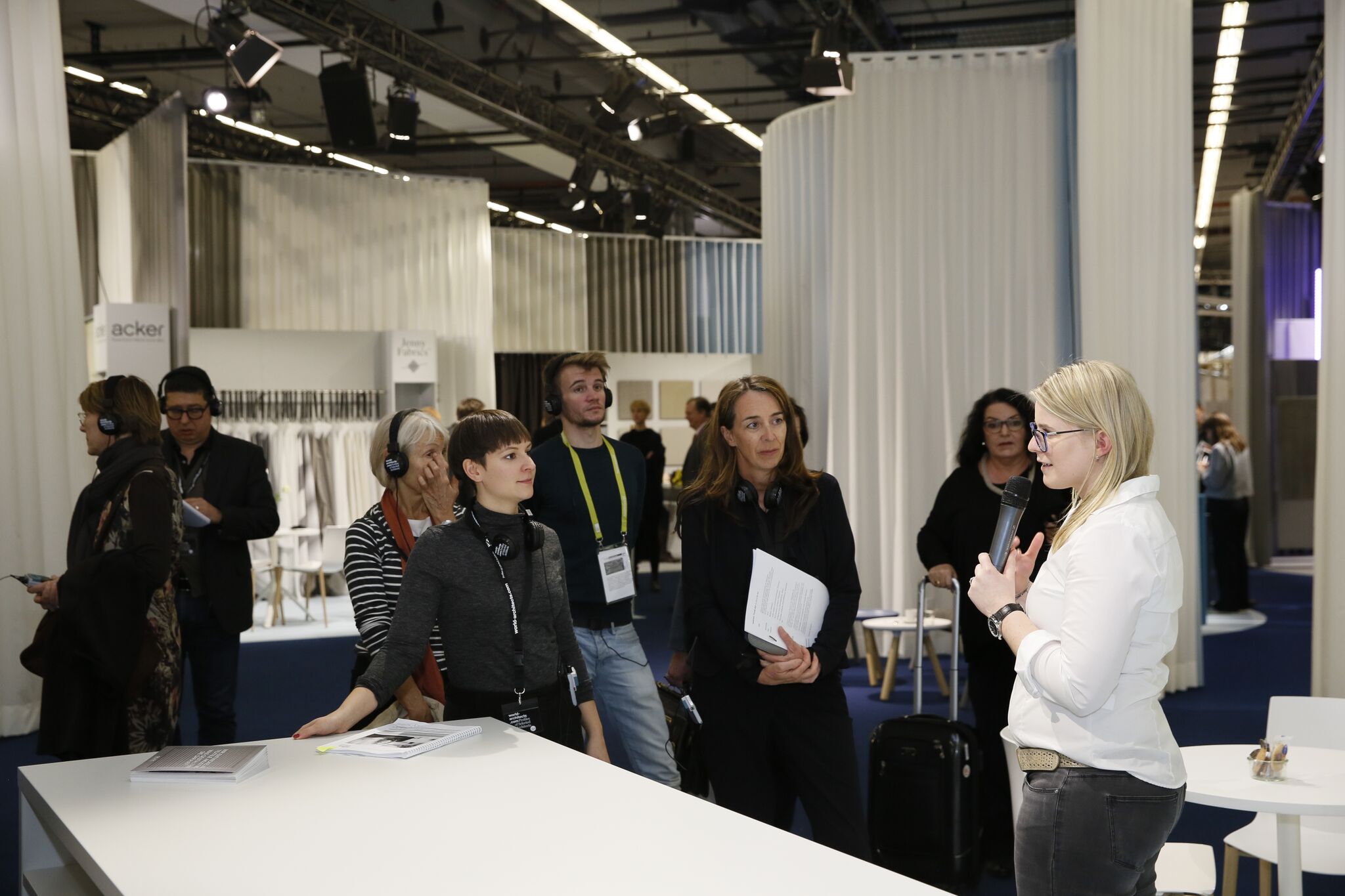 Sabine Krumrey Guided Tour 2018
Photo © Markus Bachmann / World-Architects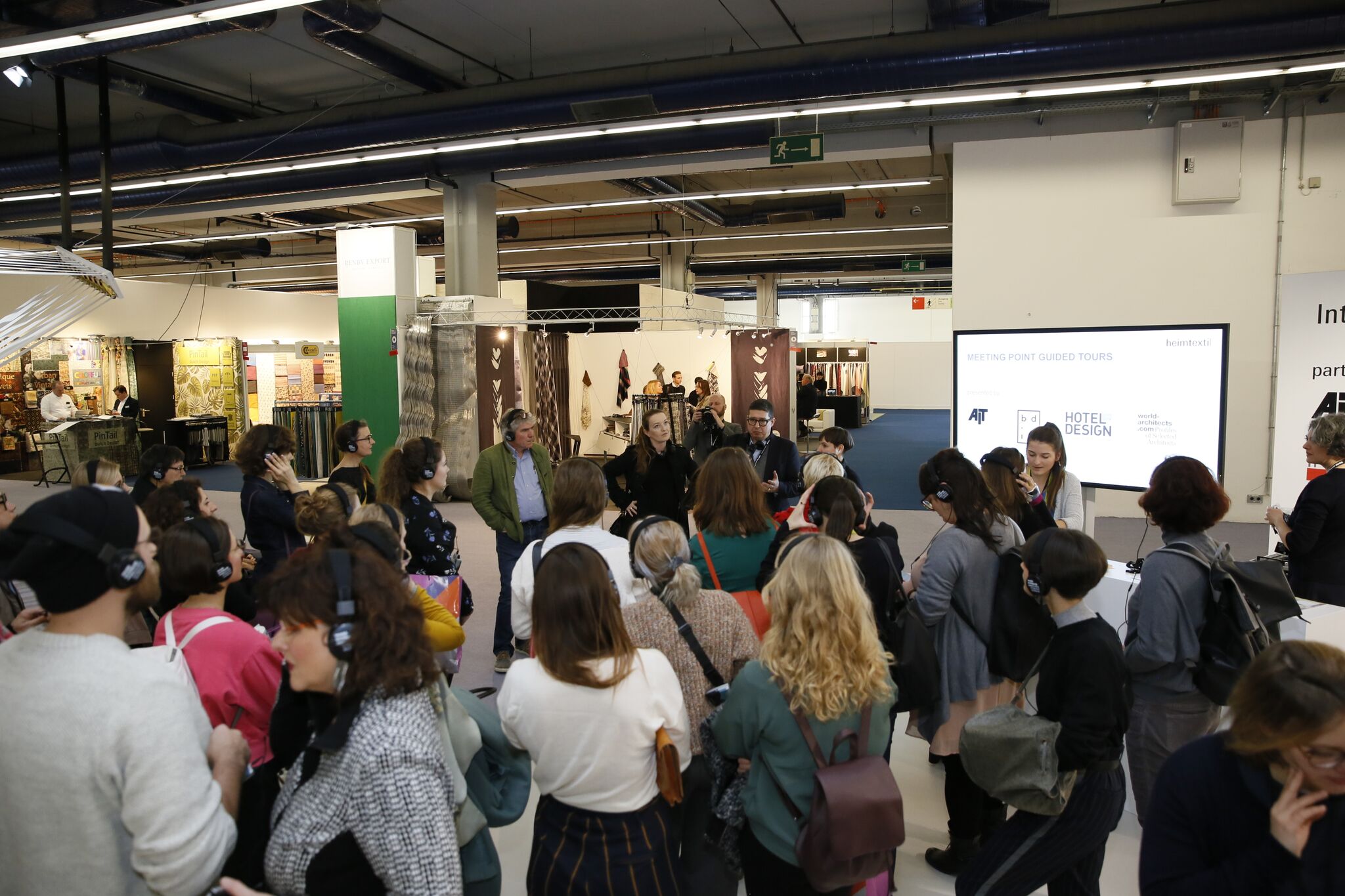 Jana Vonofakos Guided Tour 2018
Photo © Markus Bachmann / World-Architects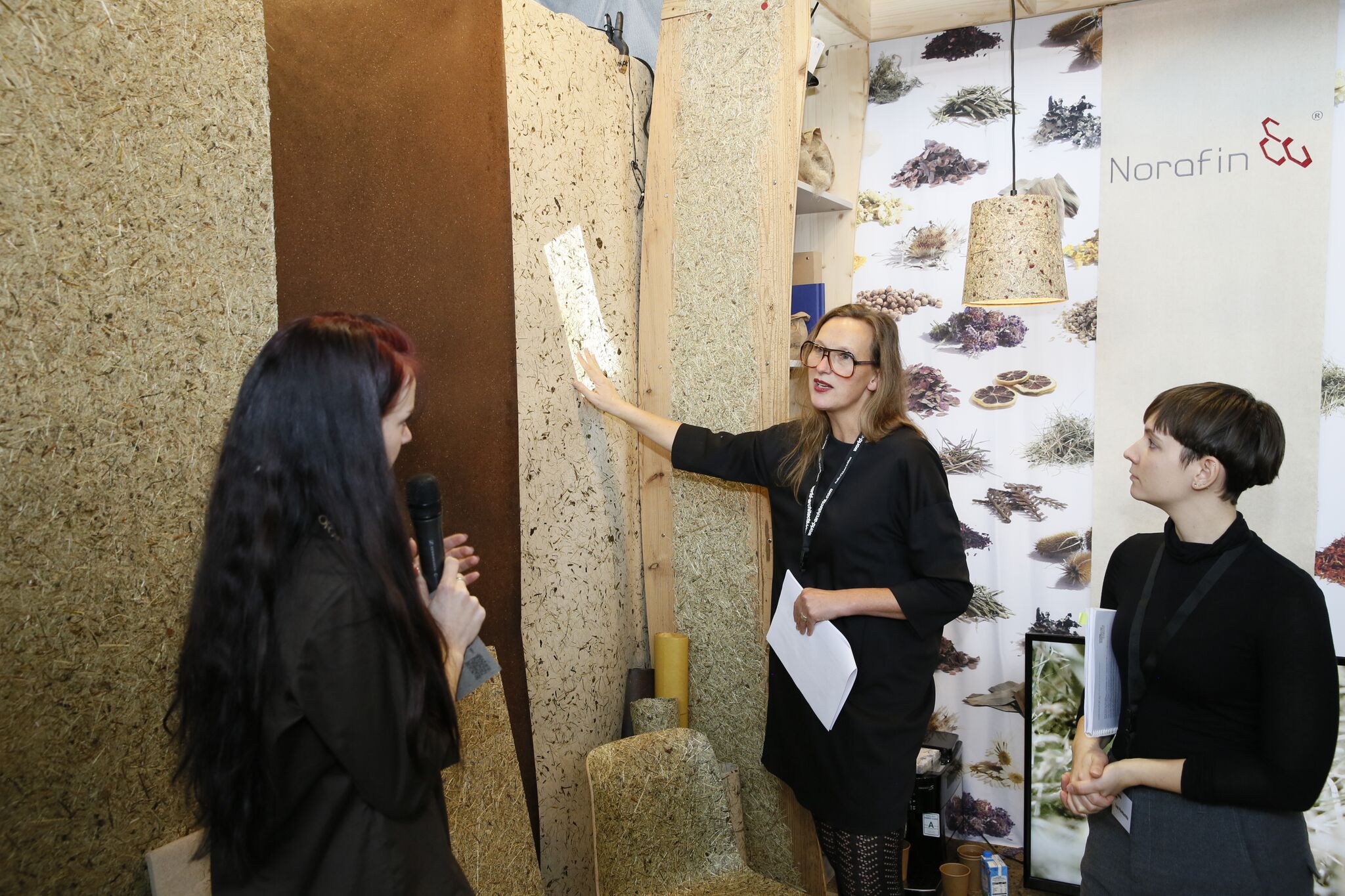 Dorothee Maier Guided Tour 2018
Photo © Markus Bachmann / World-Architects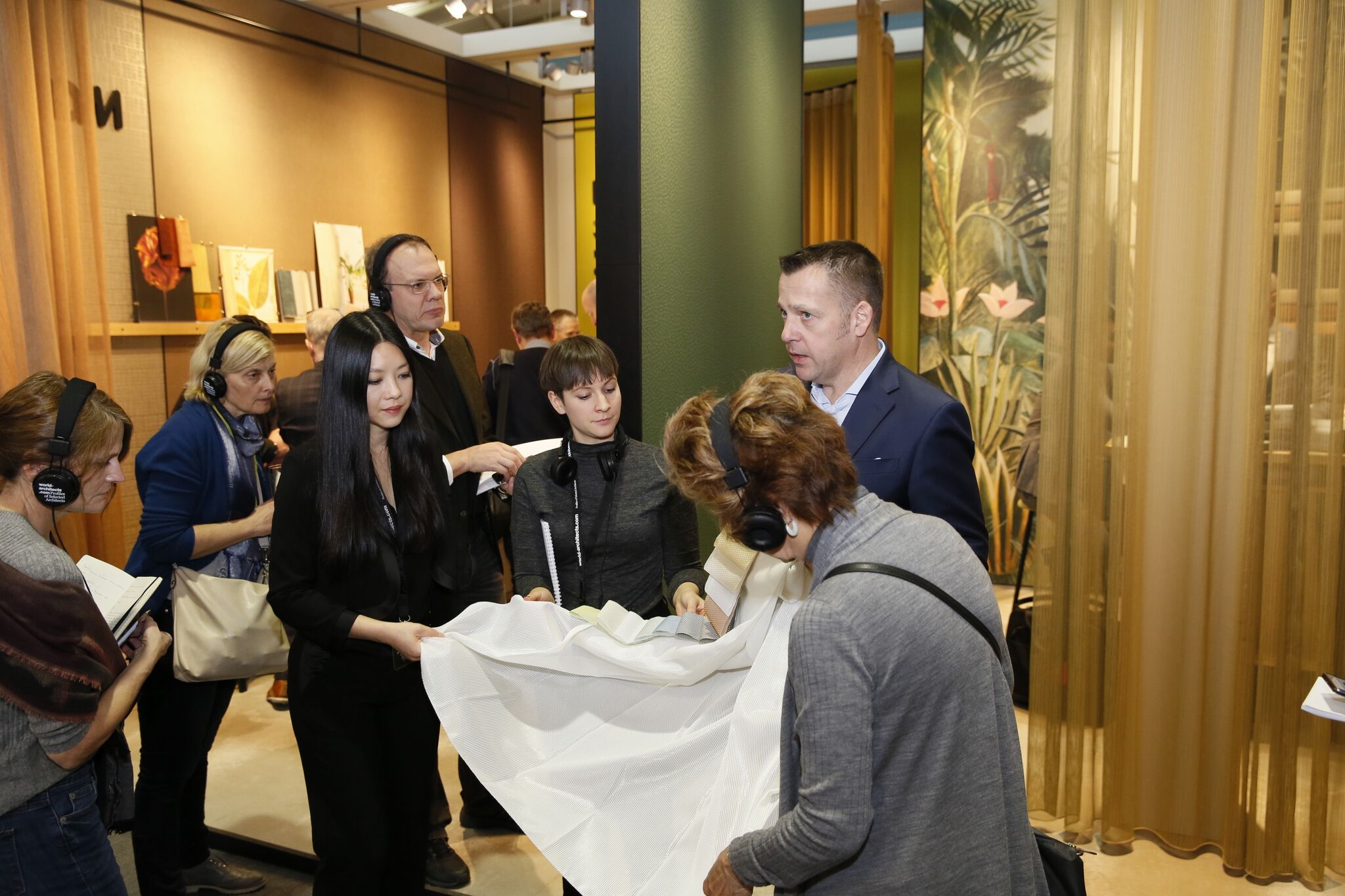 Lien Tran Guided Tour 2018
Photo © Markus Bachmann / World-Architects
---
Join our free Guided Tours with 7 Architects, Designers and Journalists – in cooperation with Messe Frankfurt World-Architects organises 6 Guided Tours with Oliver Heß, Jana Vonofakos, Susanne Brandherm, Klaus de Winder, Veronika Aumann, Martina Metzner and Lisa Pavitschitz. Each of them shows highlights at Heimtextil 2019, the leading trade fair for home and contract textiles. The tours will be held in english or german language, start in Hall 4.2 | X95 Interior.Architecture.Hospitality - Meeting Point and last approximately 1,5 hours.
---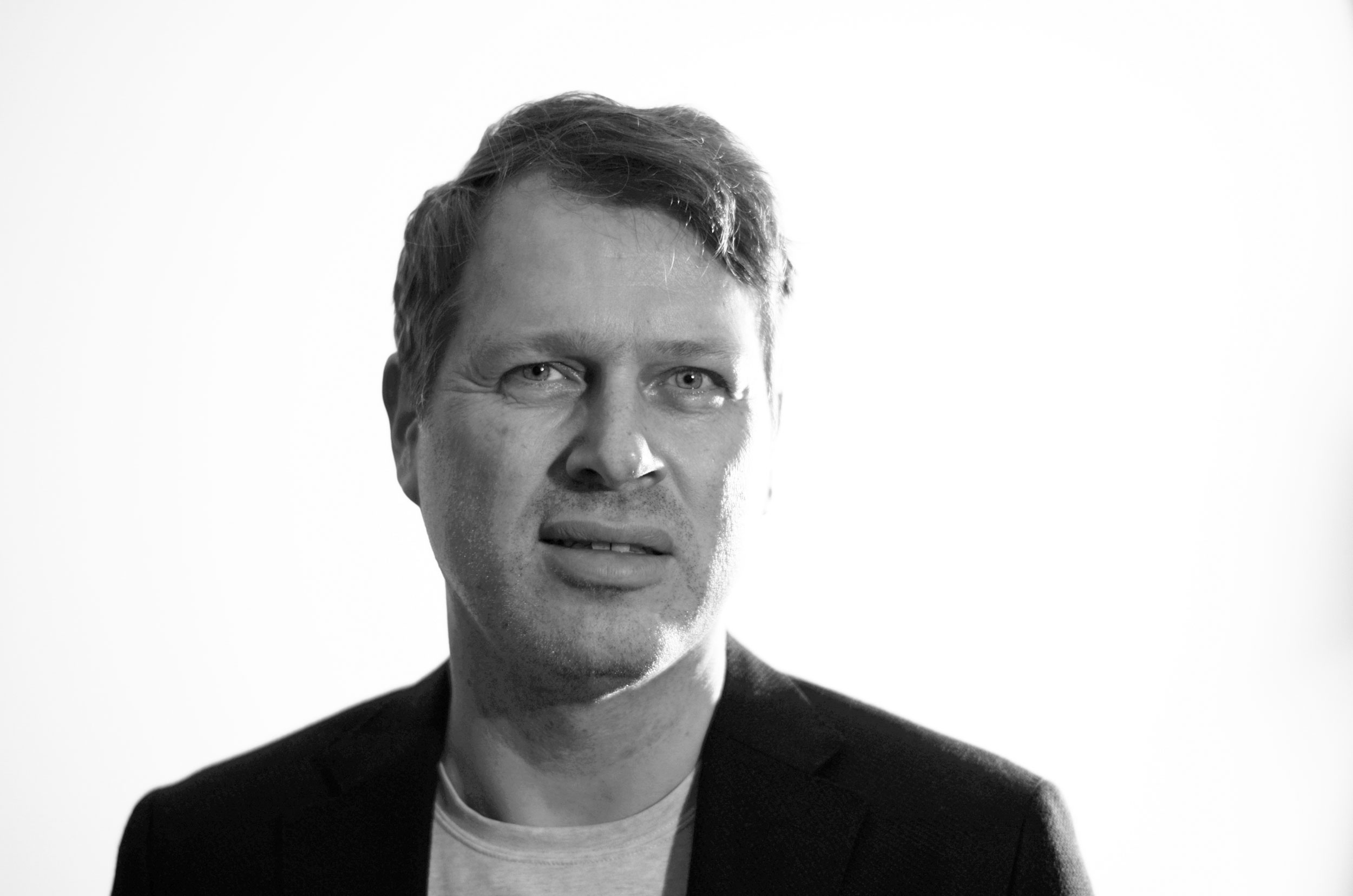 #01 Guided Tour : Oliver Heß «Heimtextilien - die dritte Haut des Menschen»
Oliver Heß - Textildesigner, Krefeld
Tuesday, January 8, 10:00 - 11:30
Meeting Point: Hall 4.2 | X95 Interior.Architecture.Hospitality
Tour in german language
Heimtextilien - die dritte Haut des Menschen
"Textilien im Raum werden in Anlehnung an die Idee von Bekleidung als zweiter Haut des Menschen weiter gedacht als 'dritte Haut'. Die Auswahl von Heim- und Wohntextilien ist Spiegel der eigenen Identität und Stimmung. Durch ihre unterschiedlichsten Anmutungen und Eigenschaften bieten textile Materialien ein optimales Gestaltungspotential für funktionale, nachhaltige Interior Spaces. Dieses im Hinblick auf die Designtrends 2019/20 zu entdecken und zu diskutieren wird das Ziel unserer Tour sein."
CV Oliver Heß
Never stop learning – Oliver Heß absolvierte Ende der 1990er-Jahre sein Studium der Textiltechnick (Dipl. Ing. FH) mit dem Schwerpunkt Textilgestaltung an der Hochschule Niederrhein in Mönchengladbach. Er arbeitete zunächst als Textildesigner für einen deutschen Bettwäscheanbieter in Süddeutschland, um dann zu einem internationalen Modekonzern im Raum Düsseldorf zu wechseln, bei dem er 18 Jahre in verschiedenen Positionen tätig war. Sein Antrieb ist stets der Anspruch an bestmögliche Qualität, denn 'no detail is small'. Nach 20 Jahren kehrte er 2017 an seine Hochschule zurück. Dort ist er als Wissenschaftlicher Mitarbeiter am Forschungsinstitut für Textil und Bekleidung (FTB) tätig. In diesem Zusammenhang begann er sein Masterstudium Textile Produkte mit dem Schwerpunkt Design.
---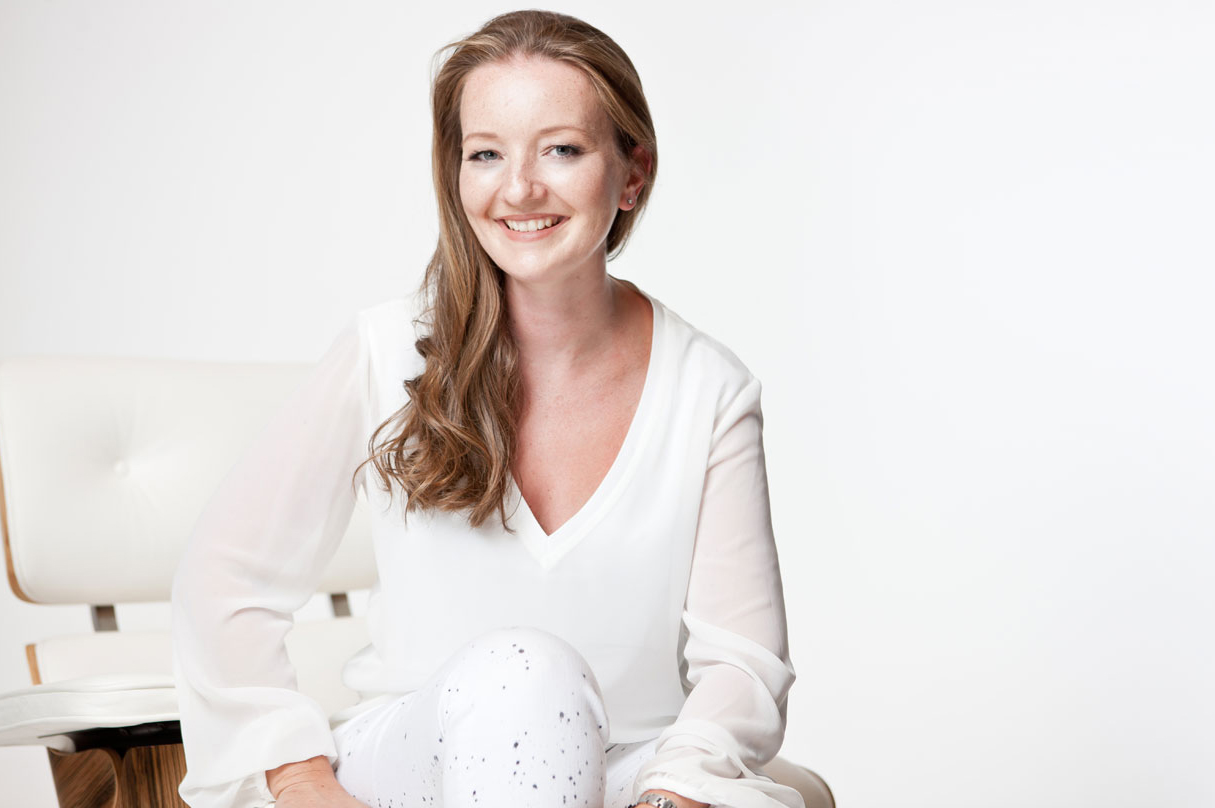 Photo © Nina Struve
#02 Guided Tour : Jana Vonofakos «between shot and chain»
VRAI interior architecture, Frankfurt | www.vrai.de
Tuesday, January 8, 15:00 - 16:30
Meeting Point: Hall 4.2 | X95 Interior.Architecture.Hospitality
Tour in english language
between shot and chain
"Join me for a trend hunting experience: together we will search for new materials that are interesting for architects. All the important topics around fabrics will be discussed - for example flame retardancy, sustainability and all kinds of added values of fabrics. My Heimtextil 2019 tour will be a cross-section in between fabrics for upholstery, acoustics and decoration, wallpapers and sun protection - always searching for the latest trends." Jana Vonofakos
CV Jana Vonofakos
Jana Vonofakos is the founder of the interior design studio VRAI interior architecture in Frankfurt. VRAI is specialized in customized design for a range of clients. Jana Vonofakos and her team are mostly working for international hotel chains or small private luxury hotels, as well as upscale residences and office space.
 After studying interior architecture, Jana Vonofakos worked for a well-known design studio in Hamburg, Germany, between 2005 and 2015, specialized in hospitality design. As a project manager she looked after customers such as Hilton, Rezidor, Starwood, Kempinski and Accor. Her projects were located mostly in Europe, but also in Russia, China and the United Arab Emirates. Working for international brands sharpened her view of cultural differences and requirements. Besides hospitality design, Jana Vonofakos was also in charge of different retail projects, such as the flagship store for the world-famous confectionary brand Niederegger and showrooms for the crystal jewelry brand Swarovski.
 In 2015 Jana Vonofakos founded her own interior design studio in central Frankfurt. Together with four colleagues she is working for international brands like Radisson BLU, Moxy Hotels or Marriott Hotels, as well as privately owned hotels and residences. Jana Vonofakos is a member of the chamber of architects in Hessen, Germany. As a member of the BDIA she is active on the board of the federal state of Hessen, working on youth development.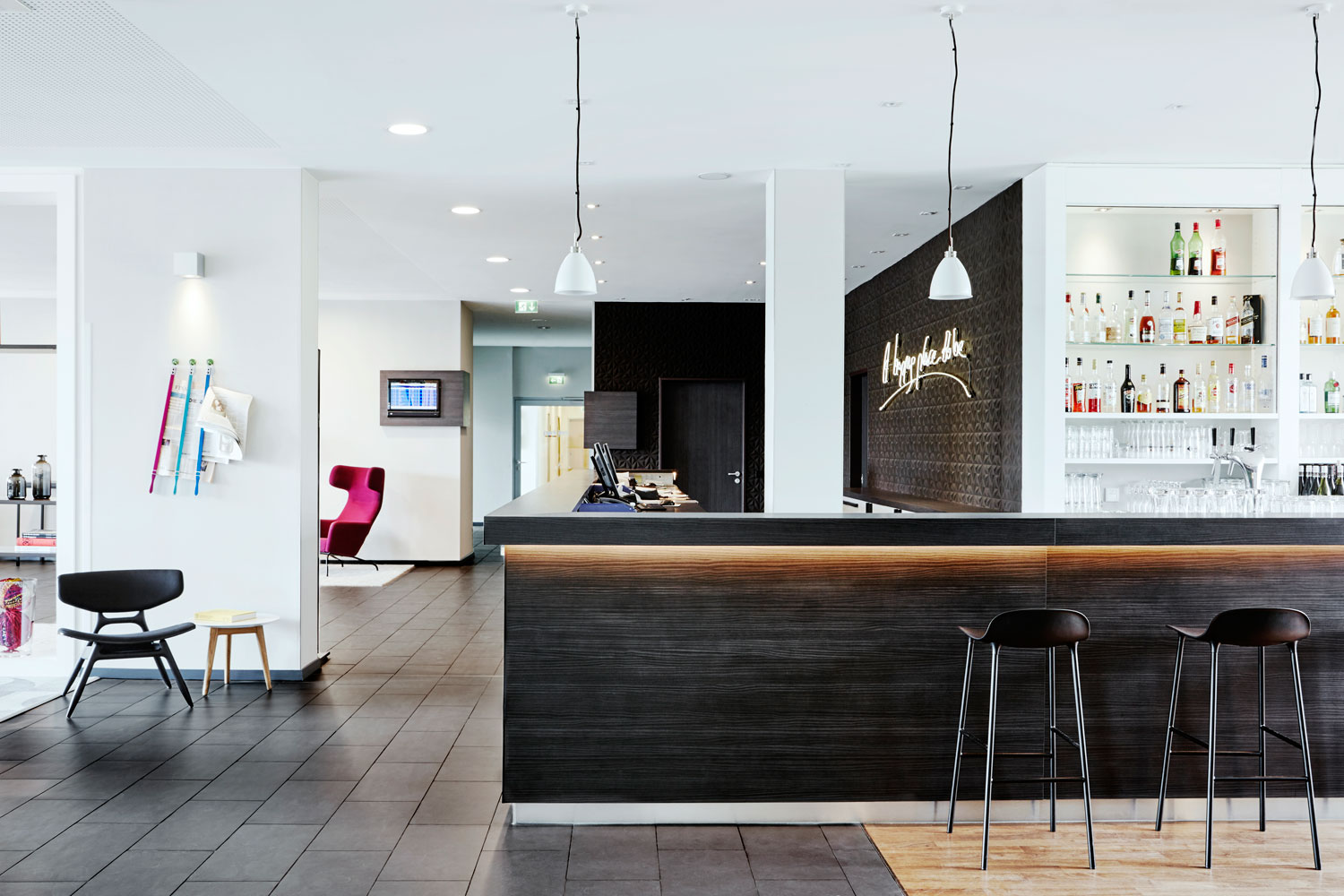 Park Inn Hotel Frankfurt Lobby 2017 (Photo © Nina Struve)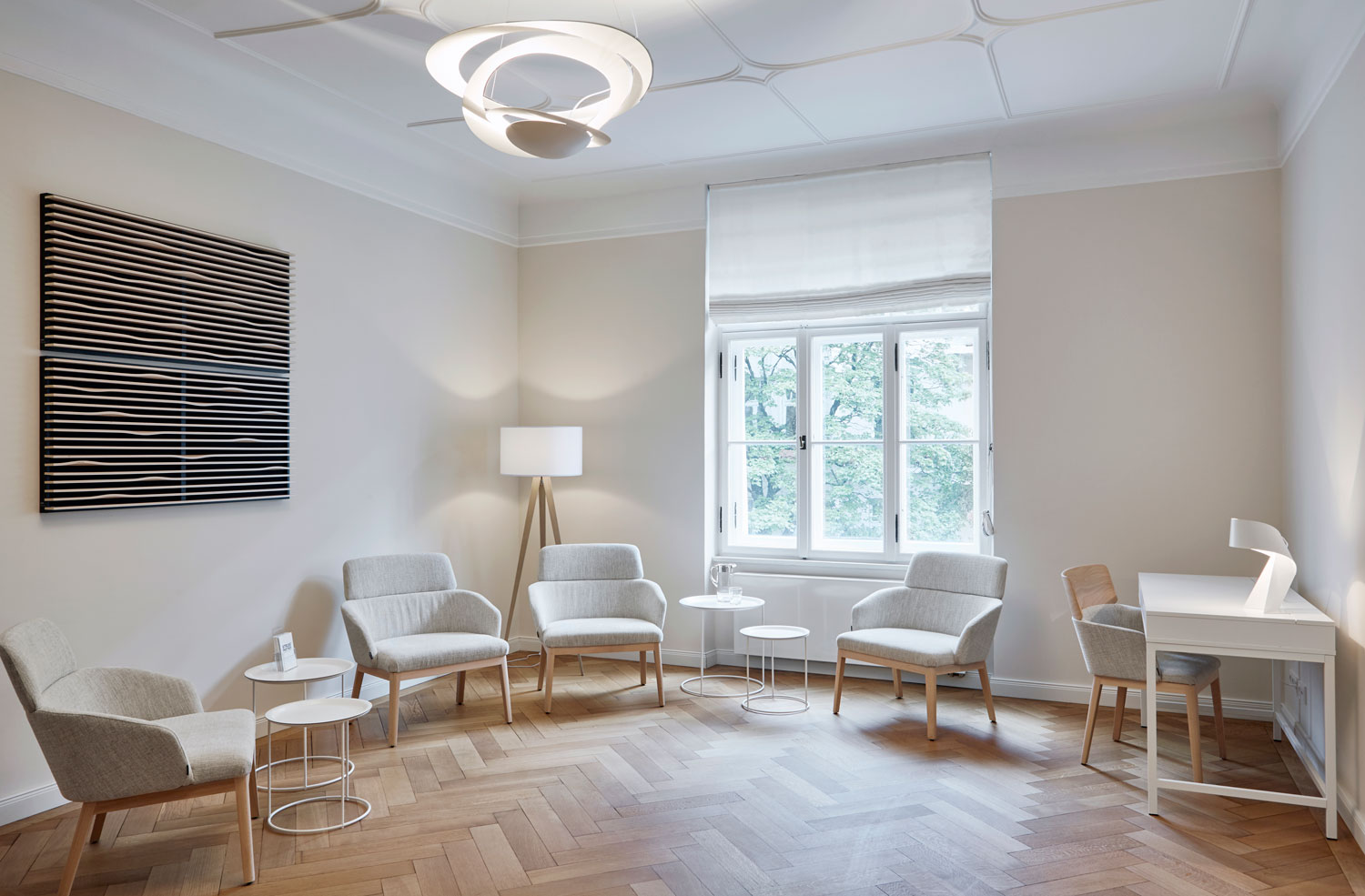 Struss & Partner office München 2017 (Photo © Nina Struve)
---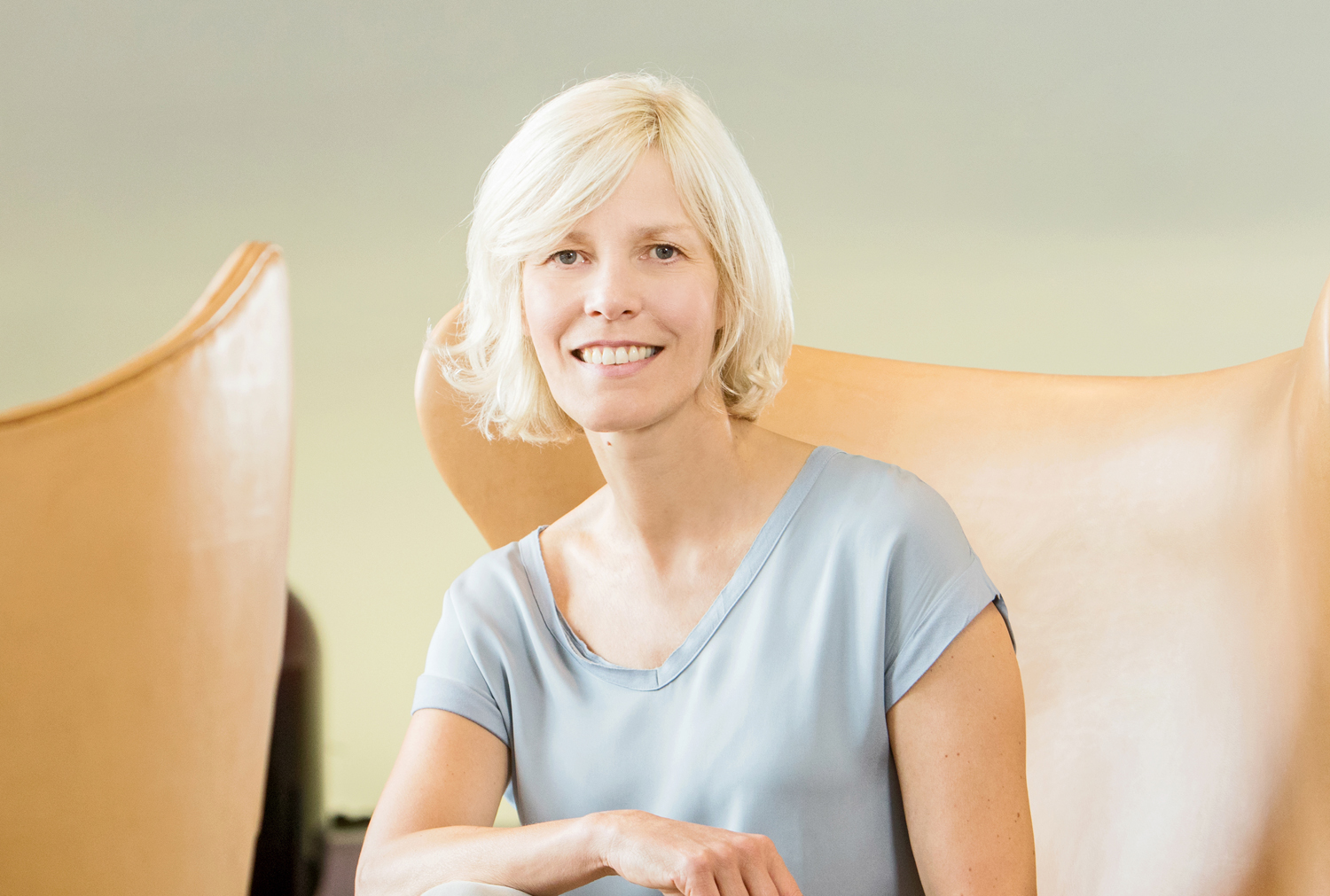 #03 Guided Tour : Susanne Brandherm «...ein Spektrum von Texturen...»
bki brandherm und krumrey interior architecture, Köln/Hamburg | www.b-k-i.de
Wednesday, January 9, 11:00 - 12:30
Meeting Point: Hall 4.2 | X95 Interior.Architecture.Hospitality
Tour in german language
…ein Spektrum von Texturen...
"Weben, Nähen, Flechten, Sticken, Transparenz oder Blickdichtigkeit? Eine Vielfalt an Techniken erlaubt den Herstellern und Designern die Entwicklung einer unglaublichen Bandbreite an Stoffen. Ich freue mich riesig auf der Heimtextil 2019 neue Textilien zu entdecken." Susanne Brandherm
CV Susanne Brandherm
Susanne Brandherm studierte Innenarchitektur an der Fachhochschule Detmold. Nach verschiedenen Stationen in Kölner Innenarchitekturbüros gründete sie 1999 zusammen mit Sabine Krumrey das Büro brandherm + krumrey interior architecture, dessen Standort in Köln von ihr geleitet wird. Für ihre Arbeit wurde Susanne Brandherm 2013 mit dem INsider Award ausgezeichnet. Neben ihrer gestalterischen Tätigkeit lehrte sie von 2013 bis 2015 an der Hochschule Trier. Seit 2012 ist sie Mitglied des Kuratoriums der Messe [email protected] Germany, seit 2016 Jurymitglied beim German Design Award. Susanne Brandherm ist seit 2002 Vorstand der Karl Bröcker Stiftung "Zukunft für Kinder".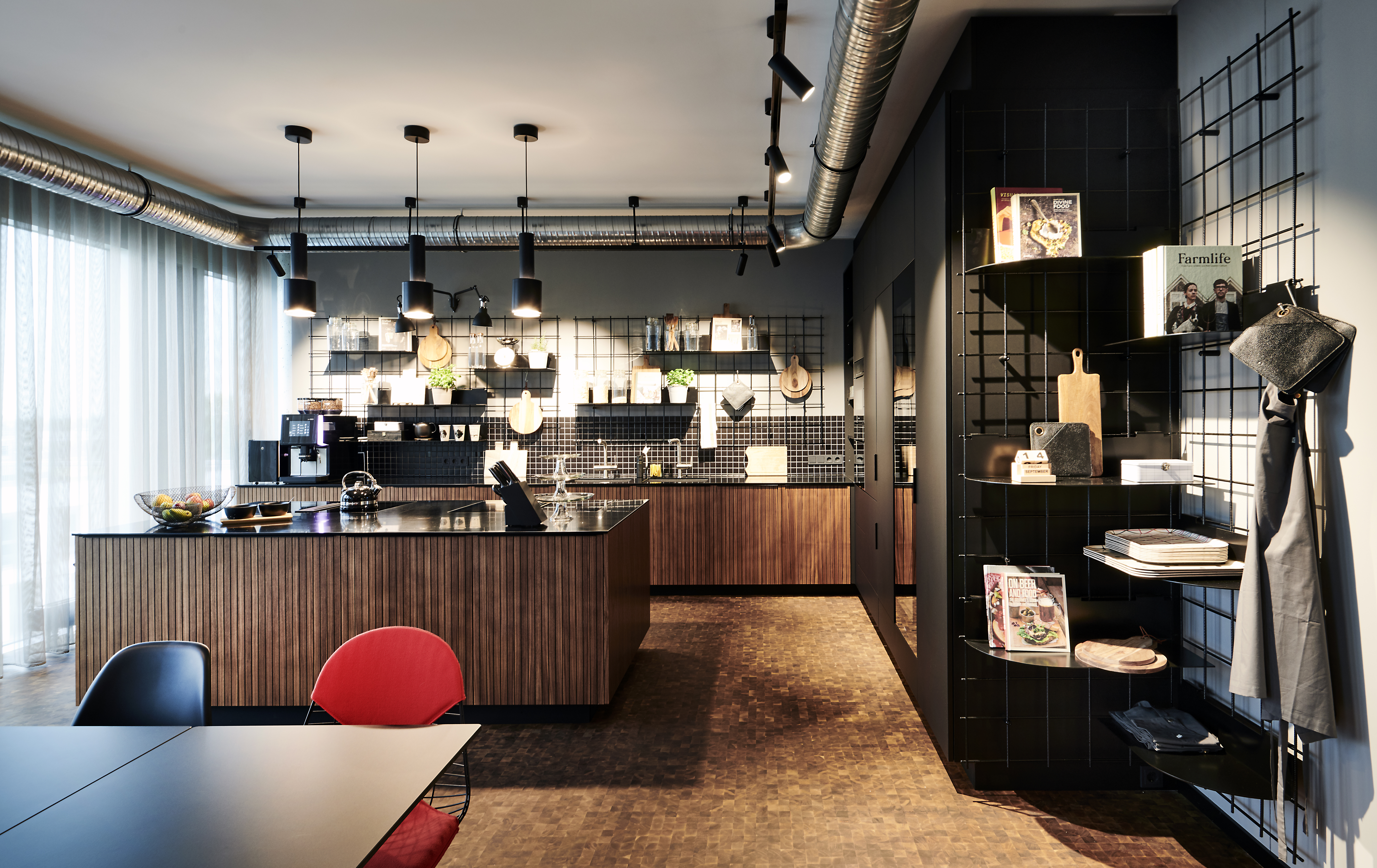 Betriebsrestaurant für Coroplast in Wuppertal (Bild © Joachim Grothus)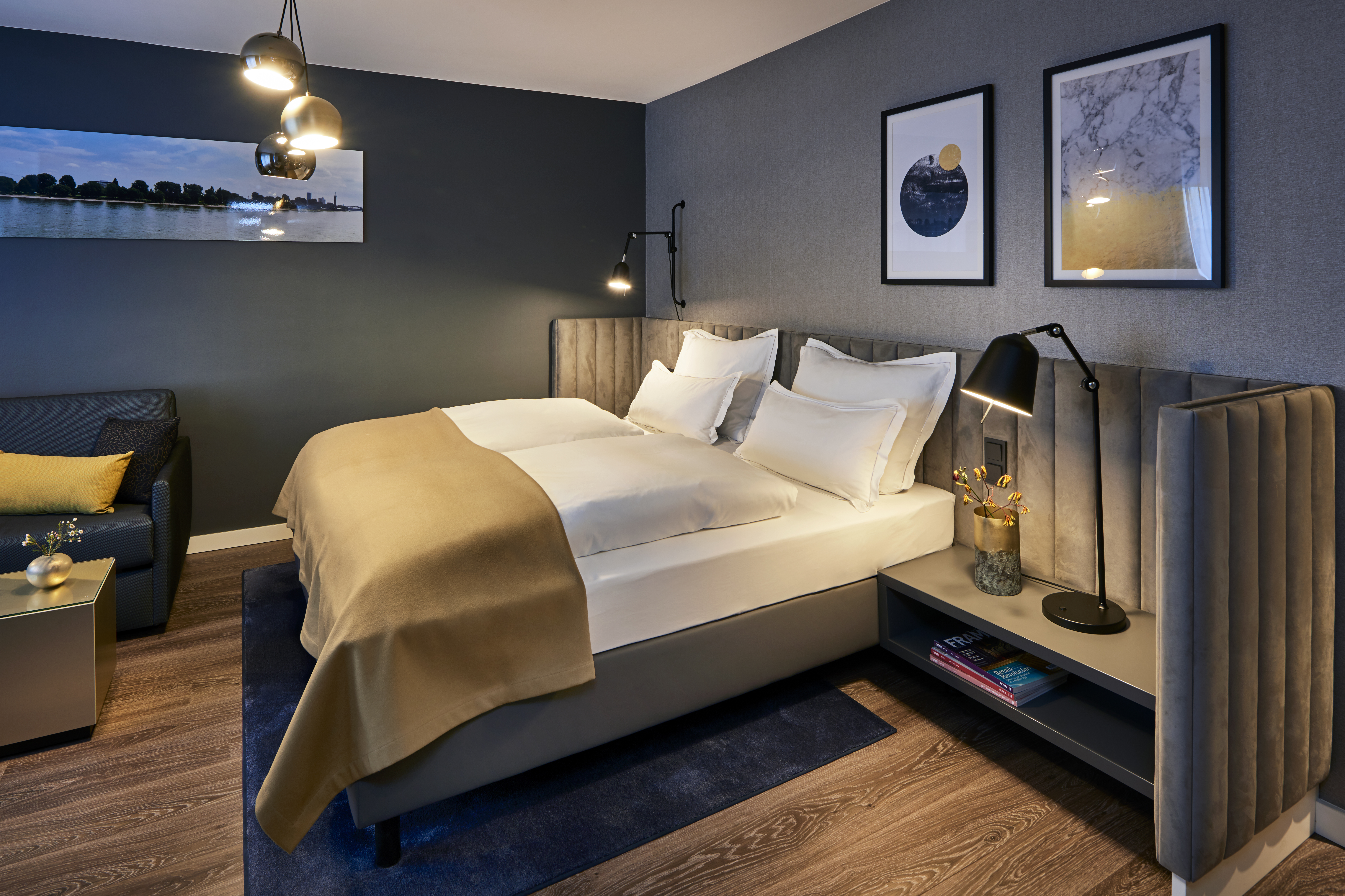 Apartments für das Hotel Lyskirchen in Köln (Bild © Joachim Grothus)
---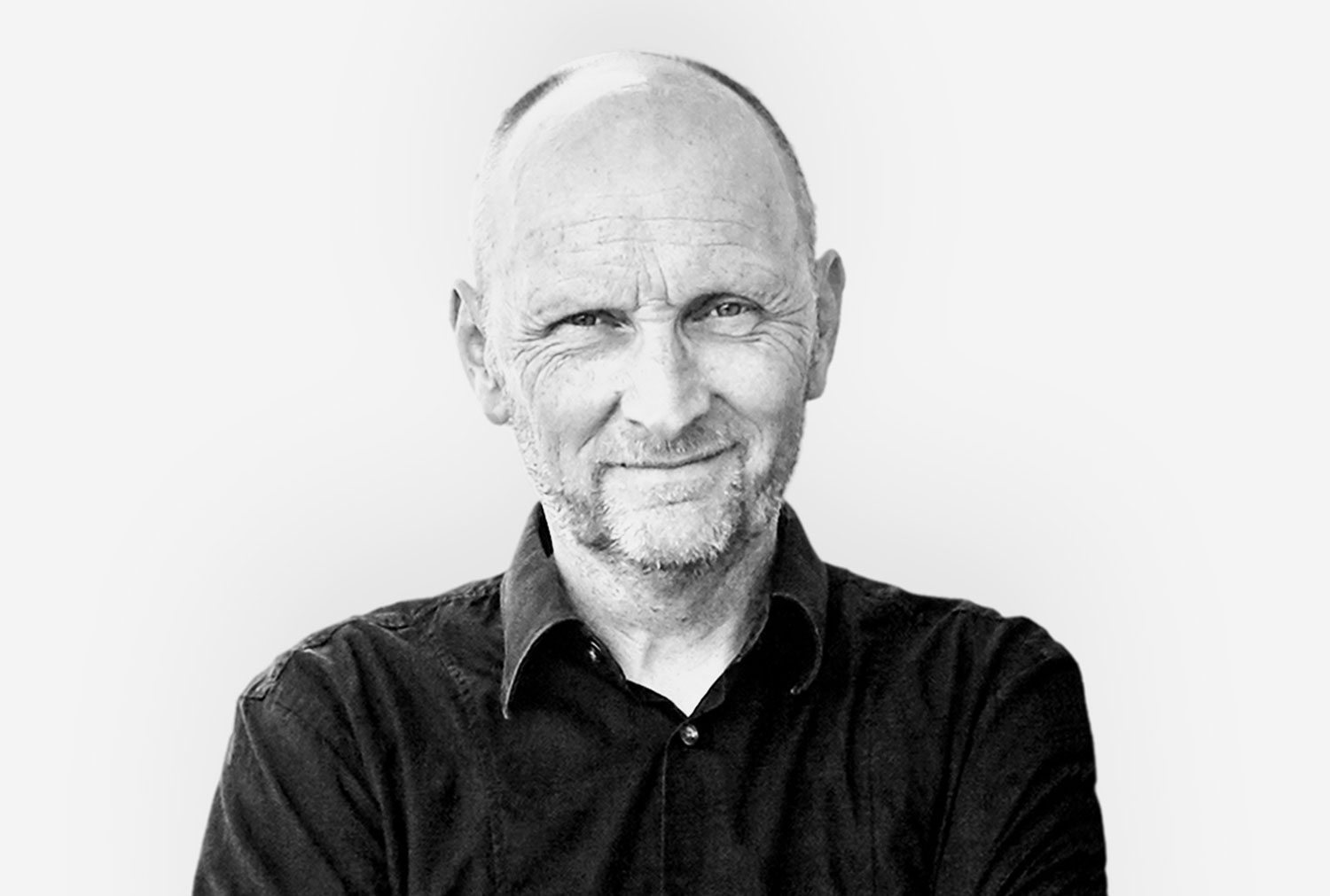 #04 Guided Tour : Klaus de Winder «Textiles in the creation of space»
de Winder Architekten, Berlin | www.dewinder.de
Wednesday, January 9, 15:00 - 16:30
Meeting Point: Hall 4.2 | X95 Interior.Architecture.Hospitality
Tour in english language
Textiles in the creation of space
"Like Gottfried Semper, who maintained that textiles are the primary motivation for architectural embellishment, we architects see the appearance and feel of the entire space; the interplay of light, colour and textures. An important role as a "garment" is assigned to textiles in all their gradations. They clothe, line and wrap the space." Klaus de Winder
CV Klaus de Winder
Graduate architect (Member: Berlin Chamber of Architects). Born in Nordhorn, Germany. He has worked as a freelance architect since 1991. Involvement in the founding of the Potsdam University architectureprojects such as the Munster Technology Centre with Bolles + Wilson and the multiple award-winning Photonics Centre with sauerbruch hutton architects. Since 1999, he and his wife, Claudia de Winder, have led their own office de Winder Architects in Berlin with an emphasis on office design for prominent new economy enterprises, law firms and the consulting industry.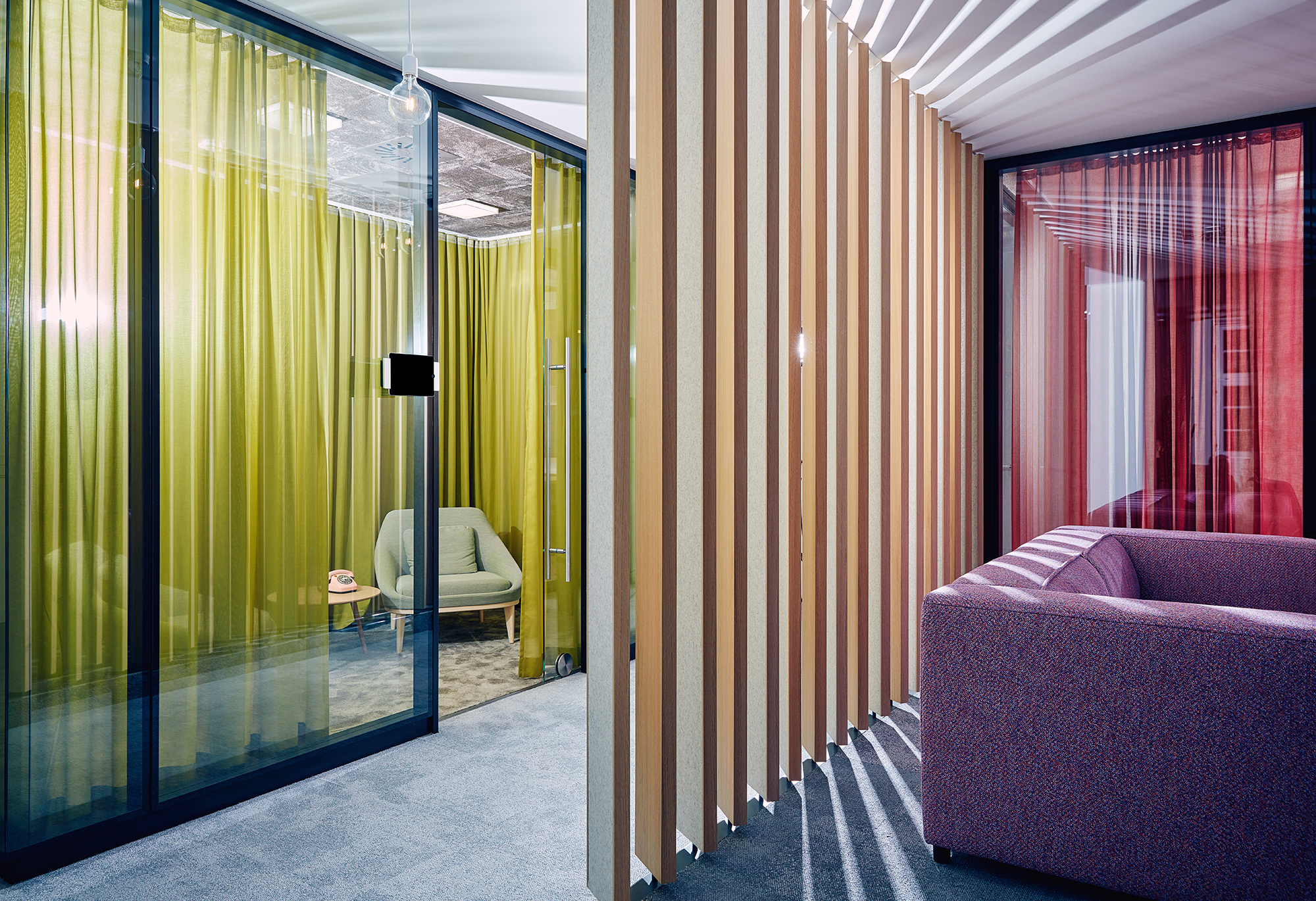 Meeting Mozilla Berlin (Photo © Mark Seelen)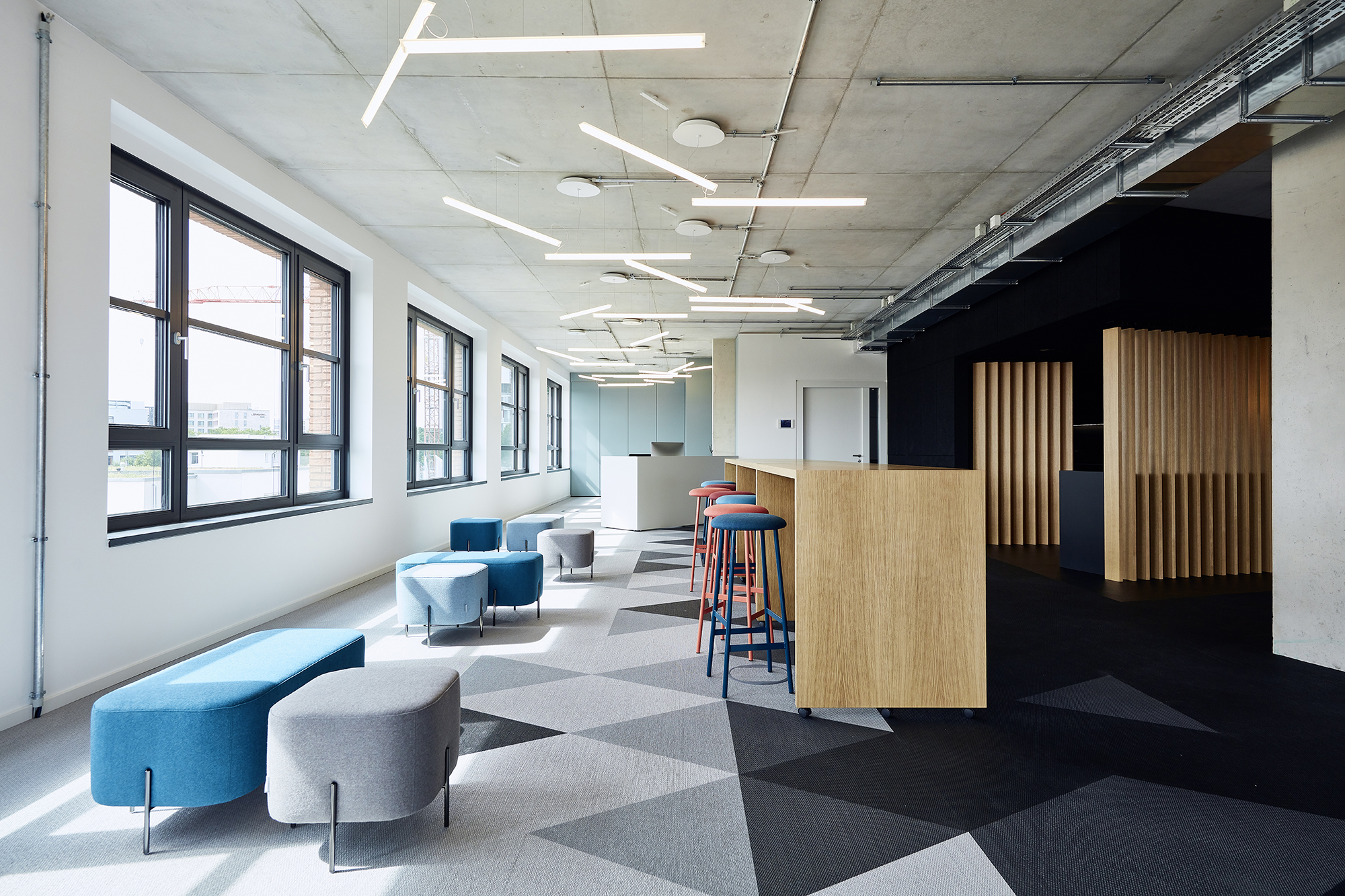 Sinner Schrader-Arena (Photo © Mark Seelen)
---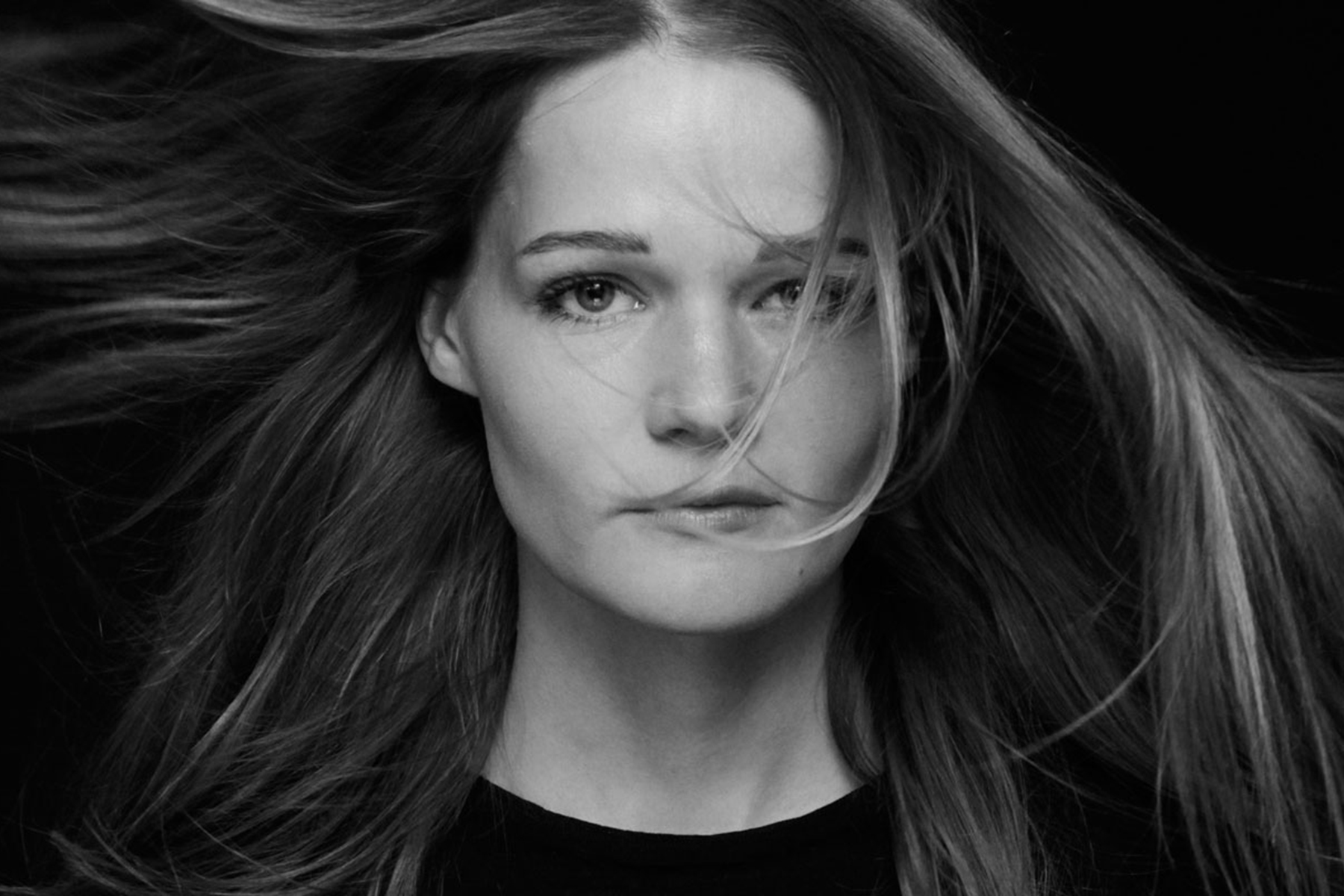 Photo © Lukas Fischer
#05 Guided Tour : Veronika Aumann «Classic Patterns and Future Materials»
Textile designer / weißensee kunsthochschule berlin, Berlin | www.kh-berlin.de
Thursday, January 10, 14:00 - 15:30
Meeting Point: Hall 4.2 | X95 Interior.Architecture.Hospitality
Tour in english language
Classic Patterns and Future Materials
"In the tour "classic patterns and future materials" we deal with the classical technique of patterning as well as with the possibilities of future materials.
The focus is on the one hand on the classic textile finishing technique of patterning and its variety, its effect and significance. Which motifs and colours, which scaling and contrasts are particularly striking and in which techniques (such as weave or print patterns) are these produced today?
On the other hand, we look at what possibilities, additional qualities and unknown properties new and "active" materials offer. Which future fields of application, forms and figures of interaction can emerge from these materials?" Veronika Aumann
CV Veronika Aumann
Veronika Aumann is a textile designer and researcher based in Berlin. Following on from her work with responsive textiles and shape-changing materials, among others in collaboration with the Fraunhofer Institutes IZM and IWU and the Bauhaus Dessau Foundation, she is currently working on the practice-based research project 'Digital Materials' as part of the DiGiTaL excellence program. The project explores possibilities to make digital processes directly operative and tangible in physical materials and is supervised by Prof. Dr. Jörg Petruschat at Weißensee Kunsthochschule Berlin. Together with Nina Sophie Gekeler she forms the design duo "Pattern Studio", creating unique patterns for textiles, objects and interior.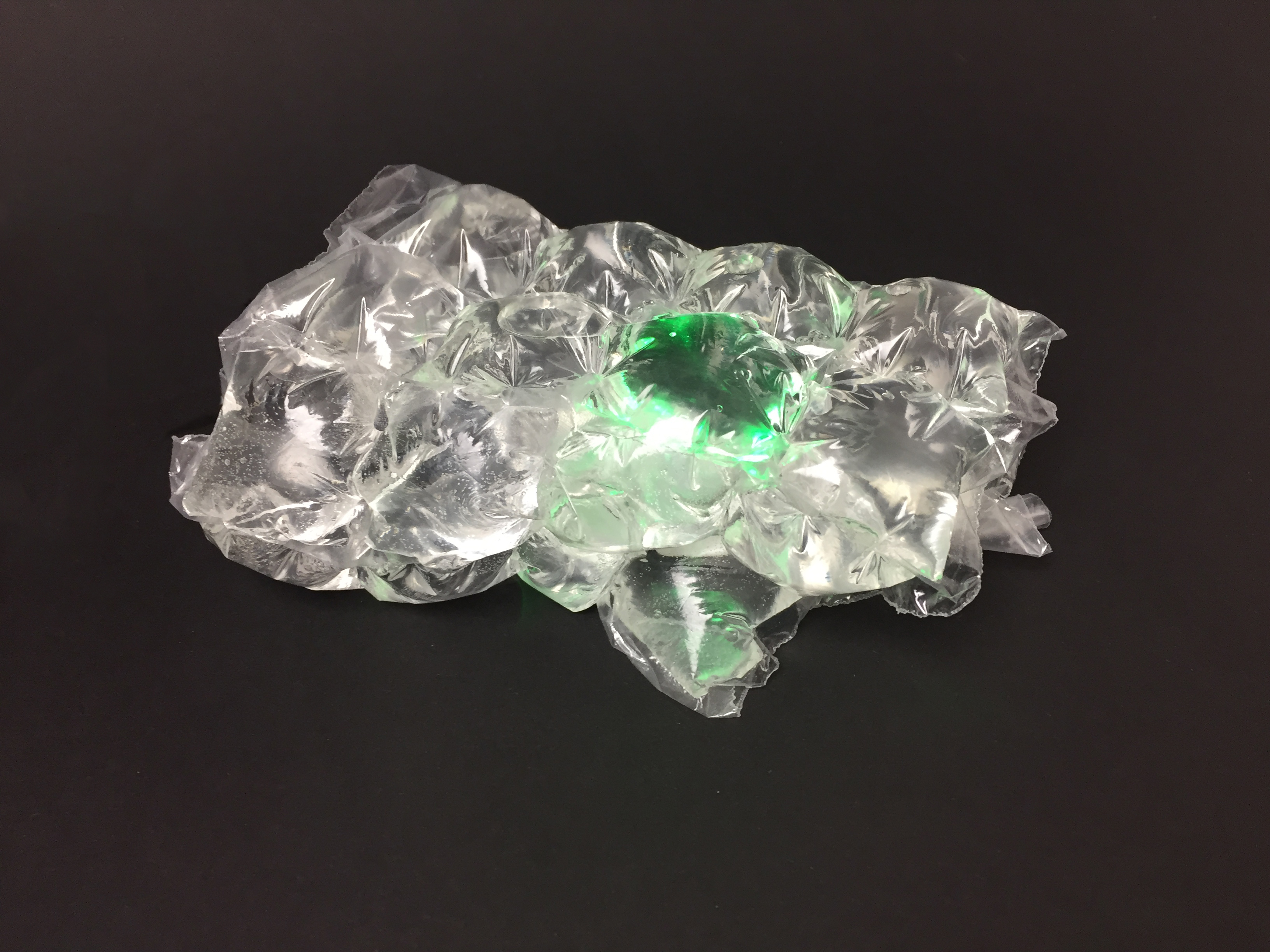 Liquid Light. From Autorials & Acterials / series 01, 2018 (Photo © Veronika Aumann)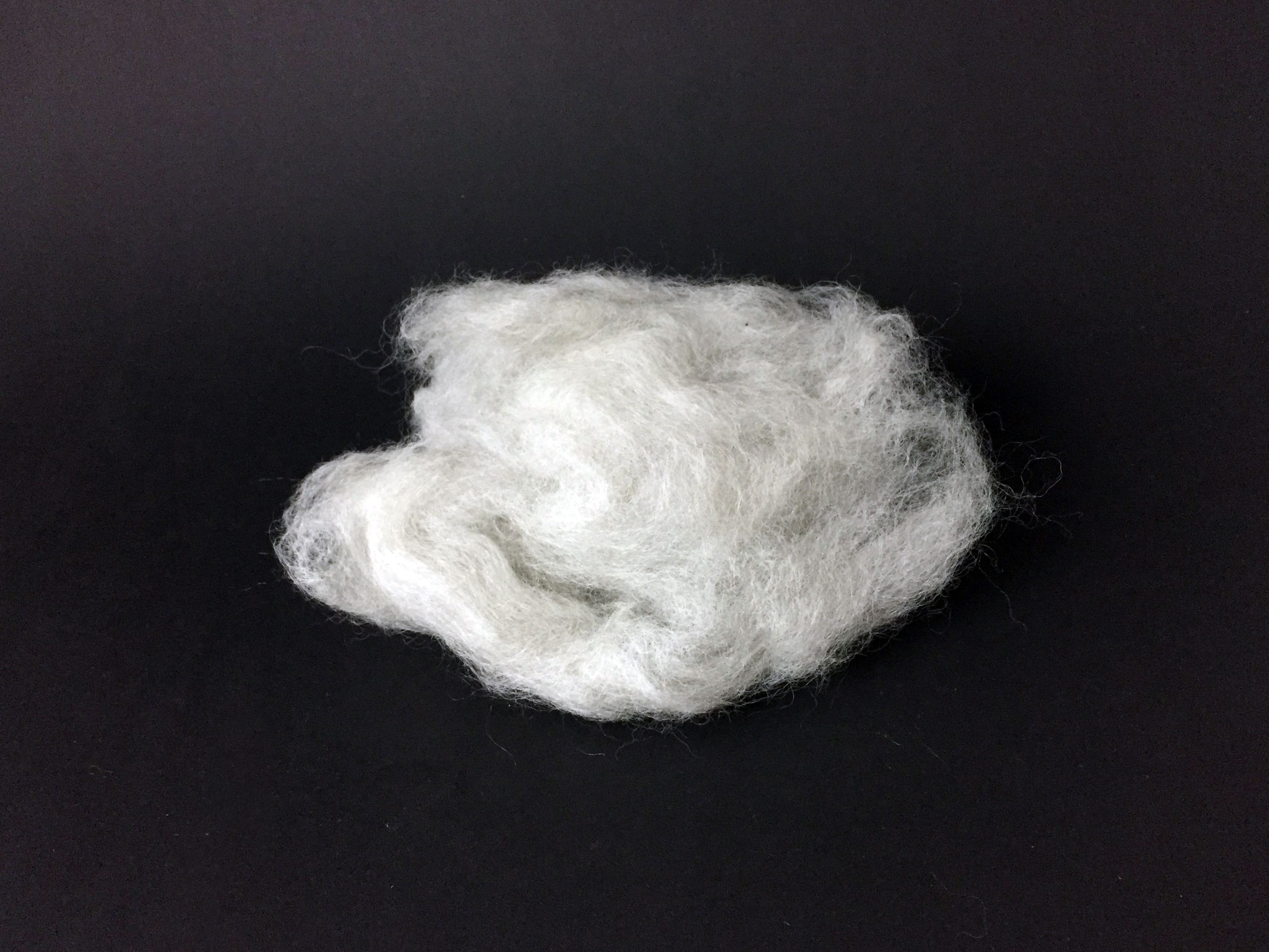 Vibrating Wool. From Autorials & Acterials / series 02, 2018 (Photo © Veronika Aumann)
---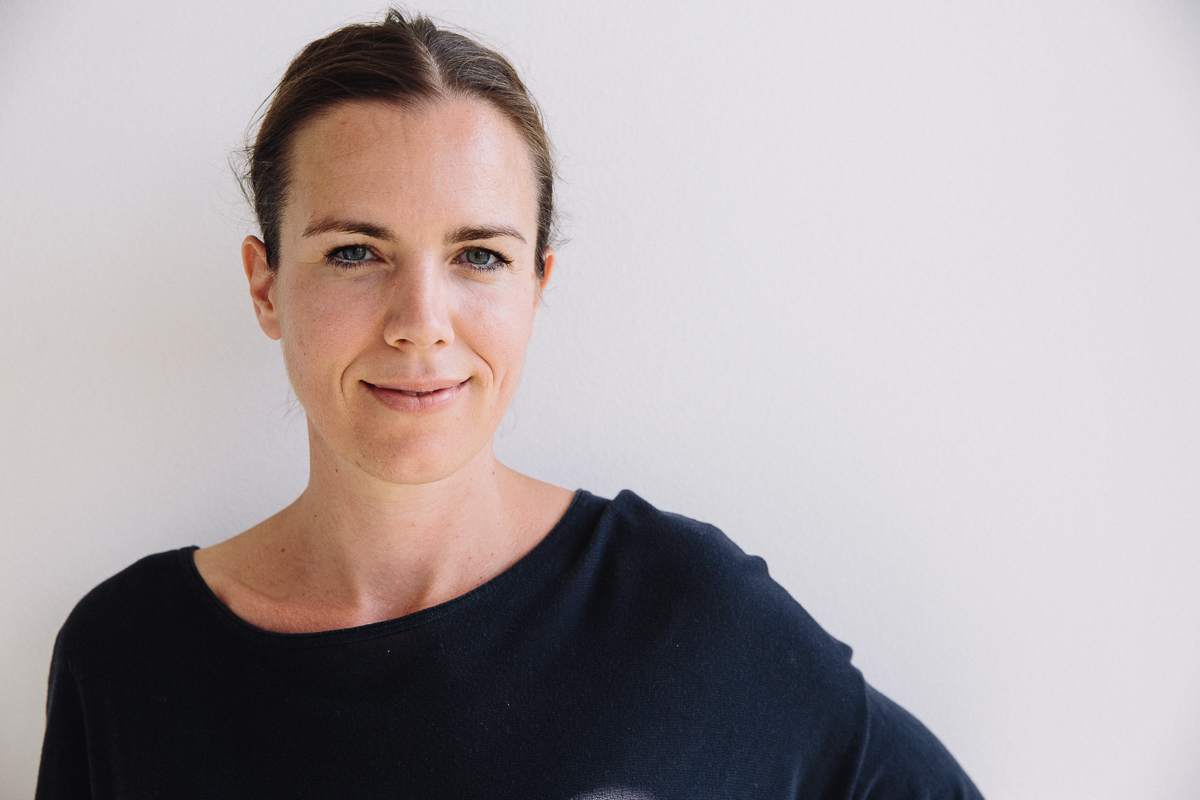 Photo © Jason Sellers
#06 Guided Tour : Martina Metzner «Weshalb wir Stoffe brauchen»
abaut - editorial office for design and architecture, Frankfurt am Main | www.abaut.net
Friday, January 11, 11:00 - 12:30
Meeting Point: Hall 4.2 | X95 Interior.Architecture.Hospitality
Tour in german language
Weshalb wir Stoffe brauchen
"In unsicheren Zeiten wächst das Bedürfnis nach Beständigkeit und Ehrlichkeit. Der Rückzug ins Private nimmt weiter zu. Räume und Stoffe bieten uns einen sicheren Kokon und das Gegengewicht zu einer zunehmend technologischen und damit nicht greifbaren Welt. Kein anderes Material löst solche haptischen Sinneserfahrungen aus wie anschmiegsame Textilien. Weshalb wir Stoffe brauchen, um uns der Realität zu vergewissern." Martina Metzner
CV Martina Metzner
Martina Metzner ist nach Stationen bei der TextilWirtschaft und Stylepark als freie Design-Journalistin aktiv. Mit Beiträgen für Interior Fashion, German Architects und als neuer Kopf hinter dem materialREPORT analysiert sie das Geschehen auf dem internationalen Designparkett und hat durch ihre interdisziplinäre Perspektive immer den Blick fürs Ganze.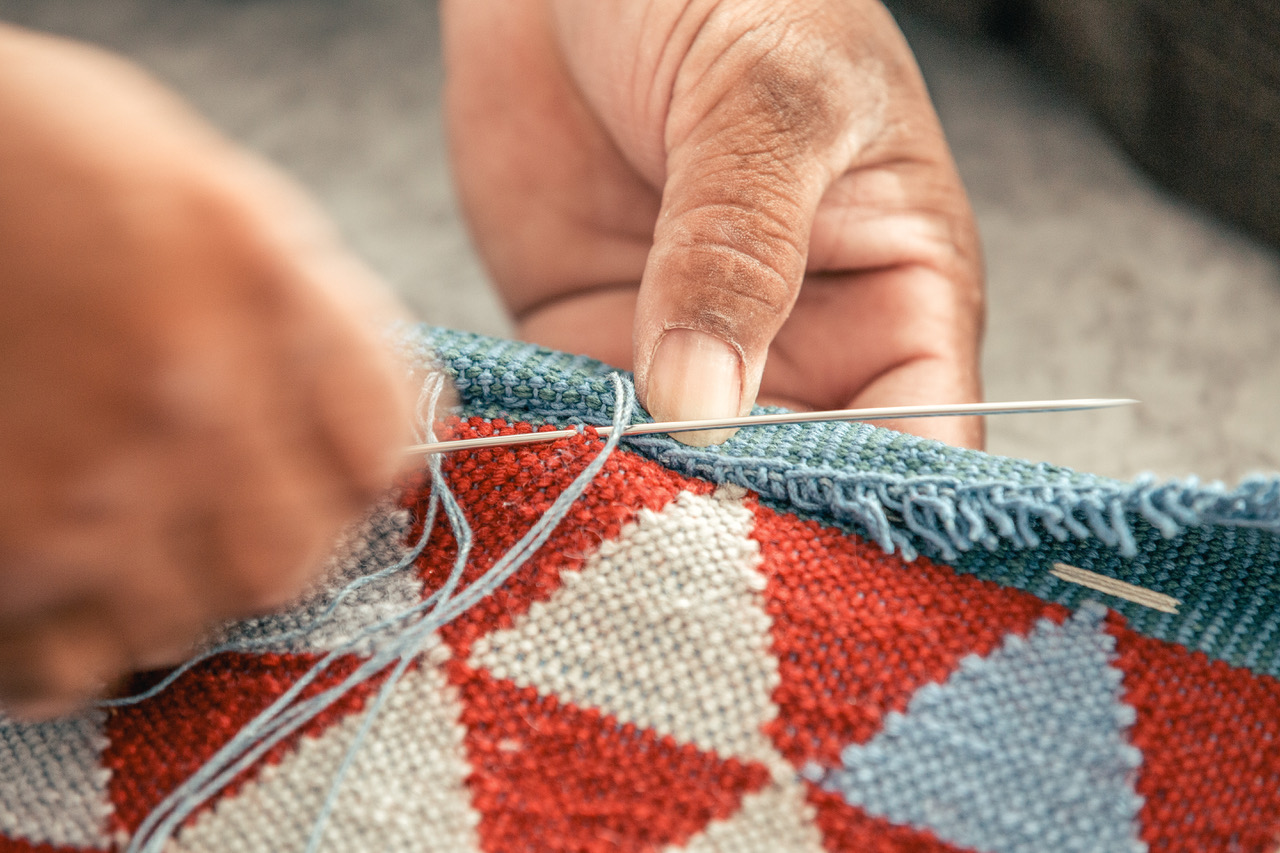 Golran Catalogue Nepal (Bild © Philippe Servent)
---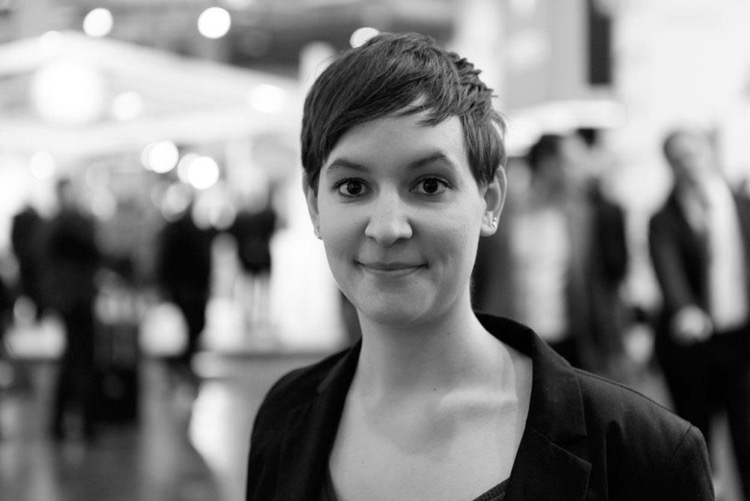 Photo © Mathias Duerr
#01 - #06 Guided Tours : Lisa Pavitschitz, Innenarchitektin, München
Lisa Pavitschitz hat Ihr Studium für Innenarchitektur in St.Pölten absolviert und ihre Leidenschaft für Design durch unterschiedliche Tätigkeiten in Büros in Wien, St. Pölten und München ausgelebt. Die Suche nach neuen Herausforderungen und branchenübergreifenden Erfahrungen hat Sie als Quereinsteigerin in die Eventbranche gebracht. Dort ist Sie seit Mai 2017 für die Planung und Umsetzung von diversen Veranstaltungen in einer kreativen Münchner Meeting Location tätig.
Lisa (Pavitschitz completed her studies of interior architecture in St.Pölten. She then lived her passion for design by working at offices in Vienna, St. Pölten and Munich where she held a range of responsibilities. By continuously looking for new challenges and interdisciplinary experiences she finally found herself in the event industry. Since May 2017 she is responsible for the planning of various events for a creative meeting location based in Munich.
---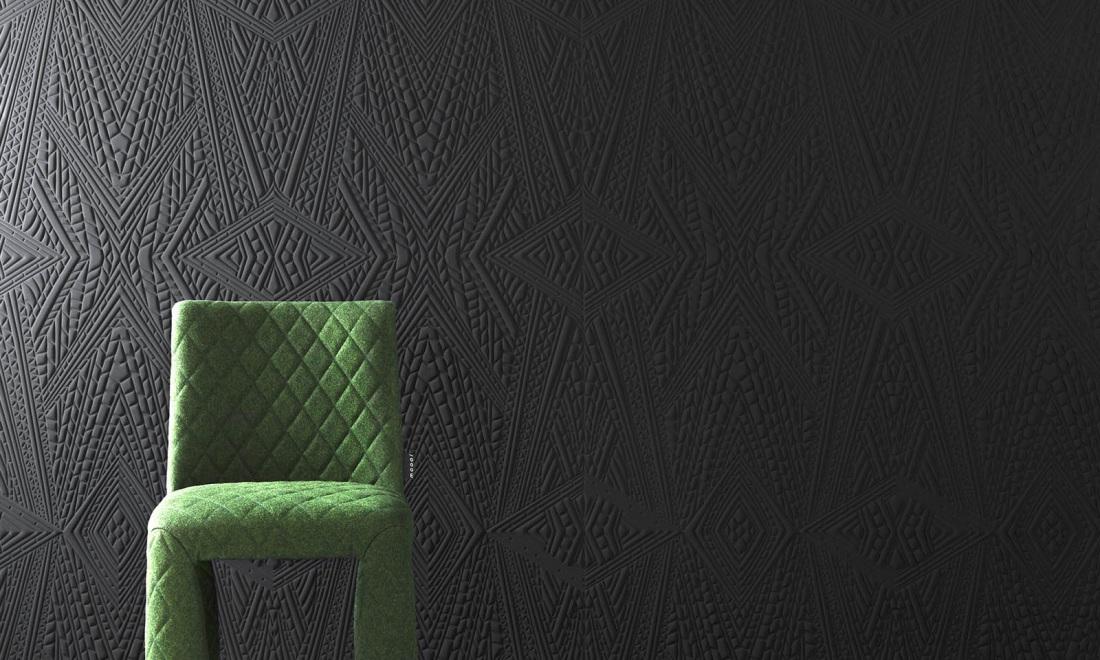 Highlight at Heimtextil: the new collaboration of Moooi and Arte (
[email protected]
Arte Wallcoverings)
Preview
The new Hall 12 brought about a complete restructuring of the Heimtextil trade fair in Frankfurt; the range of products presented under Interior.Architecture.Hospitality is significantly expanded.
---
Impressionen Heimtextil 2018 (Dauer: 3:39 min.)
---
World-Architects Staff at Heimtextil
Lisa Pavitschitz
Peter Petz
Renato Turri
Martin Bosshart
Franziska Kahn
Sabina Marreiros
Messe Frankfurt GmbH
Ludwig-Erhard-Anlage 1
DE-60327 Frankfurt am Main
Other Fairs and Guided Tours in 2018/2019