ISH digital Talk: Annelen Schmidt-Vollenbroich & Ana Vollenbroich
The bathroom in domestic culture
"The evolution of the bathroom in domestic culture is recounted with the help of built examples. For this, Nidus projects in particular, both renovation projects and projects in listed buildings, are presented. Details are provided on how the bathroom design is based on the history of the house and how contemporary bathrooms are developed from this. The focus is on questions such as: which design features characterise the respective architecture of the time, how does a new concept work and which materials and products are used." Annelen Schmidt-Vollenbroich & Ana Vollenbroich
Ana Vollenbroich and Annelen Schmidt-Vollenbroich met in 2016 while studying real estate management in Frankfurt and immediately shared a passion for architecture and an interest in existing properties. It quickly became clear that they wanted to work together and thus they founded Nidus. Ana studied law at the Humboldt-Universität zu Berlin, Annelen studied architecture at ETH Zurich and the Karlsruhe Institute of Technology (KIT). As part of their teaching activities at the Department of Architecture at the University of Siegen, they are concerned with architectural history, the transformation of (residential) typologies and influencing social, political, technical and economic parameters.
All lectures will be simultaneously translated from German into English.
Das Bad in der Wohnkultur
"Anhand gebauter Beispiele wird die Evolution des Bades in der Wohnkultur nacherzählt. Dabei werden insbesondere Nidus-Projekte, gleichermaßen Sanierungs- wie Denkmalprojekte vorgestellt. Es wird erläutert wie bei der Badgestaltung auf die Historie des Hauses Bezug genommen und daraus zeitgenössische Bäder entwickelt werden. Im Vordergrund stehen dabei Fragen wie: welche Gestaltungsmerkmale prägen die jeweilige Architektur der Zeit, wie funktioniert ein neues Konzept und mit welchen Materialien und Produkten wird gearbeitet." Annelen Schmidt-Vollenbroich & Ana Vollenbroich
Ana Vollenbroich und Annelen Schmidt-Vollenbroich lernten sich 2016 während des Immobilienwirtschaftsstudiums in Frankfurt kennen und teilten sofort die gemeinsame Leidenschaft für die Architektur und das Interesse an Bestandsimmobilien. Schnell war klar, dass sie zusammenarbeiten möchten und gründeten Nidus. Ana studierte Rechtswissenschaften an der Humboldt-Universität zu Berlin, Annelen studierte Architektur an der ETH Zürich und am KIT Karlsruhe. Im Rahmen von Lehrtätigkeiten an den Architekturfakultät der Universität Siegen beschäftigen sie sich mit Architekturgeschichte, der Transformation von (Wohn-)Typologien und den einflussnehmenden gesellschaftlichen, politischen, technischen und wirtschaftlichen Parametern.
Annelen Schmidt-Vollenbroich & Ana Vollenbroich | Nidus Studio, Düsseldorf | www.nidus-studio.com
Die Vorträge werden von der Architektenkammer Hessen als Fortbildung mit je 1 Punkt anerkannt, für Mitglieder der Architektenkammer Baden-Württemberg gilt dies entsprechend der Regelung unter Punkt 2, Absatz 2 der Fort-und Weiterbildungsordnung ebenso.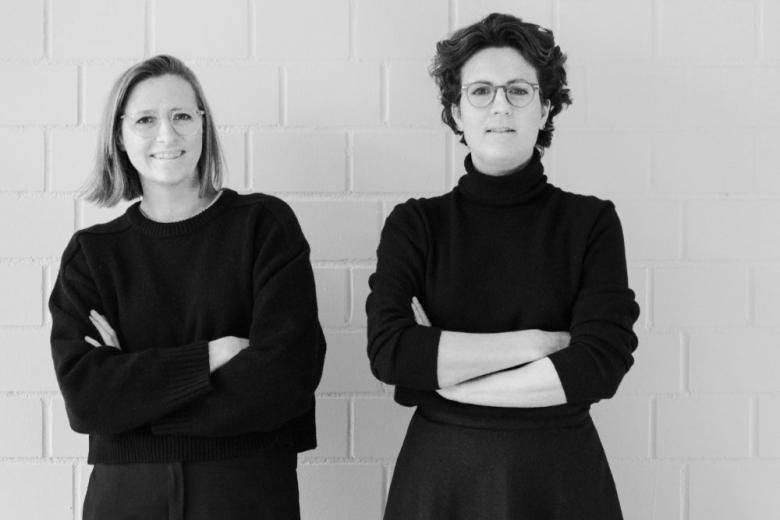 Portraitfoto © Marie Kreibich
Quando

24 March 2021, 08:00 to 09:00

Dove

Online Event

Organizzatore

World-Architects

Links
Rivista