Partner - GAG Immobilien
Neighborhood culture with a fresh look
Christiane Fath
12. March 2021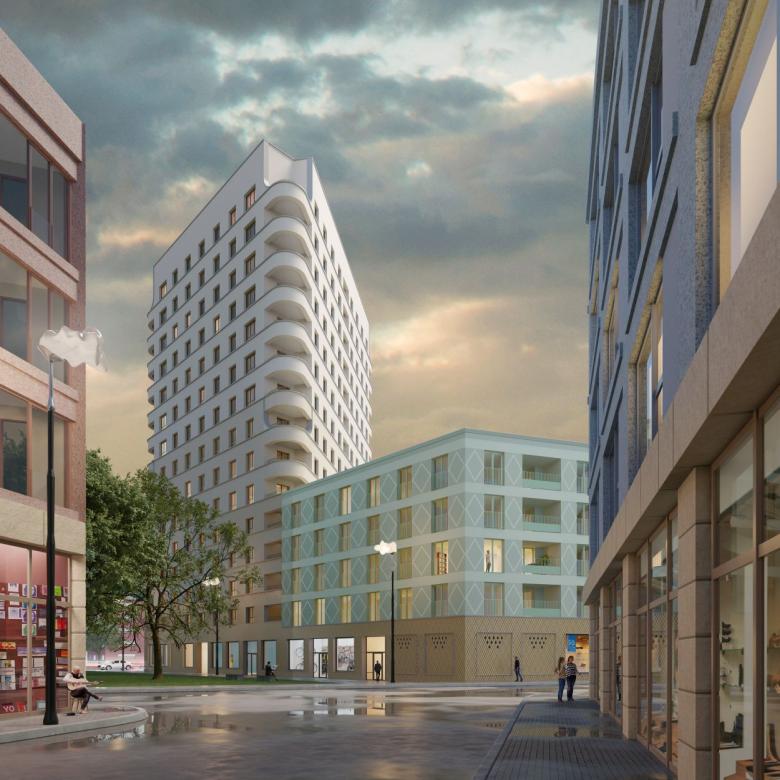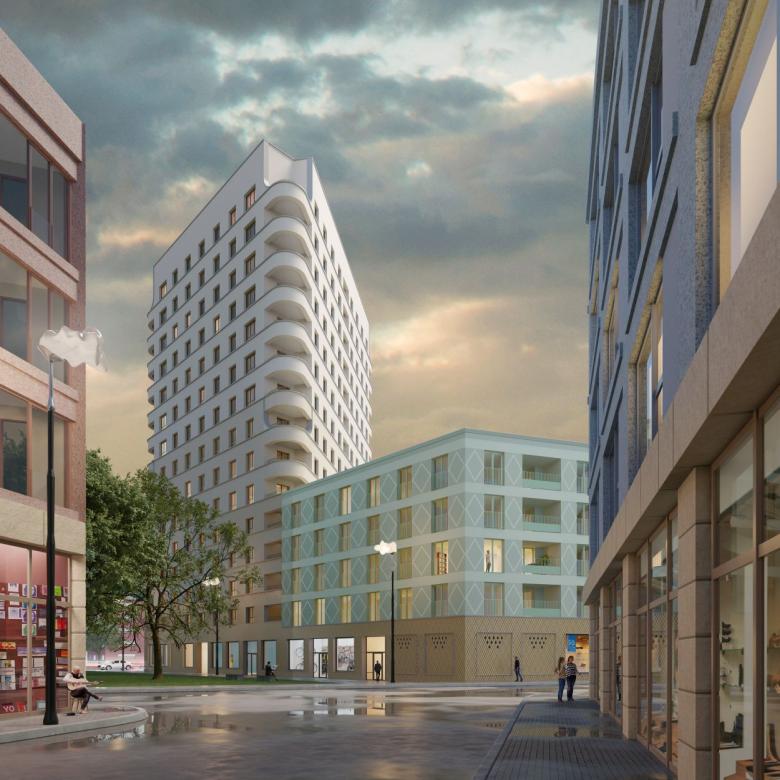 Parkstadt Süd, located on the southern edge of Cologne's city center, is intended to become a lively and identity-creating neighborhood for its residents. Each house is individually designed and has its own face. © O&O Baukunst GmbH Cologne
Population growth, housing shortage, rising rents, the desire for livable accommodation — housing is a subject of intense political and social debate in Germany. Stakeholders in the housing industry are striving to meet the demands of people from all walks of life, both architecturally and ecologically. How can we proceed in a democratic way without losing the identity of our cities? Using Cologne as an example, we approach the answer to this question.
Back in 1913, when GAG Immobilien*, the largest housing provider in Cologne, was founded, the municipal company faced a similar challenge: it had to facilitate a smooth transition from the city's cramped, medieval living spaces to the affordable concept of a garden city housing estate with green spaces. Today, more than a century later and under different conditions, people in all life situations and forms of housing still long for more open space. Combining the needs of the citizens and the city was and is the great democratic challenge of GAG.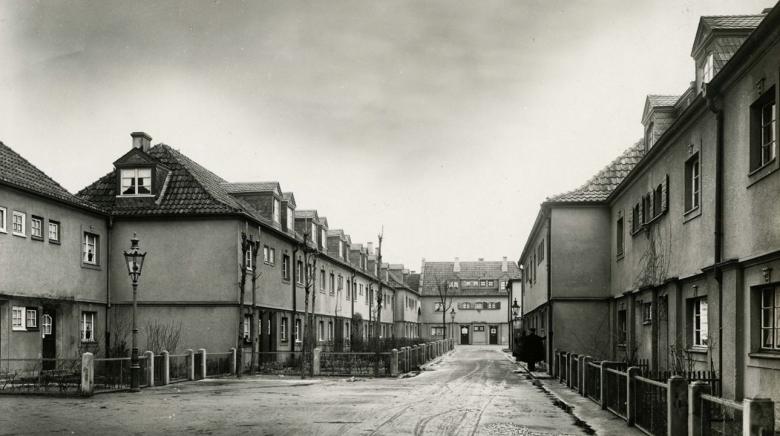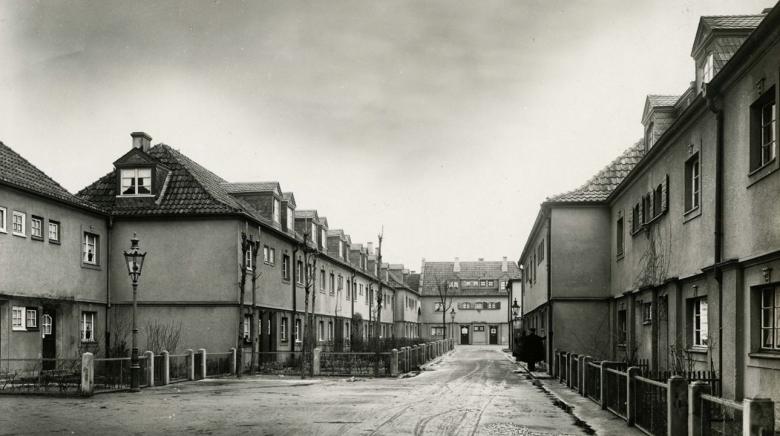 Construction of the first housing estate, 1914 - 1921 Cologne-Bickendorf Architects: Caspar Maria Grod, Leo Kaminski, Wilhelm Riphahn © GAG Immobilien AG 2021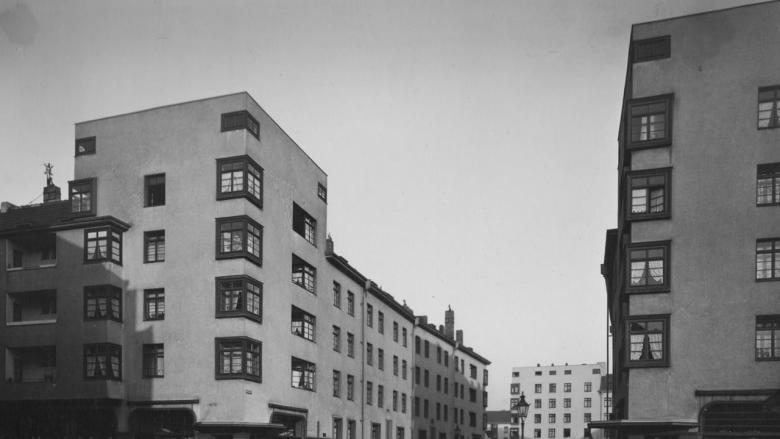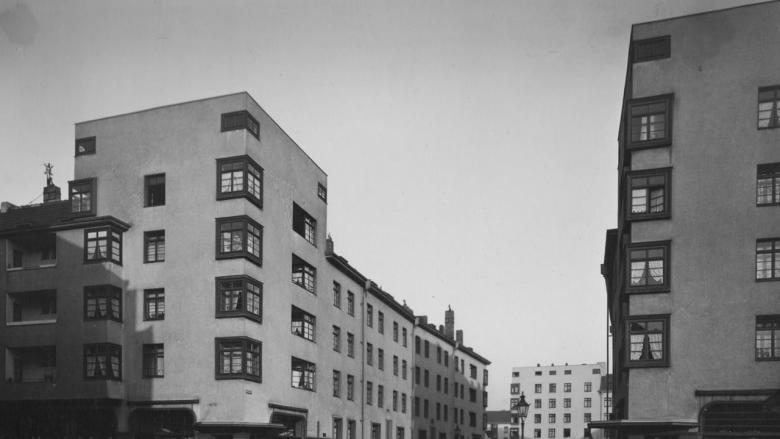 Naumannsiedlung, 1927 - 1929 Cologne-Riehl Architect: Manfred Faber © GAG Immobilien AG 2021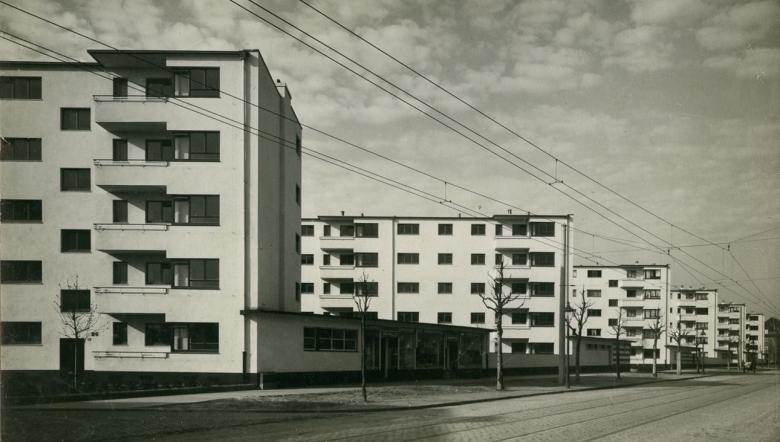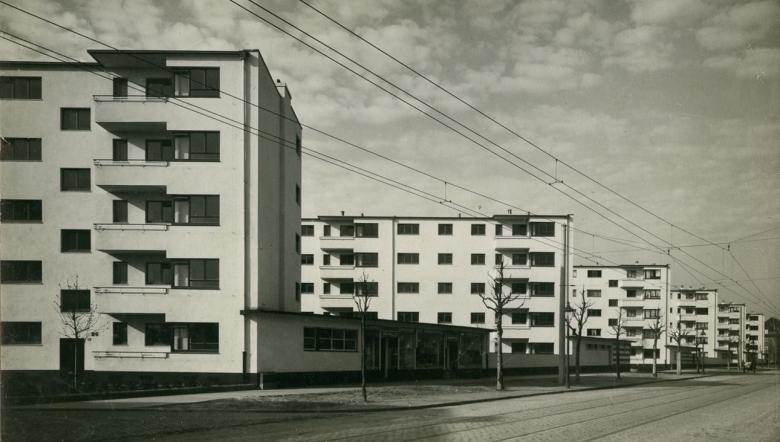 White City, 1929 - 1932 Cologne - Buchforst Architects: Caspar Maria Grod, Wilhelm Riphahn © GAG Immobilien AG 2021
In the second episode of the podcast TOWN PLANNING IN DEMOCRATIC STRUCTURES, architect Christian Heuchel from O&O Baukunst and Kathrin Möller, member of the executive board of GAG Immobilien, examine the topic of housing in Cologne from different perspectives. With almost 1000 flats built per year, GAG's mission is clearly defined: "Every citizen of Cologne should find an adequate housing offer." Yet there is one essential prerequisite: the new and converted buildings should fit organically into the cityscape.
The special character of contemporary life in Cologne is owed to its Veedel (neighborhoods) — the village-like coziness of smaller units and living together in communities gives residents a sense of stability. This feeling of belonging is also to be taken up in the pilot project for the Parkstadt Süd, a newly emerging urban district, and integrated into new residential projects.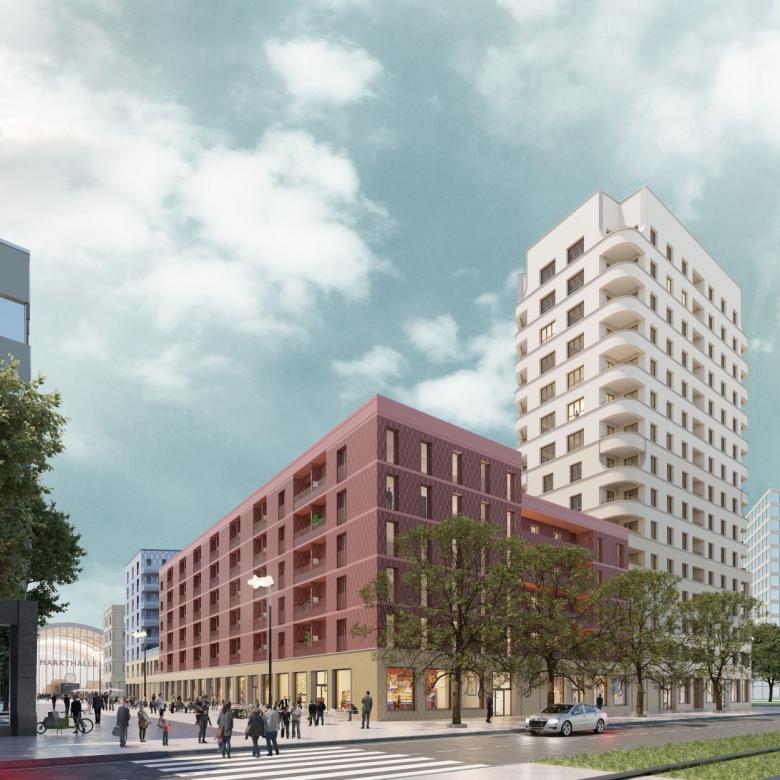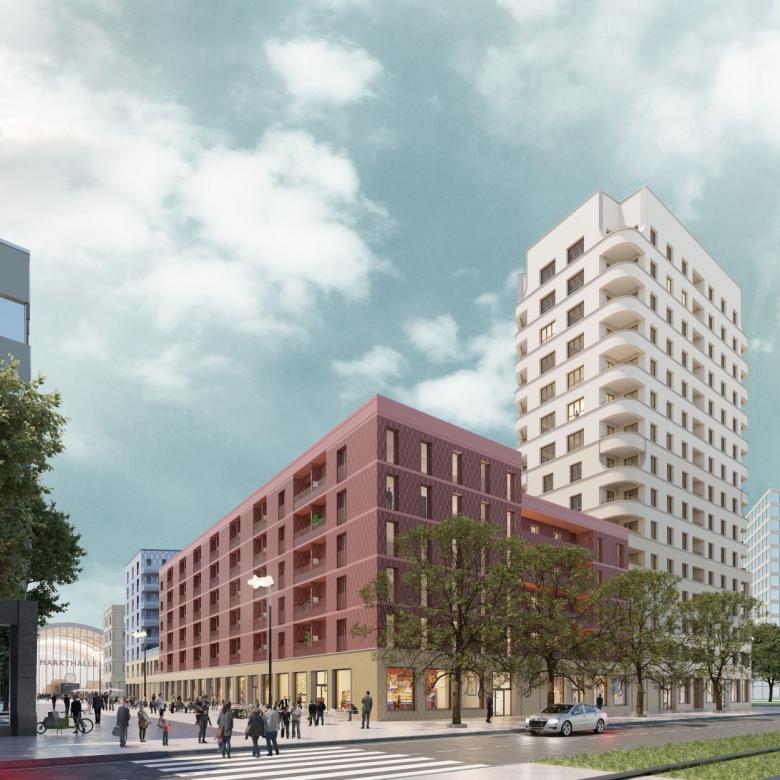 As a pilot project of Parkstadt Süd, GAG Immobilien AG is constructing a residential building in Sechtemer Strasse.© O&O Baukunst GmbH Cologne
A building complex on Sechtemer Strasse is to be completed by 2025. A 15-storey high-rise building, accompanied by a perimeter development comprising five-, six- and eight-story houses, is being implemented by O&O Baukunst for GAG. A central theme of the project is to represent the diversity of people in the city — the modern "Cologne family". The concept of "the house as a city" is intended to show what the future urban coexistence of different lifestyles and living forms, including shared flats, two-person households, single households and large families, can look like. Each house has an individual design and is bathed in the "colors of Cologne", inspired by antique oil lamps from the cathedral city. This is a way of emphasizing the city's identity and perhaps also an attempt to counteract the increasingly uniform, highly regulated building culture that is becoming prevalent.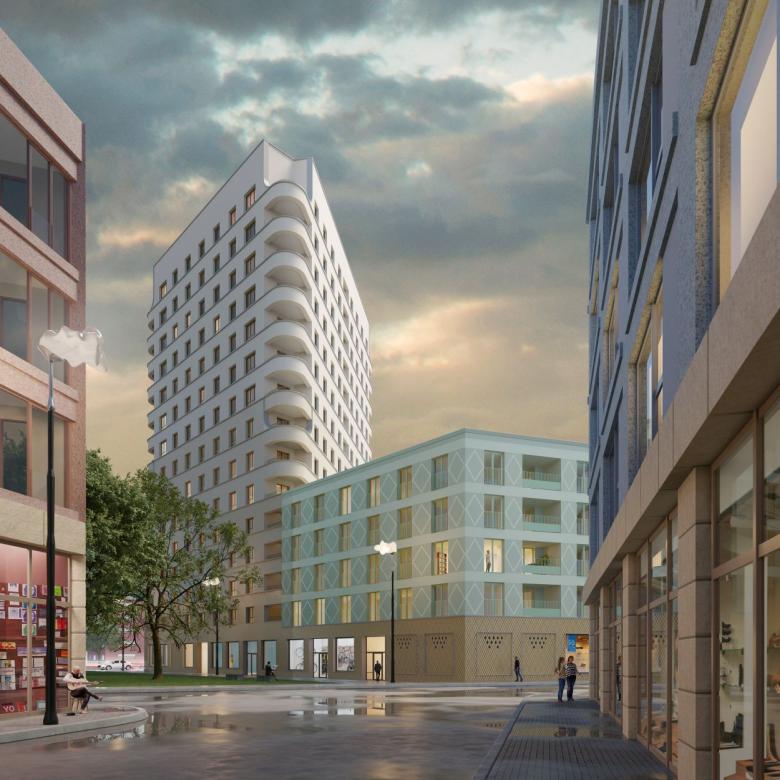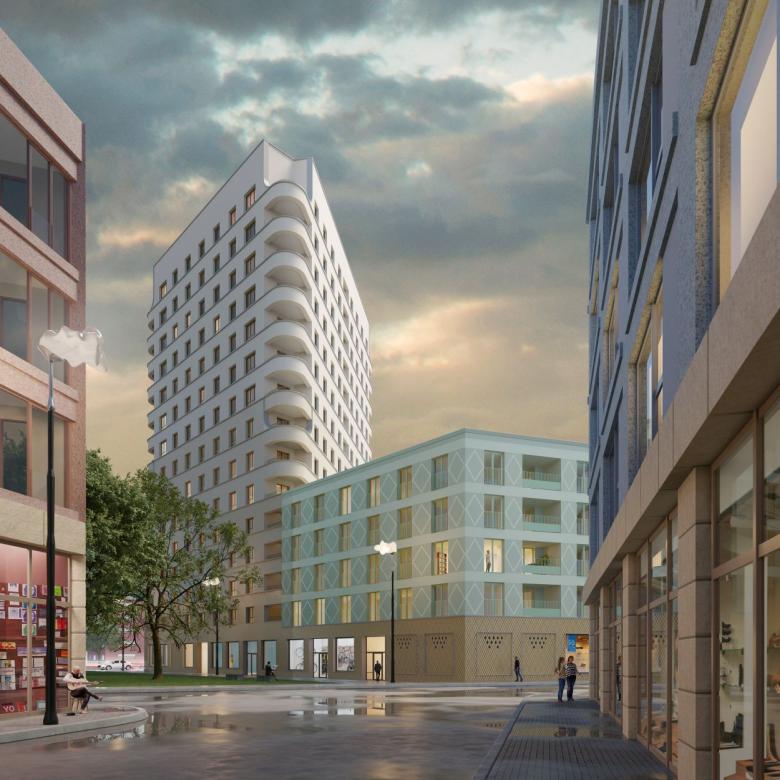 Parkstadt Süd, located on the southern edge of Cologne's city center, is intended to become a lively and identity-creating neighborhood for its residents. Each house is individually designed and has its own face. © O&O Baukunst GmbH Cologne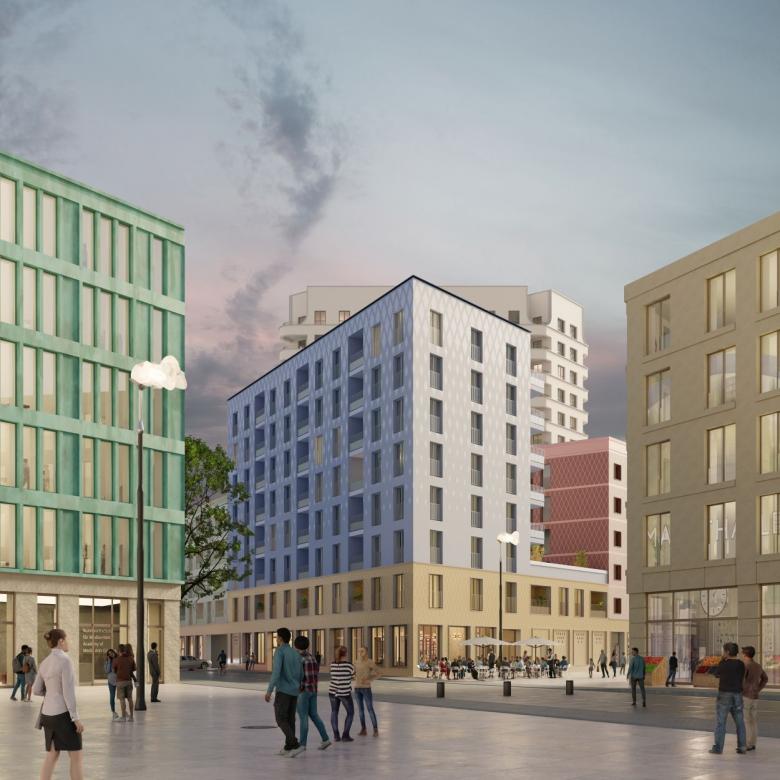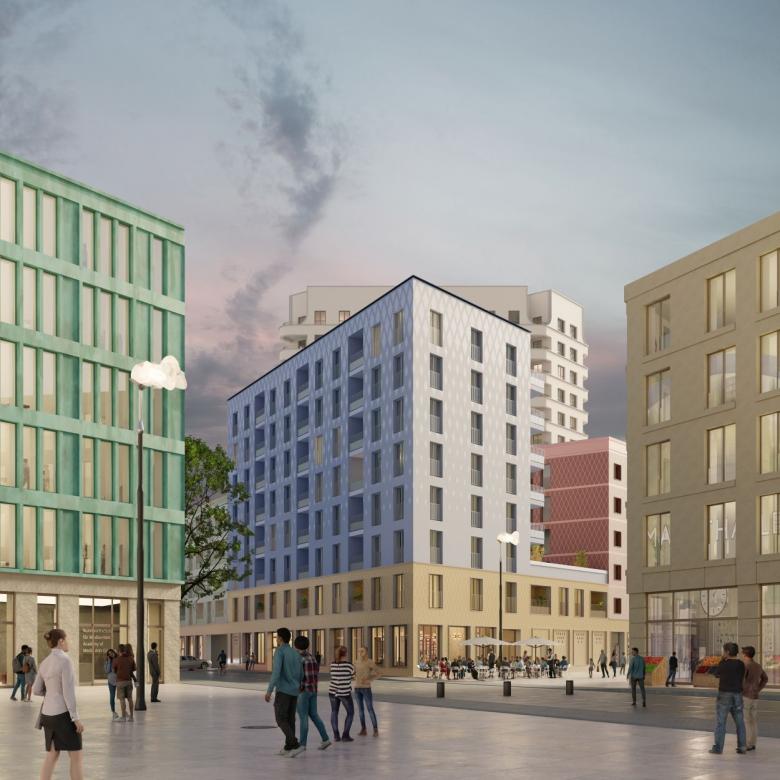 Parkstadt Süd, located on the southern edge of Cologne's city center, is intended to become a lively and identity-creating neighborhood for its residents. Each house is individually designed and has its own face. © O&O Baukunst GmbH Cologne
The densification of the urban space is addressed consciously, "the soul of Cologne" is to remain protected, no function of public life is to be restricted. With a sensitive approach, good transport connections and a green belt, Cologne can well tolerate high-rise and dense development in certain locations, states Möller.
At the same time, climate-friendly mobility must not be pushed into the background. The promotion of cycling, extended bicycle parking facilities and charging stations should free the neighborhoods from the need for cars. Animal-aided design and plant-supported photovoltaics also enable urban life in harmony with nature.
In order to meet such a multitude of needs and at the same time preserve the identity of the city, every decision requires both the involvement of the citizens and a clear political framework for action. In Möller's opinion, this is an ideal situation that still needs to be achieved and that requires courage on the part of politicians. A guiding principle developed for all participants would be a step in the right direction — and exemplary for town planning in democratic structures.
Initiated by Konrad Adenauer, GAG Immobilien was founded on 18 March 1913 with the purpose of providing affordable housing for ordinary people in Cologne. In the same year, construction of the first housing estate in Cologne's Bickendorf district commenced, with the then-popular idea of the garden city serving as the model for the residential buildings. Wilhelm Riphahn, GAG's main architect in the 1920s, established
Neues Bauen
, the Modern Movement, in Cologne by the mid-1930s. With around 600 employees, GAG is today considered the largest housing provider in Cologne. Good quality, modern building services, a variety of sizes and locations, along with suitable amenities for people in different life situations, are paramount for the company.
Interactive map
Using selected building projects by O&O Baukunst, the topic is presented taking the city of Cologne as an example. For information on the projects, click
here
for the interactive map.
«Town Planning in Democratic Structures» is a project of
O&O Baukunst Köln
,
C. FATH
and
World-Architects
.
Other articles in this category