Chicago Architecture Biennial
Horizontal City
21. September 2017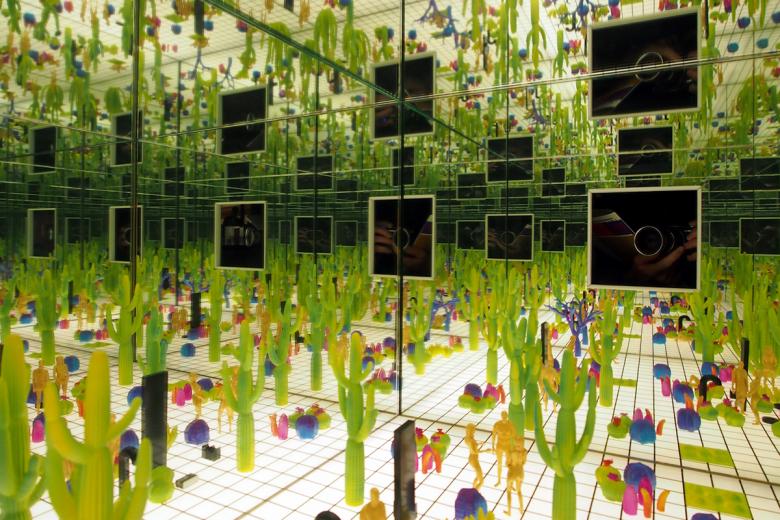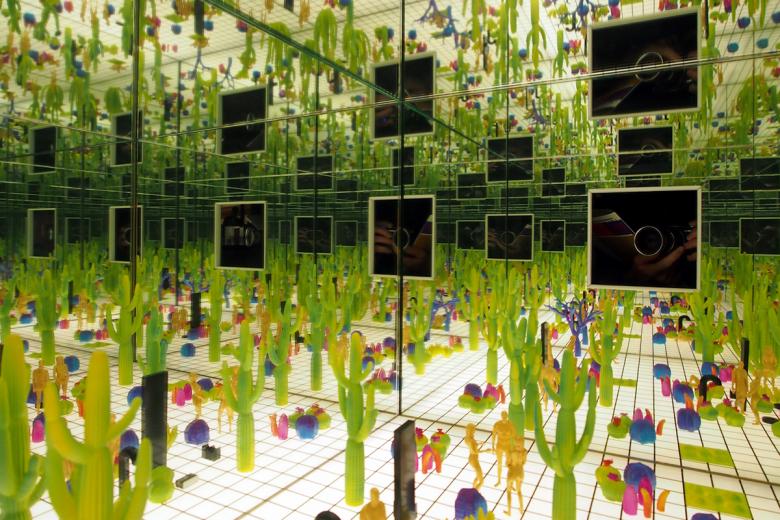 UrbanLab: "A Room Enclosed by Hills and Mountains" referencing Superstudio's "Life, Education, Ceremony, Love, The Encampment, The Fundamental Acts," 1972 (All photographs by John Hill/World-Architects)
Two mini-exhibitions within the larger Chicago Architecture Biennial – Horizontal City and Vertical City – asked participating architects to examine the architecture of interiors and tall buildings; here we take a look at the former.
In line with Sarah Johnston and Mark Lee's Make New History theme for the Biennial, the two artistic directors asked the 24 architects in Horizontal City to "[reference] a photograph of a canonical interior, from any time period, and [consider] the ways that their selection might extrapolate out from the cropped photographic frame into a spatial and lifestyle construction across a larger, horizontal site." The exhibition site is Gar Hall on the Chicago Cultural Center's second floor, which is covered in a grid of models on low bases. In many cases the models are or are within the bases, necessitating visitors to crouch or sit down to get views inside of them, as in UrbanLab's reflective Superstudio-style space seen above.

Although the architects could choose subjects from any time period, as indicated, most are from the 20th century. DRDH Architects goes all the way back to the Pantheon and Andrew Kovacs reaches back to the early 1800s in two of the pre-1900 projects, but they are the minority. Projects/photographs from the last century include Mies van der Rohe's Barcelona Pavilion (1929), ​Aldo van Eyck's Sonsbeek Pavilion (1966), and Kisho Kurokawa's Nakagin Capsule Tower (1972), among many others.

Each architectural contribution, in and of itself, offers an interesting slant on the reference project, in most cases through the nuances of modelmaking – materials, methods, scale, and perception. Yet as a totality, as a room within the Cultural Center, the mini-exhibition is a cacophony of competing expressions yearning to be heard. Ironically the space is anchored by a contribution to the Biennial that exists outside of Horizontal City and is easy to miss: Marianne Mueller's large-format photographs of the Chicago Cultural Center installed in Gar Hall's vitrines. Her photos of architectural details elsewhere in the building blend into the room, subtly drawing attention to the ways the building's interior has been refashioned over the years to accommodate a variety of uses.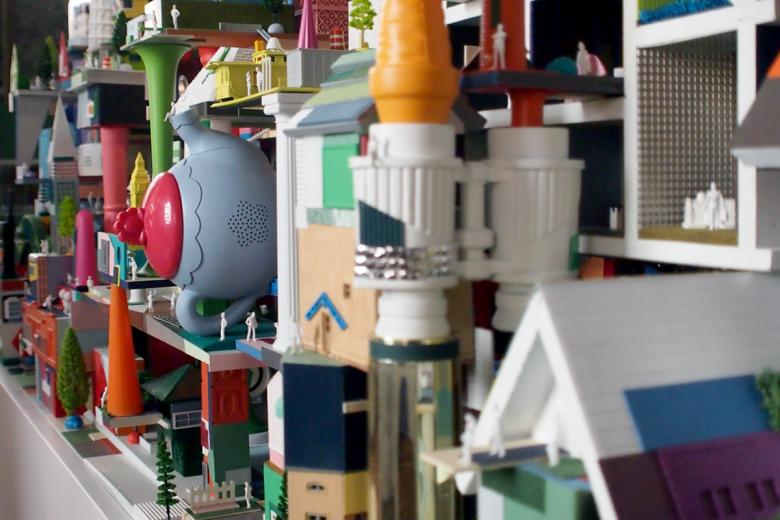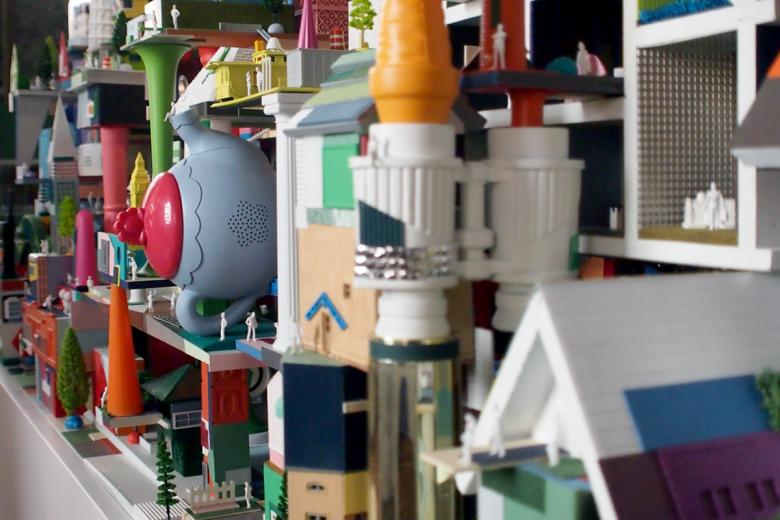 Andrew Kovacs: "Proposal for Collective Living II (Homage to Sir John Soane)" referencing Sir John Soane's Museum, London, 1827
Related articles
Featured Project
Other articles in this category