A Woven Facade of Metal Tubes
9. de juny 2017
A new office building designed by Brenac & Gonzalez et Associés, located on Paris's Left Bank not far from the Bibliothèque Nationale de France, stands out with its narrow footprint and faceted facade made from aluminum tubes.
Project: BE OPEN, 2016
​Client: Vinci Immobilier
General contractor: CSB
Architect: Brenac & Gonzalez et Associés
Developer: SEMAPA
Environmental consulting: ALTO Ingenierie
Acoustics: AVLS
Structural engineering: TERELL Groupe
Façades engineering: Facades Design
Landscape architect: TN+
Inspection firm: Batiplus
BE OPEN is an office building that is part of the huge Paris Rive Gauche development in the city's 13th arrondisement. Located on city block A11 – a narrow, tapered site between railroad tracks and Avenue de France – the building is visible on all four sides. Given this condition, Brenac & Gonzalez et Associés designed the nine-story building with a skin whose reflectivity and shadow lines that garner attention among its predominantly glassy surroundings.
What looks solid from afar is in fact made up of tightly spaced aluminum tubes. Oriented vertically across the building's spandrels, and intermittently over its windows, the tubes angle in and out in a slightly irregular pattern. A flat area on the east side, for instance, subtly calls out the main entrance to the building.
The anodized aluminum tubes are mounted to stainless steel shelves whose reflectivity gives the impression of a continuous wall when seen from below, and which also reflects light and images of the outside world (like a camera obscura) into the interior. To assuage too much direct sunlight in the office spaces, the horizontal bands of operable windows are outfitted with automated fabric awnings.
The appeal from such a facade design is found in the way it interacts with the sunlight. The photos here reveal that the natural anodized finish of the tubes suitably reflects the ever-changing conditions: be it sunny, overcast, or "the magic hour" when the settig sun bathes the building in color. Maintenance and cleaning of the tubes are certainly issues, but the aesthetic effect looks like it should pay off – at least when it comes to luring tenants in an area with many new office buildings.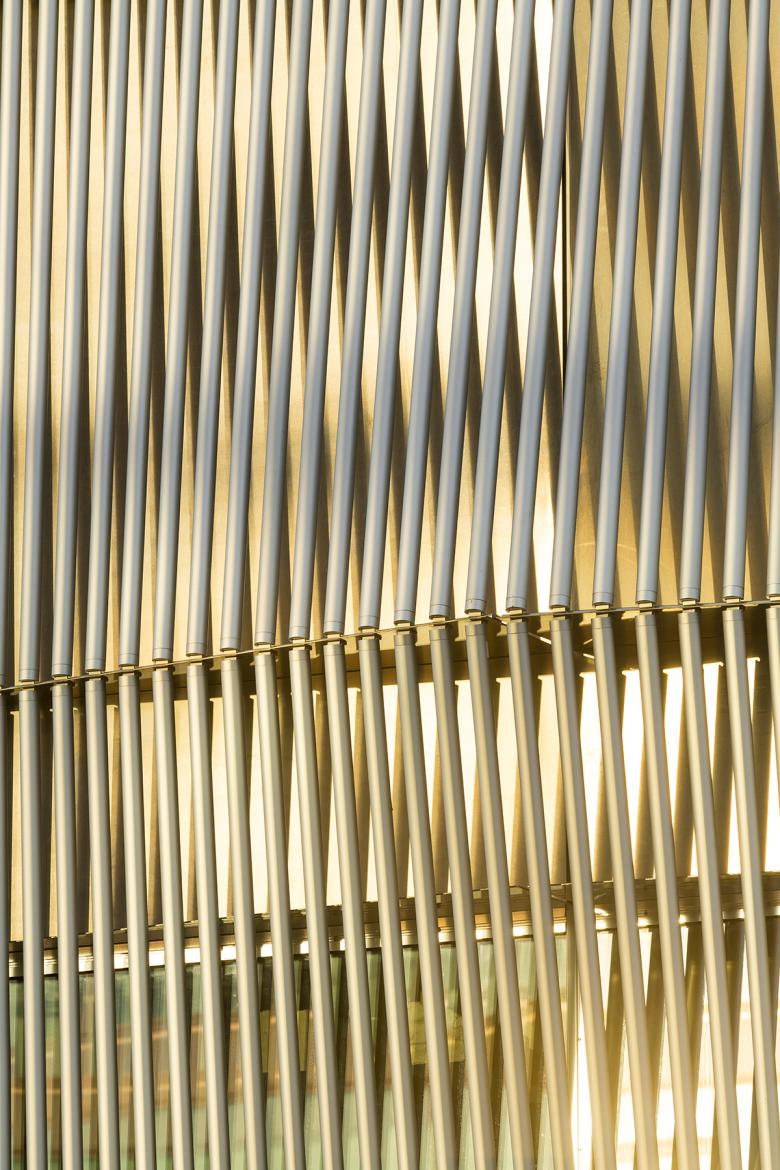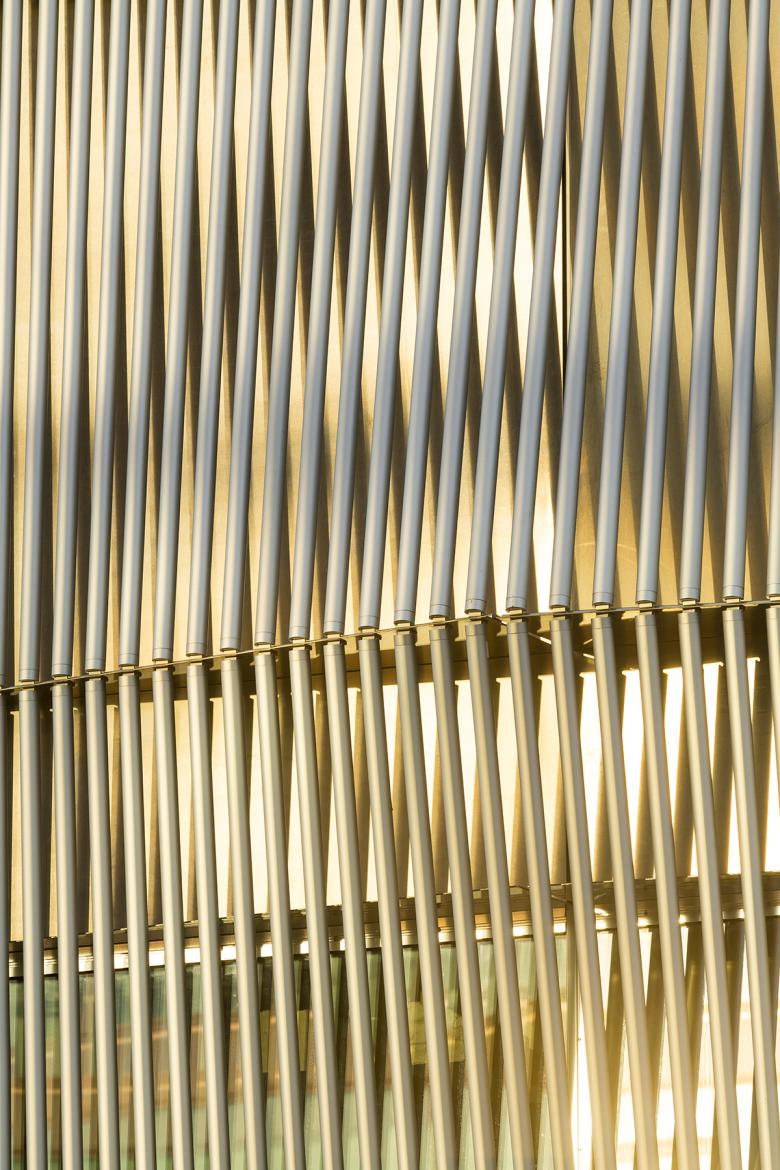 In this view, the tightly spaced tubes and resulting shadows create a moiré pattern. (Photo © Sergio Grazia)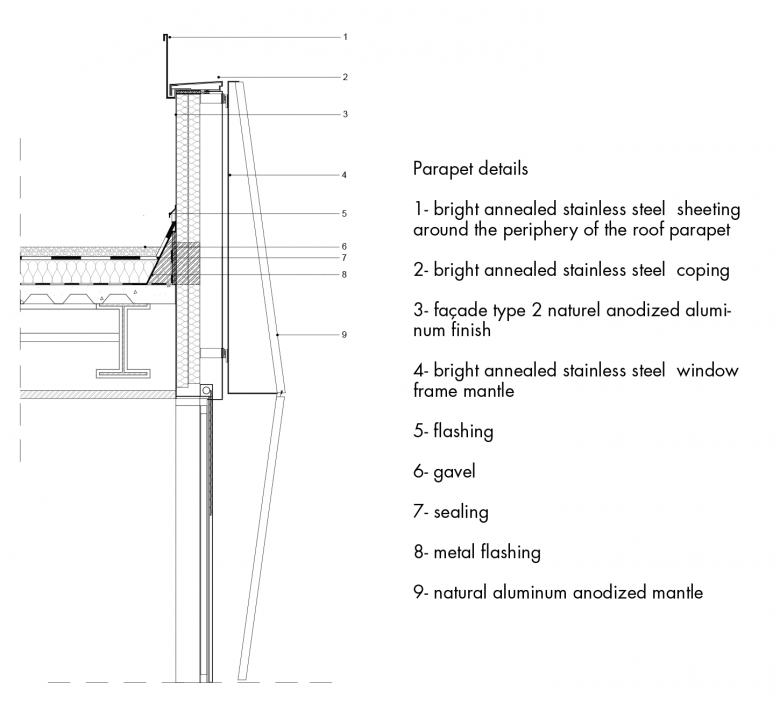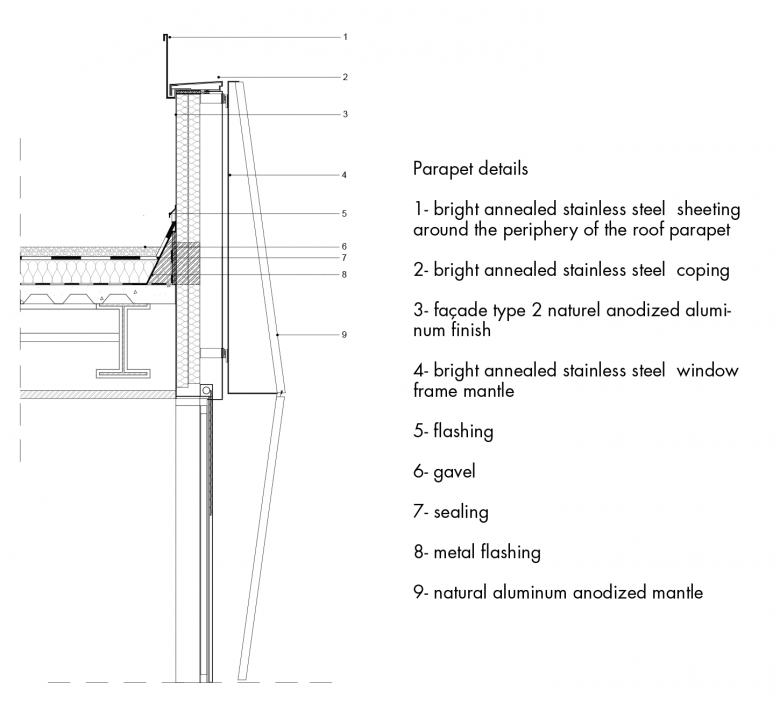 Parapet detail showing the angled aluminum tubes and stainless steel support. (Drawing: Brenac & Gonzalez et Associés)


The tube modules are organized into four types with one angle, two types with two angles, and one type that is flat. (Drawing: Brenac & Gonzalez et Associés)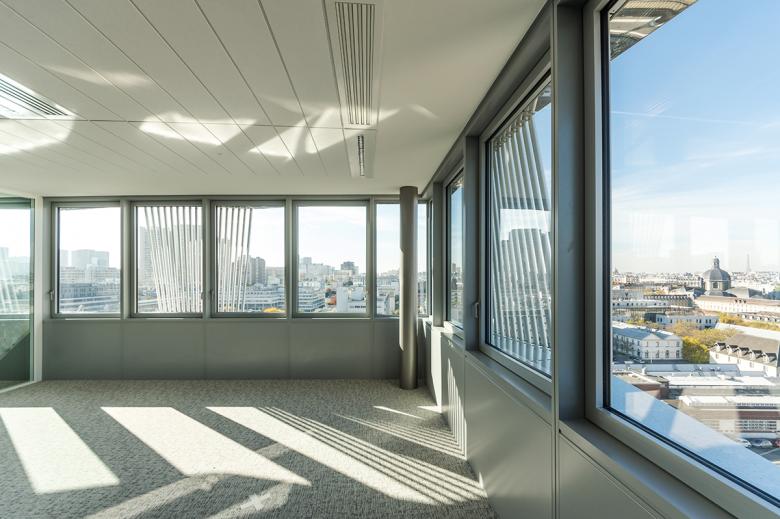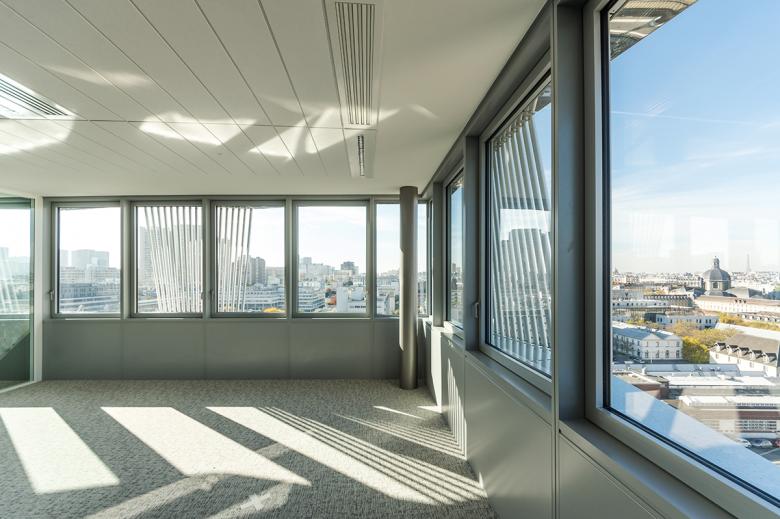 The tubes are too sporadic to serve as shading, so the awnings are necessary. (Photo © Stefan Tuchila)
Articles relacionats
Projecte destacat
Altres articles d'aquesta categoria