PowerSKIN Conference 2021 – Simplicity vs. Performance?
The biennial PowerSKIN Conference bridges the gap between science and practice, as well as between the various specialist disciplines of architects, engineers and scientists.
It aims to address the role of building skins to accomplish a carbon neutral building stock. Presented papers showcase recent scientific research and developments as well as projects related to building skins from the perspectives of material, technology and design.
Topics such as building operation, embodied energy, energy generation and storage in context of envelope, energy and environment are considered.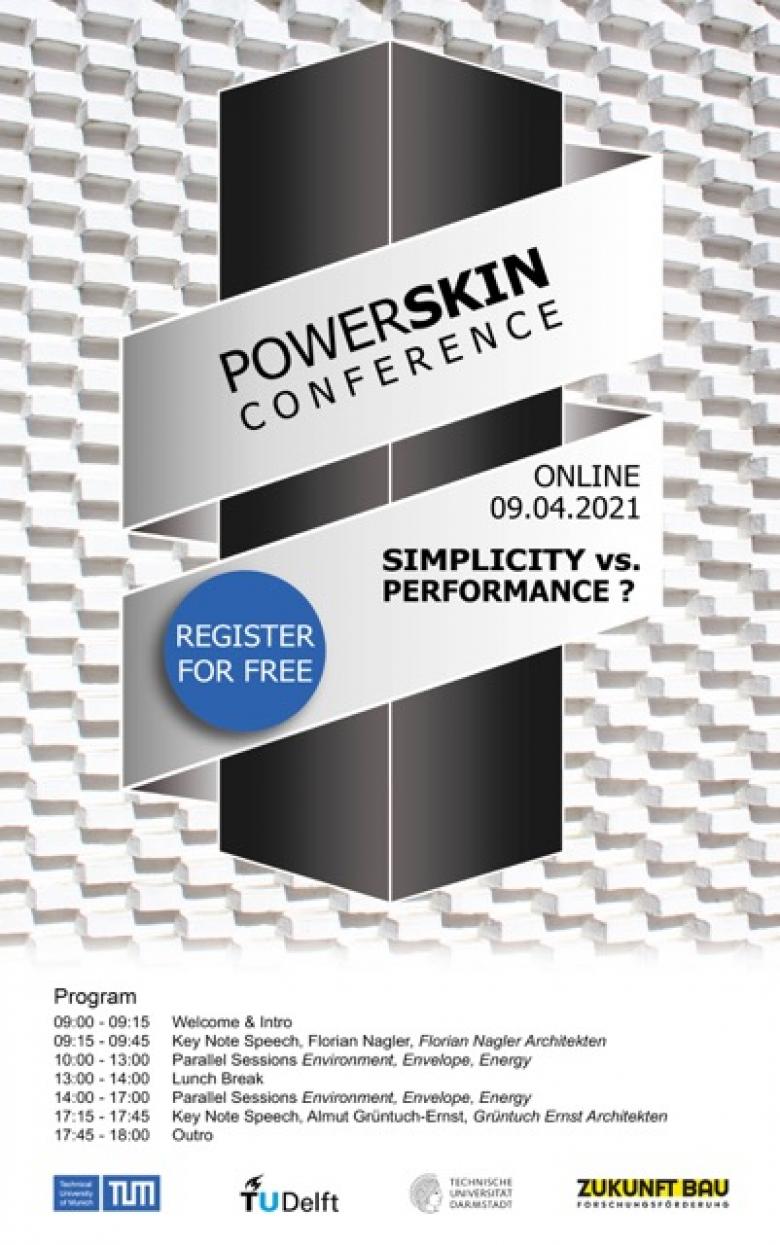 © powerskin.org
Quando

9 April 2021, 09:00 to 18:00

Onde

Online Event

Organizador

Technische Universität München in Zusammenarbeit mit TU München, TU Darmstadt und TU Delft

Link
Revista