Frida Escobedo Selected for Serpentine Pavilion
8. 2月 2018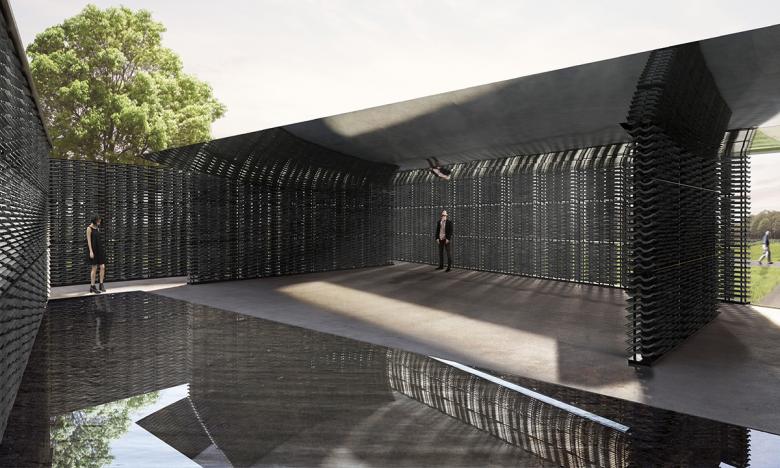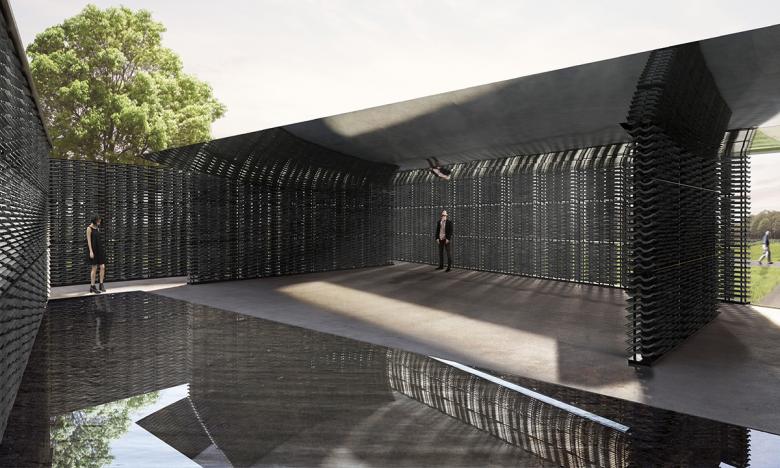 Serpentine Pavilion 2018 Designed by Frida Escobedo, Taller de Arquitectura, Design Rendering, Interior View © Frida Escobedo, Taller de Arquitectura (Rendering: Atmósfera)
The Serpentine Galleries has selected Mexican architect Frida Escobedo to design the 2018 Serpentine Pavilion, which will be on display in London's Kensington Gardens from 15 June to 7 October 2018.
Renderings of Escobedo's design accompanied the announcement. They illustrate a walled courtyard, reminiscent of the
2011 pavilion
by Peter Zumthor with Piet Oudolf, enclosing a reflecting pool. The walls will be made as a lattice of British-made cement roof tiles and will reference
celosias
: traditional breeze walls common to Mexican architecture and a feature in some of Escobedo's buildings.
​The hybrid Britain/Mexico nature of the design is also evident – with some explanation – in the plan, two rectangular volumes positioned at an angle. Per a statement from Serpentine Galleries: "Internal courtyards are a common feature of Mexican domestic architecture, while the Pavilion's pivoted axis refers to the Prime Meridian, which was established in 1851 at Greenwich and became the global standard marker of time and geographical distance."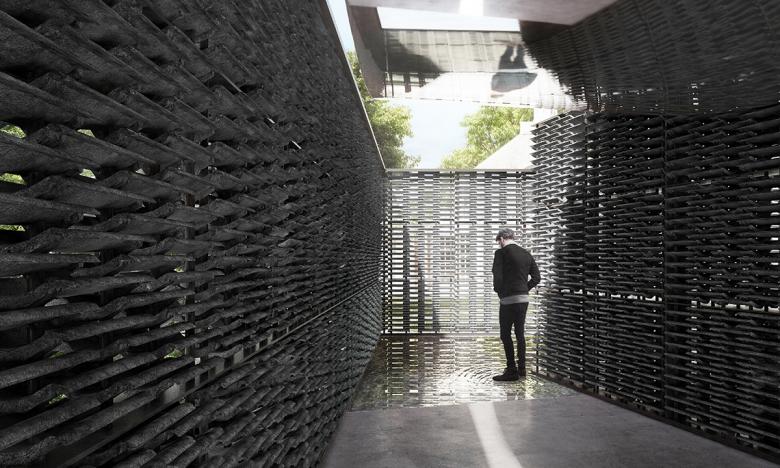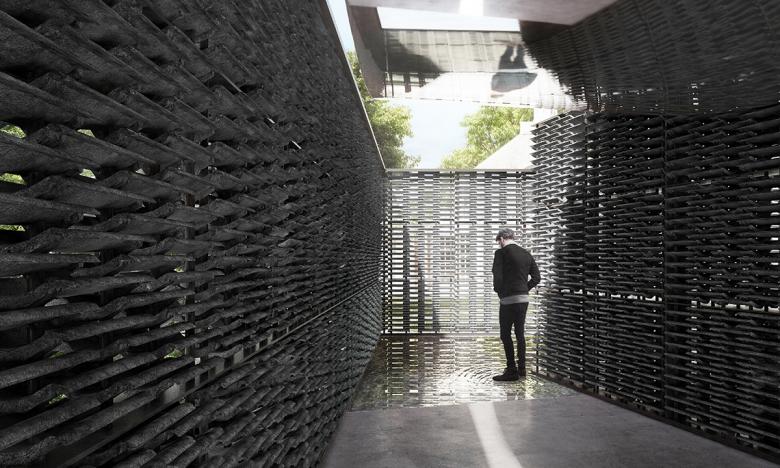 Serpentine Pavilion 2018 Designed by Frida Escobedo, Taller de Arquitectura, Design Rendering, Interior View © Frida Escobedo, Taller de Arquitectura (Rendering: Atmósfera)
Escobedo, who has designed such architectural installations as the "Civic Stage" for the 2013 Lisbon Architecture Triennale and "Randolph Square" at last year's Chicago Architecture Biennial, said of her design:
My design for the Serpentine Pavilion 2018 is a meeting of material and historical inspirations inseparable from the city of London itself and an idea which has been central to our practice from the beginning: the expression of time in architecture through inventive use of everyday materials and simple forms. For the Serpentine Pavilion, we have added the materials of light and shadow, reflection and refraction, turning the building into a timepiece that charts the passage of the day.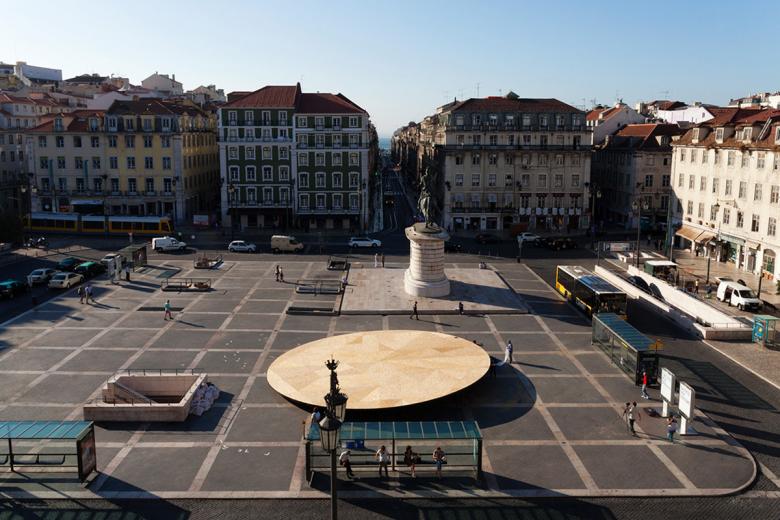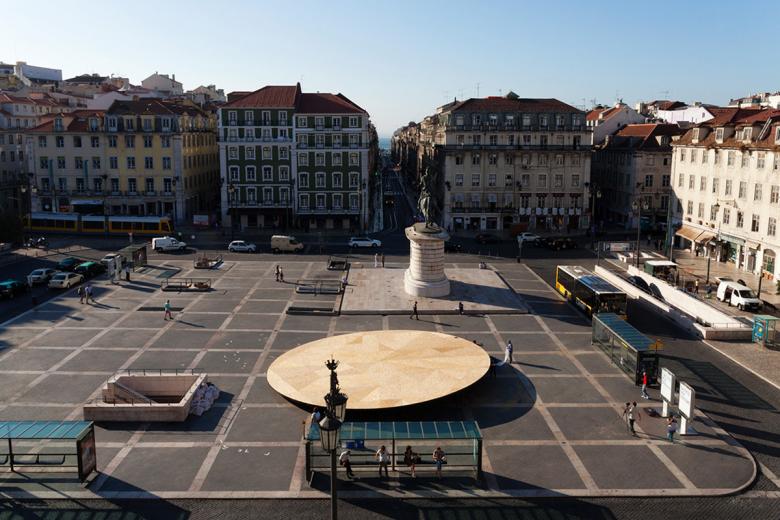 Frida Escobedo, Civic Stage, 2013, Close-Closer- Lisbon Architecture Triennale, Lisbon, Portugal (Photo: Frida Escobedo, Catarina Botello)
Escobedo is the 18th architect selected to design the Serpentine Pavilion since it was inaugurated in 2000, but also, at the age of 38, the youngest. The architect founded her Mexico City firm, Frida Escobedo Taller de Arquitectura, in 2006, after serving as co-director at Perro Rojo for three years.
このカテゴリ内の他の記事