Stalin's Architect: The Rise and Fall of Boris Iofan
Boris Iofan (1891–1976) is one of the most important Soviet architects. His proximity to Joseph Stalin made him the "court architect". In the 1930s and 1940s Iofan not only brought his own architecture to life; he also implemented the dictator's architectural visions. But the architect's most important work, the gigantic Palace of the Soviets in Moscow was never built.
The exhibition mostly presents previously unseen original drawings and sketches from the Museum for Architectural Drawing's collection.
On the occasion of the exhibition opening a conversation with Sergei Tchoban, Alessandro De Magistris, Deyan Sudjic and other guests will take place on 4 February 2022 at 5:00 pm (Berlin time) as a zoom meeting. We would like to invite you to join the discussion.
The event will be held in English.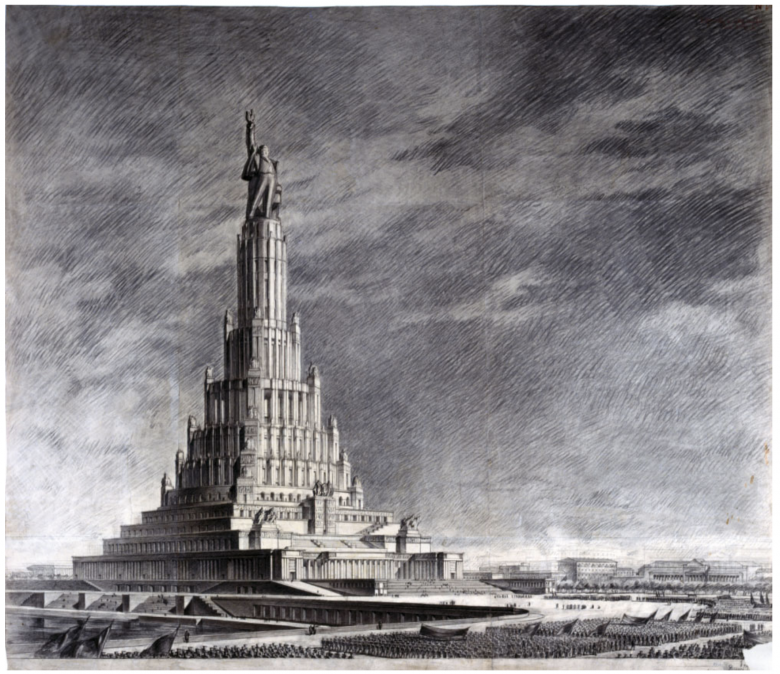 Image: Boris Iofan. Palace of the Soviets in Moscow. Perspective view from the Moskva River, 1934 © Tchoban Foundation
When

5 February to 15 May 2022

Where

Tchoban Foundation. Museum for Architectural Drawing
Christinenstr. 18a
10119 Berlin, Germany

Organizer

Tchoban Foundation

Links
Magazine