Max Dudler im Gespräch über seine Bibliotheken
Bibliotheken - Orte für Bücher, Räume für Menschen
Unter diesem Titel diskutieren in der ZB:
Max Dudler, Architekt
Christian Oesterheld, Direktor Zentralbibliothek Zürich
Rudolf Mumenthaler, Direktor Universitätsbibliothek Zürich (Eröffnung der UB im Januar 2022)
Präsentation der Buch-Neuerscheinung Libraries and Their Architecture in the 21st Century, herausgegeben von Ines Miersch-Süß, De Gruyter Saur, 2021. Link zum Buch. Büchertisch und Signierstunde.
Das Podium findet in der Reihe MSAO Future Foundation Knowledge Talk / Kreativität statt.
Achtung: Begrenzte Teilnehmerzahl vor Ort. Bitte melden Sie sich hier an. Die Veranstaltung wird auch im Livestream übertragen.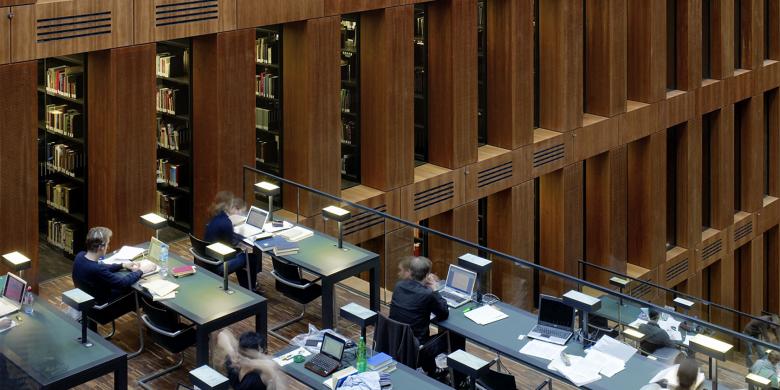 © Zentralbibliothek Zürich
When

5 July 2021, 18:00 to 19:30

Where

Zentralbibliothek Zürich
Zähringerplatz 6
8001 Zürich, Switzerland

Organizer

Zentralbibliothek Zürich

Link
Magazine