Living Cities Forum 2022
For as long as humanity has traded, materials have flowed. The 2022 Living Cities Forum theme 'Material Flows' will examine the global material flows that underwrite our growing built environments. Within the 2022 theme, Living Cities Forum will deliver its fifth program of keynote lectures, with cross-disciplinary talks over the course of the day by globally renowned thinkers from around the world.

The first round of speakers to be announced for the 2022 event include Ghanaian educator and architectural scientist Mae-ling Lokko; Netherlands based architect and educator Joseph Grima; Canadian landscape architect Jane Hutton; and British architect and co-founder of Dark Matter Labs Indy Johar. More speakers will be announced in the coming weeks. For the last five years, the Living Cities Forum has contributed a substantial influence to the thinking, discourse, collaboration and policy-making that determines approaches to urban development across Australia and beyond.

While there has been increased awareness into the impacts of our material use in recent times, our approach to building construction continues to reflect short-term commercial interests over long-term environmental sustainability. These short-term interests are most evident in the material flow of pollution.

Against this backdrop, the forum will explore if the current global disruptions to materials flows, as a result of the global pandemic, wars and other destabilising factors, which might well be our chance to rethink the materials we have taken for granted. Can we seize this moment to accelerate our first steps towards a genuine circular economy? Can we support those who are decarbonising our supply chains, while also breathing new life into smaller footprint manufacturing? This forum will be an opportunity to rethink logistics as ethics and to reframe scarcity as the catalyst for new abundance.

Panelists will either appear in-person at The Edge Theatre or from elsewhere in the world via a dynamic blend of technologies. This is a not-to-be-missed opportunity for industry professionals, students and anyone interested in the future of cities to network, share ideas and workshop together.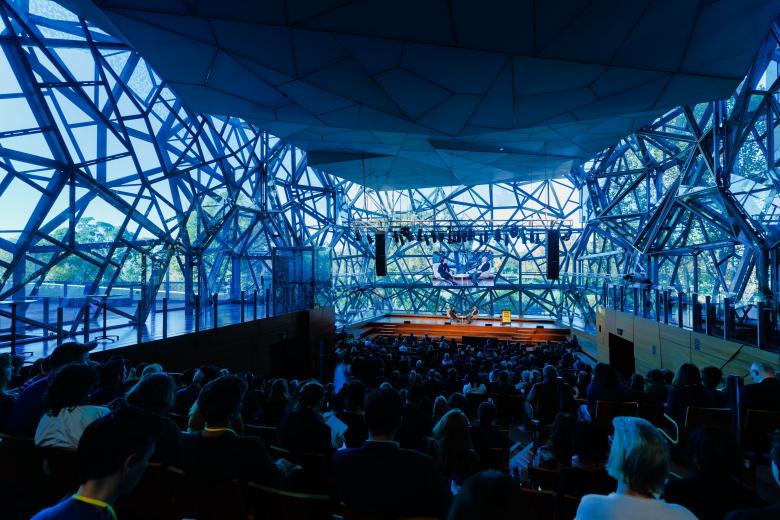 Living Cities Forum (2019)
When

21 July 2022

Where

The Edge
Federation Square
3000 Melbourne, Australia

Organizer

Naomi Milgrom Foundation

Links
Magazine