Domotex 2019 - The World of Flooring
CREATE'N'CONNECT
How will we live, work and interact with one another in the future? CREATE'N'CONNECT, the keynote theme of DOMOTEX 2019, focuses on the social megatrend of connectivity and embraces three dimensions: organization in digital networks ("connected by technology") and their influence on our social interactions, the links formed between a wide variety of cultures ("connected to new cultural patterns") and the connectedness forged by emotional experiences ("connected through emotions"). Rapidly increasing connectivity is influencing all aspects of life. It is disrupting existing communication structures, creating new connections beyond cultural and social boundaries, and allowing an unprecedented insight into companies and organizations. At the same time, there is an increased desire for new forms of connectedness and feelings of security in a world of virtually unlimited opportunities. What impact does the megatrend connectivity have on the shaping of our environment? It goes without saying that floors play a significant role. They support us, inspire us and guide us. And they connect us. CREATE'N'CONNECT embodies the interplay between traditional manufacturing techniques and modern designs, the multifunctional design of living spaces and smart flooring solutions. Showcase and experience the flooring of the future at DOMOTEX 2019.

This is where the future is made
Megatrends have the power to bring about tremendous change. The keynote theme CREATE'N'CONNECT takes advantage of this power. It will be interpreted, discussed and prominently featured at the Framing Trends display in Hall 9.

This is a meeting place for people whose actions are shaping the future and whose networks are providing inspiration in the areas of trends and lifestyle – designers, architects and other creatives. The perfect opportunity for you to position yourself right there as a trendsetter!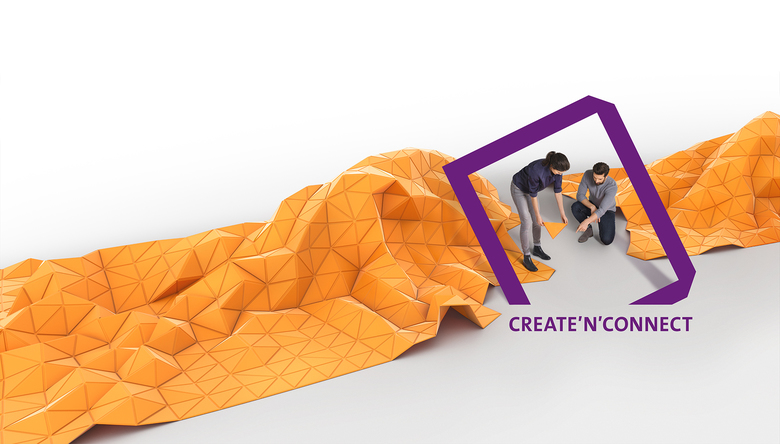 Related Events
When

11 January 2019, 09:00 to 14 January 2019, 18:00

Where

Deutsche Messe
Hall 6 | F30
30521 Hannover, Germany

Organizer

Deutsche Messe

Links
Magazine