US Building of the Week
Abbot Kinney
Bittoni Architects
19. June 2023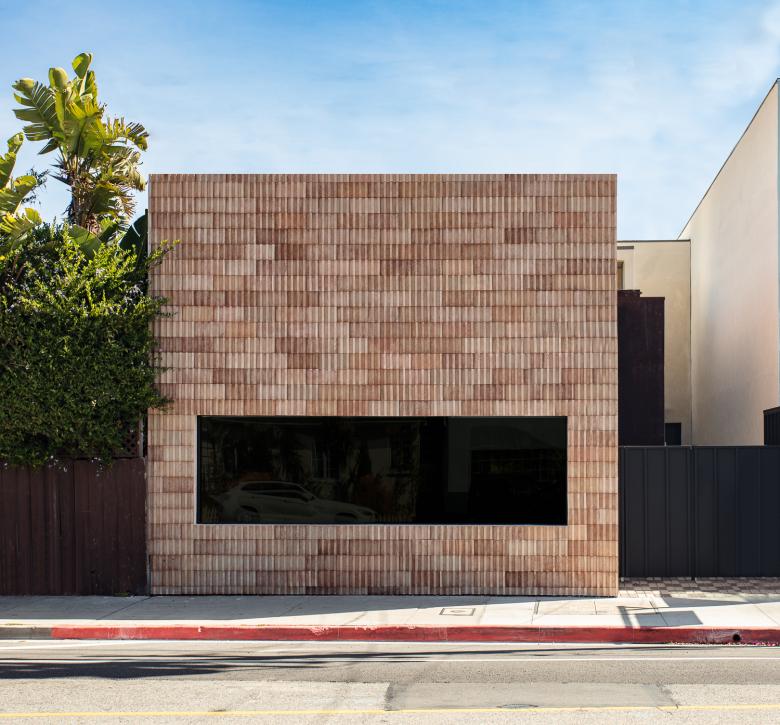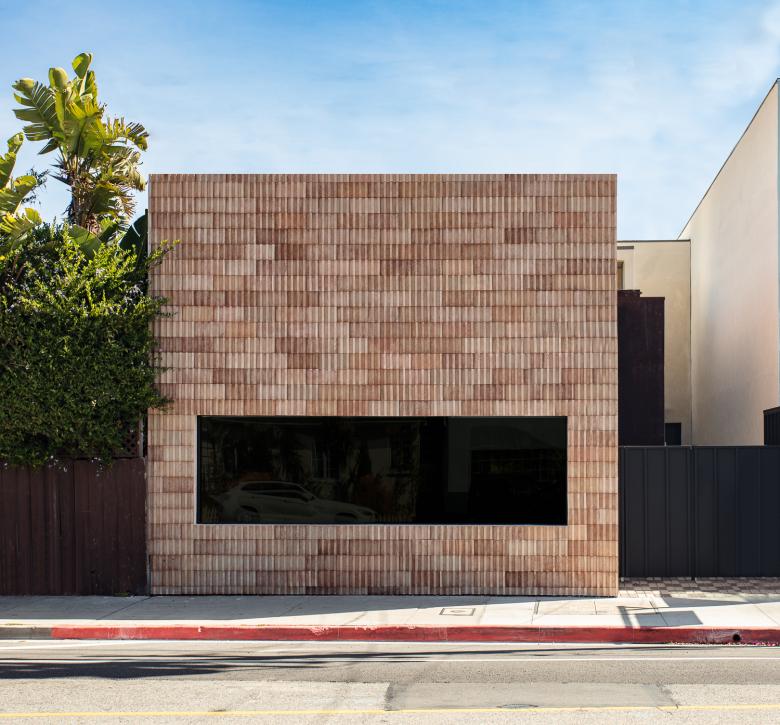 Photo: Michael Clifford
This small office building at 1729 Abbot Kinney Boulevard in Venice, California — just a five-minute drive to Venice Beach — stands out thanks to its fluted-brick facade punctuated by a dark horizontal window along the sidewalk. Architect Mark Bittoni answered a few questions about the project.
Project
: Abbot Kinney, 2022
Location
: Venice, California, USA
Client
: Category Company
Architect
: Bittoni Architects
Design Principal: Mark Bittoni
Project Manager: Mina Jun
Project Coordinator: Meeghan Lee
Structural Engineer
: Workpoint Engineering
Interior Designer
: Carbon & Bone
Building Area
: 4,725 sf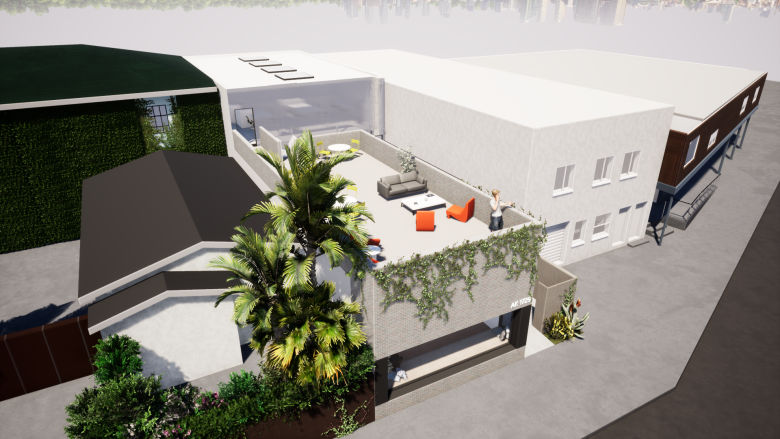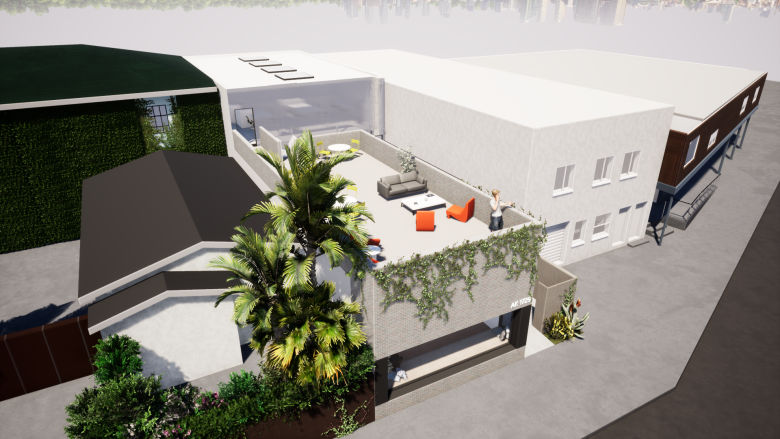 Visualization: Bittoni Architects
What were the circumstances of receiving the commission for this project?
The project was proposed to us by a developer and current client that we are working on a number projects with.
Please provide an overview of the project.
This free-standing building located on one of the most vibrant streets in SoCal offers office space with high ceilings, skylights and an exclusive rooftop terrace. As an infill remodel, our goal was to create something simple, minimal, and quiet and therefore stand out among the all of the visual noise around it.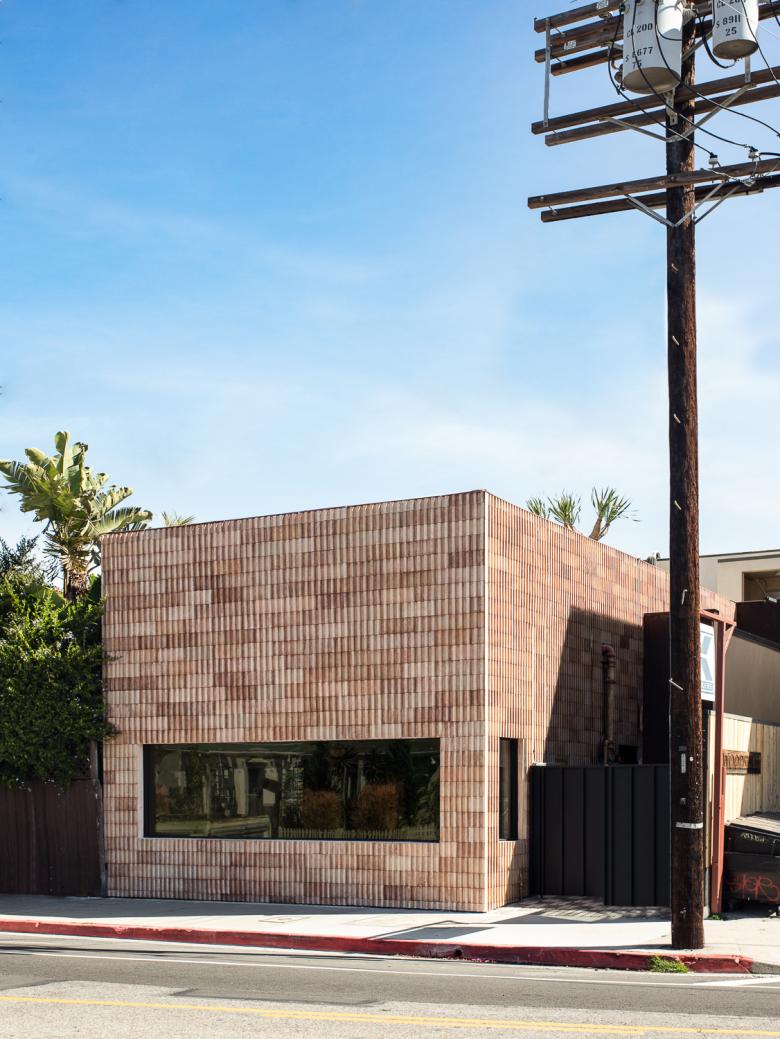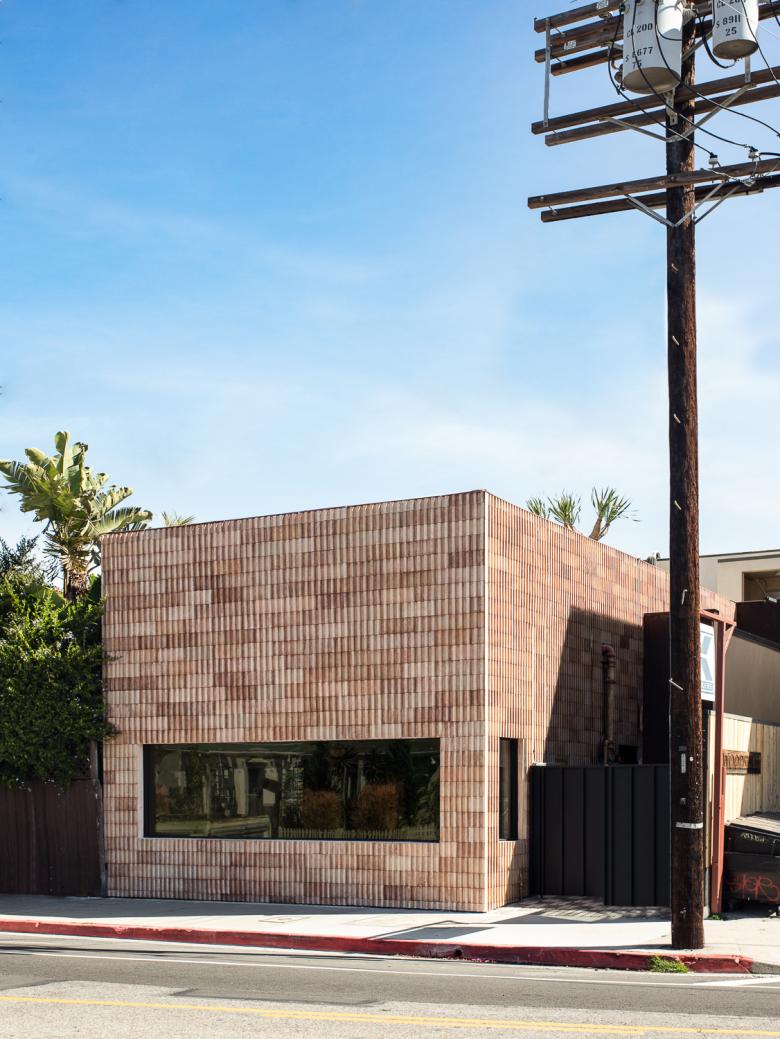 Photo: Michael Clifford
What are the main ideas and inspirations influencing the design of the building?
Inspired by brick houses in Spain, we went with fluted brick for the exterior of the building. The wide street-facing window was intended to create a sense of connectedness with the Venice Beach community and passerby while still offering privacy. The main idea for the interior architecture was to bring in natural light using skylights and large windows and allowing the space to feel open and spacious like a workspace, however more comfortable like a home by adding an open kitchen and stairwell that connects to the second floor.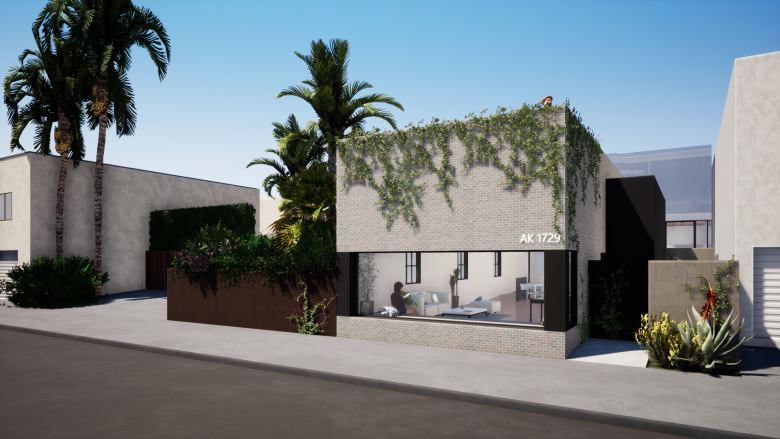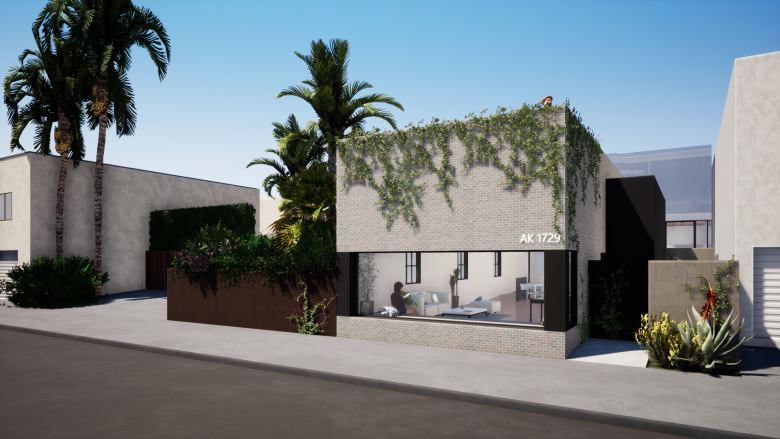 Visualization: Bittoni Architects
How does the design respond to the unique qualities of the site?
Because it was an infill project we only had one street facing facade. The large window is meant to frame the outside pedestrian and vehicular traffic.
How did the project change between the initial design stage and the completion of the building?
The initial design included a brick facade, however, we went from selecting single bricks to using a three-dimensional fluted brick block for the exterior.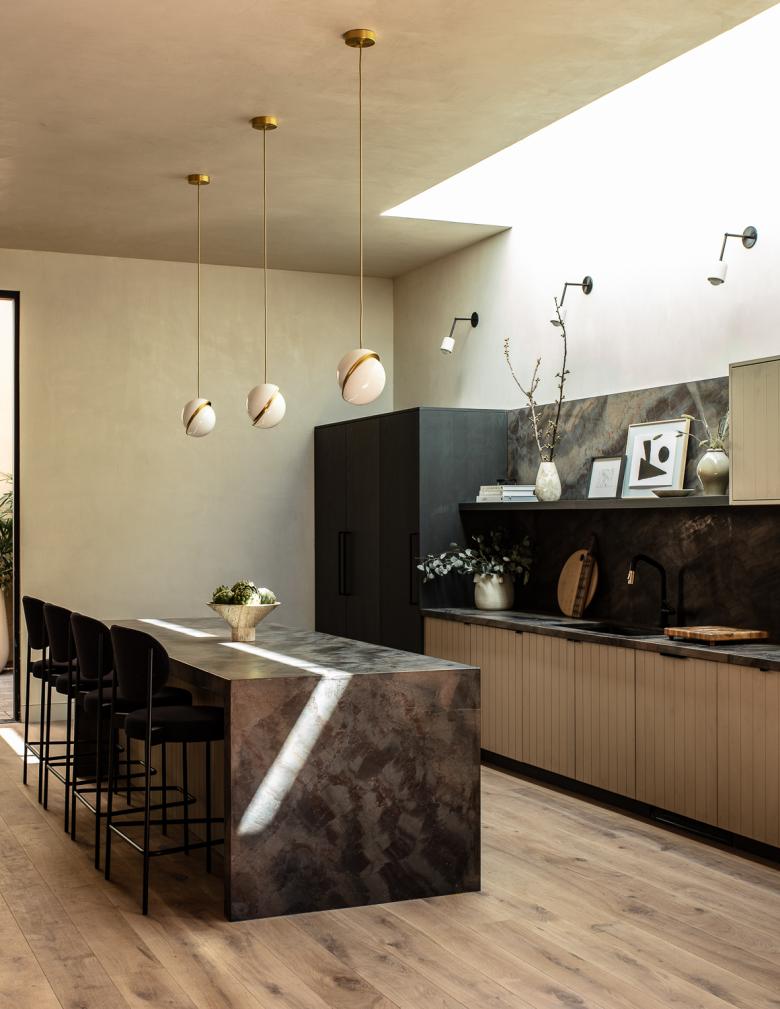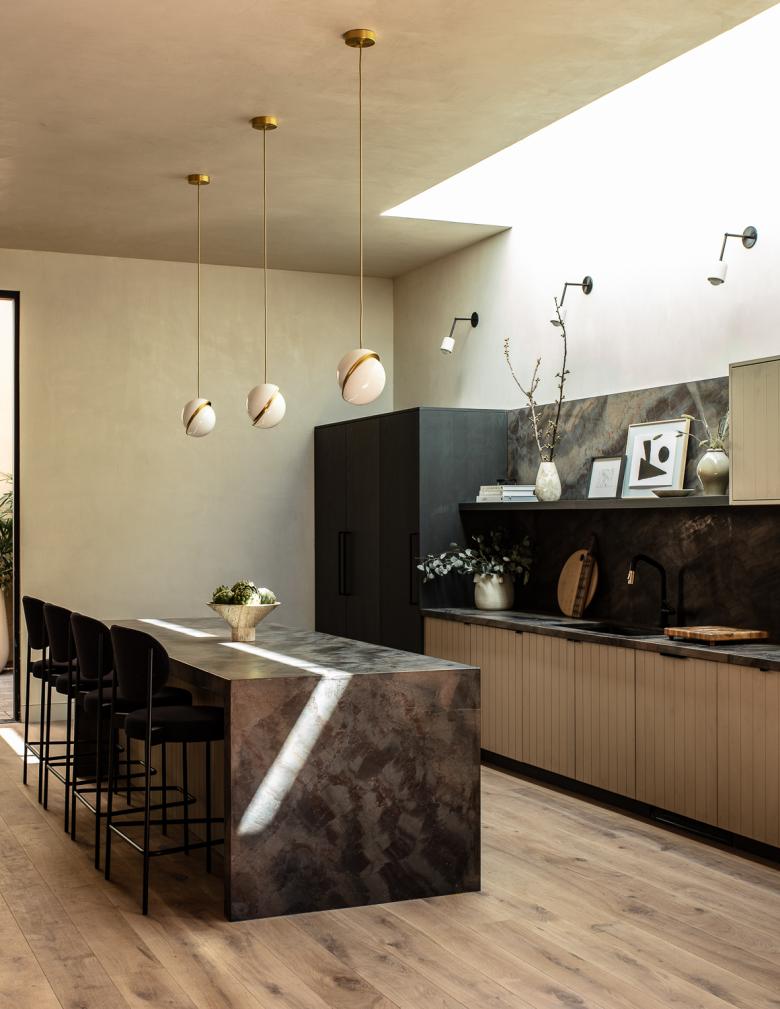 Photo: Michael Clifford
Was the project influenced by any trends in energy-conservation, construction, or design?
Fluted brick walls!
What products or materials have contributed to the success of the completed building?
I think the exterior block with its articulated pattern and color variation helped to enrich a simple facade. The scale of the block is also helpful in breaking down the scale and creating something tactile along the street.
Email interview conducted by John Hill.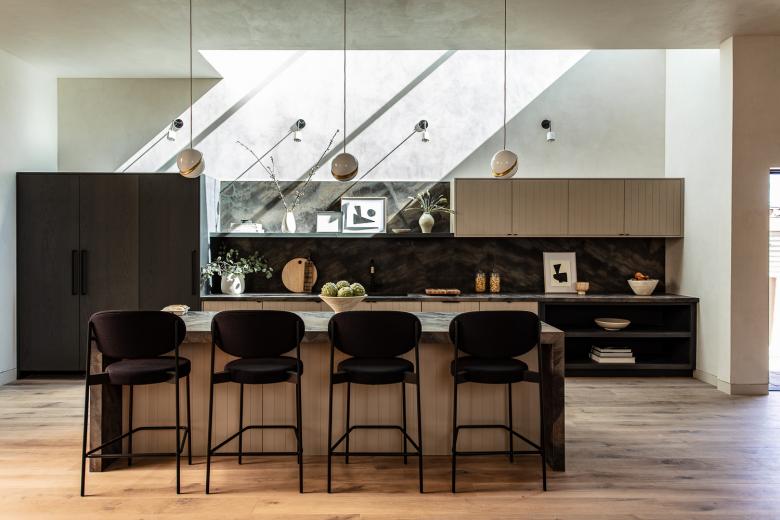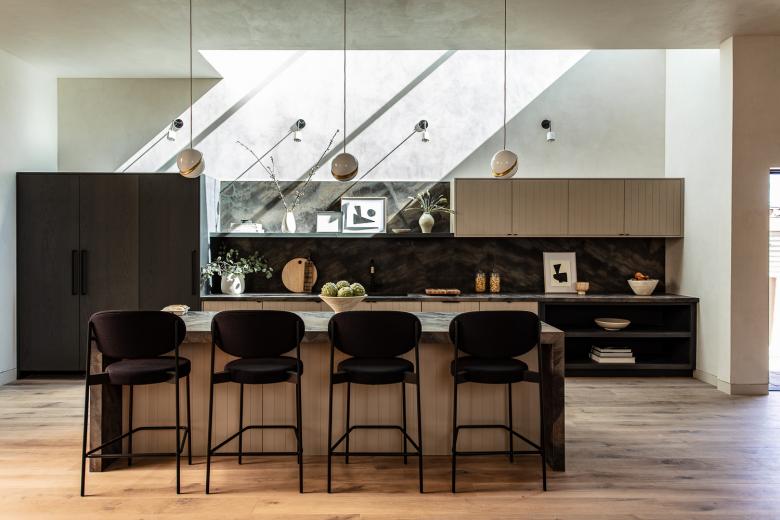 Photo: Michael Clifford
Other articles in this category