Wang Shu Joins Pritzker Jury
6. September 2017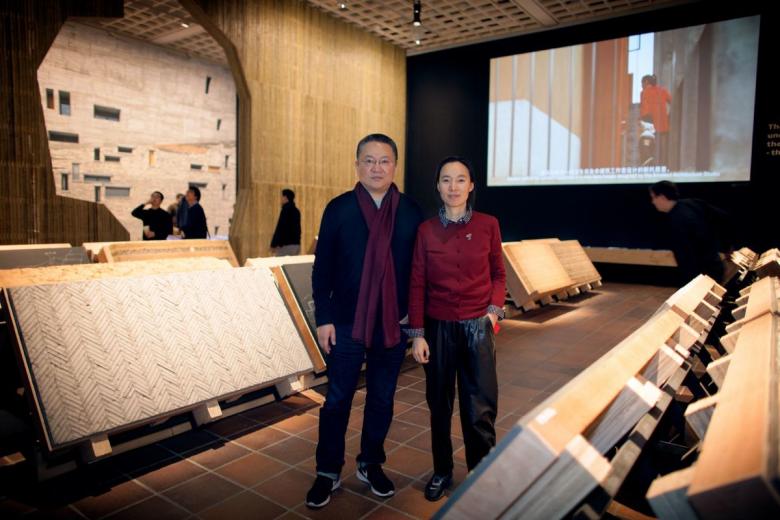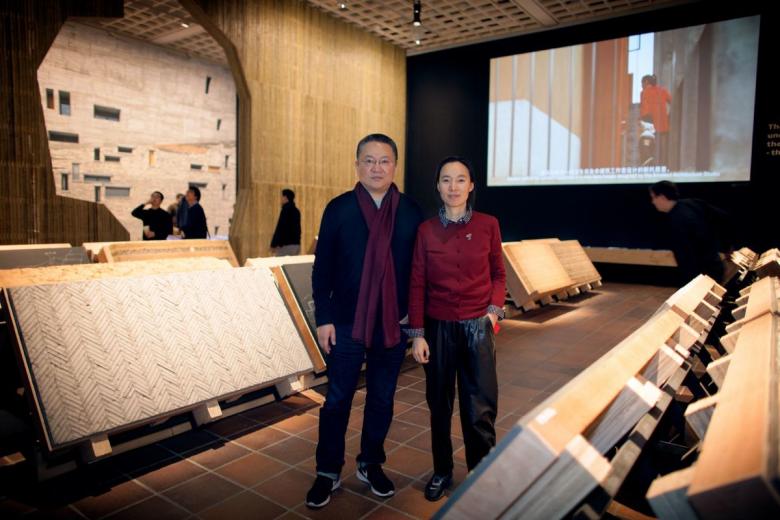 Wang Shu with Lu Wenyu at "The Architect's Studio" exhibition at the Louisiana Museum of Modern Art (Photo: Poul Buchard)
The 2012 Pritzker Architecture Prize laureate has been appointed to the Pritzker Prize jury alongside André Corrêa do Lago, the current Brazilian Ambassador to Japan.
The Hyatt Foundation has announced that Wang Shu and André Corrêa do Lago are the newest members of the distinguished Pritzker Prize jury. They will help decide the Prize's 2018 edition, what will be the 40th anniversary of "architecture's highest honor."
Tom Pritzker, Chairman of Hyatt Foundation, said of today's announcement: "[The] addition of André Corrêa do Lago and Wang Shu continues to embody the international range reflected by both present and past Laureates and Jury. The contributions of both individuals to the field of architecture, from different vantage points, makes them ideal members of the jury."
Chinese architect Wang Shu, who heads
Amateur Architecture Studio
with his wife and partner Lu Wenyu, stated: "It is a great responsibility to serve on the jury. I also hope to share my knowledge of China and the Asian context with them."
André Corrêa do Lago, who is a recognized architectural critic and curator in addition to being an ambassador, said: "To form part of this prestigious and diverse committee is an honor and I am truly looking forward to working with all the jurors."
Wang Shu and André Corrêa do Lago replace architect/educator Yung Ho Chang and curator/editor Kristin Feireiss. They round out the jury made up of:
Glenn Murcutt, architect and 2002 Pritzker Laureate, Sydney, Australia
Stephen Breyer, U.S. Supreme Court Justice, Washington, D.C.
Lord Palumbo, architectural patron, Chairman Emeritus of the Trustees, Serpentine Galleries, London
Richard Rogers, architect and 2007 Pritzker Laureate, London
Benedetta Tagliabue, architect and director of EMBT Miralles Tagliabue, Barcelona
Ratan N. Tata, Chairman Emeritus of Tata Sons, the holding company of the Tata Group, Mumbai
Related articles
Featured Project
Other articles in this category