Shortlist for University College Dublin's Future Campus Revealed
19. April 2018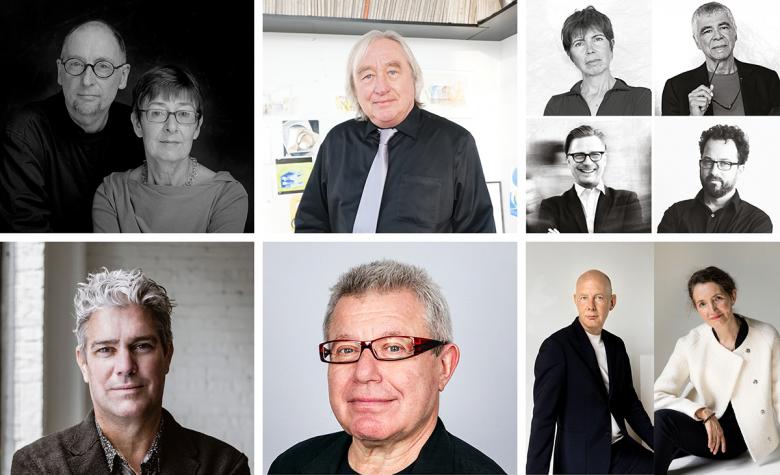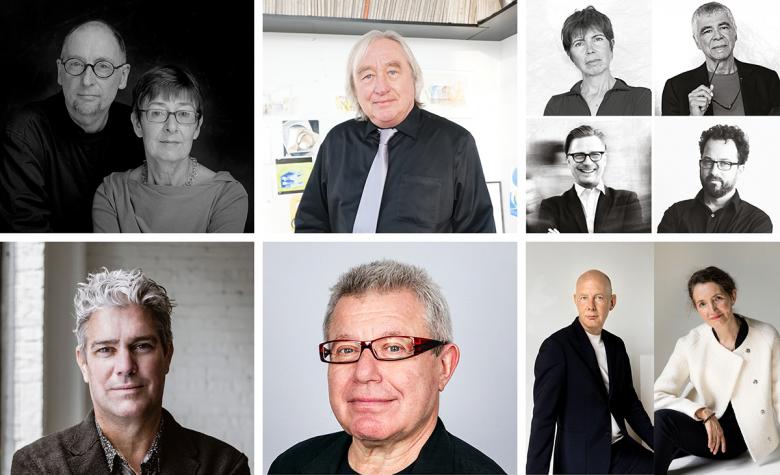 Clockwise from top left: Sheila O'Donnell and John Tuomey © Amelia Stein / Steven Holl © Steven Holl Architects / Liz Diller and Ricardo Scofidio © Abelardo Morell, Benjamin Gilmartin © Diller Scofidio + Renfro and Charles Renfro © Alessio Boni / Ben van Berkel and Caroline Bos © Inga Powilleit / Daniel Libeskind © Stefan Ruiz / John Ronan © Nathanael Filbert
University College Dublin and Malcolm Reading Consultants have revealed the six shortlisted teams (one more than the planned five) in the Future Campus – University College Dublin International Design Competition.
The list of firms was drawn from the 98 teams from 28 countries entering the competition, with the bump to six teams "in recognition of outstanding response from international design community."
The six teams, in alphabetical order of the lead consultant:
Diller Scofidio + Renfro (US) with Sasaki, Scott Tallon Walker Architects, GROSS. MAX., Atelier Ten, Arup, IN2 Engineering Design Partnership and Linesight
John Ronan Architects (US) with Arup, CLUAA, Michael Boucher Landscape Architecture and Transsolar
O'Donnell + Tuomey (Ireland) with Allies and Morrison, Arup, Hargreaves Associates, Superposition, Plattenbau Studio, Phil Jones Associates, Max Fordham and MLM Group
Steven Holl Architects (US) with Brightspot Strategy, Arup, HarrisonStevens and Transsolar
Studio Libeskind (US) with BDP, !melk, NRB and Dcon
UNStudio (Netherlands) with Arup and REDscape Landscape & Urbanism
According to an announcement from Malcom Reading Consultants, the teams have ten weeks to deliver "an urban design vision that foregrounds a highly-visible and welcoming entrance precinct and create a concept design for a charismatic yet integrated new 8,000 sqm building that expresses the University's creativity: the circa €48m Centre for Creative Design."
Not surprisingly, the university is looking for an architectural icon. In the words of Professor Andrew J. Deeks, President of University College Dublin and competition jury chair:
We are interested in the outstanding. In holding this competition, we are seeking a design that will become an icon for the University – representing our vision to create something extraordinary and brilliant.
The winner is anticipated to be announced in August 2018, upon the decision of the sizable jury:
Andrew J. Deeks, University College Dublin President (chair)
Malcolm Reading, Architect and Competition Director as the administrative chair
Sir David Adjaye, Principal, Adjaye Associates
Ann Beha, Principal, Ann Beha Architects
Joe Berridge, Partner, Urban Strategies, Inc.
Hugh Campbell, Professor of Architecture, Head of Subject and Dean, School of Architecture, Planning & Environmental Policy, UCD
Dermot Desmond, Chairman, International Investment & Underwriting
Orla Feely, Vice President, Research, Innovation and Impact and Professor of Electronic Engineering, UCD
David FitzPatrick, Principal, College of Engineering and Architecture and Dean of Engineering, UCD and Provost, Beijing-Dublin International College
Michael Monaghan, Vice President, Campus Development, UCD
Sean Mulryan, Founder and CEO, Ballymore Group
Paul Thompson, Vice-Chancellor, Royal College of Art, London.
Related articles
Featured Project
Other articles in this category