9. January 2018
Last night the New York chapter of the American Institute of Architects (AIANY) announced the winners of the 2018 Design Awards in four categories – Architecture, Interiors, Projects, and Urban Design – plus a Best in Competition winner.
This year's program awarded one Best in Competition; five Honors, twelve merits, and two citations in the Architecture category; one Honor, four Merits, and one Citation in the Interiors category; one Honor, Merit, and Citation each in the Projects category; and three Merits in the Urban Design category. All of the winners are listed below, with images highlighting the Honors and some Merits winners.

The annual awards program recognizes "outstanding architectural design by AIANY members and New York City-based architects and work in New York City by architects from around the world. The purpose of the awards program is to honor the architects, clients, and consultants who have achieved design excellence."

The jury for the AIANY 2018 ​Design Awards was made up of Gro Benesmo (S P A C E G R O U P), Ila Berman (Dean, UVA School of Architecture), Aaron Forrest (Ultramoderne), Walter Hood (Hood Studio), Tom Kundig (Olson Kundig Architects), Debra Lehman Smith (LSM Studio), and J. Meejin Yoon (Höweler + Yoon Architecture).
---
BEST IN COMPETITION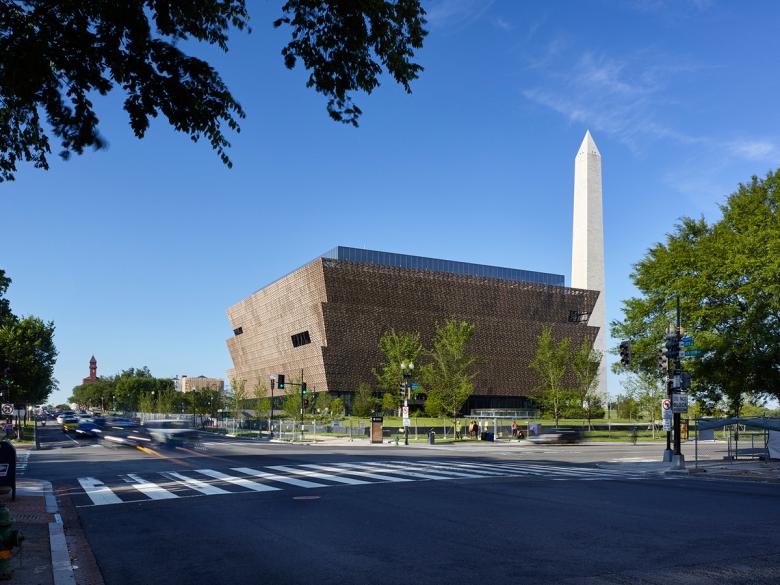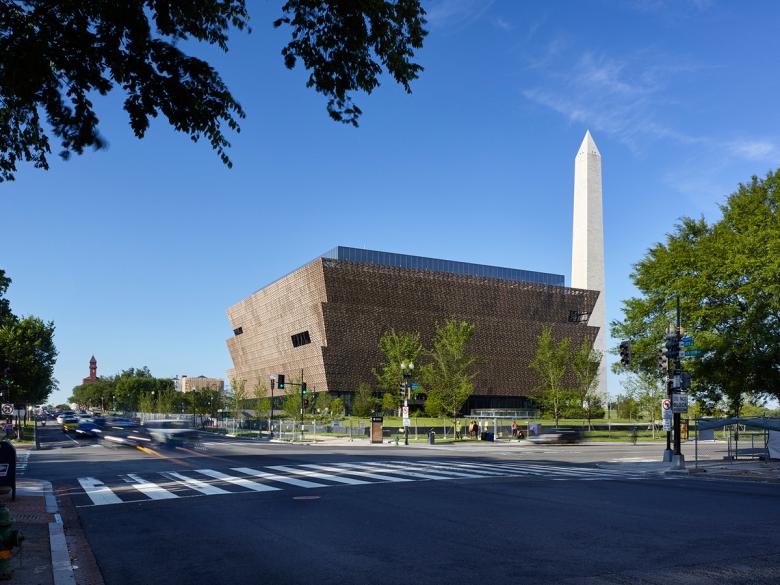 Best in Competition: Smithsonian National Museum of African American History & Culture (Photo: Alan Karchmer/NMAAHC)
---
ARCHITECTURE
HONORS:
Brooklyn Bridge Park Boathouse
, Brooklyn, NY
Architect
: Architecture Research Office
Magazzino Italian Art
, Cold Spring, NY
Architect
: MQ Architecture
Square House
, Stone Ridge, NY
Architect
: LEVENBETTS
Landscape Architect
: Marc Peter Keane
​
Tirpitz Museum
, Blåvand, Denmark
Architect
:
BIG – Bjarke Ingels Group
Landscape Architect
: Bach Landskab
University of Toronto Daniels Building at One Spadina
, Toronto, Canada
​
Architect
:
NADAAA
Associate Architect
: Adamson Associates Architects
Restoration Architect
: ERA Architects
MERITS:
The Book Company Headquarters
, Seoul, South Korea
Architect
: N.E.E.D. Architecture
Canadian National Holocaust Monument
, Ottawa, Canada
Architect
:
Studio Libeskind
Landscape Architect
: Claude Cormier + Associés
Columbia University Lenfest Center for the Arts
, New York, NY
Design Architect
: Renzo Piano Building Workshop
Executive Architect
:
Davis Brody Bond
Associate Architect
: Body Lawson Associates
Landscape Architect
: James Corner Field Operations
Cornell University Upson Hall Renovation
, Ithaca, NY
Architects
: LTL Architects and Perkins+Will
Landscape Architect
: Trowbridge Wolf Michaels Landscape Architects
Josai International University i-House Dormitory
, Togane, Japan
​
Architect
: StudioSUMO
Architect of Record
: Obayashi Corporation
​
Kent State Center for Architecture and Environmental Design
, Kent, OH
Architect
:
WEISS/MANFREDI Architecture/Landscape/Urbanism
Architect of Record
: Richard L. Bowen + Associates
Landscape Architect
: Knight & Stolar
Leblon Offices, Rio de Janeiro
, Brazil
Architect
: Richard Meier & Partners Architects
Associate Architect
: RAF Arquitetura
LUMA Arles
, Arles, France
Architect
:
Selldorf Architects
Architect of Record
: C + D Architects
Landscape Architect
: Bureau Bas Smets
Michigan Lake House
, Leelanau County, MI
Architect
: Desai Chia Architecture
Architect of Record
: Environment Architects
Landscape Architect
: SURFACEDESIGN
NYC DOT Harper Street Yard Structures
, Corona, NY
Architect
:
nARCHITECTS
​
Princeton University Andlinger Center for Energy and the Environment
, Princeton, NJ
Architect
: Tod Williams Billie Tsien Architects | Partners
Associate Architect
: Ballinger
Landscape Architect
: Michael Van Valkenburgh Associates
Queens Library at Kew Gardens Hills
, Flushing, NY
Architect
: WORK Architecture Company
Architecture Merit: Kent State Center for Architecture and Environmental Design (Photo: Albert Večerka/Esto)
CITATIONS:

Delancey and Essex Municipal Parking Garage, New York, NY
Architect: Michielli + Wyetzner Architects
​
Williamsburgh Savings Bank, Brooklyn, NY
Architect: David Scott Parker Architects
Architect of Record: Bosch Architecture
---
INTERIORS
HONORS:
Nam June Paik Art Center Renovation
, Yongin, South Korea
Architect
: N H D M / Nahyun Hwang + David Eugin Moon
Architect of Record
: ALab Architects
​
MERITS:
Cornell University Rhodes Hall
, Ithaca, NY
Architect
: LEVENBETTS
The Lobster Club
, New York, NY
Architect
: Peter Marino Architect
New York Family Office
, New York, NY
Architect
: SheltonMindel in association with
A+I
Parsons Making Center
, New York, NY
Architect
: Rice+Lipka Architects
CITATION:
The Gerken Residence
, New York, NY
Architect
: Young Projects
Landscape Architect
: Future Green Studio
---
PROJECTS
HONOR:

Manual of Section
Architect: LTL Architects

MERIT:

Thinness Pavilion, San Francisco, CA
Architect: APTUM Architecture
​
CITATION:

London Mithraeum, London, UK
Architect: Studio Joseph
Architect of Record: Foster + Partners
---
URBAN DESIGN
MERITS:
Houston-Galveston Area Protection System (H-GAPS)
, Galveston Bay, TX
Architect
:
ROGERS PARTNERS Architects + Urban Designers
Justice in Design
, New York, NY
Architect
:
NADAAA
​
One Vanderbilt
, New York, NY
Architect
: Kohn Pedersen Fox Associates
Related articles
Featured Project
Other articles in this category