Columbus, Indiana – Now a Major Motion Picture
9. 八月 2017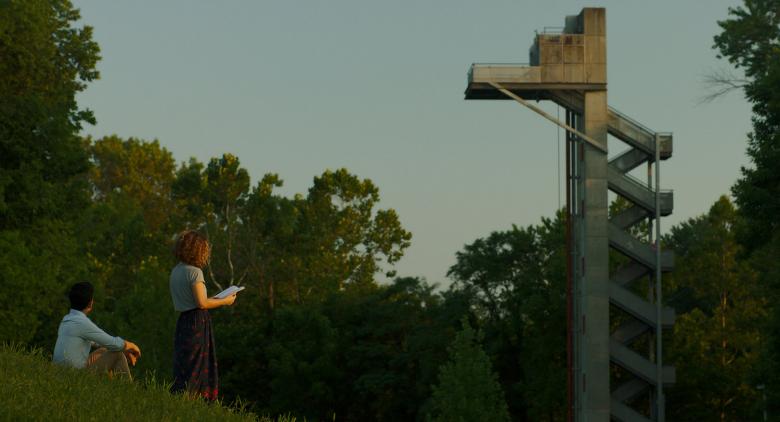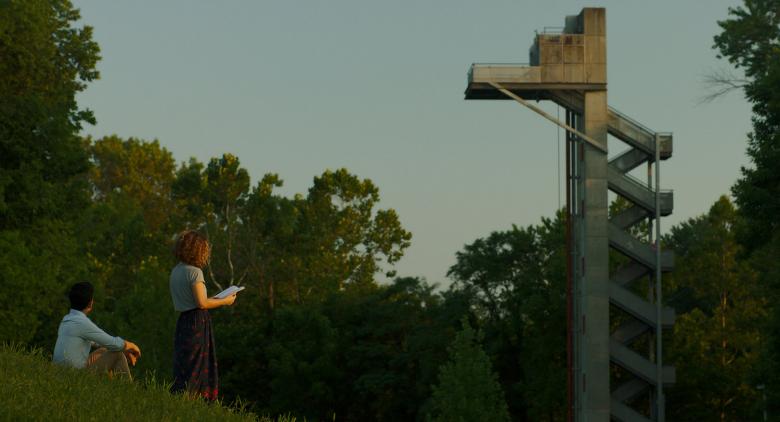 Still from "Columbus" with lookout tower designed by Stanley Saitowitz at Mill Race Park (Photo: columbusthemovie.com)
The feature film debut of director Kogonada not only finds inspiration in the architectural mecca of Columbus, Indiana – it makes the city an integral character in ​Columbus.
Long known to architects for its treasure trove of buildings by Eliel and Eero Saarinen, Richard Meier, Robert Venturi, I.M. Pei, Harry Weese, Kevin Roche, Deborah Berke and many others, the small city's architectural merits are being presented to a much wider audience with this month's release of
Columbus
. Starring John Cho and Haley Lu Richardson as the son of a architectural scholar and a librarian who loves architecture, respectively, the film tells the story of their friendship and their families. Columbus, the city, binds these relationships together and therefore finds itself depicted in nearly every scene; the trailer (below) reveals more than a half-dozen important projects both as settings and subjects for Cho and Richardson's conversations.
Columbus
, an official selection of the 2017 Sundance Film Festival, is being released the same month that
Exhibit Columbus
(26 August to 26 November) opens to the public. The exhibition will include, among other things, the
five winners of the inaugural Miller Prize
installed along 5th Street. Kogonada's film will
open at Columbus's Yes Cinema
on the first day of September.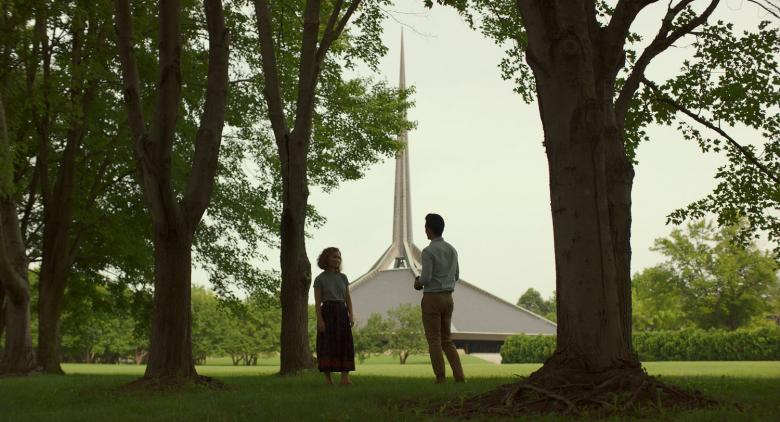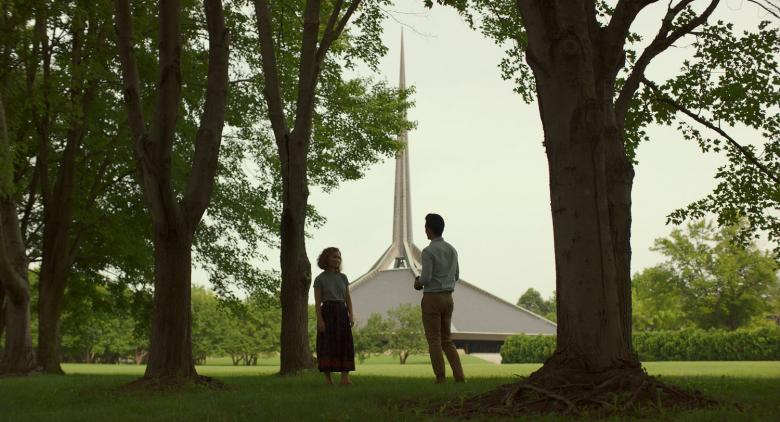 Still from "Columbus" with North Christian Church designed by Eero Saarinen (Photo: columbusthemovie.com)
Official trailer for Columbus:

The Columbus Area Visitor Center's six-minute film from 2015 on how the "modest Midwestern town" became a "mecca of modern architecture":
​
Those wanting a more in-depth, scholarly look at the city might want to watch the 2011 lecture of Bradley C. Brooks, director of historic resources and assistant curator of American decorative arts at the Indianapolis Museum of Art, "Columbus, Indiana: An Architectural Legacy":
​
此类别的其他文章