Antti + Vuokko Nurmesniemi
This autumn, the Design Museum's main exhibition will feature works of one of Finland's most renowned designer couples in the same exhibition for the first time ever. Interior designer Antti Nurmesniemi (1927–2003) and textile artist Vuokko Nurmesniemi, b. Eskolin (b. 1930) both made notable international careers in their own fields of expertise.
The spouses studied together, worked in the same projects and supported each other, which gave a positive boost to both of their professional activities. The exhibition at the Design Museum will focus on the Nurmesniemis life together and their professional careers from the 1950s to the 2000s. Both of their work was characterized by their uncompromising attitude as advocates of good and sustainable design.
Interior architect Antti Nurmesniemi (1927–2003) worked in a multitude of projects in various fields of design from the 1950s until the early 2000s. His work covers interior design, furniture design and industrial design. Antti Nurmesniemi was an important influence in the field of design and wanted to evoke discussion on more philosophical approaches to the role of design.
Vuokko Nurmesniemi (b. 1930) is famous for her textile and fashion design, and she was a central figure in revolutionizing the pattern and fashion design of Marimekko in 1953–1960. Her design philosophy emphasized practical and timeless designs and sustainability and she has followed these principles with Vuokko Oy, the company she set up in 1964.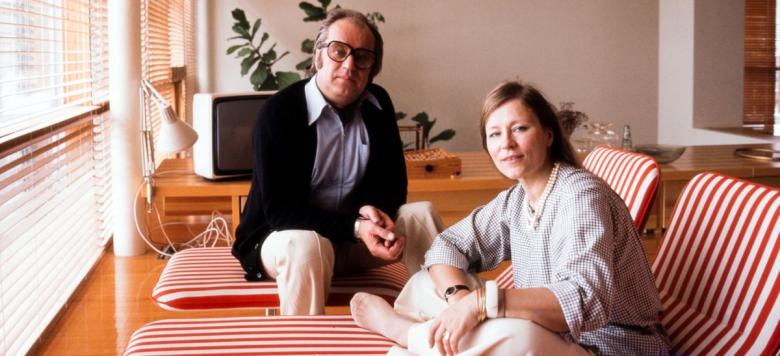 Wanneer

28 October 2022 to 9 April 2023

Waar

Design Museum
Korkeavuorenkatu 23
00130 Helsinki, Finland

Organisator

Design Museum Helsinki

Link
Magazine