Vectorworks 2017 Released
14. september 2016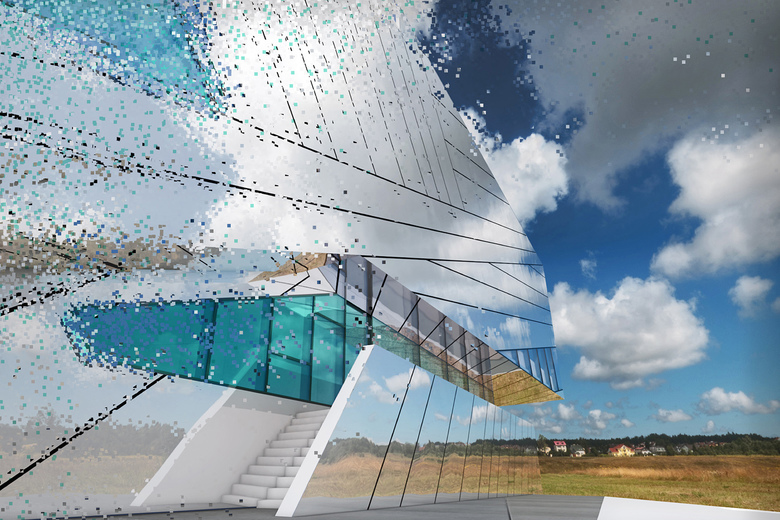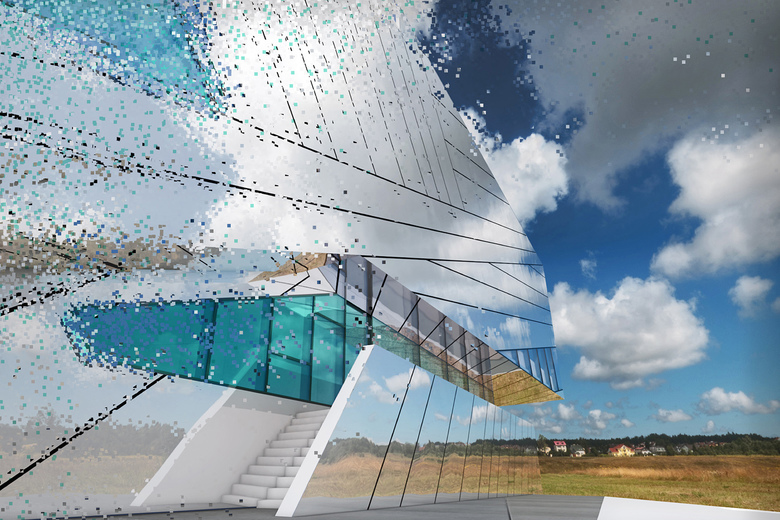 "Renderworks for Everyone" following a design by Holzer Kobler Architekturen (All images courtesy of Vectorworks)
Today Vectorworks, Inc. released the English version of its 2017 BIM software for AEC, landscape and entertainment design industries.
Many of the new and upgraded features of
Vectorworks 2017
were unveiled by CEO Biplab Sarkar and some members of his research and development team in the
opening day keynote of the Vectorworks Design Summit
in April. Features like the Resource Manager and project sharing enhancements span across the whole product line – Architect, Designer, Fundamentals, Landmark, Spotlight, and Vision – though many are specific to the users of each piece of software. This is no surprise, since Vectorworks prides itself on listening to its users – 70% of the improvements in last year's release came from user feedback, a number echoed in today's release.
A few release highlights most relevant to World-Architects readers are noted at right and below, but in a recent conversation with us, Sarkar reiterated the importance of one particular feature: the Resource Manager. The outcome of ten people working for about a year and a half, he sees the Resource Manager, which puts online and other content libraries in one place, as something that could bring designers and students over to Vectorworks.

Peter Neufeld of Sydney's Limelight Lighting Design, a beta tester for the 2017 release, commended this feature: "The new Resource Selector in the tool bar for the door, window, walls, plant and many other tools is absolutely fantastic."
A feature that wowed crowd at the Design Summit was Web View and Virtual Reality. With it, a BIM model can be exported to the web instantly from Vectorworks and with one click of the link, somebody (client, consultant) can navigate about the spaces of the model on a laptop, a tablet, or even a smartphone with VR goggles. Current and potential users will no doubt find plenty to like with this feature, which is loaded with potential. Look for advances in the VR technology in the next phase of Vectorworks, including, as Sarkar told me, the incorporation of augmented reality.

C. Andrew Dunning of Landru Design, another beta tester, said, "I'm REALLY eager to put virtual reality in the hands of clients to enable them to experience design in a way not possible with static images."
For landscape architects, a definite highlight are the Irrigation Tools, which Bryan Goff, a director at Grey Leaf Design and beta tester, described as "the easiest, fastest, most accurate system I have worked with." Per the Vectorworks product literature, "The new irrigation tools streamline the site's irrigation planning process...allow[ing] designers to create zones of similar watering needs with the new Hydrozone tool and then use built-in worksheets to analyze for water efficiency, making satisfying a site's water budget allowance simple."
The English-language version of Vectorworks 2017 software is available to Vectorworks Service Select customers today by download. Shipping of the English-language version to all other customers begins next week. Ten additional language releases are planned for the worldwide rollout in the coming months. Visit the
Vectorworks 2017
website for more information on the above features and numerous other advancements – too many to describe here – that are part of today's release.

A FEW HIGHLIGHTS FROM THE 2017 RELEASE

PRODUCT-WIDE:
Resource Manager:
This flagship feature is a means of having eacy access to content libraries from many different sources, including online libraries, all in one place.
Renderworks for Everyone:
All Vectorworks software packages now include Renderworks with its impressive Cinema 4D render engine.


Project Sharing Enhancements:
Customer feedback led Vectorworks to incorporate cloud integration so users can save and share project files in Dropbox, OneDrive, Google Drive and Box accounts.
Vectorworks Graphic Module:
Introduced in 2013, the VGM has been reengineered to enable smoother navigation and drawing, even in highly complex scenes.
ARCHITECT:
Web View and Virtual Reality:
Architects can easily export designs so clients and collaborators can immerse themselves in a 3-D model on any device. (Also available in DESIGNER and LANDMARK)
Revit Import:
Vectorworks users can now import Revit files directly, maintaining manufacturer-specific objects and Revit families. (Also available in DESIGNER and LANDMARK)
LANDMARK:
Irrigation Tools:
Enables automated and manual placement methods of sprinkler heads and other systems, taking into account a site's physical features and its available resources.
Gerelateerde artikelen
Uitgelicht project
Andere artikelen in deze categorie