Artist Abstracts Domestic Space and Puts It In Tension in Kinetic Sculpture
WASHINGTON, DC - Hamiltonian Gallery presents Artist Heather Theresa Clark's Sides of a Line currently on view May 2018. Utilizing her experience as a planner, green developer, and ecologist, Heather Theresa Clark merges the natural, domestic, and the industrial in Sides of a Line. An outgrowth of her interest in how environmental crisis affects us personally and amplifies inequities, Clark's newest project takes its visual cues from the aesthetics of Western success as performed in the home. The work alludes to the paradox and anxiety of a privileged life in the age of climate change – as we pursue the American Dream through meticulous home-making and associated consumption, we make humanity less secure globally.

Using a palette of beeswax, military parachutes, and marble laminate, Clark abstracts domestic space and puts it in tension. In this kinetic sculpture, she forces two walls along a track in a slow, mechanized, repetitive collision. Running the length of the piece is a tightrope, which draws a tenuous, taught and piercing line through the installation, alluding to the absence of and threat to a body. Despite her critique of contemporary life, embedded within the installation are small clues of hope: references to nature, biophilia, and sensory experience, which provide alternative patterns for living and invite us to engage with our bodies.

Although Sides of a Line explores global issues, it is highly personal. As a mother of two young children, Clark contemplates the threat that climate change poses to our very notion of home and attempts to peel back the illusion that her own pursuit of a comfortable and safe home for her family is not tied to macro issues. As 2017 artist-in-residence at Woods Hole Research Center, a leading climate change think tank, Clark was confronted with data on the humanitarian crisis that is emerging in the wake of climate change due to storms, food insecurity, limited resources, and associated conflict. As described in a US Department of Defense 2015 congressional report "climate change is an urgent and growing threat to our national security, contributing to increased natural disasters, refugee flows, and conflicts over basic resources such as food and water."

ABOUT THE ARTIST

Heather Theresa Clark (b.1978, Boston, MA) utilizes art, architecture and public interventions to play on what she calls cultural neurosis: the human tendency to over-consume, over-build, over-groom, in lieu of direct physical exertion to ensure survival. She views this as a misdirected attempt to satisfy basic primal urges for shelter, food, and clothing in a society where actions are grossly amplified because one gallon of gasoline equals five hundred hours of human work output. Heather Theresa Clark approaches art making as a planner, green developer, and ecologist. She holds a Master of Science in Real Estate Development from the Massachusetts Institute of Technology, School of Architecture and Planning, and a Bachelor of Science from Cornell University, summa cum laude, in Environmental Science and Community Planning, a self-designed major. Heather is a Hamiltonian Fellow, the 2016 recipient of the Virginia Commission for the Arts Sculpture Fellowship Award, and the 2017 Artist-in-Residence at the Woods Hole Research Center, a leading global climate change think tank.


Photo © Anne Kim for Laura Metzler Photography.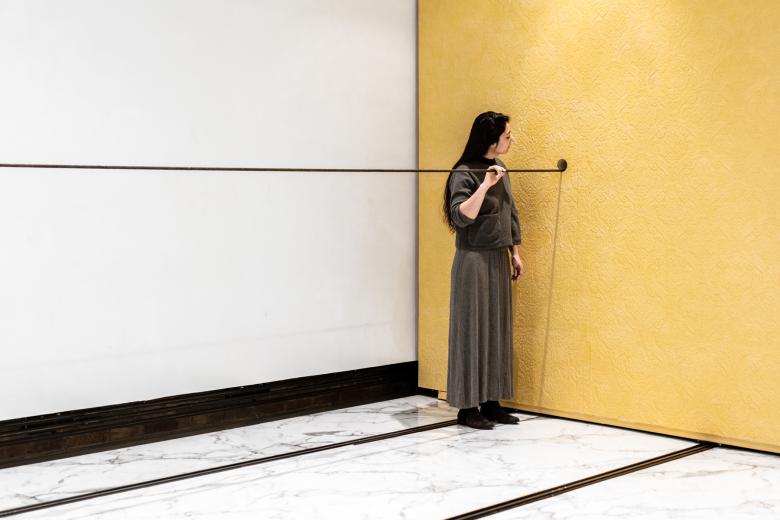 日時

2018.4.07 - 2018.5.12

場所

Hamiltonian Gallery
1353 U St NW
20009 Washington, DC, アメリカ

リンク
雑誌