Piran Days of Architecture 2018
36th international architectural conference Piran Days of Architecture

Architecture is culture.
Nowadays nothing is ultimately won. Everything needs to be constantly fought for. Good architecture doesn't come by itself although it is the most important part of social superstructure called culture. Architecture is not an economic activity pursuing the profit. It is more the enrichment of our society and brings sense to it. Good architecture doesn't bring survival but rather life itself in its most precious form. We are aware of the meaning of the nature and we protect it yet most of our life is spent in the cities, settlements and buildings created by human being. Therefore it is important to be inspired by man-made enviroment just as much as nature inspires us. To create ambience, atmosphere and views that enrich our lives. Good architecture can do all that.

Confirmed lecturers
Dekleva Gregorič arhitekti, Slovenia
Amir Vuk Zec, Bosnia and Herzegovina
Pedevilla architetti, Italy
Gernot Hertl, Austria

Piran Days of Architecture (PDA) is an international architectural conference with one of the oldest traditions in the world. Initiated by Slovene architect prof. Vojteh Ravnikar (1943–2010) it has taken place annually since 1983 at the end of November in the charming, medieval Slovene coastal town of Piran. The event is held in the beautiful surroundings of Tartini Theatre. Since 2008 it is run by younger generation of architects. The aim of the conference is to asses current trends in architecture and present the most progressive and innovative ideas of architectural and spatial production which by contemporary approach respect local context and support cultural divesity. Many world renowned architects have lectured at the conference: Friedrich Achleitner, Boris Podrecca, Heinz Tesar, Luigi Semerani, Gino Valle, Eduardo Souto de Moura, Alvaro Siza Vieira, Peter Zumthor, Enric Miralles, Sverre Fehn, Kenneth Frampton, David Chipperfield, Wang Shu among others. Several of them were latter recipients of prestigious international architectural awards such as Pritzker Prize, Mies van der Rohe Award, Venice Architectural Biennale Lion. PDA conference is traditionally accompanied by several architectural exhibitions. The most important is the international exhibition for the prestigious Piranesi Award.

Piran Days of Architecture discover and present architects with inovative architectural ideas, but at the same time they respect geographical and cultural context and try to preserve spatial and architectural identity and diversity.

International architectural Piranesi Award, conferred since 1989, is part of Piran Days of Architecture international conference. It awards best architectural realization from the last two years, built in a Central Europe region. The award is named after the 18th century Italian artist and architect Giovanni Battista Piranesi (1720–1778), whose family comes from Piran. Piranesi Awards exhibition presents recent works from Central European architects created during the last two years. Projects are selected by national selectors at the end of October. Each of eight countries of Middle Europe – Austria, Croatia, Czech Republic, Greece, Hungary, Italy, Slovakia and Slovenia – presents five projects.
Part of the Piranesi Award exhibition is the international student's Piranesi exhibition, presenting two projects from different Faculties of Architecture – Ljubljana, Maribor, Vienna, Graz, Spittal, Trieste, Pescara, Zagreb, Split, Budapest, Solun and Architectural Association School of Architecture, London, selected by student's selectors. The distinguished Piranesi Award, two Piranesi honorable mentions and one student's Piranesi Honorable mention are granted for the best achievements in architecture along with two Piranesi Mentions and a Student Piranesi Award. The Piranesi Award winners are selected and awarded by the international jury composed of participating lecturers of the PDA conference. First Piranesi Award was conferred to architect Bogdan Bogdanovic in 1989 for Dudik Memorial Park in Vukovar, Croatia. Different project with different scales and programs were awarded since with keeping the main focus on relation between context and concept, innovative ideas and high quality completion. Among famous architects, who won Piranesi awards, there are also some young representatives with very innovative buildings.

Saturday, 17 November 2018, at 10 am in Tartini theatre, Piran, Slovenia
Please note that number of seats in Tartini Theatre is limited. We suggest you to reserve your entrance to the conference by buying the entrance ticket in advance.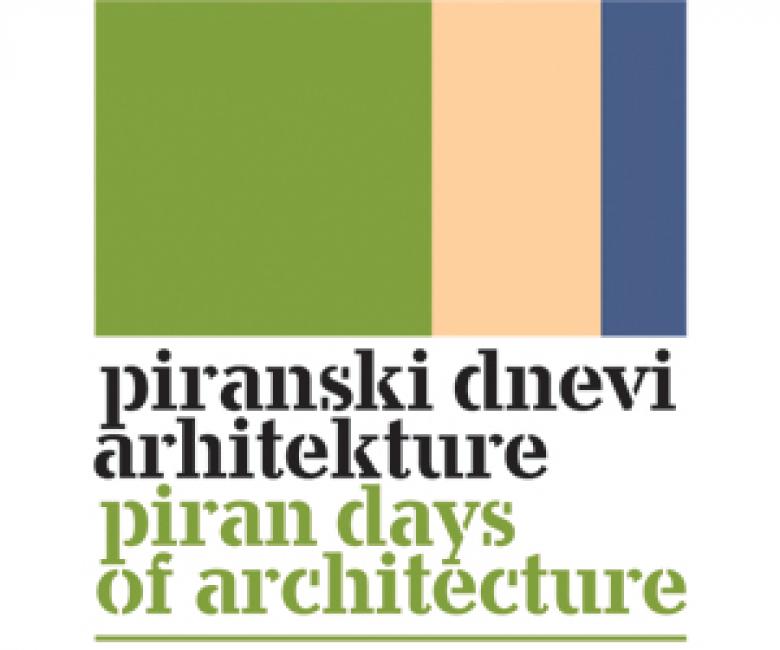 Quando

17 November 2018, 10:00 to 23:00

Dove

Tartini theatre

Piran, Slovenia

Organizzatore

Piran Days of Architecture

Links
Rivista