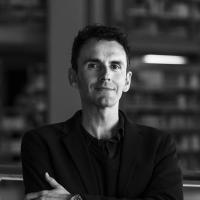 Heriberto Hernández Ochoa
Co-Director
Heriberto Hernández - UdG + Grenoble University FR
Born June 9th 1971. In 1993 he won a place to study his fifth B. Arch. year at L´Ecole Supérieur d´Architecture de Grenoble in Grenoble, France. He graduates with honors in 1997 at Universidad de Guadalajara. Honorable Mention in the Young Architects Competition «Public Space in Memory of Le Corbusier» 1995. He is accepted to attend the Master in Architecture and Urban Design program at Columbia University in 2000. Expeert guest critic in Architecture and Urbanism at ITESM Campus Guadalajara and ITESO from 1997 to date. Currently teaching Design Studio at ITESM Campus Guadalajara.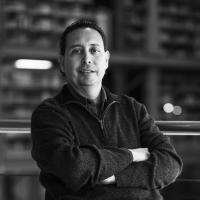 Raul Juarez Perezlete
Co-Director
Raúl Juárez - UAG + Columbia University NY
Born January 21st 1968. Graduates in 1991 from Universidad Autónoma de Guadalajara. In 1993 receives the MOB Scholarship from the American Chamber of Commerce to study abroad. In 1994 he is awarded the MSc in Advanced Architectural Design degree from Columbia University in the City on New York. He co-founded the School of Architecture at ITESM Campus Guadalajara in 1996 and continues teaching Architecture Studios within the School. He is a member of the Academia Nacional de Arquitectura since 2007.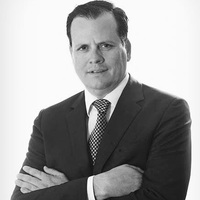 Carlos Alberto Villaseñor Núñez
Nace en Enero 07 1971 Se gradúa con honores en 1997 por la Universidad de Guadalajara – CUAAD y Obtiene el titulo de Arquitecto. Obtiene mención honorífica en el concurso para jóvenes arquitectos "Espacio público en memoria a Le Corbusier" 1995. En el año de 1993 representa a los jóvenes arquitectos de México en el Encuentro Latinoamericano de estudiantes de Arquitectura con sede en San Sebastián del comunidad de Táchira Venezuela imparte ponencia El Habitad y la des Humanización, Así mismo es nombrado por la Academia Nacional de Arquitectura en México para crear alianzas entre universidades en el año de 1994 asistió al mismo encuentro con sede en Guatemala, en el año de 2000 al 2001 realizo estudios de postgrado en Construction & Project Management por la Universidad Panamericana con sede en Guadalajara, en el año de 2010 estudio curso del PMP Project Management Profesional. IPADE D-2.