Tatiana Bilbao Estudio: Unraveling Modern Living
Mexico City-based architecture office Tatiana Bilbao Estudio creates an immersive installation that transforms a former domestic space to explore new forms of collectivity. The installation is activated by collaborative projects, on-site talks, and workshops throughout the run of the exhibition with Archeworks, Colectivo 1050º, Cultural ReProducers, Fieldwork Collaborative Projects, Stefan Gruber, Nance Klehm of Social Ecologies, Lurie Garden, MAS Context, Midewin National Tallgrass Prairie, Sweet Water Foundation, The Weaving Mill, and Anna Martine Whitehead, among others.

Tatiana Bilbao founded her Mexico City-based eponymous architecture studio in 2004. Her work analyzes site specificity and creates built environments through multidisciplinary and cross-cultural perspectives. She has taught as a visiting professor at the Yale School of Architecture, Harvard Graduate School of Design and Columbia University Graduate School of Architecture, Planning and Preservation. Bilbao's work has been published in Architecture + Urbanism, GA Houses, Domus, and The New York Times, among other outlets.

Tatiana Bilbao Estudio creates work internationally at various scales, translating vernacular social codes into architecture, to develop affordable and sustainable architectural practices. Highlighted projects in Mexico include: the Culiacán Botanical Garden; the Pilgrim Route, Jalisco; and the Biotechnological Center, Sinaloa. In 2015 the studio built the Sustainable House, a social housing prototype displayed at the Chicago Architectural Biennial. The work has been recognized widely with awards such as the Berlin Art Prize and the Global Award for Sustainable Architecture.

This exhibition is presented in partnership with the 2019 Chicago Architecture Biennial.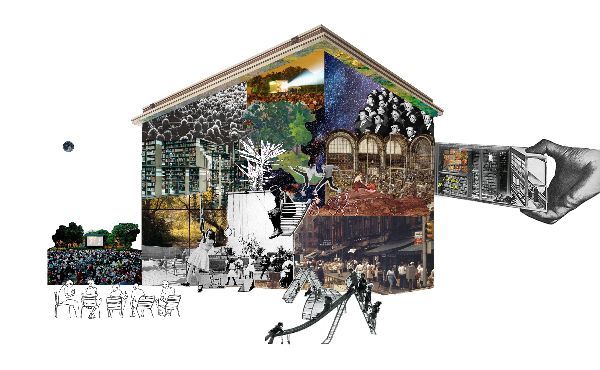 Cuando

16 de septiembre, 2019 hasta el 11 de enero, 2020

Donde

Graham Foundation
Madlener House, 4 West Burton Place
60610 Chicago, IL, USA

Organizador

Graham Foundation

Enlace
Magazine