Zaha Hadid Architects to Design Jinghe New City Culture & Art Centre
21. junio 2022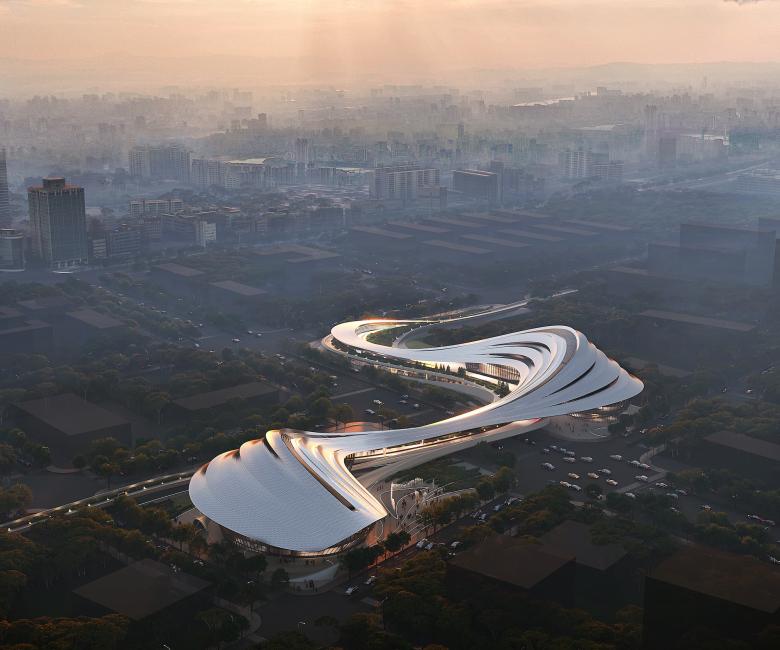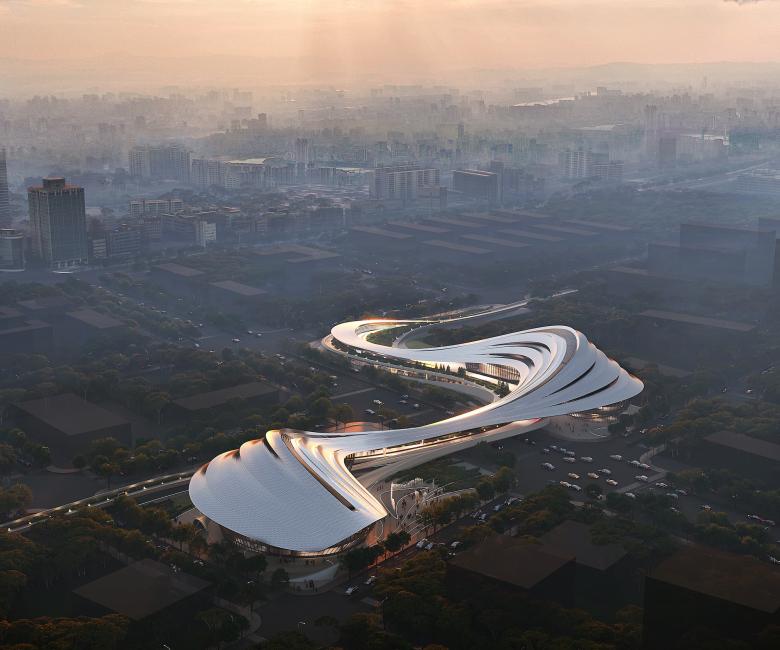 Zaha Hadid Architects, Jinghe New City Culture & Art Centre (Visualization: ATCHAIN)
Zaha Hadid Architects (ZHA) announced that the firm was victorious in the competition to design the Jinghe New City Culture & Art Centre in China's Shaanxi province.
Designed under ZHA principal Patrik Schumacher, the form of the building is described by the studio as "echoing the meandering valleys carved by the Jinghe River through the mountains and landscapes of Shaanxi province." Jinghe New City is a science and technology hub north of Xi'an; this new project will be located within the city's Jinghe Bay Academician Science & Technology Innovation district. With the city's focus on artificial intelligence, aerospace, and other developing industries, the design appears ready to give the district a futuristic and iconic symbol.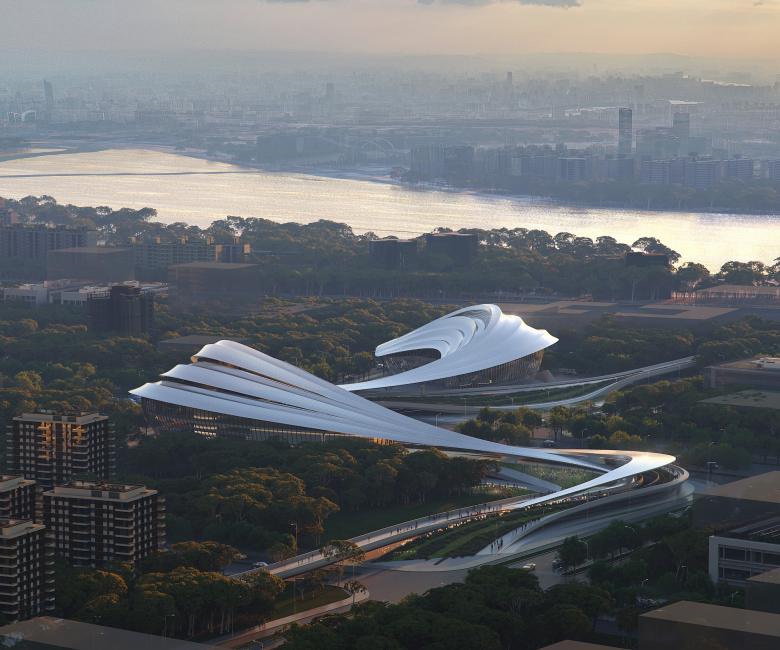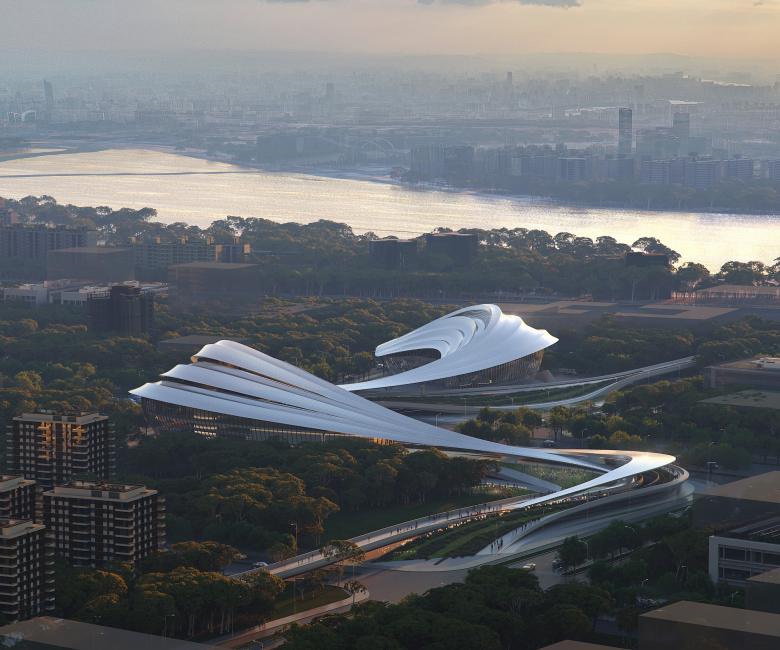 Zaha Hadid Architects, Jinghe New City Culture & Art Centre (Visualization: ATCHAIN)
The design of the Centre is basically two buildings on two blocks connected by sinewy walkways and rooftops. To the north is a new new multimedia library across five floors and on the south is a five-story building with a 450-seat performing arts theatre, multifunction halls, studios, and exhibition galleries. Elevated paths connect the Centre's two components by bridging across the eight-lane Jinghe Avenue.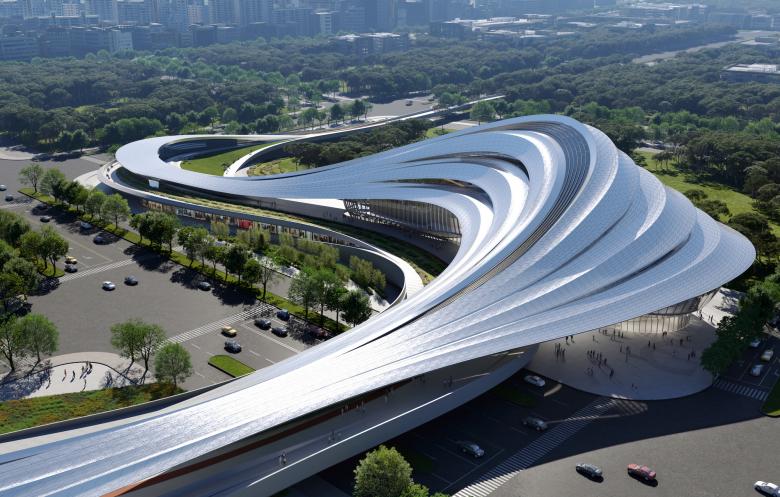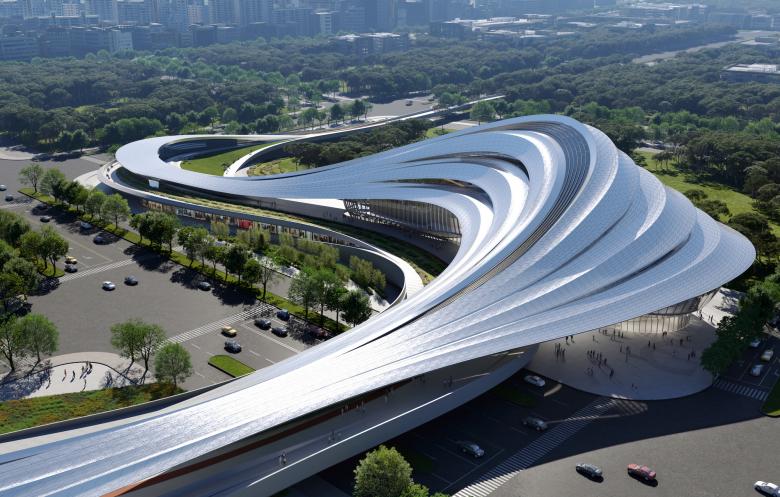 Zaha Hadid Architects, Jinghe New City Culture & Art Centre (Visualization: ATCHAIN)
The "series of flowing volumes, layers and surfaces," as described by ZHA, will connect the Centre to the city's surrounding residential and commercial districts, as well as to the parks and river south of the site. A planned metro station will be integrated into the project, giving transit riders direct access to the Centre. No indication of construction start and expected completion date were included in ZHA's announcement of their competition win.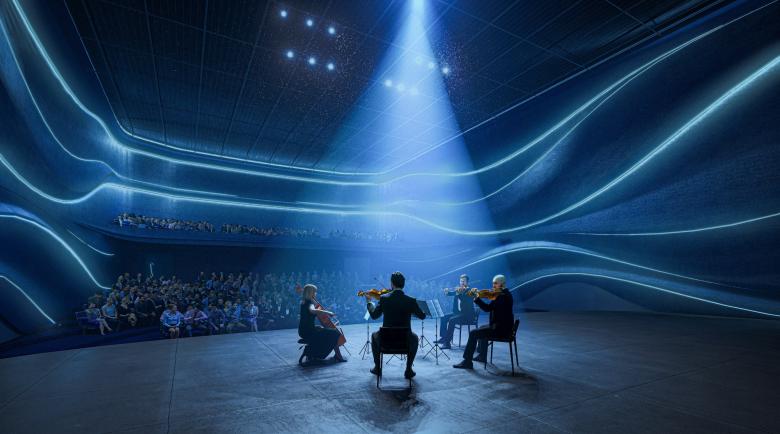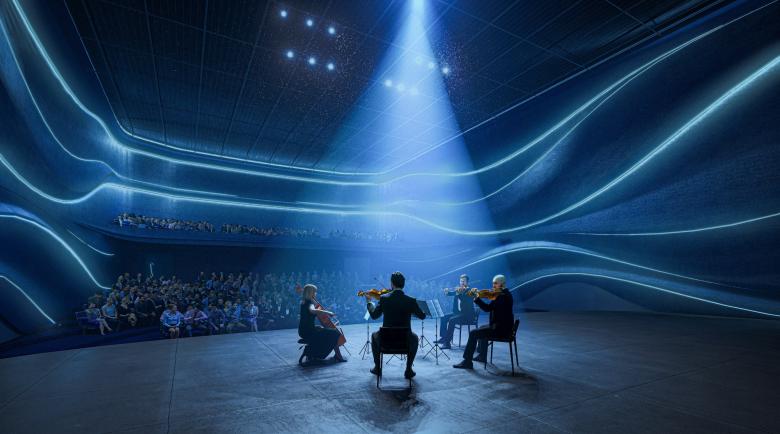 Zaha Hadid Architects, Jinghe New City Culture & Art Centre (Visualization: ATCHAIN)
Otros artículos de esta categoría