A jewel on Lake Zurich
Wollerau, Switzerland
Where the living room extends to the jetty.
Video © HIRT moving architecture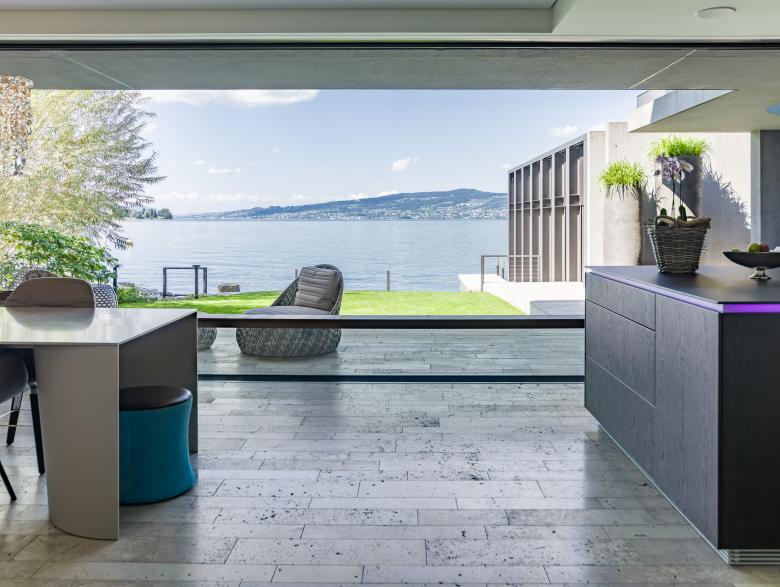 It is a special gift to live at and with Lake Zurich. Dining room, kitchen, terrace, and jetty form a unified whole.
Photo © Apix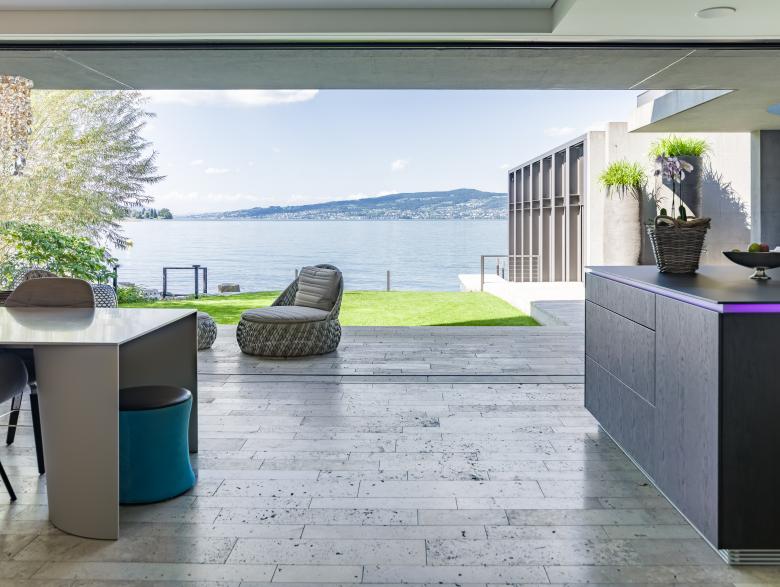 When the retractable front is lowered in nice weather, the lake becomes part of the house, and family life moves outside almost automatically.
Photo © Apix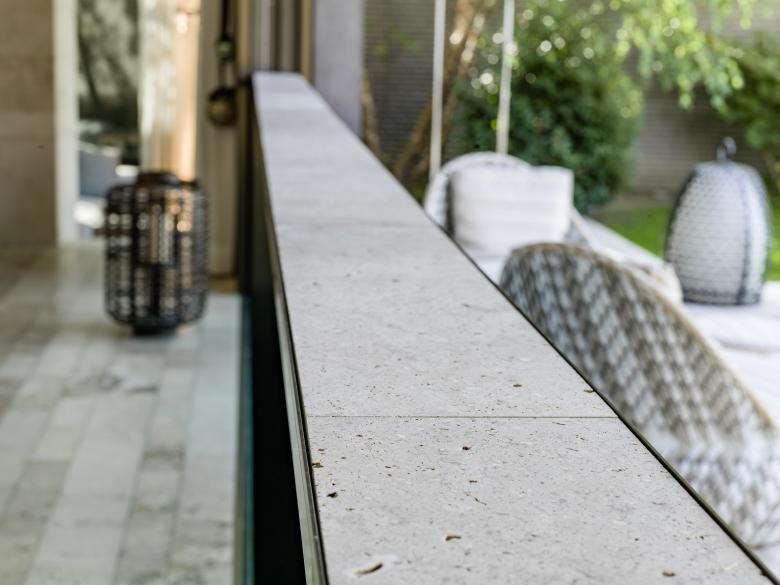 The Gauingen travertine is what connects the dining room and the outdoor area. Naturally, it also forms the edge of the retractable front so that the transition is seamless.
Photo © Apix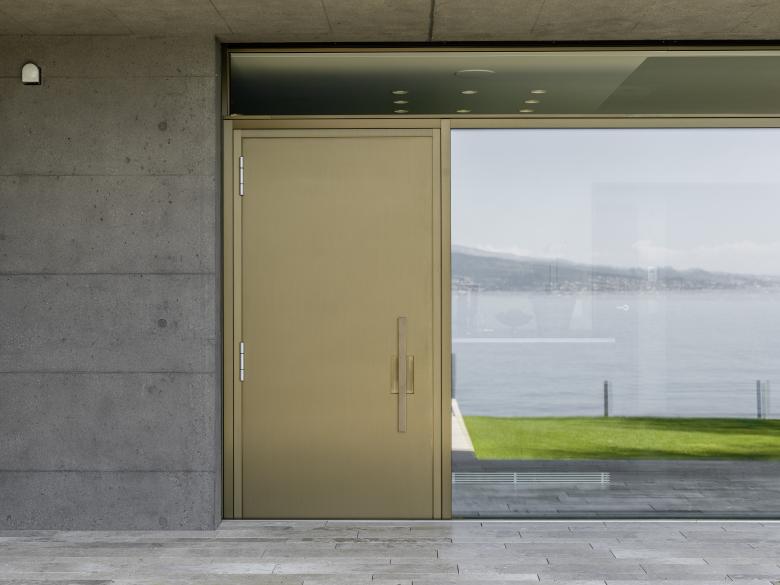 Normal doors can also be integrated into HIRT kinetics® retractable fronts. This way, unhindered access to the terrace and jetty is ensured even when the front is closed.
Photo © Apix
Manufacturers
Location

Wollerau, Switzerland

Year

2014
With this villa in Wollerau on Lake Zurich (canton Schwyz), there were a number of challenges to be overcome in terms of size and location during both the planning and execution stages. But architects Alois Diethelm and Daniel Spillmann solved the task brilliantly and created something unique. They designed a modern single-family home with direct access to the lake and a special sophistication.
The villa consists of four floors, each forming a pair of functional units. The ground floor is home to the living room, kitchen, and dining area. From here, you have level access to the small garden and the lake. There, the jetty and boathouse which belong to the house are located. The flooring made of Gauingen travertine defines the living area – and naturally continues outside, where it leads the residents and their guests across the outdoor terrace and directly onto the jetty.
Large panoramic windows provide plenty of daylight and offer a special twist: Here, the architectural office makes use of HIRT kinetics® retractable fronts. These lower at the press of a button when the weather is nice, thus letting the living area extend all the way to the shore and allowing the magic of the place to flow into the house.
HIRT moving architecture® wants to bring nature back into modern life and to let you experience it with all your senses. With HIRT kinetics® retractable fronts, what used to be static now becomes dynamic. Whether it's a window, a gate, or a wall: Fixed elements no longer block the way – or ideas. Instead, they stand on a finely balanced structure, rising and lowering according to your wishes. Anyone who has seen this ballet-like elegance with their own eyes and experienced its effect first-hand will never want to be without it again.
Related Projects
Magazine