Serge Ferrari + (se)arch
Lightweight printed facades offer the opportunity for artistic expression while also enabling easy and inexpensive change in the future. For a daycare center in a new urban district under development on an old airfield in southern Germany, (se)arch Freie Architekten employed SergeFerrari's Stamisol FT 381 composite membrane to great effect. Like a flower in the field, the wrapper on the cubic building is a fitting backdrop to the playground.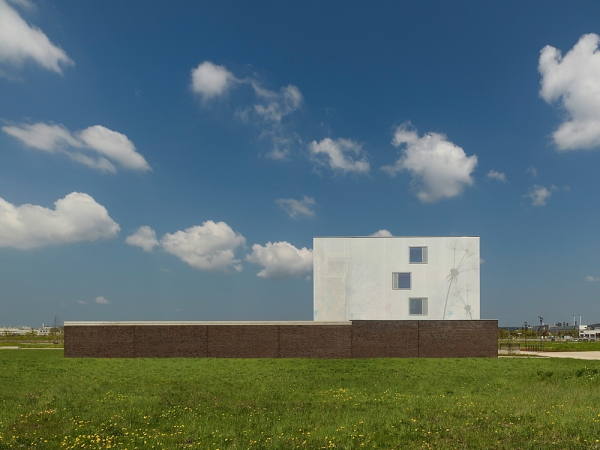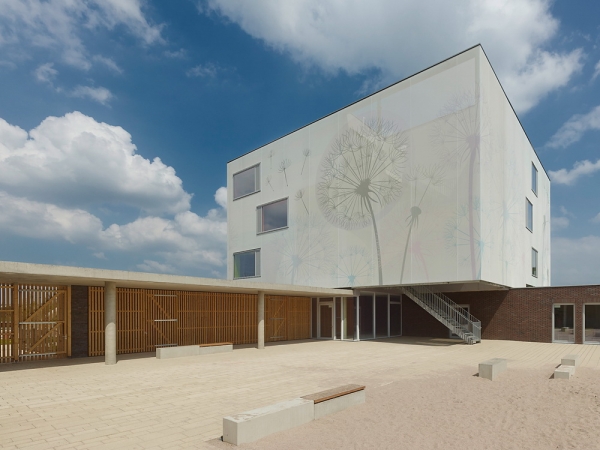 To work with the rooms inside the building, (se)arch specified a membrane with an opening coefficient of 28%, meaning that the facade cuts down on direct sunlight while allowing for views to the outside. The tensioned facade is cut around some of the windows (visible in the video at bottom), but it covers sections that were carved from the cube, such as the stair providing access to the playground. SergeFerrari's product maintains the cube structure of the building while creating some interesting veiled views through the printed surfaces, as seen below.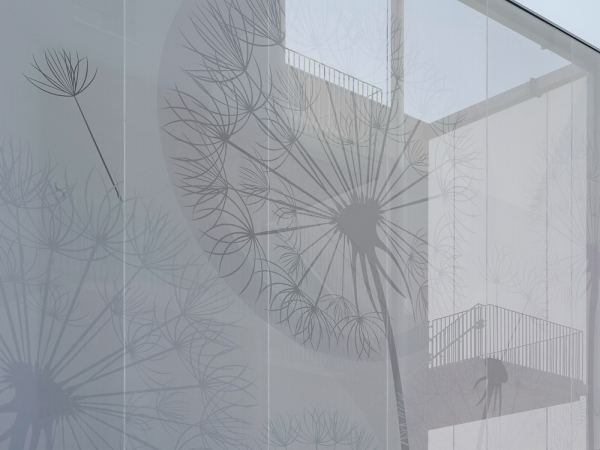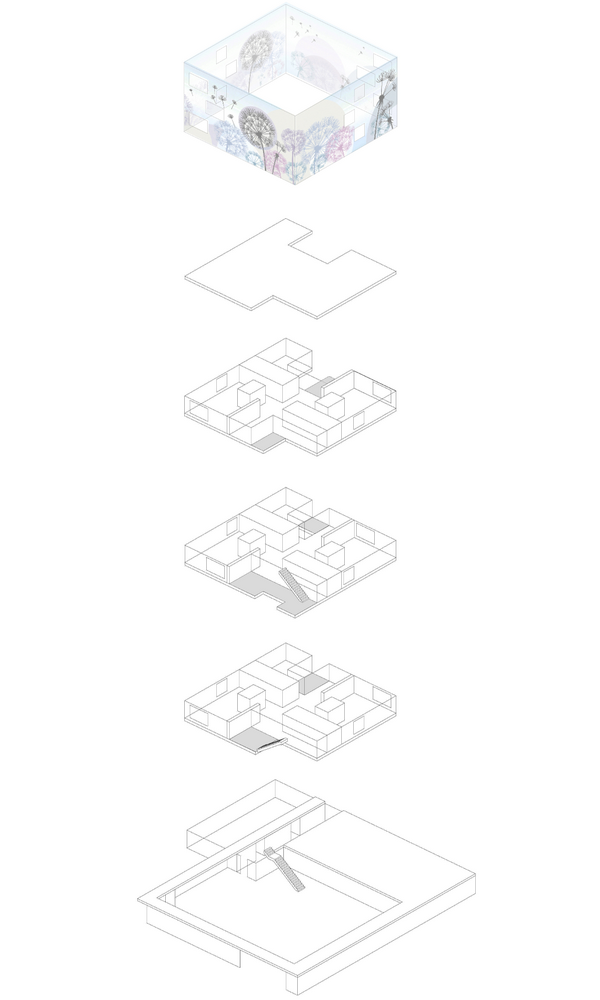 Stamisol FT 381 comes with a 10-year warranty, and SergeFerrari contends that in that time the material "is in fact never marred by ugly folds or bulges and, long-term, it will never be necessary to re-tension the membrane against its frame." If after ten years, the school wishes to remove the facade and put up a new one with a completely different graphic, the membrane can be fully recycled by SergeFerrari through its exclusive Texyloop® technology.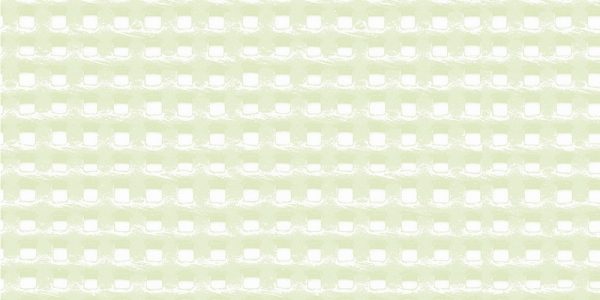 Author

John Hill, Thomas Geuder

Published on

May 5, 2014
---