Leeuwendalersweg 623–667, 3 Scenes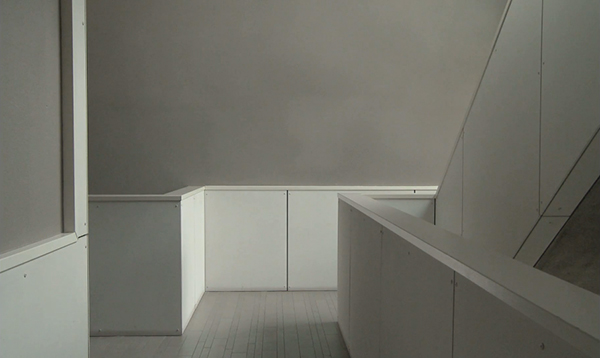 Issue 91 of
OASE
(an independent, peer-reviewed journal on architecture published by nai010 publishers for the OASE Foundation) is devoted to the theme "building atmosphere." The term "atmosphere" is increasingly applied to architecture these days, but most often it brings to mind the tactile buildings and spaces of Peter Zumthor or the ides of Juhani Pallasmaa. These two figures anchor
OASE #91
, but the publication also includes
a contribution from
filmmaker Nanouk Leopold and visual artist Daan Emmen
on a social housing project in Amsterdam by korth tielens architecten. In their film Leopold & Emmen explore the atmosphere of a stair/vestibule in the building the architects call
Kolenkit
.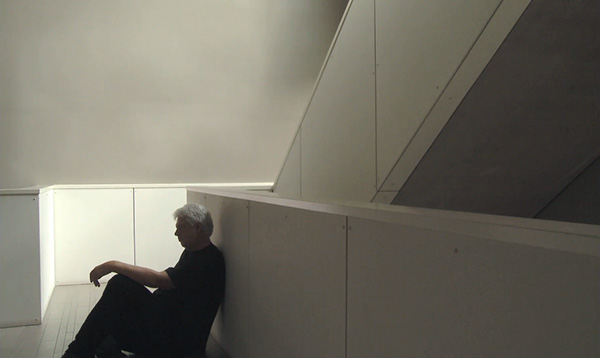 Leopold & Emmen's film – much of it shown in multiple small frames, as in the screenshot below – is as much about what we
don't see
as it what we
do see
. We watch, slowly and patiently, the two characters stand, sit, look, and think, with the occasional empty stair hall or another figure moving in front of the camera. But what are they looking at? Where is the source of light for the space? Hans Teerds discusses the building and this vestibule space in an essay in OASE #91:
Staggered windows, small and very large, bring light deep into the space, letting it fall through [the voids] onto the tile floor. It skims over the dark walls, lights up the corners. There is nothing to be heard, apart from our voices and footsteps. Even the lift is silent.
Such is the atmosphere of a space that can be so removed from those of Zumthor that it would seem to be missing such a quality. But atmosphere is dependent upon our occupation of space, on the interaction between our surroundings and ourselves. Leopold & Emmet attempt to convey the atmosphere of
Kolenkit
by inserting themselves into the vestibule and filming the results.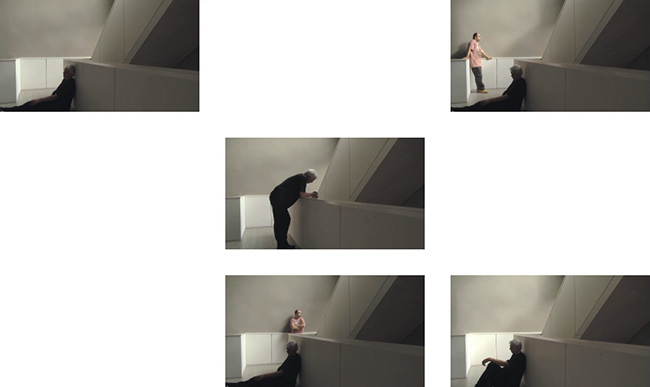 Author

John Hill

Published on

Jan 20, 2014
---