DigitalBAU 2022 - 15.-17. February - Cologne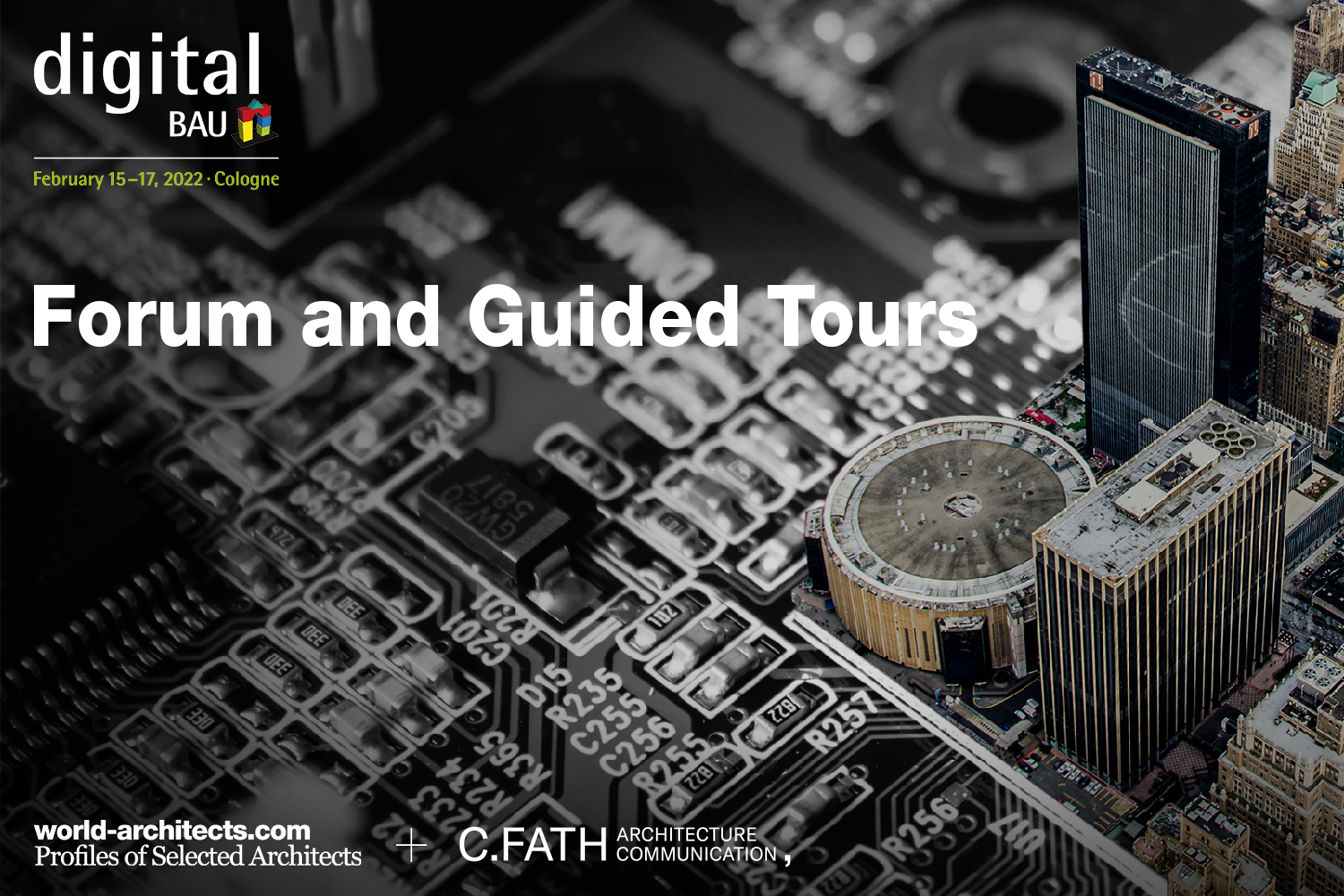 digitalBAU from 15. - 17. February 2022 at Koelnmesse – digitalBau is an important trade fair for digitization in the construction industry. It is dedicated to new applications and technologies that changes the processes of planning, realization and operation. In the course of the fair, World-Architects, in cooperation with C.FATH architecture communication, are creating a three-day forum with 18 international speakers from different professions. Keynote speeches will be given on topics from urban development, robotics and artificial intelligence (AI) as well as research and science. In addition, World-Architects organizes guided tours with experts who have extensive knowledge on various aspects of digitization.
15.-17. February 2022 – Forum
15. February: Society + City

Buildings, places and urban quarters need an identity, a tangible story, a narrative. More than ever, project developers and planners are exchanging ideas about the future of the city: Revitalisation of brownfield sites, transformation of existing buildings and reuse strategies require tools that translate the analogue with digital instruments. From big data to multidisciplinary analyses of places and urban space to urban consulting: Best practice for decision-makers and for strategic urban development.
16. February: Artificial Intelligence (AI) + Production

Today, society, science and industry cannot be imagined without artificial intelligence, machine learning and robotics. Concrete applications can be found in almost every area of public life: public safety, traffic, transport and logistics to manufacturing, maintenance, service and support. Recent developments in the AI industry for architectural applications will be presented: Innovative fabrication enabling architecture by coupling digital technologies with the physical building process.
17. February: Research + Practice

At the universities, the effects of digital change are researched and simulated and the impact on social and societal contexts as well as on architectural and planning contexts is examined. The development of tools and the collection of mass data for sound analysis and simulation are also research and development topics at universities. A link between science and practice and an interdisciplinary exchange are the focus of this thematic block: disciplines from architecture, structural design, materials science, computer science, control engineering and robotics will have their say to explain building of tomorrow.
Guided Tours 15.-17. February 2022
We are currently working on the program for the Guided Tours and it will be available shortly. Please find an insight to the digitalBAU 2020 in the following video and to the guided tours here: Impressions digitalBAU 2020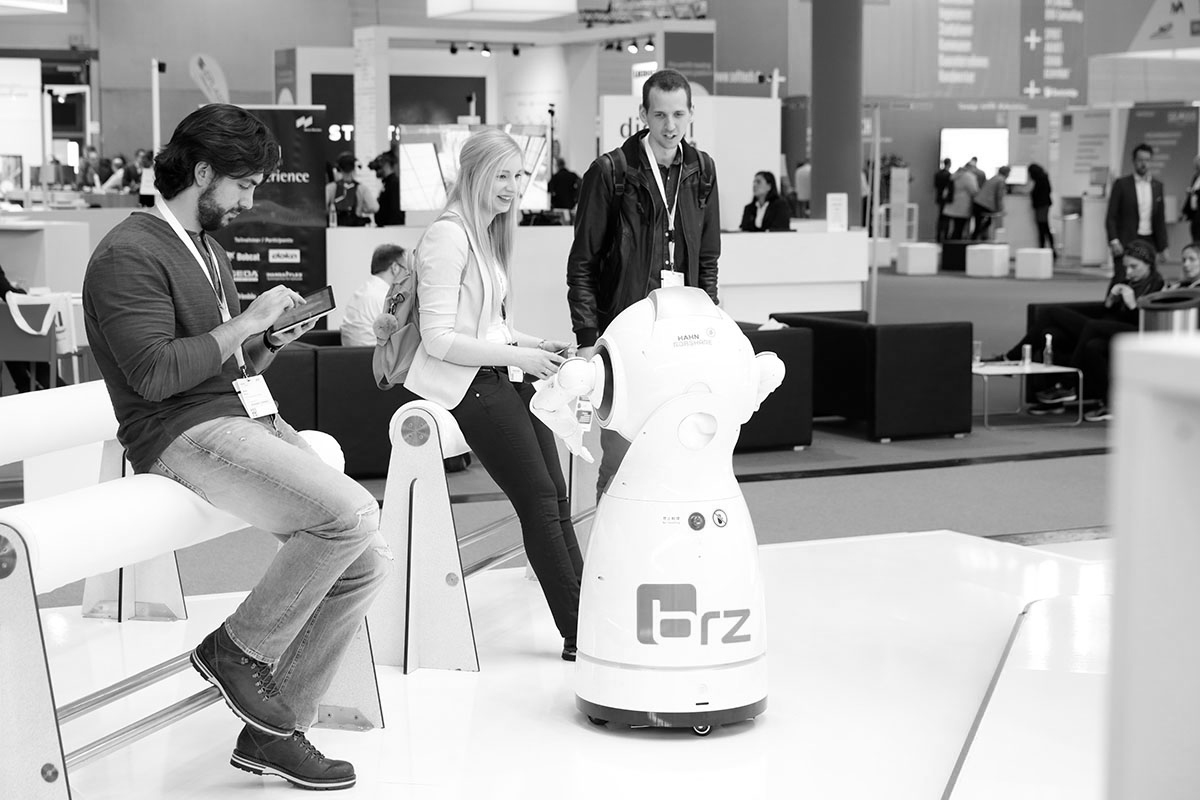 ---
Koelnmesse GmbH
Messeplatz 1
DE-50679 Köln