WHAT IF…?! – We talk about tomorrow?
Die Premiere der Online-Konferenz der Architekt:innen und Stadtplaner:innen im Praktikum "WHAT IF…?!" bietet eine neue Plattform der AKBW für interdisziplinäre und interkulturelle Beiträge junger Planer:innen und Architekt:innen. Nationale und Internationale Referent:innen setzen wichtige Impulse zu den Themen

Living | Society, (Sub)urbanisation, Mobility,
Working | Diversity, Methods and Processes, Education and Profession,
Building | Design, Materials, Processes.

Die Online-Konferenz wird von einem jungen, dynamischen und interdisziplinärem Team live aus dem Haus der Architekten moderiert. Interaktiv wird es für alle Teilnehmer:innen neben einem ganztägigen Chat in den Pausen auch mehrere zeitgleich moderierte Breakout-Sessions zum Netzwerken und gemeinsamen Austausch geben.

Die Online-Konferenz richtet sich bundesweit an junge Architekt:innen, Stadtplaner:innen, Hochschulabsolvent:innen und alle Interessierten.

Die Zugangsdaten zur Online-Konferenz werden 2 Tage vor der Veranstaltung an die hinterlegte E-Mail-Adresse gesandt. Ihr könnt die Tagung über euren Internet-Browser verfolgen. Bitte achtet darauf, dass ihr die aktuelle Version des Browsers verwendet. Ergänzend steht euch bei der Veranstaltung eine moderierende Ansprechperson zur Verfügung. Neben der Moderation des Teilnehmer-Chats beantwortet diese auch technische und organisatorische Fragen.

Meldet euch bis zum 18.06.2021 an und seid bei der Premiere der Online-Konferenz AIP/SIP dabei!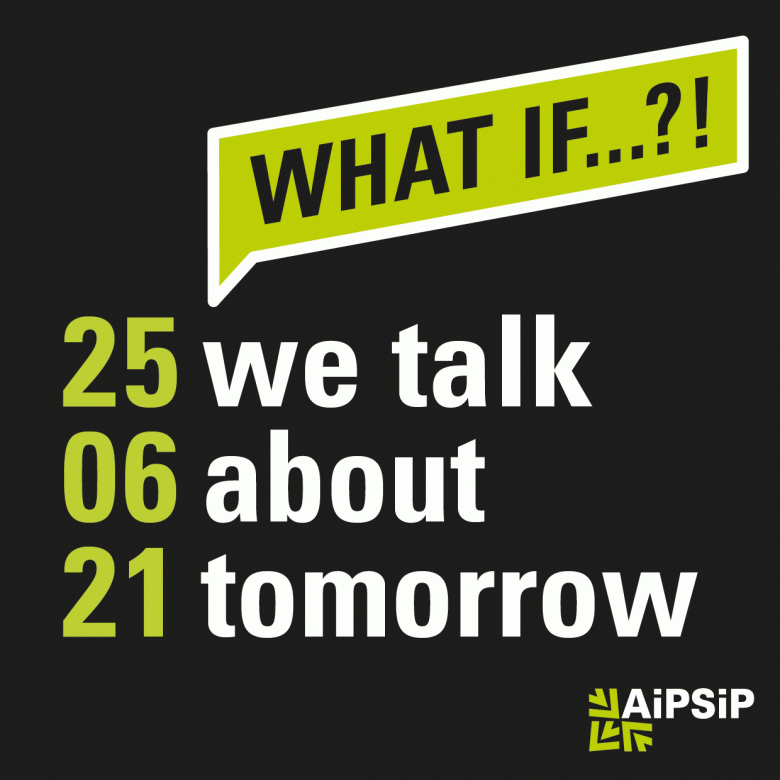 © Institut Fortbildung Bau Architektenkammer Baden-Württemberg
When

25 June 2021, 09:30 to 18:00

Where

Online Event

Organizer

Institut Fortbildung Bau Architektenkammer Baden-Württemberg

Link
Magazine