Tracing / Traces: Architecture and the Archive 2019
On Saturday, November 9, 2019, MAS Context is organizing the third edition of our Tracing / Traces event when readers will have the chance to get a behind-the-scenes look at selected items from the Ryerson & Burnham Archives located at the Art Institute of Chicago.
Five architects/offices will select items of the collection and discuss them in relationship to their practice, the discipline, and/or society. Nathaniel Parks, Tigerman McCurry Art and Architecture Archivist of the Ryerson & Burnham Libraries, will share the history of the same items.
This year's participants include:
Kelly Bair – BairBalliet
Gia Biagi – Studio Gang
Judith De Jong – De Jong Urban Projects
Joshua G. Stein – Radical Craft
Dan Wheeler – Wheeler Kearns Architects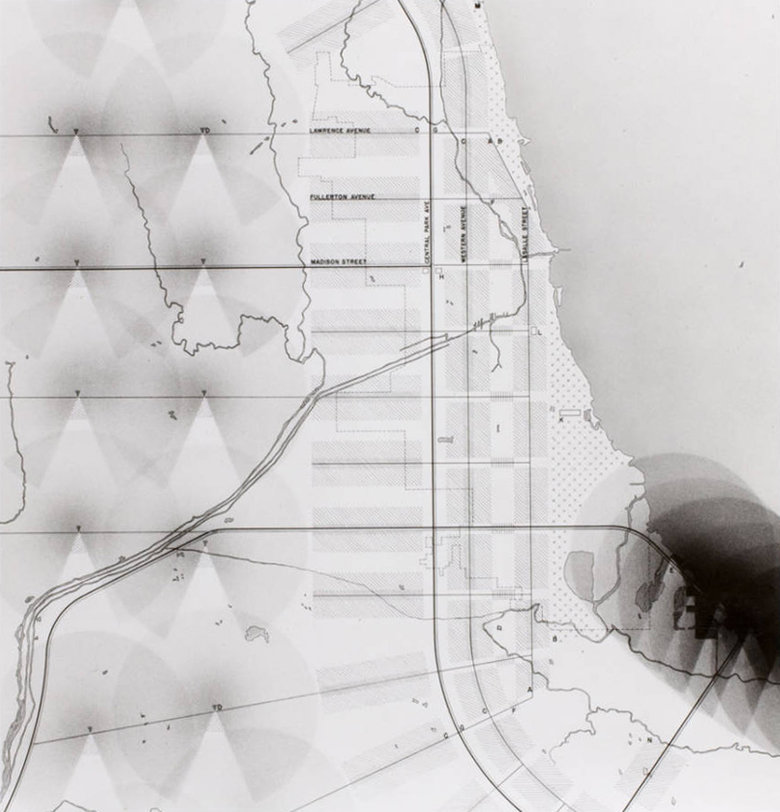 Plan of Chicago, with rectangular communities, Ludwig Karl Hilberseimer, c. 1955 © Ryerson and Burnham Archives, The Art Institute of Chicago
When

9 November 2019, 11:00

Where

The Art Institute of Chicago
111 South Michigan Avenue
60603 Chicago, IL, USA

Organizer

MAS Context

Link
Magazine