SO-IL Currents
Founded in New York in 2008, SO – IL is an architectural studio led by Florian Idenburg and Jing Liu that not only produces permanent buildings but also thinks about architecture in relation to time and duration. How long does something need to exist in the world for it to become architecture?
For SO – IL, temporary architectures — installations, pavilions, performances — allow practice to enter into dialogue with contemporary conditions, while the outcomes of their experimentations inform the studio's more permanent work. This exhibition has been specially produced to accompany the major architectural intervention, Beeline, the studio's largest ephemeral work to date and their first in Europe, and which will occupy the entirety of maat's building for over six months. Currents is a timely reflection on discreet but poignant gestures that interrogate the very nature of architecture as a cultural practice, both as agency and artefact.
Twelve of the temporary projects the studio has formulated over the past decade are organised in six thematic pairs, or "currents", bringing subjects the studio explores in its work to the fore. The exhibition is installed along the elliptical ramp at the heart of the museum, where 1:1 mock-ups, ephemera, models, books, the architects' own voices and writings, critical texts penned by New York-based curator Beatrice Galilee and video contributions of past commissioners allow us "to meet the dynamic forces and soft transitions that ebb and flow in the life of one of the most exciting international architecture studios today".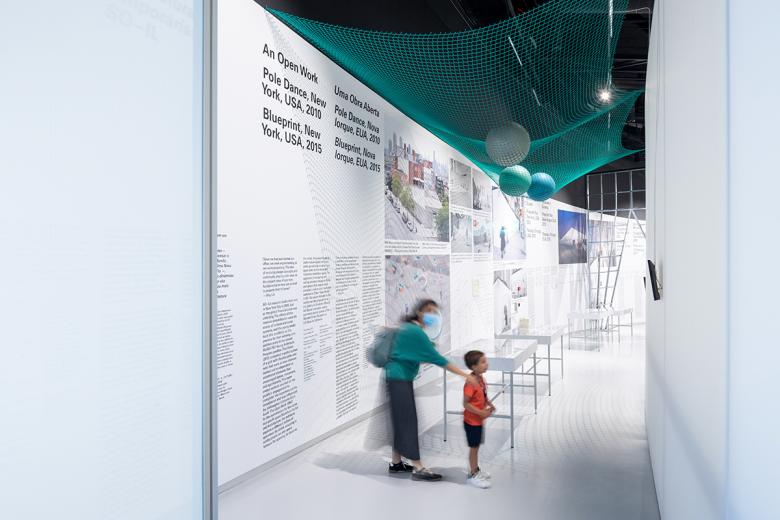 Photo: Iwan Baan
When

10 June 2020 to 4 February 2021

Where

MAAT, Museum of Art, Architecture and Technology
Av. Brasília, Central Tejo
1300-598 Lisboa, Portugal

Organizer

MAAT

Link
Magazine