Shaping the City: A Forum for Sustainable Cities and Communities
Shaping the City: A Forum for Sustainable Cities and Communities is a forum organized by the European Cultural Centre in context of the ECC Venice Architecture Biennial 2021 titled Time, Space, Existence.
Following the success of the first edition of the Shaping the City in Venice in 2018, the Second Edition is scheduled to take place on 15 and 16 of October 2021 in the iconic Palazzo Michiel in Venice, Italy.
Shaping the City tackles contemporary urbanization and key issues in the city, presented and debated through the perspectives of a group of academics, urban planners and designers, architects, policy makers, and scholars.
Through diverse presentations and panel discussions, the forum confronts the fundamental topics shaping the cities in the world. The conversations are structured in a way to portray an array of international perspectives about urbanism and architecture. The dialogues and exchanges are tailored around four main subthemes:
Architecture for the People
Re-imagining the City
Architecture Technology and Construction
Climate Change adaptation and Resilient Cities.
The evolving discussions over two days recognize the significant role urban planning and design plays in molding the interaction of people with their cities and their wellbeing. The forum sets forward new thoughts around the rights to the city, through a spatial, pragmatic, yet inclusive and sustainable approach. Shaping the City 2021 looks to tackle these themes in dialogue with Venice: The historic city with its lagoon presents an emblematic lieu to experience the rising global issues of climate change, resiliency, urban space and people's movements.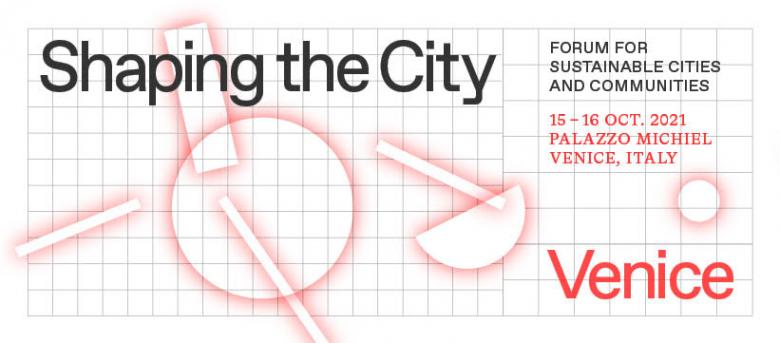 When

15 October to 16 October 2021

Where

Palazzo Michiel
Strada nuova, 4391 campo santi apostoli
Venice, Italy

Organizer

European Cultural Centre

Link
Magazine