Scenic Architecture Office, Shanghai: Translated Traditions
Whether a rowing club, kindergarten, art gallery or cultural centre - for almost 20 years, the team of Scenic Architecture Office around founder Zhu Xiaofeng has been planning and realising high-quality cultural buildings with generous public spaces in the form of inner courtyards or vertically layered platforms. In doing so, they combine expressive roof shapes and innovative constructions to create versatile spatial concepts with staggered open levels that create airy as well as shaded places of encounter, even in a subtropical summer climate. This approach unites the nine programmatically very divergent projects in the exhibition. Located in the Shanghai metropolitan area, they create spatial and functional references to the direct surroundings and have thus been able to establish themselves as anchors in their respective neighbourhoods. For the first time in Europe, the Aedes Architecture Forum will provide a comprehensive insight into the way of thinking of Zhu Xiaofeng and Scenic Architecture Office, a conceptual approach that can also be transferred to other regions. Zhu Xiaofeng was already involved in the very successful Aedes exhibition Zài Xīng Tǔ Mù—Fifteen Chinese Architects in 2016.
The exhibition Translated Traditions – Public Courtyards and Urban Platforms shows buildings that have been created in recent years in the Jiangnan region around the city of Shanghai. This metropolitan area is bordered by the Yangtze River in the north, extends to Nanjing in the west, and is characterised by a humid subtropical summer and a cool winter. Scenic Architecture Office specifically considers these climatic conditions, which change greatly throughout the year, by arranging rooms around courtyards or by placing closed rooms above open but covered platforms. This creates lounges and transit spaces that are protected from sun, rain and wind. These aspects of climate-oriented design have been abstracted from traditional models and technically adapted down to the last detail to meet today's requirements and expectations, even on a larger scale.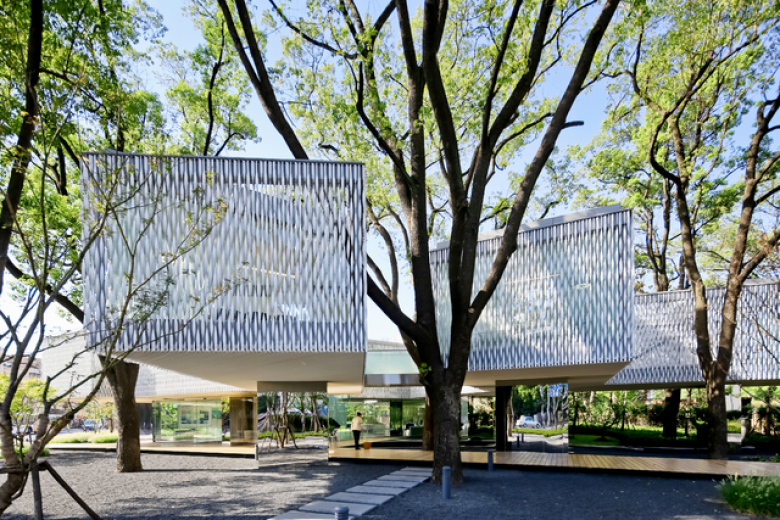 Shanghai Google Creators' Society Center © Su Shengliang
When

10 December 2022, 12:00 to 25 January 2023

Where

Architekturforum Aedes
Christinenstr. 18–19
10119 Berlin, Germany

Organizer

Aedes Architecture Forum

Link
Magazine