Revisited: Habitat 67
The architectural photographer, James Brittain, presents a series of large scale colour photographs documenting Montreal's Habitat 67, the residential complex designed by the Israeli-Canadian architect Moshe Safdie as the Canadian Pavilion for the World Exposition of 1967. Accompanying these contemporary images are photographs of archival material from the Canadian Centre for Architecture and Canadian Architecture Collection at McGill University depicting the original ambitions for Habitat 67.

The contrast between the current, layered and patinated character of this extraordinary building and the projective, idealised drawings for its inception, prompts questions about the representation of architecture and its inhabitation, the capacity architectural form has for embracing change and the way in which buildings, and photographs of buildings, can articulate the passage of time, or attest to enduring and monumental qualities.

James Brittain:
"Photography has always been central to our understanding of and engagement with modern architecture. Is it still possible to photograph the places where we live and work, the spaces around us, thoughtfully and usefully? And if so, how do we do that?

"I've been thinking about layers and traces of life left on architecture over time. I've also been considering the way Habitat 67 itself has aged, how it's used and inhabited, and how both public and private space at the complex has been adapted by the residents.

"The photographs are also a response to the daily dose of digital imagery of architecture on social media and the web. Mainstream photography of architecture has largely withdrawn from communicating the experience of buildings and spaces, and specific moments spent in places. The line between digital render and photograph has also become increasingly blurred. In the pursuit of standing out in the visual noise, much contemporary imagery of architecture has reduced itself to the ordinary – clean, similar and mundane."

The exhibition will be on display at Jonathan Tuckey Design, 58 Milson Road at the following times:
Saturday 3rd and Sunday 4th February - 10am to 6pm
Saturday 10th and Sunday 11th February - 10am to 6pm

James will be introducing the exhibition, and talking about his ongoing research with the architectural curator Vanessa Norwood, at a talk on Tuesday 6th February.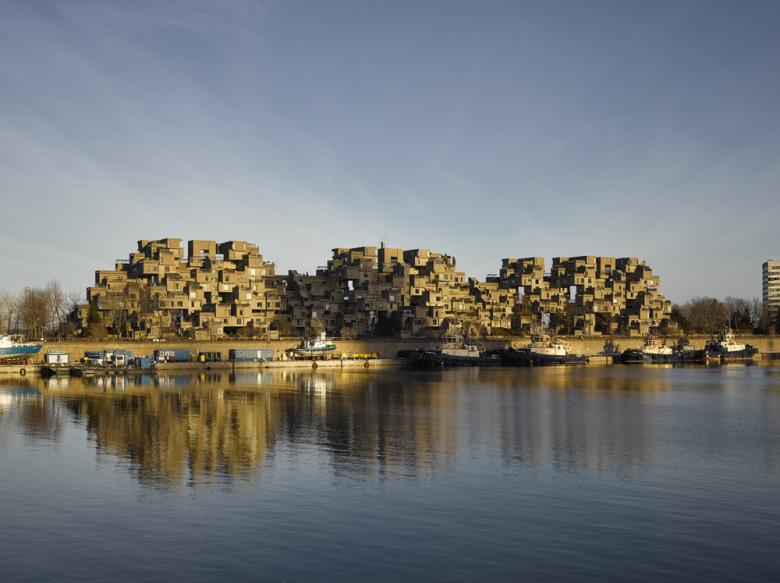 When

3 February to 11 February 2018

Where

Jonathan Tuckey Design
58 Milson Road
London, Great Britain

Organizer

Building on the Built

Links
Magazine