Resident Alien: Austrian Architects in America
Opening Reception and Panel Talks: Tuesday, September 24, 2019 | 6 p.m. – 8 p.m.
The Austrian Cultural Forum New York is pleased to present Resident Alien, curated by Stephen Phillips and Axel Schmitzberger, an exhibition that explores the cultural contributions of modern to contemporary migrant Austrian-American architects in the midst of their design careers. Framed into distinct form-referencing categories from Cloud Structures, Aggregate Self-assemblies, Media Atmospheres, Primitive Domains, to Urban Terrestrials, the exhibition investigates the concept of bicultural heritage constructed in spaces of the in-between alongside other formal, technological, atmospheric, and psychoanalytic architectural dialogues. On view from September 25, 2019 through February 18, 2020, Resident Alien highlights the significant impact of Austrian architects on modern, postmodern, deconstructivist, digital, and post-digital design culture over the past century.
Featured architects and designers include: Raimund Abraham, Herwig Baumgartner, Ella Briggs, Elizabeth Scheu-Close, Matias Del Campo, Paul Frankl, Victor Gruen, Erwin Hauer, Haus-Rucker-Co., Coop Himmelb(l)au, Hans Hollein, Barbara Imhoff, Christoph Kapeller, Frederick Kiesler, Hubert Klumpner, Julia Körner, Duks Koschitz, Christoph Kumpusch, Andrea Lenardin, Adolf Loos, Sandra Manniger, Mark Mack, Richard Neutra, NextENTERprise, Carl Pruscha, Friedrich St. Florian, Rudolph Schindler, Axel Schmitzberger, Anton Tedesko, Peter Trummer, Joseph Urban, Bettina Zerza, Liane Zimbler, and Susanne Zottl.
Image: Peter Trummer with Elisabeth Sinnesberger, Pile City Vienna, Courtesy Peter Trummer Architect, © Peter Trummer/Elisabeth Sinnesberger, 2015.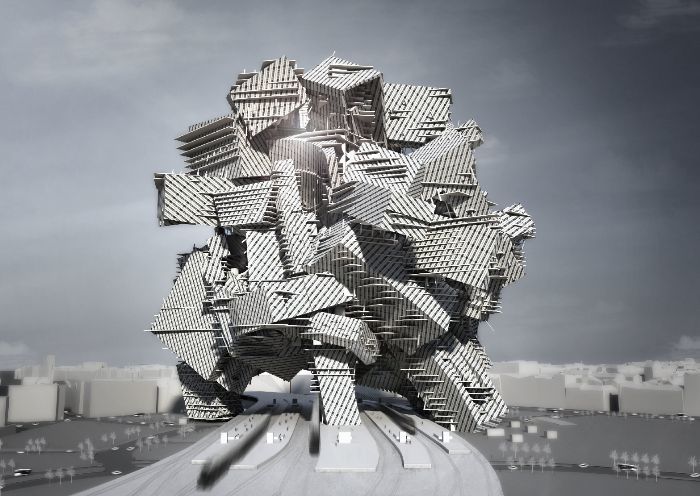 When

25 September 2019 to 17 February 2020

Where

Austrian Cultural Forum New York
11 East 52nd Street
10022 New York, NY, USA

Organizer

Austrian Cultural Forum New York

Link
Magazine