Research on the Move: Dialogues with M+/ Design Trust Research Fellows
Research is fundamental to deepening and rethinking how the 'designed' world came to be. The practice of research is shaped by evolving hypotheses, sites, perspectives, and evidence. 'Research on the Move' brings together eight M+ / Design Trust Research Fellows from 2015 to 2019. In this reunion, the fellows will converse with Hong Kong–based practitioners who have been influential in exploring similar fields through a series of topic-orientated dialogues.
The dialogues will reflect on how past research inquiries were or are being shaped by the fellows' continuous research trajectories, and how they resonate with the works of each practitioner. Organised to mark M+'s recent opening and Design Trust's continued support, this event aims to stimulate further development in historical and practice-based research and reconsider the museum's role in these endeavours.
There will be two reflection sessions moderated by M+ Curators of Design and Architecture Sunny Cheung and Shirley Surya. Simultaneous interpretation in Cantonese will be available.
13:00–13:20
Screening: Episodes of 'When in doubt, take a walk'
13:20–13:30
Introduction by Ikko Yokoyama (Lead Curator of Design and Architecture, M+) and Marisa Yiu (Co-founder and Executive Director of Design Trust)
13:30–13:55
Fan Lok Yi & Sampson Wong x Marisa Yiu: Reflecting on Urban Research in Hong Kong
13:55–14:20
Thomas Daniell x Tatjana Crossley: Blank Slates from Macau to Japan
14:20–14:45
Hugh Davies x Peter Nelson: The Virtual Geographies of Hong Kong
14:45–15:10
Fan Ling x Calvin Wong: The Creativity of Machine Intelligence
15:10–15:30
Reflections with HK-based interlocutors, moderated by Sunny Cheung (Curator of Design and Architecture, M+)
15:30-15:45
Screening: Born at Night, Space Caviar (Joseph Grima, Martina Muzi)
15:45–16:10
Juliana Kei & Daniel Cooper x Charles Lai: Inventing Hong Kong's Modernity through Exhibiting 'Traditions'
16:10–16:35
Oliver Elser x Bob Pang: The Comeback of Brutalism
16:35–17:00
Joseph Grima x Siu King Chung: Design Beyond 'Authorship'?
17:00–17:25
Yasmin Tri Aryani x John Lin: The Future of Tradition
17:25–17:45
Reflections with HK-based interlocutors, moderated by Shirley Surya (Curator of Design and Architecture, M+)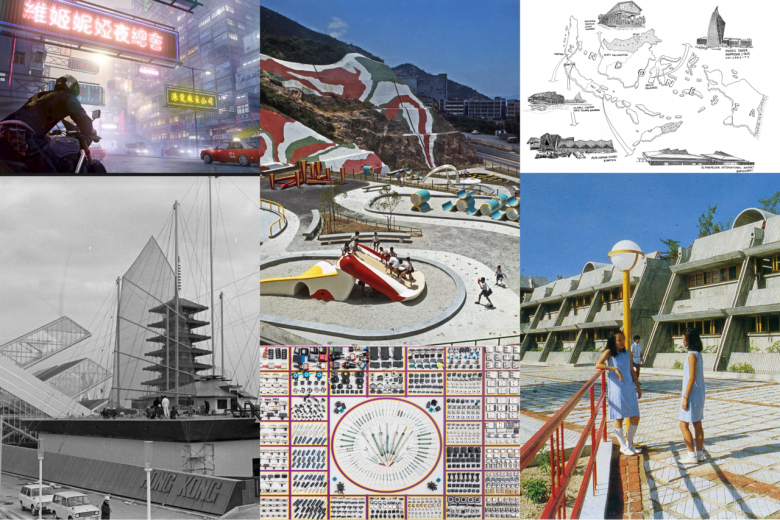 Courtesy of M+, West Kowloon Cultural District
When

25 June 2022, 13:00

Where

Online Event

Organizer

M+, West Kowloon Cultural District

Link
Magazine