Online Lecture: Marion Weiss and Michael Manfredi
2020 THOMAS JEFFERSON FOUNDATION MEDALISTS IN ARCHITECTURE
VIRTUAL PUBLIC TALK
MONDAY APRIL 20
5.00PM - 7.00PM (EST)
UVA School of Architecture is excited to share a series of virtual lectures and public programs that will take place for the remainder of the Spring 2020 semester. Especially during this critical and unprecedented time of COVID-19 when we face conditions of isolation and physical distancing, the School of Architecture is committed to expanding our efforts to keep our community together, active and intellectually stimulated.
The Thomas Jefferson Medalists in Architecture Public Talk has always been a memorable occasion that brings our community together. We invite all our students, faculty, staff, alumni, admitted students, and the larger community to join us for this virtual event in celebration of Marion Weiss and Michael Manfredi's distinguished work.
We will share a link via email to join us online through Zoom on the day of the talk.
Please email [email protected] to be added to our email list for this event.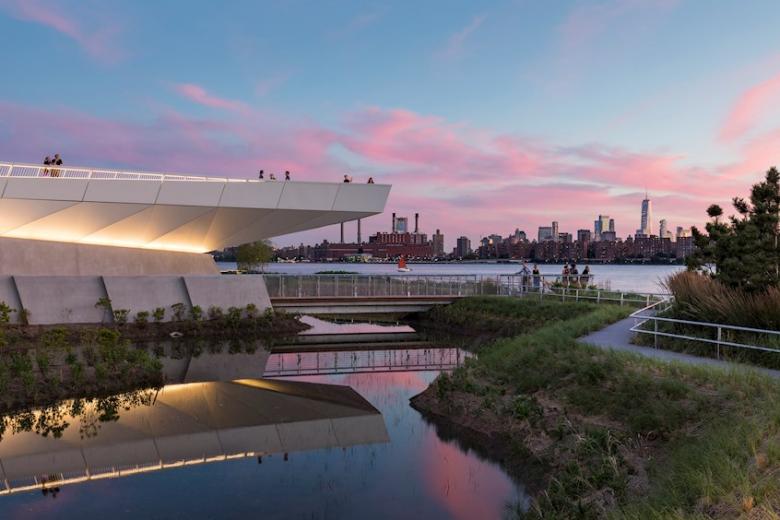 Hunter's Point South Waterfront Park, WEISS/MANFREDI; photo: Albert Vecerka and Esto Photography
When

20 April 2020, 17:00

Where

University of Virginia School of Architecture
Campbell Hall
22904 Charlottesville, VA, USA

Organizer

UVA School of Architecture

Link
Magazine