Nature—Cooper Hewitt Design Triennial
Designers are forging meaningful connections with nature, inspired by its properties and resources. Their collaborative processes—working with nature and in teams across multiple disciplines—are optimistic responses at this moment when humans contend with the complexities and conditions of our planet. Compelled by a sense of urgency, designers look to nature as a guide and partner.
With projects ranging from experimental prototypes to consumer products, immersive installations, and architectural constructions, Nature—Cooper Hewitt Design Triennial, co-organized with Cube design museum, presents the work of sixty-two international design teams. Collaborations involve scientists, engineers, advocates for social and environmental justice, artists, and philosophers. They are engaging with nature in innovative and ground-breaking ways, driven by a profound awareness of climate change and ecological crises as much as advances in science and technology.
The exhibition themes explore seven strategies that designers are using to collaborate with nature—to understand, remediate, simulate, salvage, nurture, augment, and facilitate. The outcomes are speculative or practical and reveal new materials, creative methods, and inventive technologies. These provocations and solutions put forth by today's extraordinary design teams serve as encouragement for an enduring and more respectful partnership with nature.
Image: Tranceflora, 2015–19; Sputniko! (Hiromi Ozaki) (Japanese, b. 1985) and Masaya Kushino (Japanese, b. 1982), Another Farm (Tokyo, Japan), in collaboration with National Agricultural and Research Organization (NARO) (Tsukuba, Ibaraki Prefecture, Japan, founded 2006) and Hosoo (Kyoto, Japan, founded 1688); Glowing transgenic silk; Photo by So Morimoto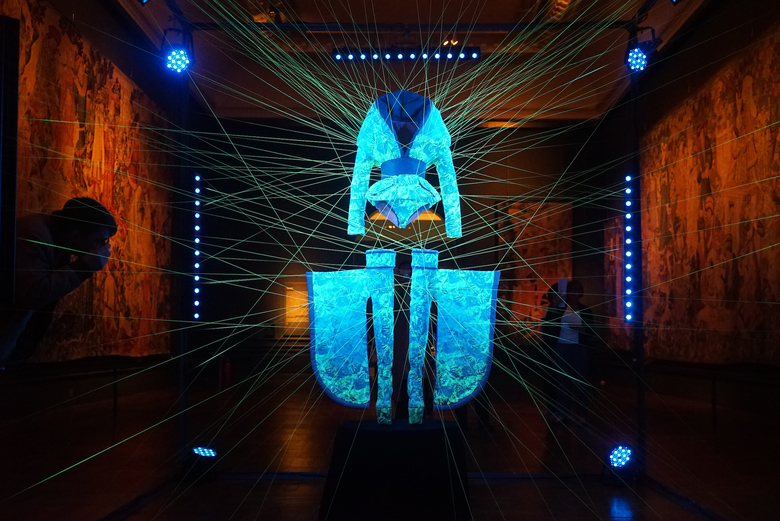 When

10 May 2019 to 20 January 2020

Where

Cooper Hewitt, Smithsonian Design Museum
2 East 91st Street
10128 New York, NY, USA

Organizer

Cooper Hewitt, Smithsonian Design Museum

Link
Magazine