Model. Barcelona Architectures Festival
This first edition of the Model. Architectures Festival gets under way with the theme of Re-Growth, the idea being to explore new perspectives, lines of thought and values that help refocus the growth of the city.
The ten-day event will see the city host global dialogues on the conflicts, challenges and opportunities which converge in urban environments, guided by international figures as they set out their vision of the cities of the future.
Over a hundred activities
Jointly organised by Barcelona City Council and the Architects' Association of Catalonia (COAC), the festival plans a series of debates in iconic spaces in Barcelona, including a tribute to Oriol Bohigas at the Ateneu Barcelonès and over a hundred activities organised by independent bodies, with open days, workshops and activities for people of all ages.
Leading figures in architecture, philosophy and anthropology, along with emerging thinkers, will be attending the Model and giving their input and ideas. These include: ROTOR, Carolyn Steel, Rafael Moneo, Carme Pinós, Rose George, Reinier de Graaf (OMA), Anna Pacheco, Assemble, MAIO, Elizabeth Duval, Battle i Roig, La Col, Cooking Sections, FLEXO Arquitectura, Carme Pinos, barcelona dpr, Camilla van Deurs, Jill Stoner, Ricky Burdett, Maria Rubert, Josep Maria Montaner, Peris+Toral, Ana & Eugeni Bach, Elisenda Solsona, Areti Markopoulou, Christ & Gantenbein, Point Supreme, Juergen Mayer, Office KGDVS, Zuloark, Iñaqui Carnicero, Carlos Ferrater and many others.
The hundred plus events in the programme offer a wide range of activities for all sectors of the public, with various languages and formats fostering collective reflection in a participatory framework which reaches out to citizens.
Five iconic spaces
The Model will put ephemeral architectural installations in Plaça Catalunya, Plaça Reial, Passeig Lluís Companys, Ronda Sant Antoni and Plaça Idrissa Diallo, five iconic city spots along the perimeter of the inner ring roads between Ciutat Vella and L'Eixample. These installations in public space are intended to foster debate about conflicts in these environments, reveal hidden memories and speculate about possible futures. Conceived and developed by architecture studios in the city in collaboration with artists, landscape specialists and schools, the installations can be adopted for everyday use by citizens during the festival and used for conversations, debates, artistic works, music performances and communal meals.
The first edition of the festival is an important event ahead of Barcelona becoming the UIA-UNESCO Word Capital of Architecture for 2026.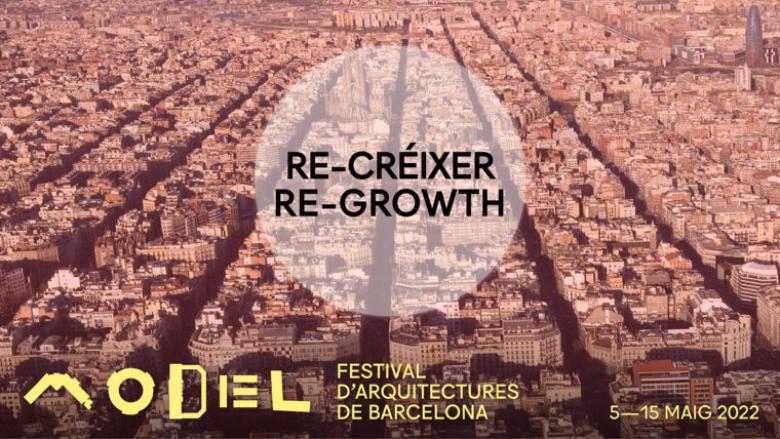 When

5 May to 15 May 2022

Where

varios lugares

Barcelona, Spain

Organizer

Barcelona City Council and Architects' Association of Catalonia (COAC)

Link
Magazine