Living the City
Cities are full of stories – simultaneous, contradictory, overlapping, and inextricably connected. Living the City tells over fifty stories from architecture, art, and city planning projects in the main hall of the former Berlin-Tempelhof Airport. The National Urban Development Policy exhibition, curated by Lukas Feireiss, Tatjana Schneider und TheGreenEyl, shows processes and opportunities for action in cities across Europe.

For three months, the former airport will be transformed into a venue for city life. In a walkthrough urban collage, visitors will encounter a range of stories from people and projects that are actively involved in the city and civic society. These stories ask questions concerning fundamental activities like loving, living, making, participating, learning, playing, moving, and dreaming in the city. These are stories that shape and transform, that make you feel and think. Furthermore, a wide-ranging event and education program invites everyone to actively participate and contribute.

The Living the City exhibition will become a central venue for discussions about European urban development in Berlin through a public program of lectures, film screenings, workshops, performances, temporary studios, an online radio station, and an international symposium.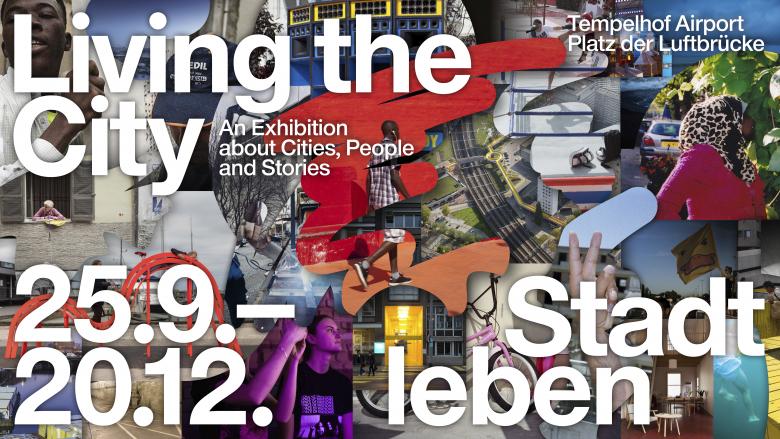 Living the City
When

25 September, 12:00 to 20 December 2020

Where

Flughafen Tempelhof
Platz der Luftbrücke 5
12101 Berlin, Germany

Organizer

On behalf of the Federal Ministry of the Interior, Building and Community within the framework of the National Urban Development Policy

Link
Magazine