HOUSING: S,M,L,XL Symposium
Join Woodbury School of Architecture for our spring symposium, HOUSING: S,M,L,XL that addresses the challenges of building housing across scales. The housing symposium is free and open to the public.
HOUSING+ is a year-long program of lectures, exhibitions and studio inquiries focused on a topic that is of particular relevance to Los Angeles and Woodbury School of Architecture. We have invited our faculty and students to address the topic of housing in their courses during the 2019-20 academic year. As an institution of higher learning that integrates architecture, interior design, and real estate development programs, Woodbury School of Architecture believes that affordable housing is a critical architectural question and a basic human right.
HOUSING: S,M,L,XL Panelists
Dana Cuff, cityLAB Director, UCLA faculty. Dana Cuff is a professor, author, and practitioner in architecture. Her work focuses on affordable housing, modernism, suburban studies, the politics of place, and the spatial implications of new computer technologies. Cuff's research on postwar urbanism was published in a book titled The Provisional City (MIT 2000), and she recently edited Fast Forward Urbanism with Roger Sherman (Princeton Architectural Press 2011). She founded cityLAB in 2006, and has since concentrated her efforts around issues of the emerging metropolis.
Christopher Hawthorne, Chief Design Officer for the city of Los Angeles. As Chief Design Officer within Mayor Garcetti's Office of Economic Development, Hawthorne brings a unified design vision to projects that are shaping Los Angeles' urban landscape, by collaborating with City departments and public agencies to promote welcoming, economical and ambitious architecture and urban design. Hawthorne comes to City Hall from the Los Angeles Times, where he served as the architecture critic since 2004. He has led wide-ranging dialogue on architecture, urban design, and the city through his "Third Los Angeles" project.
Barbara Bestor, Principal of Bestor Architecture, JSI Executive Director. Barbara Bestor, FAIA is Principal of Bestor Architecture and is the executive director of Woodbury University's Julius Shulman Institute. She founded Bestor Architecture in 1995, and has designed a number of award-winning projects including headquarters for Beats by Dre and Snap, Blackbirds, a new small lot housing development in Echo Park, and a variety of experimental residences and commercial establishments.
Michael Maltzan, Design Principal of Michael Maltzan Architecture. Michael Maltzan, FAIA, founded Michael Maltzan Architecture, Inc. in 1995. Through a deep belief in architecture's role in our cities and landscapes, he creates new cultural and social connections across a range of scales and programs. His designs have been published and exhibited internationally and he regularly teaches and lectures at architectural schools around the world.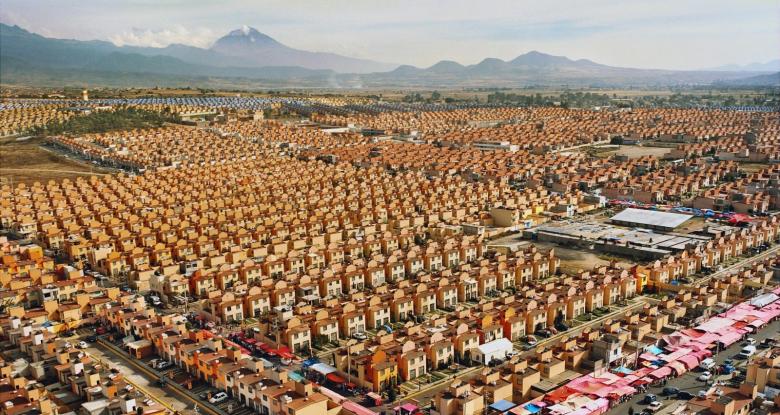 When

3 March 2020, 17:00

Where

Woodbury School of Architecture, Fletcher Jones Auditorium
7500 N. Glenoaks Blvd.
91504 Burbank, CA, USA

Organizer

Woodbury University

Link
Magazine