Designs for Different Futures
The role of designers in shaping how we think about possible futures is the subject of Designs for Different Futures, a major exhibition organized by the Walker Art Center, Philadelphia Museum of Art, and the Art Institute of Chicago. The presentation brings together some 80 dynamic works that address the challenges and opportunities that humans may encounter in the years, decades, and centuries ahead.
Thinking about our futures has always been part of the human condition. It has also been a perennial field of inquiry for designers and architects whose speculations on this subject—ranging from the concrete to the whimsical—can profoundly affect how we imagine what is to come. Among the questions today's designers seek to answer are: What role can technology play in augmenting or replacing a broad range of human activities? Can intimacy be maintained at a distance? How can we negotiate privacy in a world in which the sharing and use of personal information has blurred traditional boundaries? How might we use design to help heal or transform ourselves, bodily and psychologically? How will we feed an ever-growing population?
While no one can precisely predict these futures, the works in the exhibition provide design solutions for a number of speculative scenarios. In some instances, these proposals are borne from a sense of anxiety, and in others of a sense of excitement over the possibilities that innovative materials, new technologies, and fresh ideas can afford.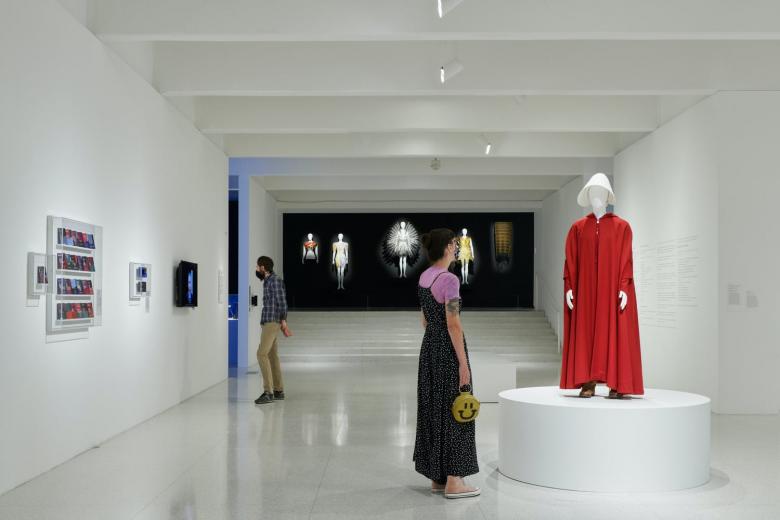 Exhibition view of Designs for Different Futures. Photo: Peter VonDeLinde for Walker Art Center.
When

12 September 2020 to 11 April 2021

Where

Walker Art Center
725 Vineland Place
55403 Minneapolis, MN, USA

Organizer

Walker Art Center, the Philadelphia Museum of Art, and the Art Institute of Chicago

Link
Magazine