Speakers for WAF 2017 Revealed
7. September 2017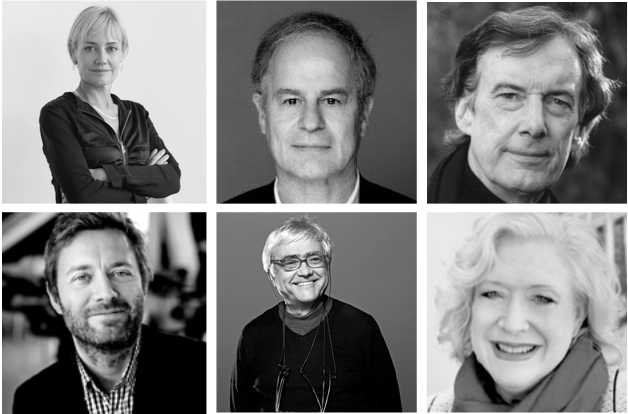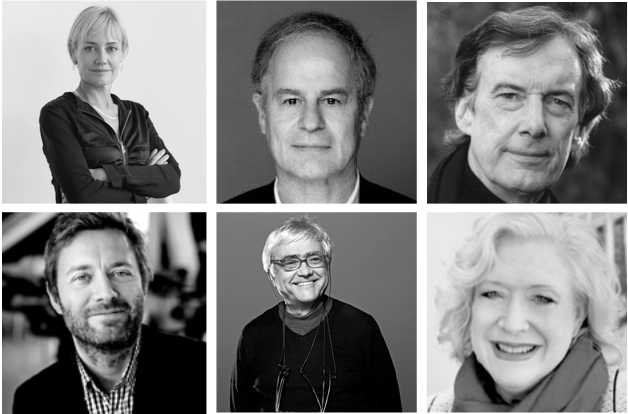 Clockwise from top-left: Alison Brooks, Pierre de Meuron, Charles Jencks, Kim Cook, Rafael Viñoly, Jacob Kurek (Photo courtesy of WAF)
The World Architecture Festival (WAF), which takes place in Berlin from 15-17 November 2017, has revealed the lineup of speakers who will grace the festival's main stage.
WAF is known for the presentation and judging of
shortlisted projects
that culminates in the
Building of the Year
. But the festival also offers a number of other events, including tours, seminars, and keynotes. This year's listing of presentations is highlighted by five talks described below and
on WAF's website
.
​Opening Keynote – Wednesday 15 November 10.20 -11.00
Performance space, time and architecture
Rafael Viñoly
, Principal,
Rafael Viñoly Architects
"Architect Rafael Viñoly will examine how the concept of performance ­– creating flexible and integrated architecture that fosters and encourages a wide-range of interactions – is applied in the practice's projects across a variety of building types, including the Tokyo Forum convention center, the Walkie Talkie office tower in London, and a current project for a temporary mobile performance facility in Berlin."
Keynote – Thursday 16 November, 18.15-19.15
The Elbphilharmonie, Hamburg
Pierre de Meuron
, Herzog & de Meuron
Charles Jencks
, Co-Founder Maggie's Care Centres
"After 15 years in the making Hamburg's greatly anticipated new concert hall Elbphilharmonie
opened earlier this year
to much critical acclaim. Architect Pierre de Meuron and cultural theorist Charles Jencks will present the building and Pierre de Meuron will comment on it, reversing the role of critic and architect."
Wednesday 15 November, 12.00-12.40
Performance Spaces
Alison Brooks
, Creative Director Alison Brooks Architects
Jacob Kurek
, Partner
Henning Larsen Architects
"Alison Brooks will look at performance embedded in the nature of housing and the many roles it plays: as urban form; as a backdrop for public streetscapes; as a sign of neighborhood identity and a stage for domestic life. Her housing scheme
Ely Court
was shortlisted for the 2017 Mies van de Rohe Prize. Jacob Kurek has extensive experience in building projects in challenging climates, from deserts in the Middle East to the Faroe Archipelago in the North Atlantic. He will examine what lessons can be learned from coping with extreme weather conditions."
Keynote – Friday 17 November, 17.40 – 18.40
Life, spectacle, performance
Kim Cook
, Director, Art & Civic Engagement, Burning Man Festival
"Burning Man is a spectacular annual event in Nevada's Black Rock desert, where thousands of people gather to create their own 'city.' Program director Kim Cook will introduce this ultimate performance event and discuss the temporary structures created in the middle of the Nevada desert, which is home to 70,000 people each year."
Wednesday 15 November, 16.00-16.40
Digital Performance – London newly remodeled
Jason Wagstaff
and
Gordon Ingram
(Wagstaff and Gordon Ingram Architecture)
"A session exploring implications of new technologies on designers and how planning can perform better as a result of accurate city modeling. Jason Wagstaff and Gordon Ingram developed the first fully interactive 3-D model of London and will discuss the possibilities technology will offer architects and planners as a result."
Related articles
Featured Project
Other articles in this category