Museum at Gateway Arch Opens
3. July 2018
Today, the day before Independence Day, the new Museum at Gateway Arch in St. Louis, Missouri, celebrates its grand opening, eight years after the City+Arch+River international design competition.
The 2010 competition was won by a team led by Michael Van Valkenburgh Associates. Although the project focused on renewing the 91-acre Dan Kiley landscape beneath Eero Saarinen's iconic Arch and making better connections between the city, the Arch landscape, and the Mississippi River, it also consisted of a new entry, expansion, and renovation of the Museum at Gateway Arch.
Designed by James Carpenter Design Associates and Cooper Roberts with Trivers Associates, the new Museum at Gateway Arch is bermed into the landscape and oriented westward to Downtown St. Louis. A new, block-wide landscaped bridge over the Interstate-44 trench links the entry and larger Arch landscape to Downtown.
Beneath the Arch grounds, the entry and expansion are linked directly to Eero Saarinen's original Museum of Westward Expansion, which has been renovated as part of the project. There
visitors can learn
"the story of the Native Americans, explorers, pioneers, and rebels who made America possible," and then board a tram that ascends 630 feet to the top of the Arch.
The new Museum at Gateway Arch was one of our
"18 for '18"
– eighteen notable buildings set to open this year.
---
EarthCam's time-lapse movie of the construction of the Museum at Gateway Arch, from February 2014 to March 2018: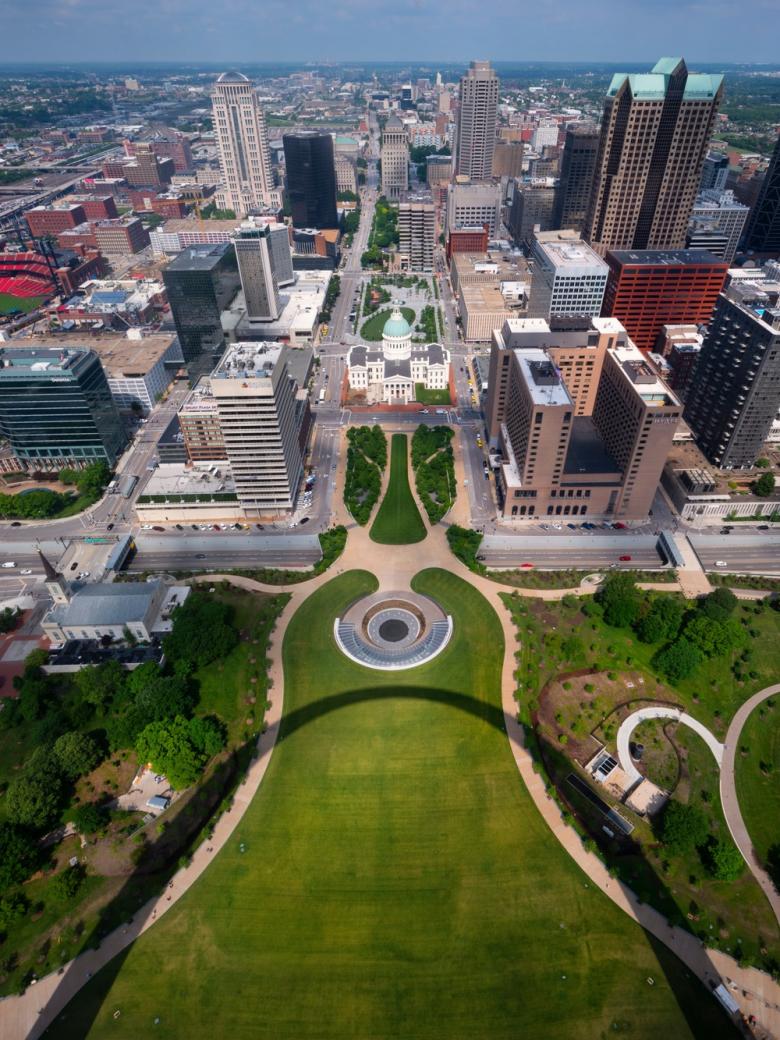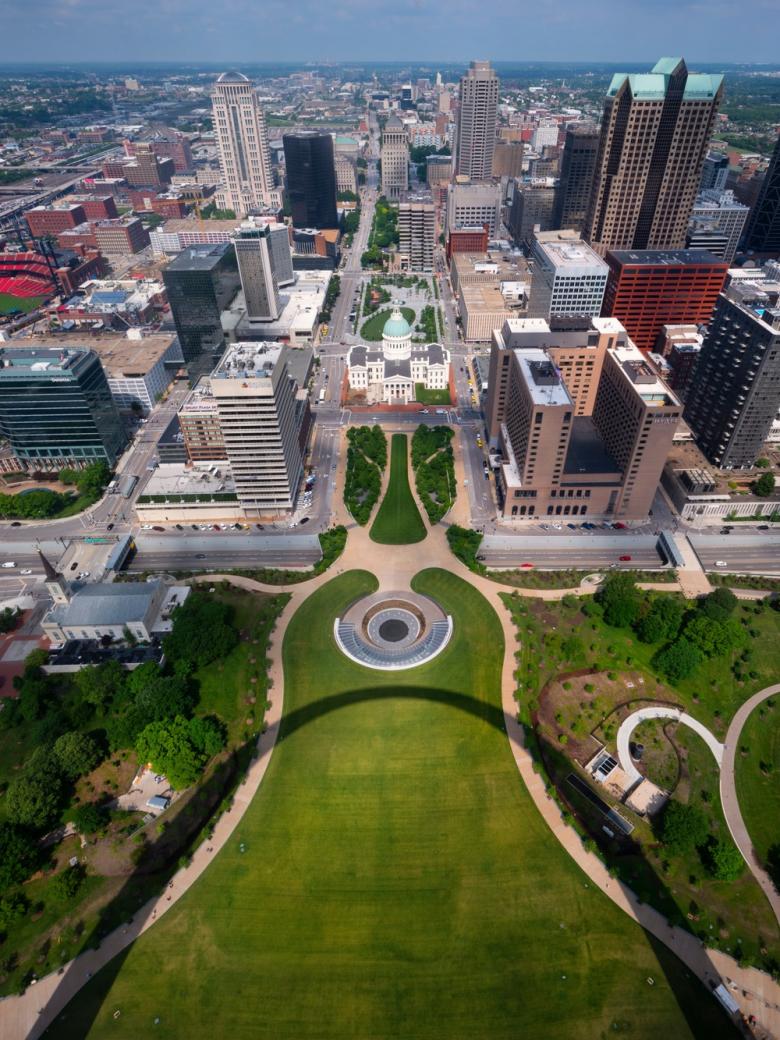 Seen from atop the Arch, a new landscaped bridge traverses Interstate 44 to link the Arch grounds to Downtown St. Louis. (Photo: Nic Lehoux)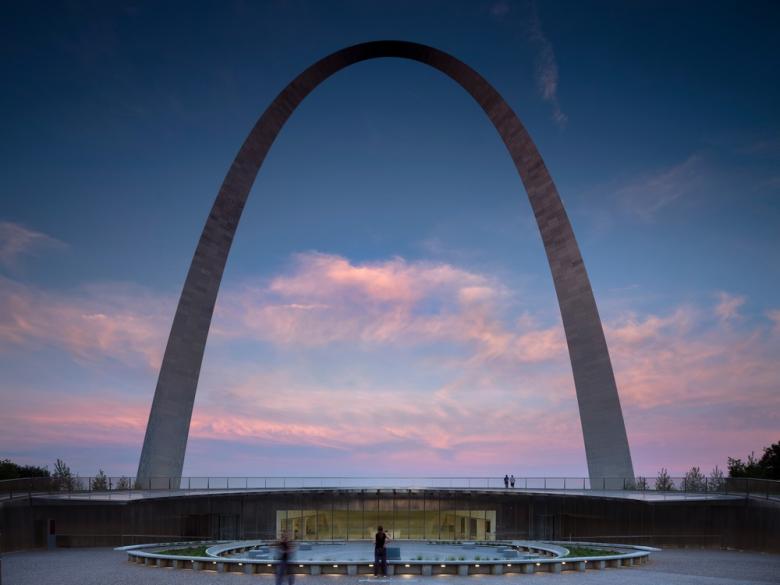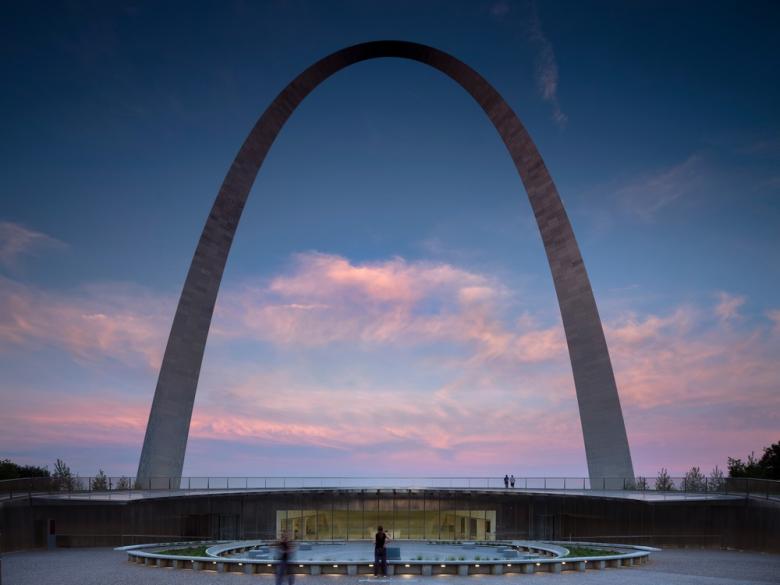 The curved arms of the glass entry and canopy clearly reference Eero Saarinen's Arch. (Photo: Nic Lehoux)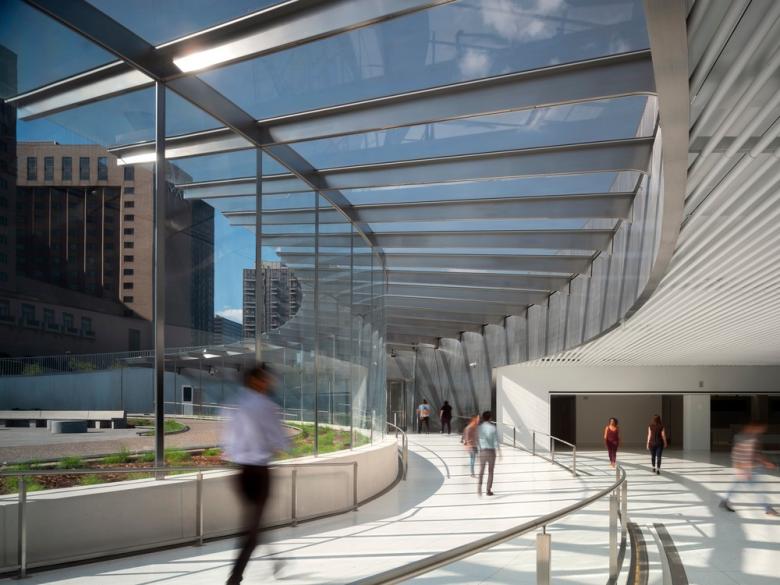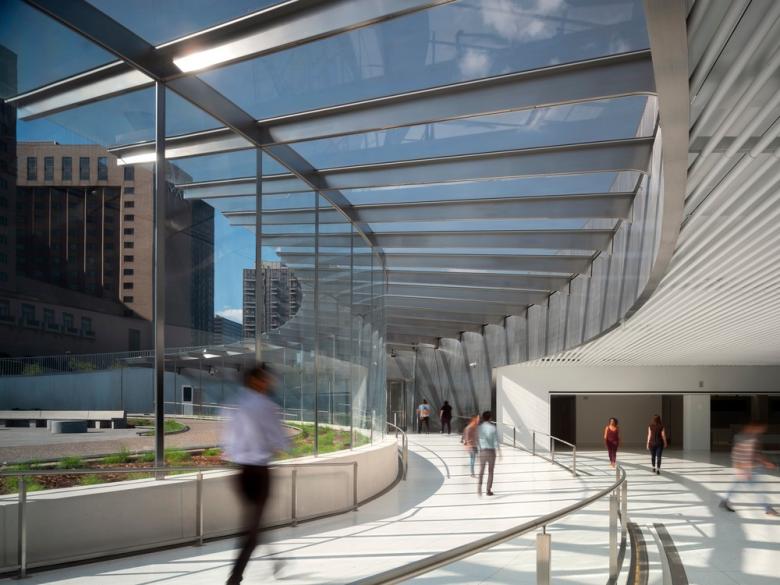 Ramps lead visitors down to the museum that sits below the Arch's landscape reconfigured by Michael Van Valkenburgh Associates. (Photo: Nic Lehoux)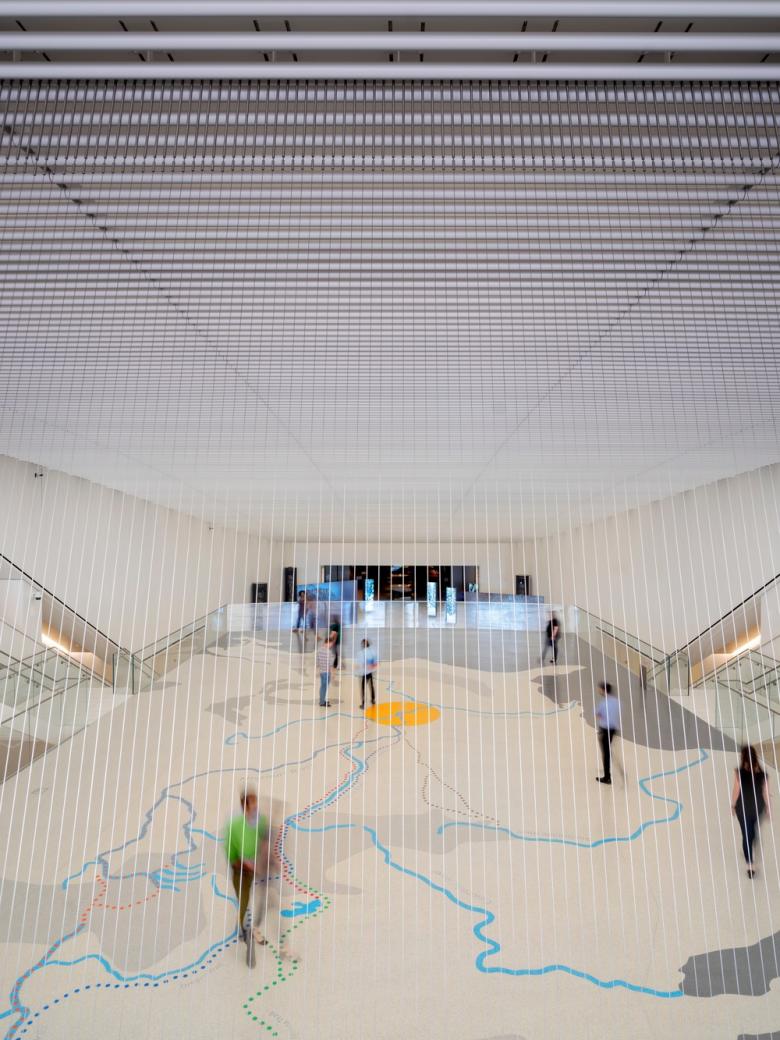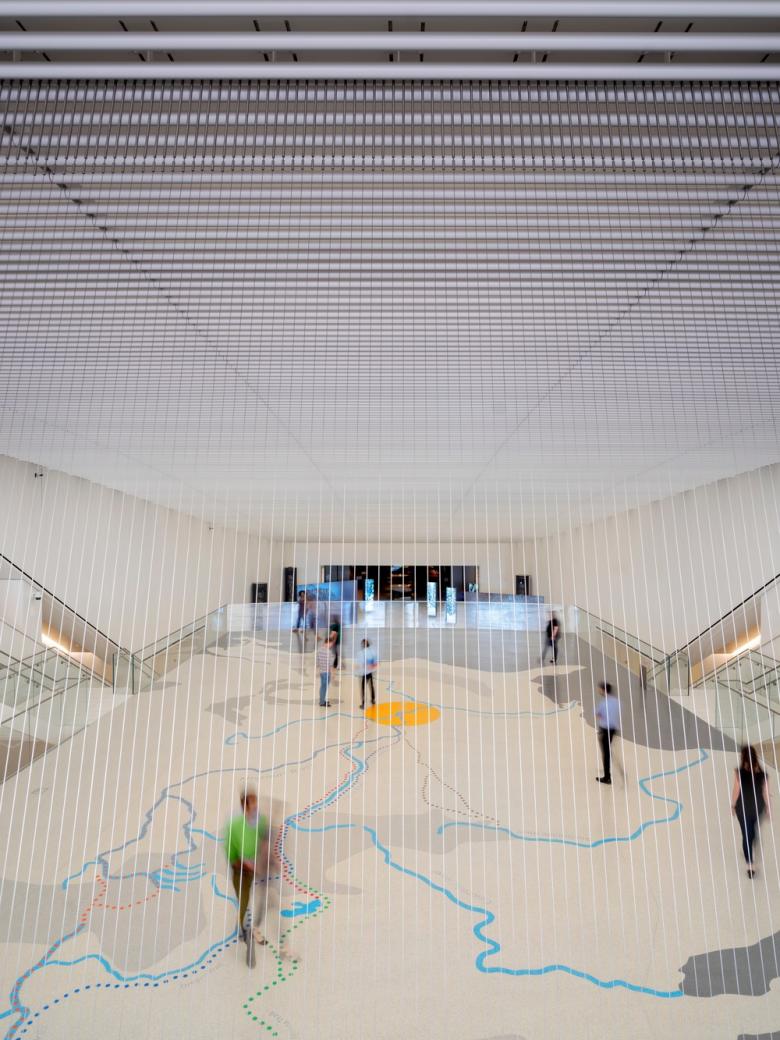 Visitors at the Museum Arrivals Hall can peer down to the mezzanine and a large scale floor map of the Mississippi River and its tributaries. (Photo: Nic Lehoux)
Related articles
Featured Project
Other articles in this category