Chicago Architecture Biennial
MCA Changing
19. September 2017
Sharon Johnston and Mark Lee, artistic directors of this year's Chicago Architecture Biennial and head of the Los Angeles firm Johnston Marklee, have wrapped up their redesign of the MCA Chicago.
Designed by Josef Paul Kleihues and completed in 1996, the building that is home to the Museum of Contemporary Art Chicago is known for its unrelenting grids, which cover its facades, articulate its plan, and define its gallery spaces. Anybody responsible for reworking the museum's spaces would have to confront the building's rigor, and the LA duo hinted at how their design might do that in 2015 (during the inaugural CAB), when they unveiled
A Grid Is a Grid Is a Grid
. Installed in the museum's double-height cafe space, the piece served to delineate the new one-story room created by the insertion of a new floor above. Yet, as World-Architects saw firsthand last week, the final result of Johnston Marklee's efforts was anything but more grids.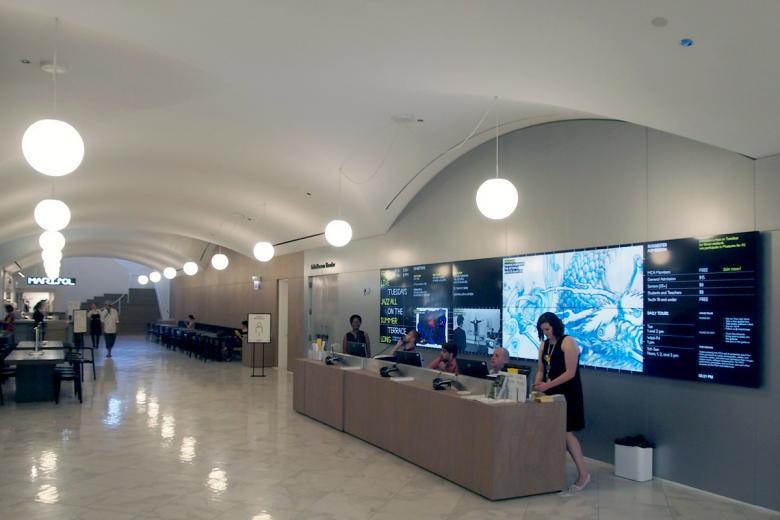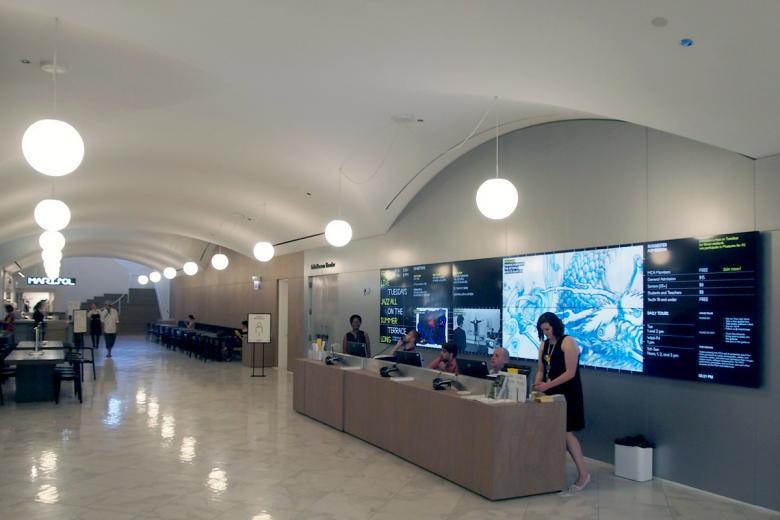 Previously MCA's main entrance and ticketing were situated atop the grand central stairs at the front of the museum. That still exists, but it's accompanied by ground-floor corner lobby and vaulted corridor that leads to a new restaurant, Marisol.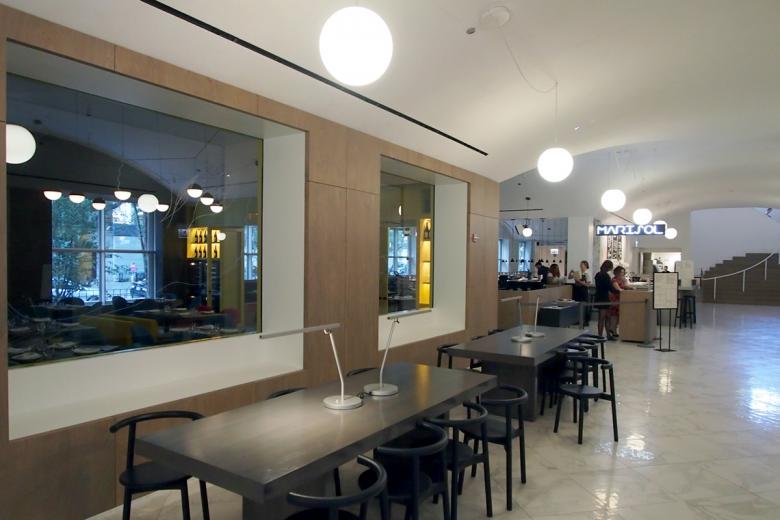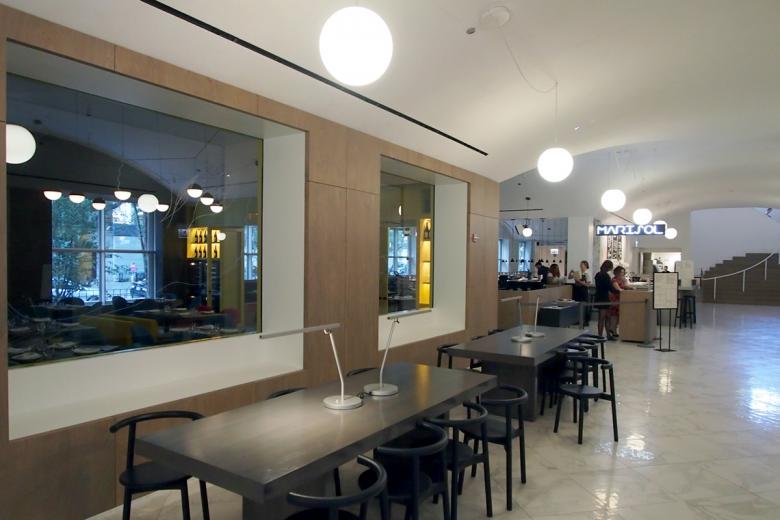 One of the building's original grid/square windows is visible through a new window from the corridor into Marisol on the left.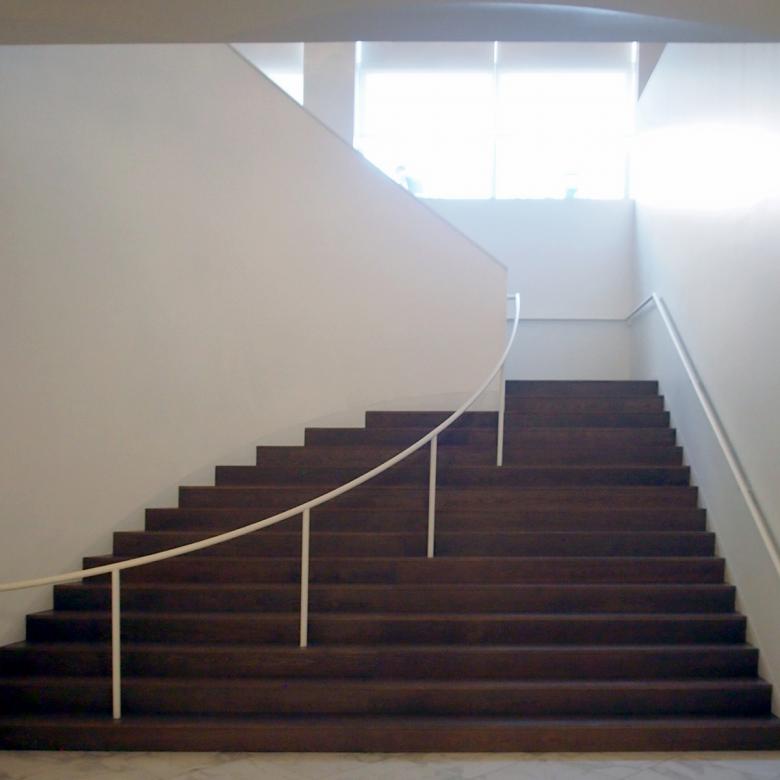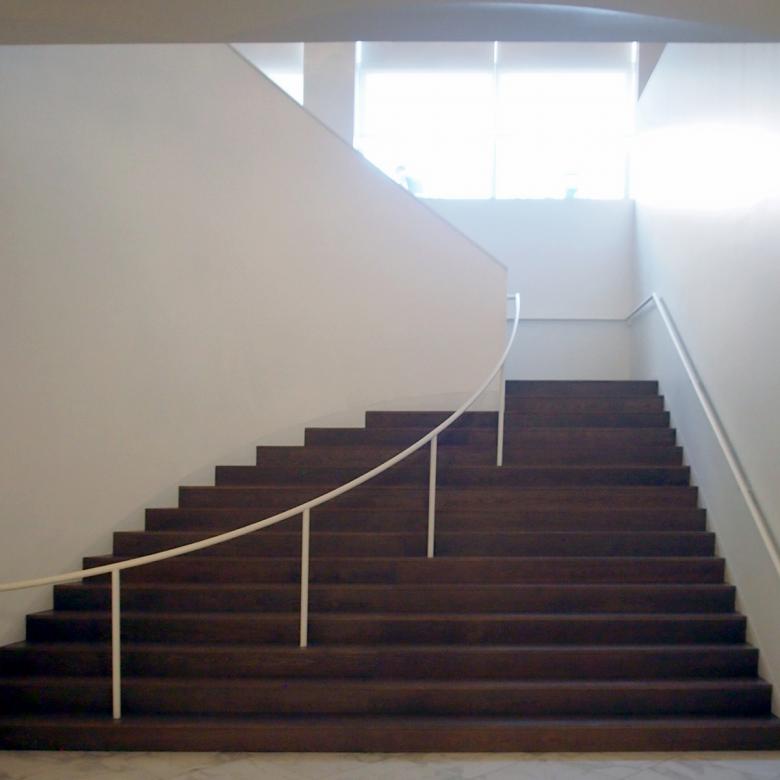 What used to be a dead-end in the building's northeast corner is now the site of a new stair whose handrail recalls the original elliptical stair (at bottom), Kliehues's one departure from the grid.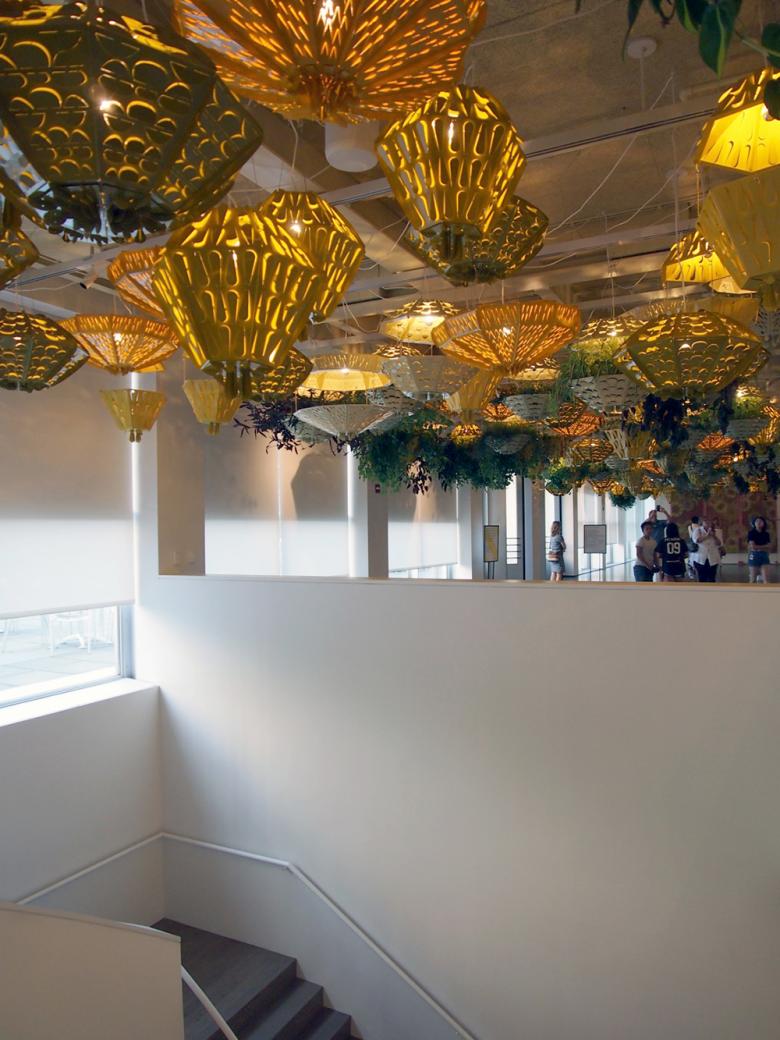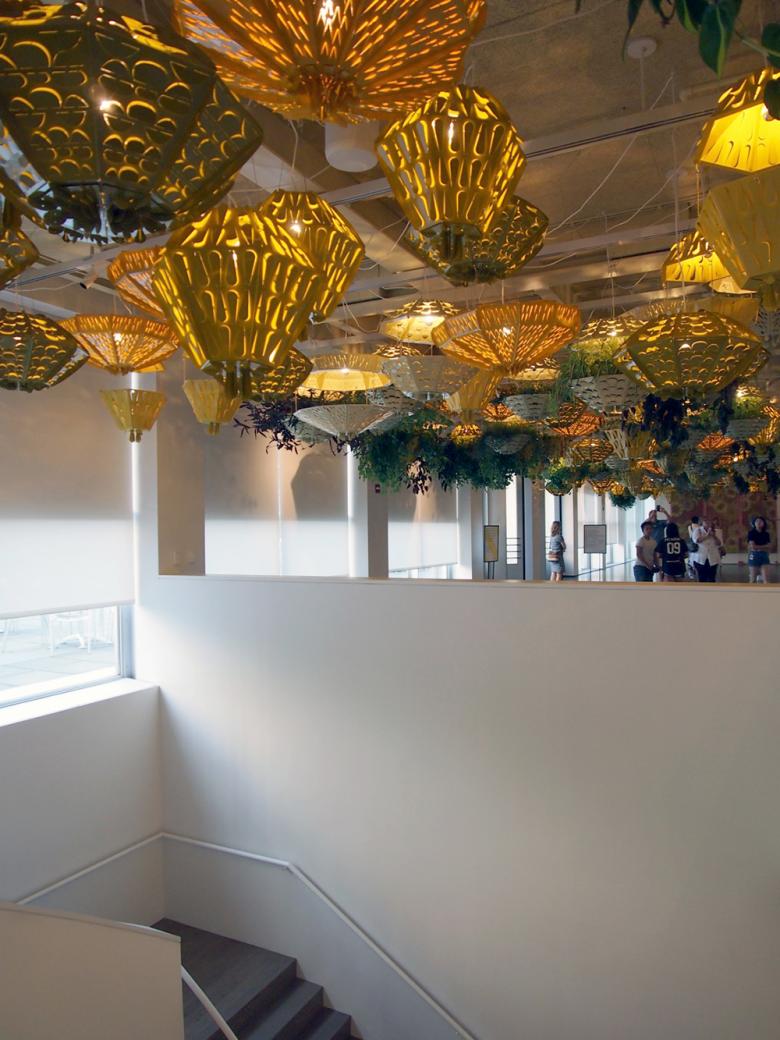 The new corner stair leads to The Commons, "a new space for learning and engagement," designed by Mexico City's Pedro y Juana.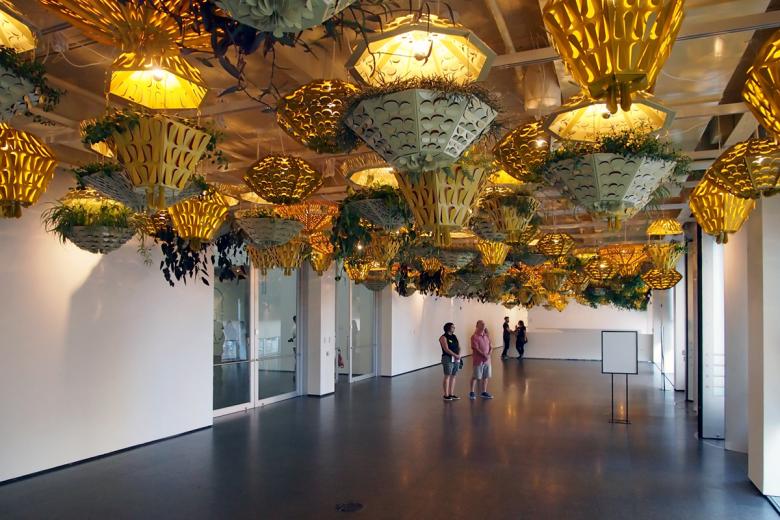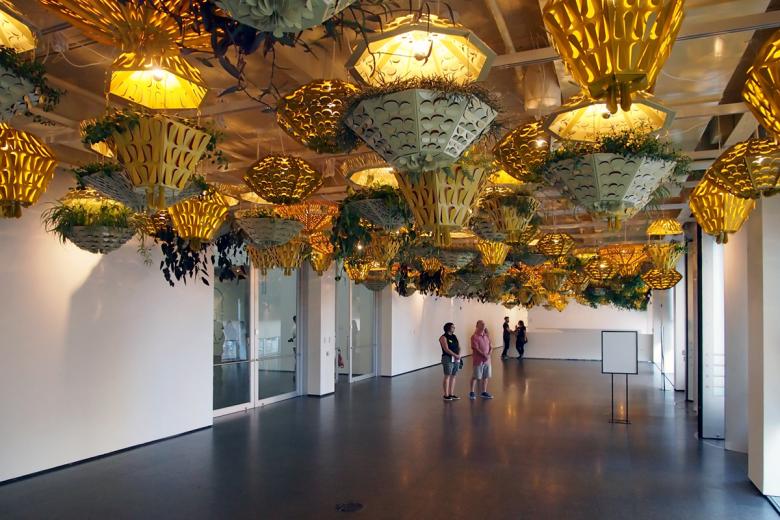 The site of the Johnston Marklee installation from 2015, the now one-story space is envisioned as "a dynamic, flexible space at the heart of the museum," capped by 221 lamps and planters.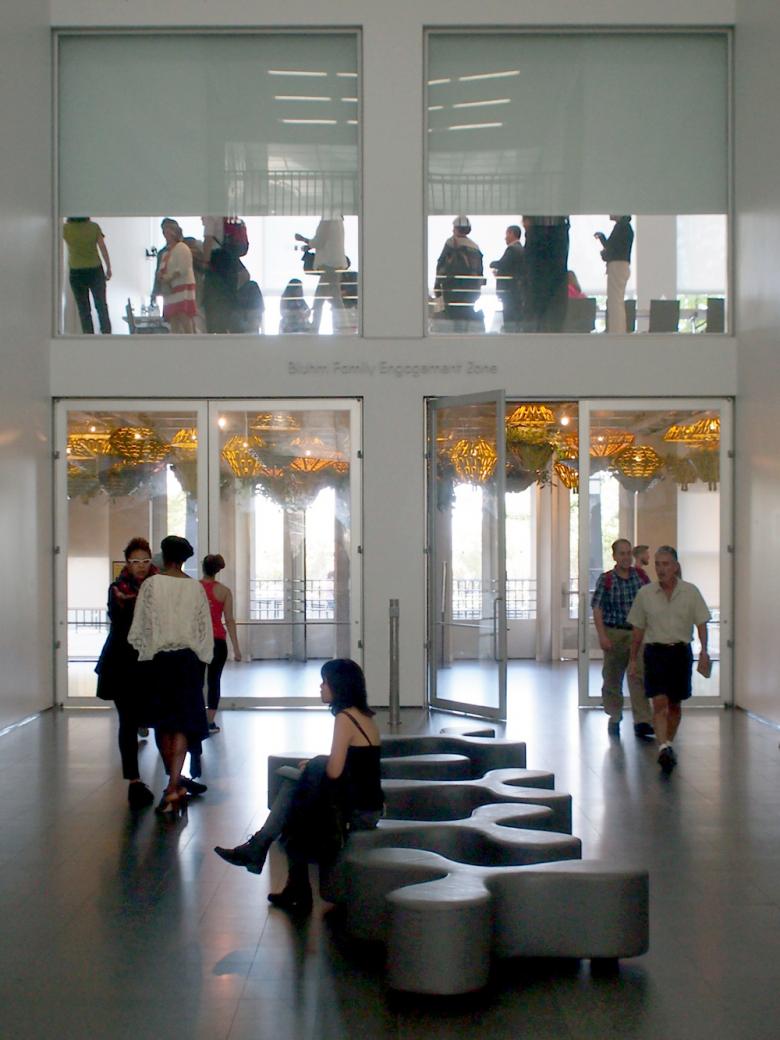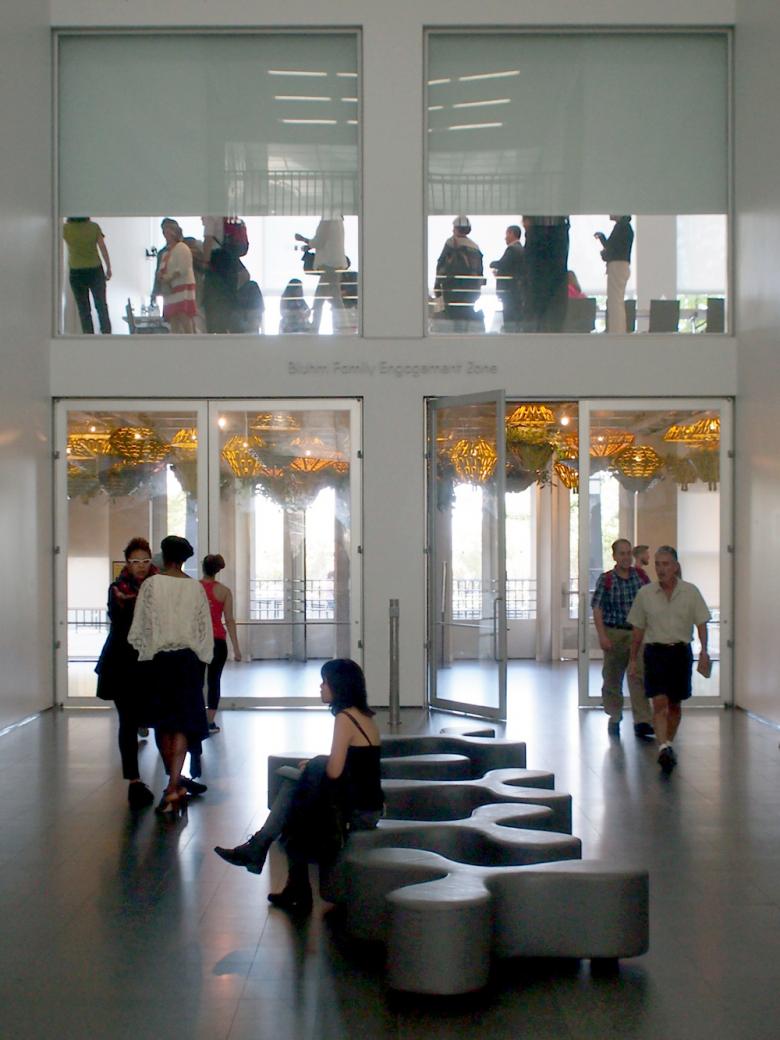 Both The Commons and the new third-floor Learning Studios are visible from the ground-floor's tall central space.
Related articles
Featured Project
Other articles in this category