Mass Timber Architecture School Wins U.S. Building of the Year
1. February 2018
Your votes determined that the John W. Olver Design Building at the University of Massachusetts Amherst, designed by Leers Weinzapfel Associates, is the U.S. Building of the Year 2017.
It is a good year for schools. Not only does this U.S. Building of the Year honor go to the
John W. Olver Design Building
at UMass Amherst – the building houses the Department of Architecture, as well as the Department of Landscape Architecture & Regional Planning and the Department of Environmental Conservation's Building and Construction Technology program – but the Buildings of the Year for
Germany
and
Switzerland
are also schools.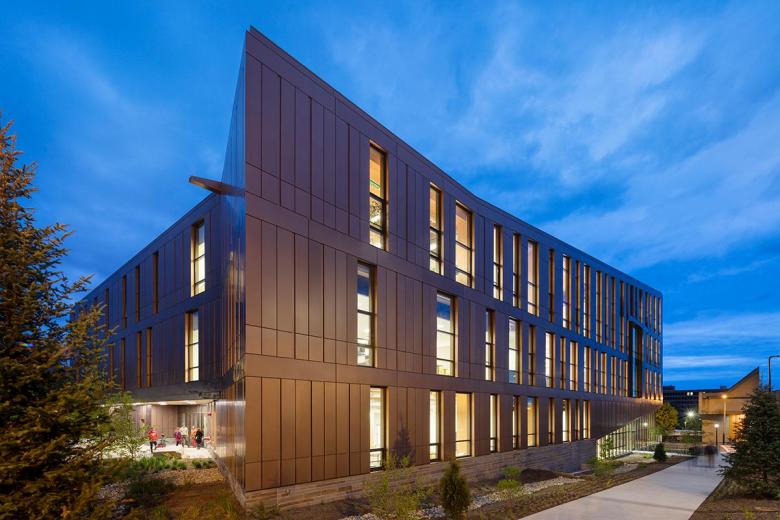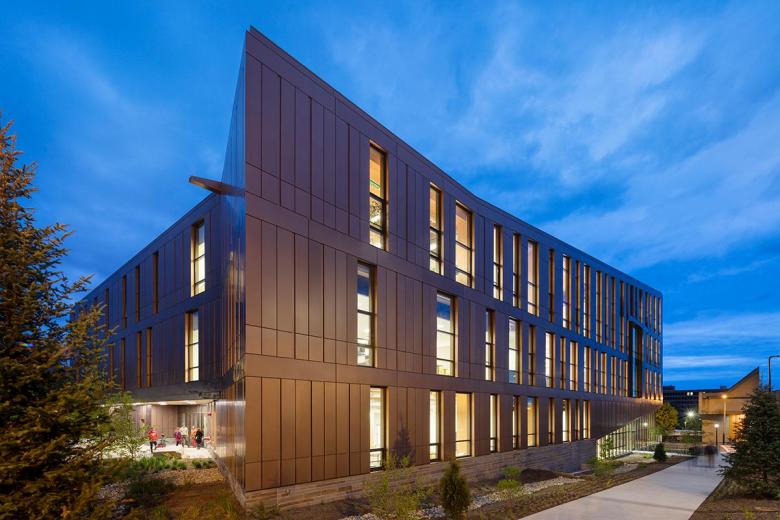 An envelope of copper-colored anodized aluminum panels and vertical windows wrap the building. (Photo: Albert Vecerka/Esto)
Leers Weinzapfel's design,
as the firm described it in a May 2017 interview
, is "a dynamic space of exchange, collaboration, and experiment, celebrating a shared commitment to sustainability." This commitment is manifested in a CLT (cross laminated timber) structure – the largest mass timber academic building in the U.S. – that demonstrates sustainability to the design students occupying it.
In the past, World-Architects has written about the
benefits of mass timber construction
to the environment and to occupants, as well as about the
importance of well-designed learning environments
in the education of architecture students. The John W. Olver Design Building melds these two strands together into one standout package.
In addition to the CLT structure and the dramatic zipper truss over the central commons, the building's sustainable features also include a highly efficient envelope, mechanical equipment zoned for maximum efficiency, radiant flooring and chilled beams for energy saving, glazing and skylights designed to maximize daylight and reduce artificial lighting, a green roof terrace, and a storm water management system (carried out with Stephen Stimson Associates) that filters runoff from the building and site into the nearby Connecticut River.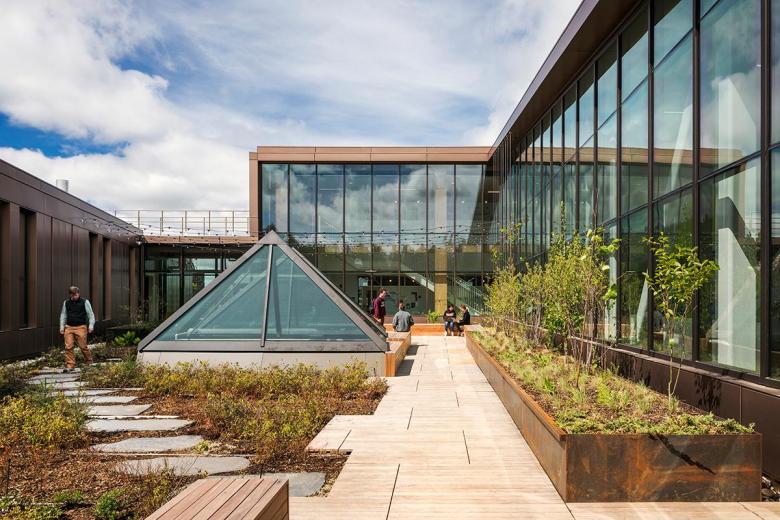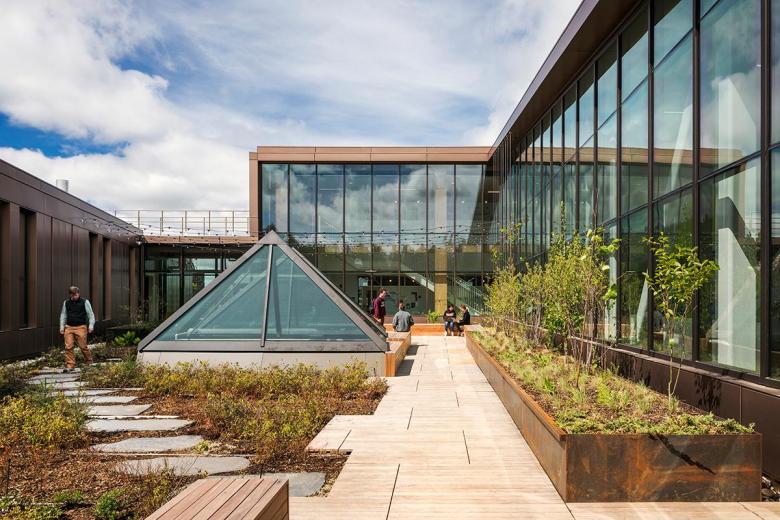 The green roof terrace is shared by the studios and faculty and is a potential experimental space for the landscape department. (Photo: Albert Vecerka/Esto)
The U.S. Building of the Year poll received more than 4,000 votes for nearly 50 Buildings of the Week from 2017. The first-place John W. Olver Design Building won by a large margin, with about 30% of the total votes.
​Coming in second place, with about 12.5% of the votes, is the
Sleeve House
in Upstate New York, designed by actual / office.
And tied for third place, each with about 6% of the votes, are the
Woodard Residence
in Memphis, Tennessee, by archimania ...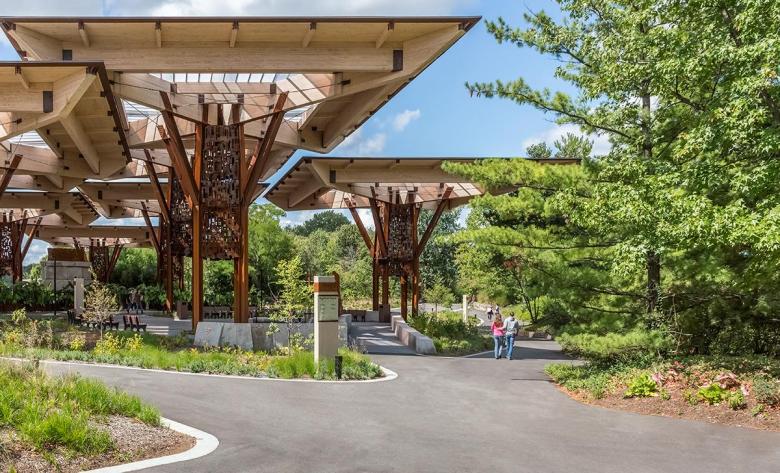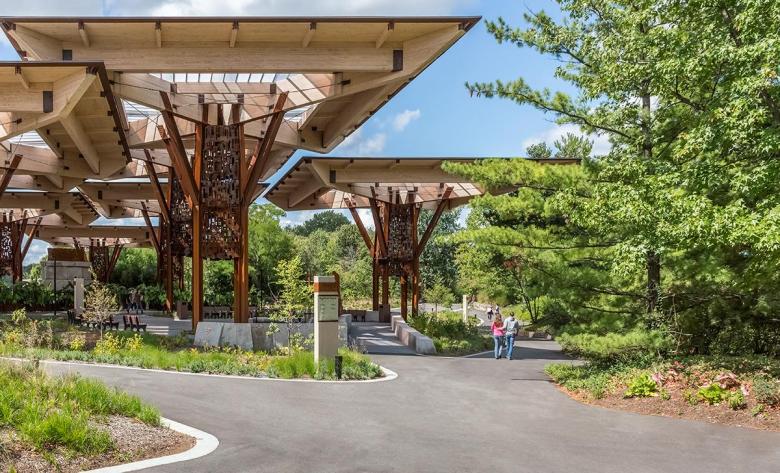 Third place (tie): Indianapolis Zoo Bicentennial Pavilion & Promenade by RATIO Architects (Photo: Susan Fleck)
Congratulations to the winner and runners-up, and thanks to you, our readers, for voting!
Related articles
Featured Project
Other articles in this category