Christo's 'Mastaba' Opens in London
19. June 2018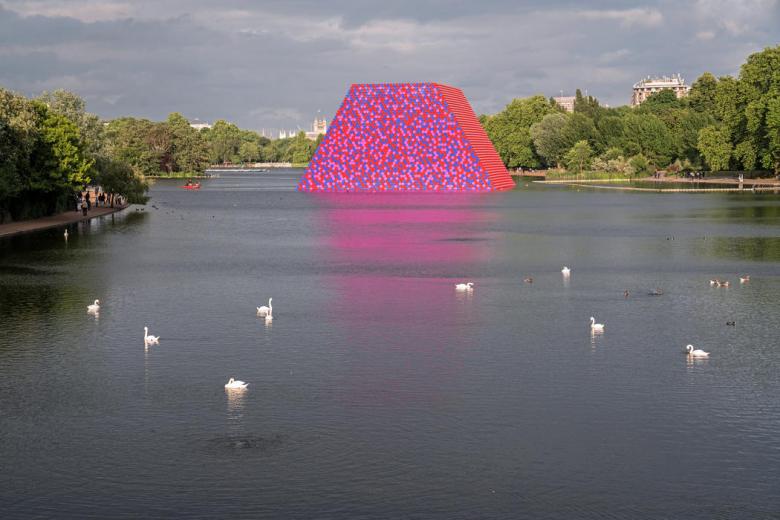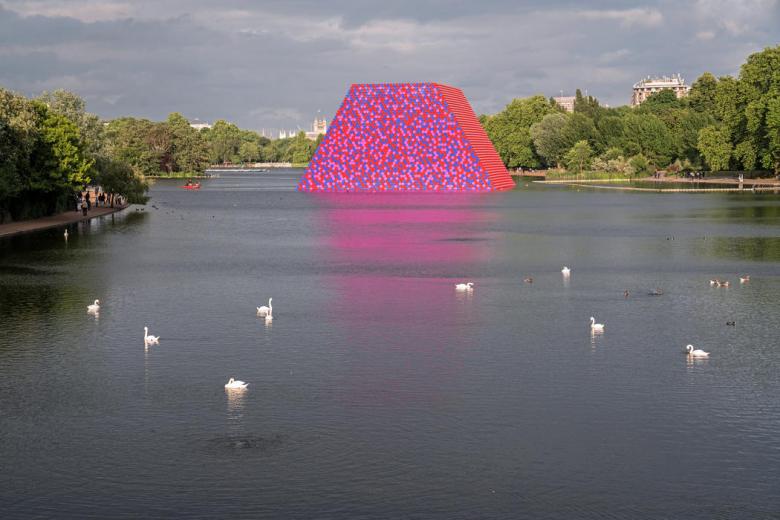 Christo and Jeanne-Claude, 'The London Mastaba,' Serpentine Lake, Hyde Park, 2016-18 (Photo: Wolfgang Volz © 2018 Christo)
Today the Serpentine Galleries opened Christo and Jeanne-Claude: Barrels and The Mastaba 1958–2018, a major exhibition accompanied by The London Mastaba, a floating sculpture in Hyde Park's Serpentine Lake.
The exhibition
documents artist Christo and his late wife Jeanne-Claude's artworks that incorporate oil barrels, while the temporary sculpture shows Londoners a small-scale iteration of the massive
Mastaba
planned for Abu Dhabi. Made of 7,506 specially made barrels, weighing 600 tonnes and sitting 66 feet (20 meters) tall,
The London Mastaba
is close in size to the Sphinx. If built,
The Mastaba
, in the works since 1977, would be made of 410,000 barrels, reach nearly 500 feet (152 meters) tall – the height of the Great Pyramid – and be the artists' only permanent large-scale artwork. Christo has worked with the structural engineers at
Schlaich Bergermann Partner
for both projects.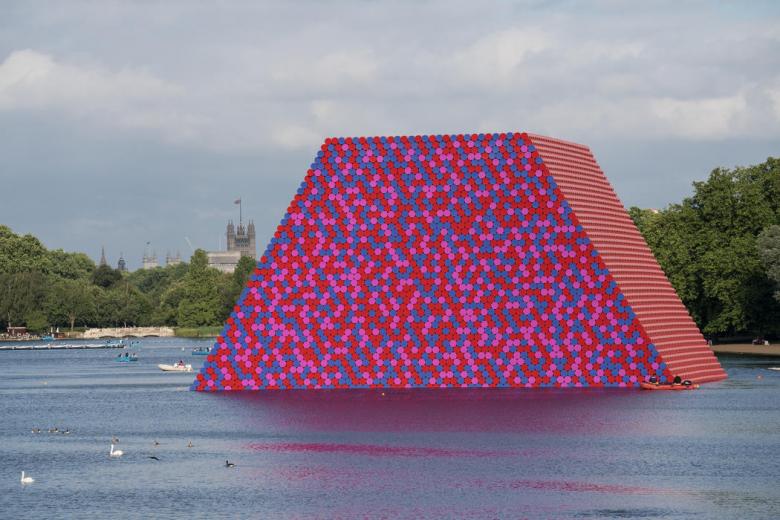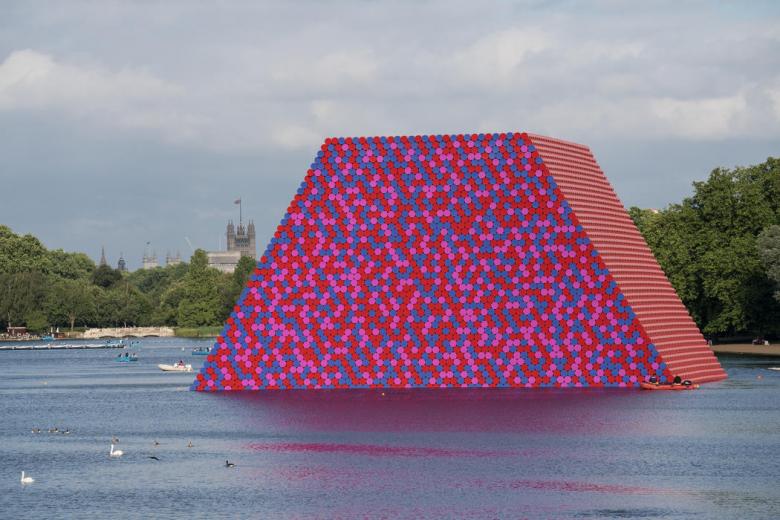 Christo and Jeanne-Claude, 'The London Mastaba,' Serpentine Lake, Hyde Park, 2016-18 (Photo: Wolfgang Volz © 2018 Christo)
​The London Mastaba, which sits upon a floating platform, is on view until 23 September 2018, when it will start to be dismantled. In Christo's words, "For three months, The London Mastaba will be a part of Hyde Park's environment in the center of London. The colors will transform with the changes in the light and its reflection on the Serpentine Lake will be like an abstract painting."
Related articles
Featured Project
Other articles in this category