Chicago Architecture Biennial
Architects Reimagine the Chicago River
20. September 2017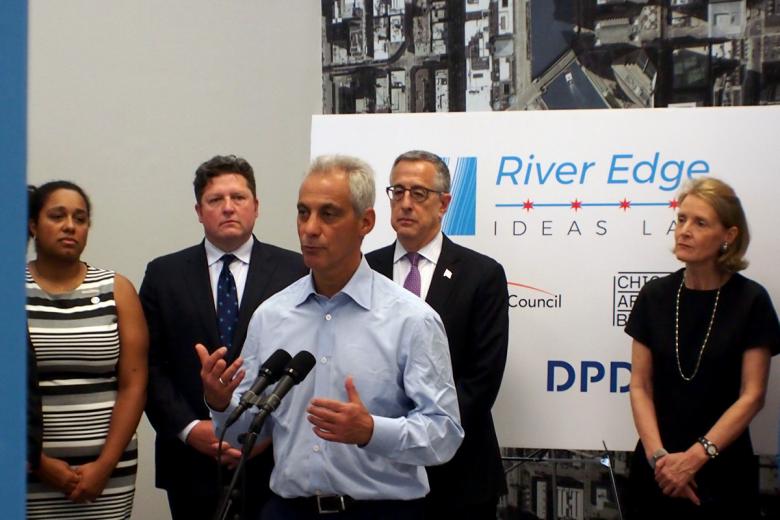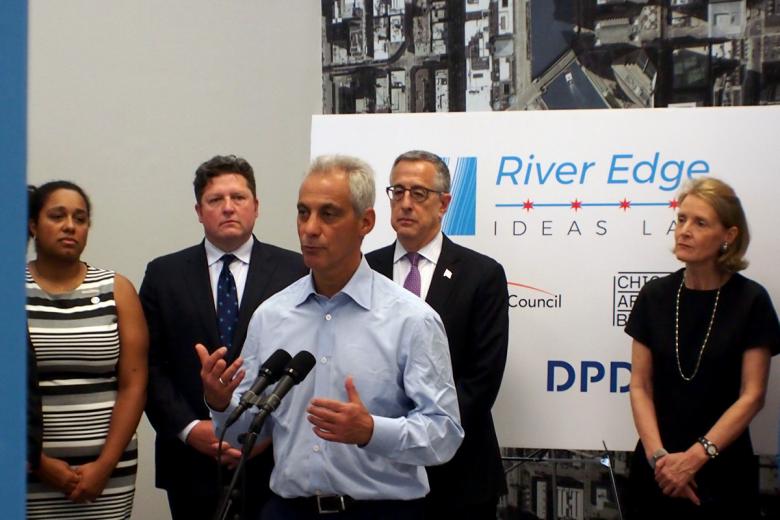 Chicago Mayor Rahm Emanuel at the opening of the River Edge Ideas Lab (Photo: John Hill/World-Architects)
For the River Edge Ideas Lab, the brainchild of Chicago Mayor Rahm Emanuel and part of the Chicago Architecture Biennial, nine architecture and landscape architecture firms have developed concepts for three challenging riverfront sites.
The nine firms are a stellar list, with most of them responsible for significant river-oriented projects around the world:
Adjaye Associates
Perkins+Will
Sasaki
Site
SWA
The three sites that each firm addresses sit on the east side of the river's south branch, extending from near the current
Chicago Riverwalk
down to Ping Tom Park in Chinatown. Each site more generally addresses a type of edge condition:
Civic Opera (building edge)
Congress Parkway (open edge)
Air Line Bridge (bridge edge) ​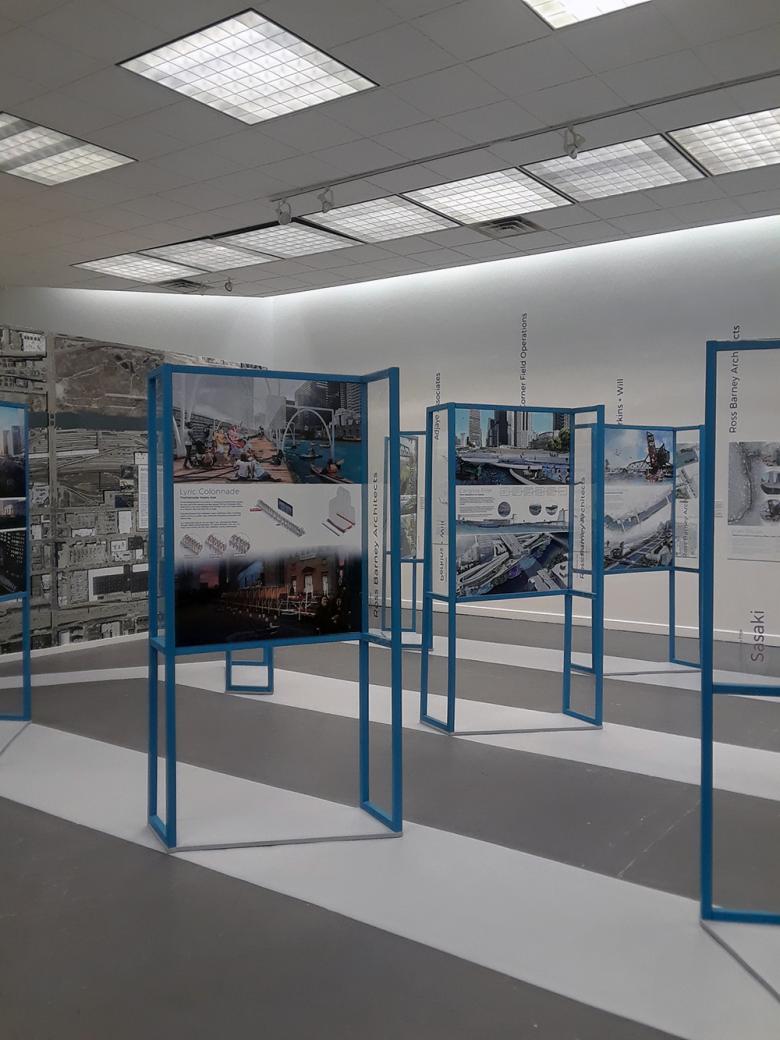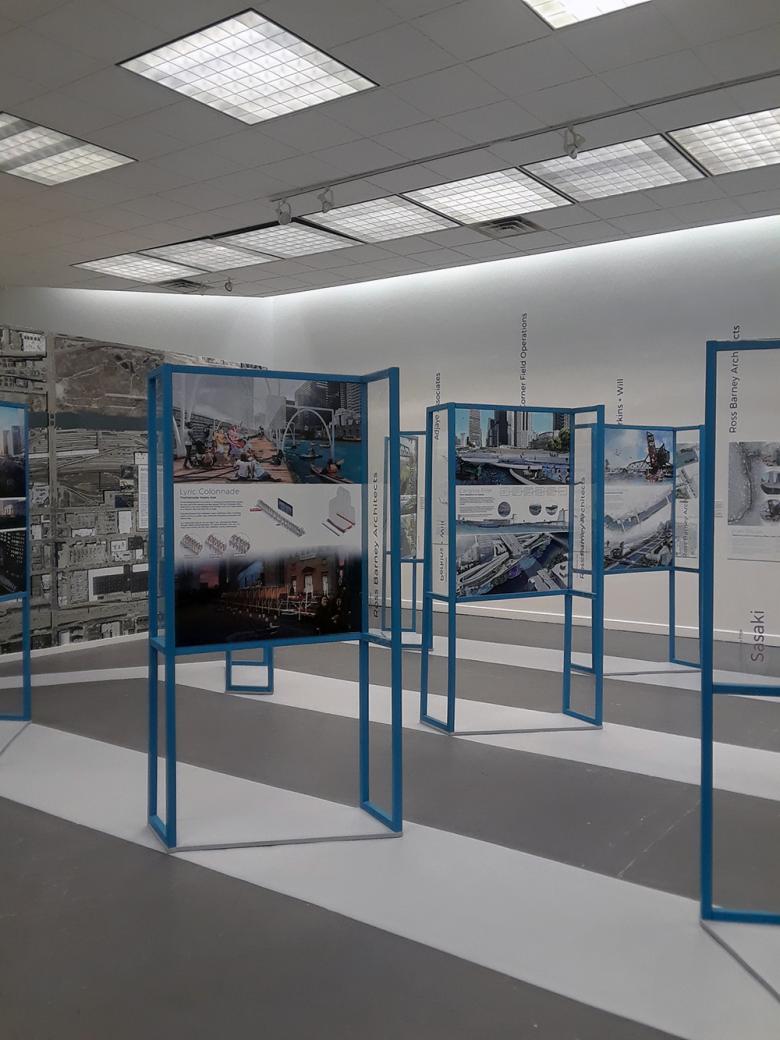 In their exhibition design, Ross Barney Architects structured the 27 projects into three rows that correspond to the riverfront sites. (Photo: John Hill/World-Architects)
The River Edge Ideas Lab, an initiative of the City of Chicago's Department of Planning and Development in collaboration with the Metropolitan Planning Council, aims to take these concepts and generate public feedback, both through visits to the gallery at Expo 72 (across the street from the Biennial's home at the Chicago Cultural Center) and through a smaller traveling exhibition reaching out into Chicago neighborhoods. Ultimately, the designs and public feedback will inform the city's new river edge design guidelines.
​As is befitting the number of firms and sites, the design ideas are a varied lot, though some overlap is apparent at particular sites as well as in the overall framework that each firm produced. For the sake of comparison in the former, below we highlight contributions by four W-A member firms for the Congress Parkway site; in the latter, overall case we noticed a plethora of modular solutions that could be implemented across and between sites to knit them together.
Chicago River Edge Ideas Lab is on display at 72 East Randolph Street until 7 January 2018. Visit the
River Edge Ideas Lab
website for more information on the project, to see images of the individual schemes, and to see when the participating architects are giving gallery talks.
Related articles
Featured Project
Other articles in this category