2018 National Design Awards Winners
8. May 2018
New York's Cooper Hewitt, Smithsonian Design Museum has announced the winners of the 2018 National Design Awards, which recognizes design excellence and innovation in ten categories.
The 19th annual awards that "promote design as a vital humanistic tool in shaping the world" are given out to individuals or firms in the categories of Lifetime Achievement, Design Mind, Corporate & Institutional Achievement, Architecture Design, Communication Design, Fashion Design, Interaction Design, Interior Design, Landscape Architecture, and Product Design.
​All of the awards were selected by an eight-person jury* "after reviewing award submissions resulting from nominations submitted by design experts and enthusiasts," per the Cooper Hewitt. The Director's Award, selected by Cooper Hewitt director Caroline Baumann, will be announced at a later date, unlike the
previous
three
years
when it accompanied the announcement of the other National Design Awards winners.
Baumann said of the winners in a statement: "All ten of this year's winners present a powerful design perspective and body of work that is at once inclusive and deeply personal, accompanied by great achievement, humanity and social impact."
This year's winners will receive their awards at the National Design Awards Gala on 18 October 2018, an event coinciding with
National Design Week
, "a series of free education programs based on the vision and work of the National Design Award honorees" taking place 13-20 October 2018.
Winners are listed below, but visit the Cooper Hewitt website for more information on the honorees and to view galleries of their work.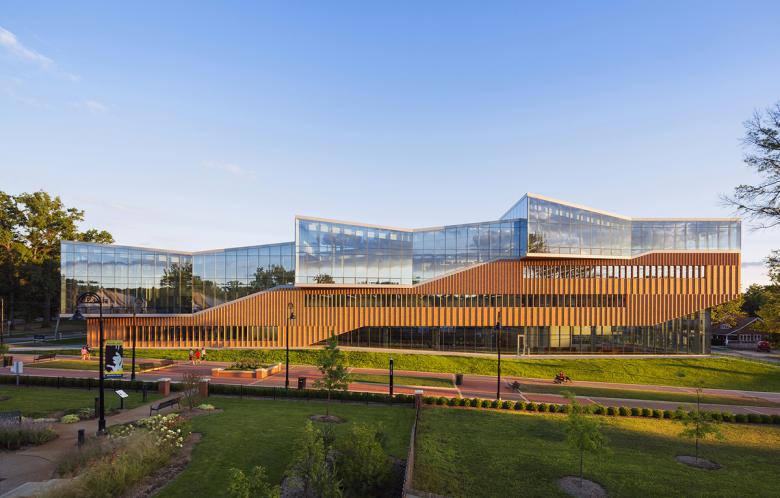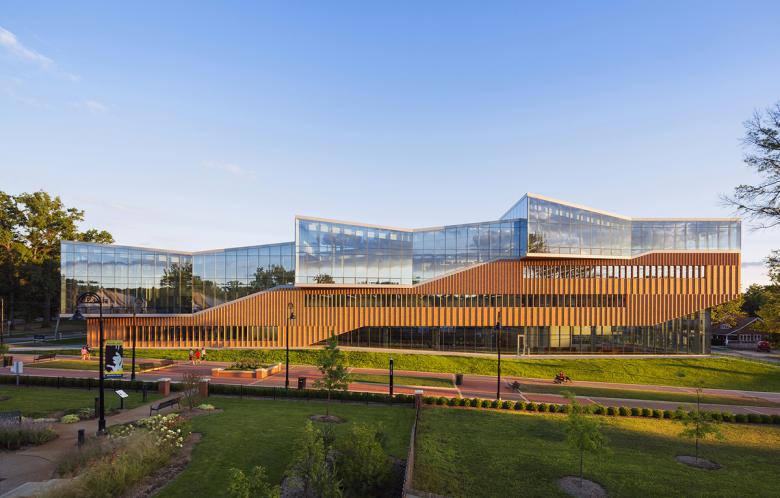 WEISS / MANFREDI: Kent State Center for Architecture and Environmental Design (Photo: Albert Vecerka/Esto)
Lifetime Achievement: Gail Anderson
Design Mind: Anne Whiston Spirn
Corporate & Institutional Achievement: Design for America
​Architecture Design: WEISS/MANFREDI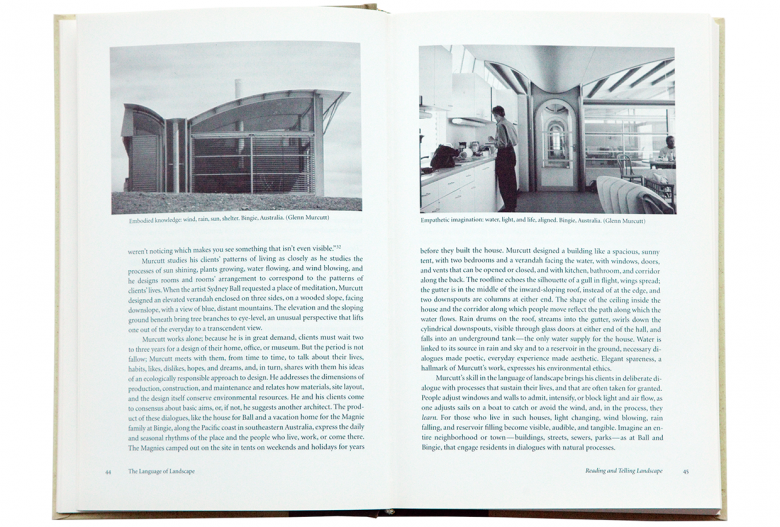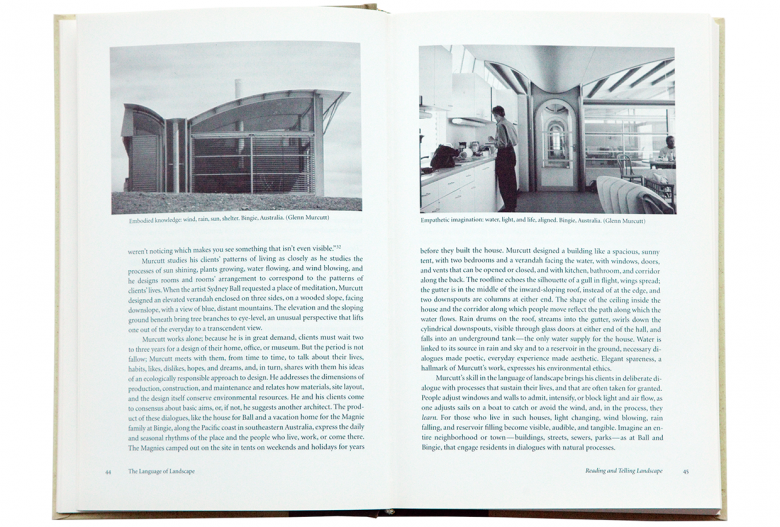 Anne Whiston Spirn: Spread from "The Language of Landscape" (1998) showing Glenn Murcutt's Magney House
Communication Design: Civilization
Fashion Design: Christina Kim
Interaction Design: Neri Oxman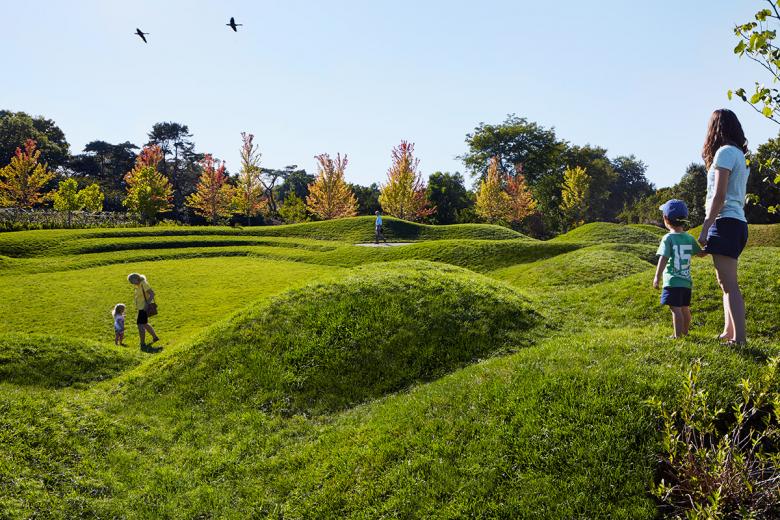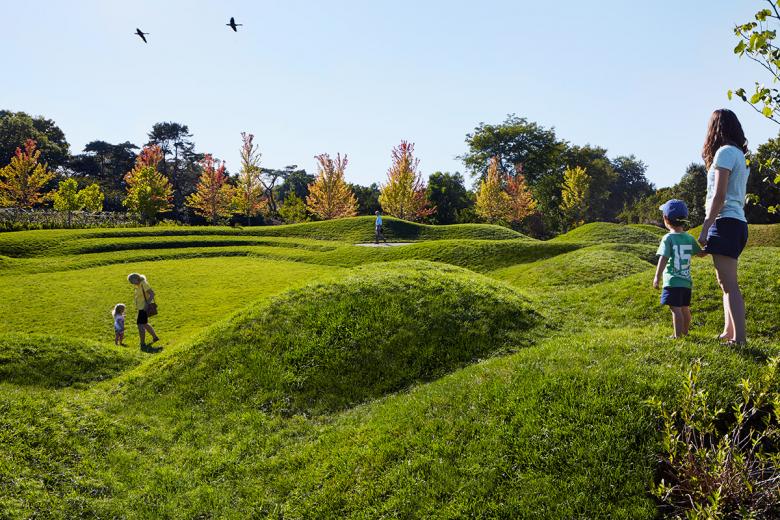 Mikyoung Kim Design (with Jacobs/Ryan Associates): Regenstein Learning Campus at Chicago Botanic Garden (Photo: Kate Joyce)
*The 2018 National Design Awards jury:
Diane Jones Allen, director of Landscape Architecture Program, University of Texas at Arlington; principal landscape architect at Design Jones LLC
Jeffrey Bernett, principal, CDS
Valerie Casey, principal, Applied Theory
Rand Elliott, principal, Elliott + Associates Architects
Adi Gil, creative director, threeASFOUR
Jenny Lam, senior vice president, user experience design, Oracle
Doug Powell, distinguished designer, IBM
Ann Willoughby, founder, Willoughby Design
Related articles
Featured Project
Other articles in this category