9. February 2018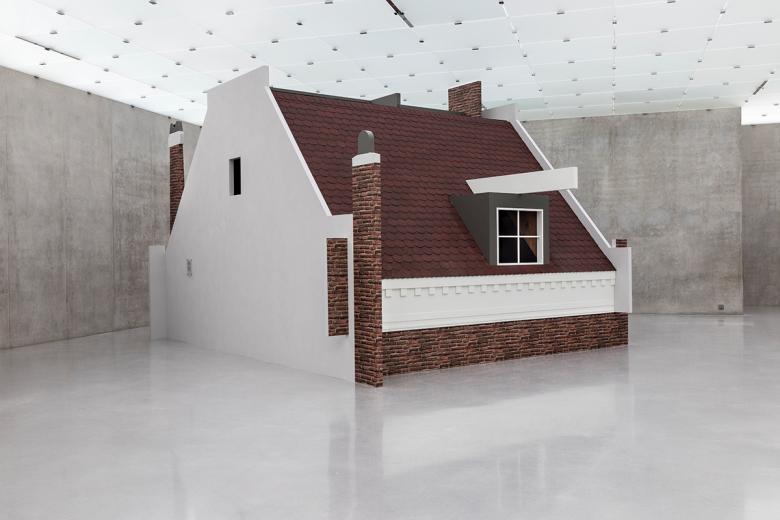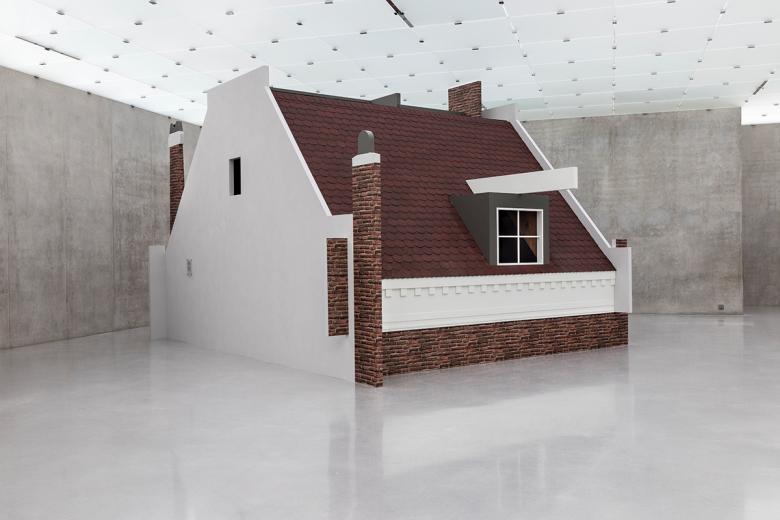 Simon Fujiwara, Hope House, 2018. Exhibition view third floor, Kunsthaus Bregenz. (Photo: Markus Tretter © Simon Fujiwara, Kunsthaus Bregenz)
Artist Simon Fujiwara has inserted a full-size replica of the Anne Frank House inside Peter Zumthor's Kunsthaus Bregenz, creating an odd juxtaposition between the traditional Dutch house and the museum's glass-and-concrete box.
Hope House
, on display until 2 April 2018, was inspired by a "build your own" model kit that Fujiwara bought after a visit to the Anne Frank House in Amsterdam, making his exhibition a copy of a copy. Spread across three floors in the Kunsthaus Bregenz, visitors access the replica house's interiors, which include such details as the moveable bookcase that concealed the Secret Annex, where the Frank family would spend two years hiding.
Unlike the original, the exterior walls of
Hope House
are removed, revealing a cutaway section of the house, but one that doesn't line up with the tall floors of Zumthor's museum. Also different are the house's contents:
​
Fujiwara filled the rooms with artworks that would have been out of place in the original, as well as everyday household objects that may or may not refer to the Frank's belongings.
The whole thing questions authenticity – of the original Anne Frank House, which contains reconstructed artifacts, of its replica, and of the art it contains. A statement from the Kunsthaus Bregenz asserts: "For Fujiwara it is our desire for fantasy beyond authenticity, beyond even truth, that allows the most cherished part of our humanity to flourish — compassion, creativity, and idealism."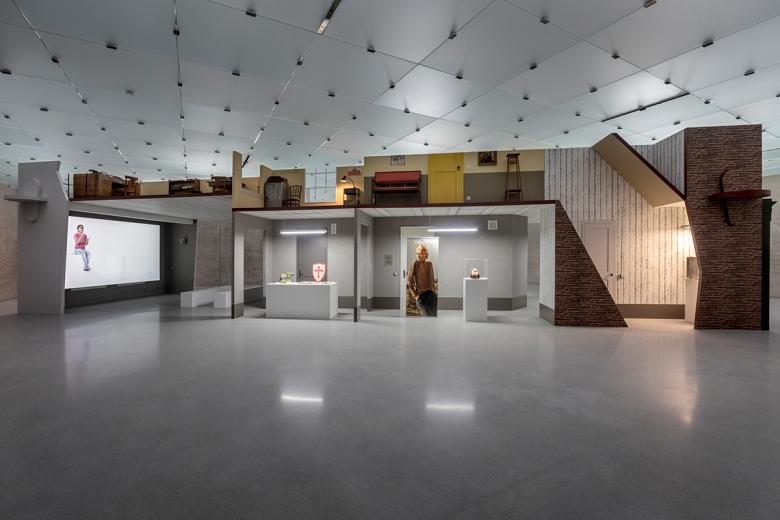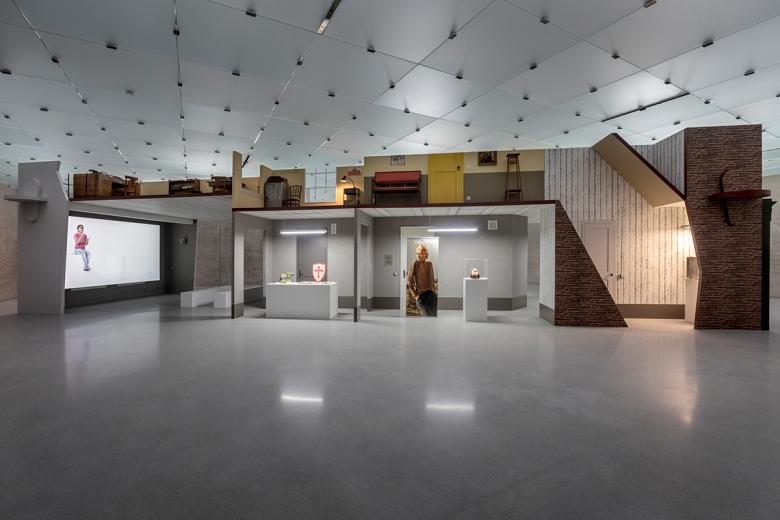 Simon Fujiwara, Hope House, 2018. Exhibition view first floor, Kunsthaus Bregenz. (Photo: Markus Tretter © Simon Fujiwara, Kunsthaus Bregenz)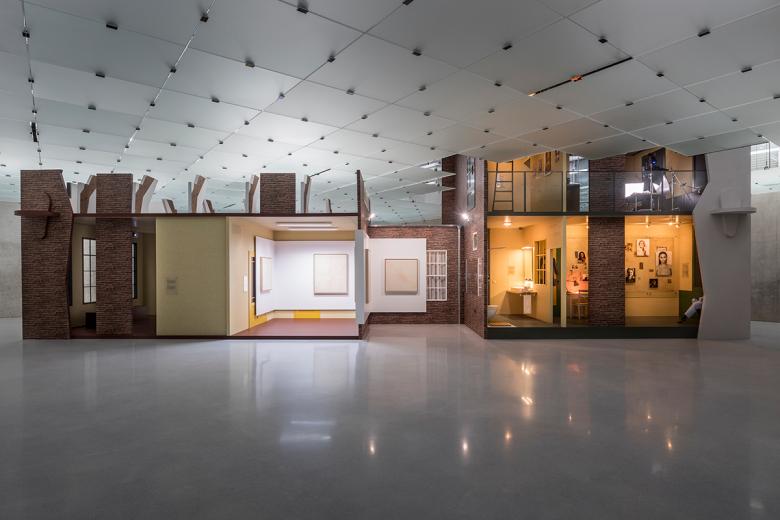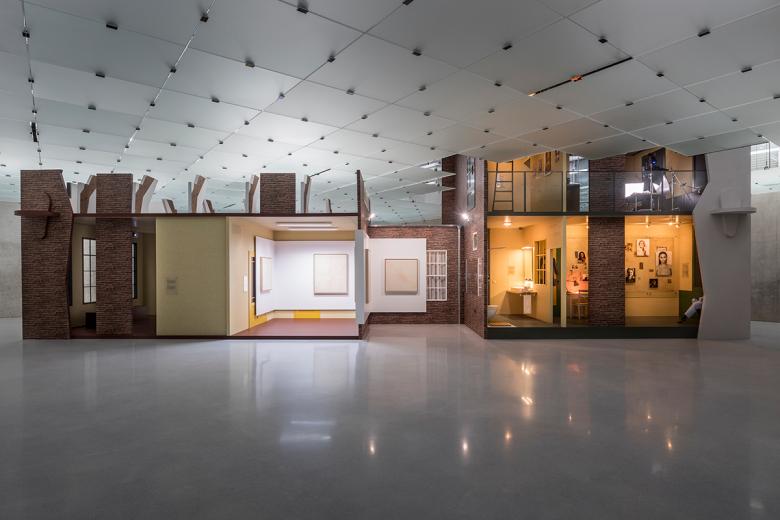 Simon Fujiwara, Hope House, 2018. Exhibition view second floor, Kunsthaus Bregenz. (Photo: Markus Tretter © Simon Fujiwara, Kunsthaus Bregenz)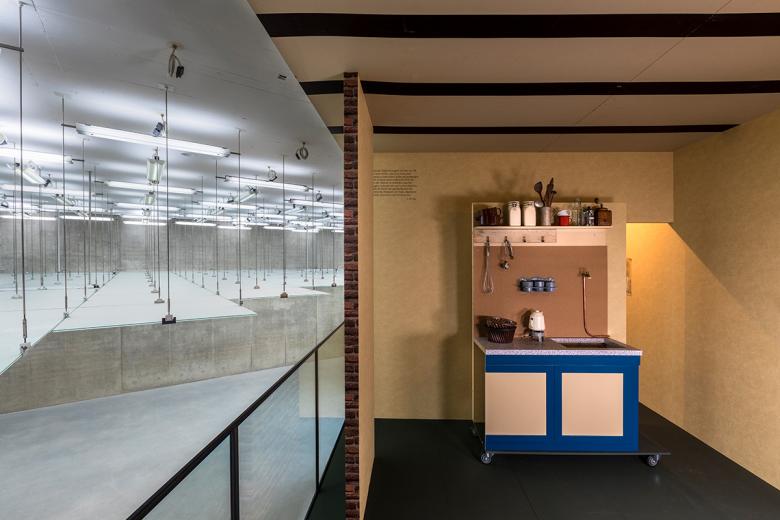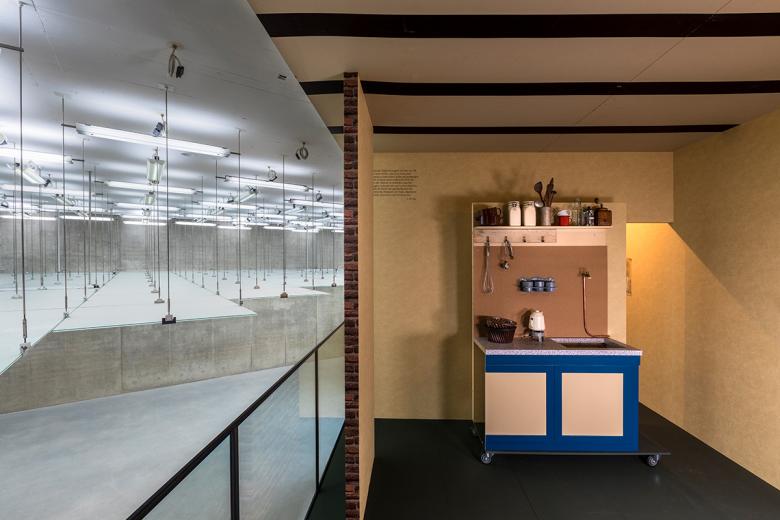 Simon Fujiwara, Hope House, 2018. Exhibition view second floor, Kunsthaus Bregenz. (Photo: Markus Tretter © Simon Fujiwara, Kunsthaus Bregenz)
Related articles
Featured Project
Other articles in this category