Frank Lloyd Wright at 150
8. June 2017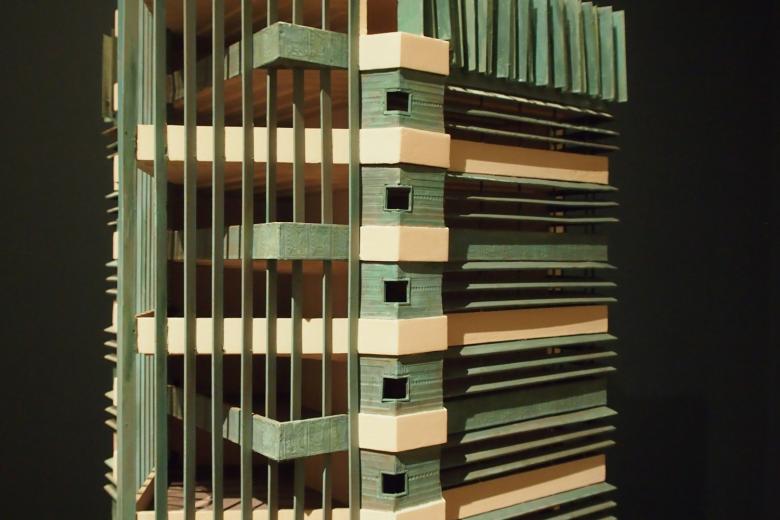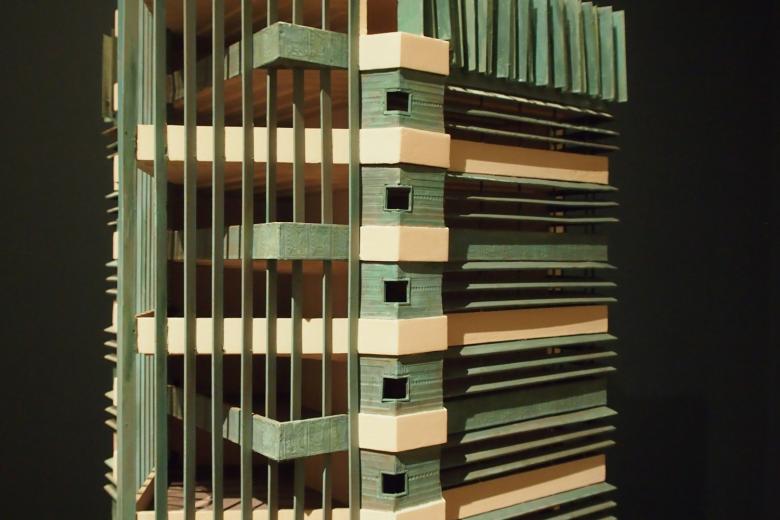 Model of H.C. Price Company Tower, Bartlesville, OK, 1952-1956 (All photographs by John Hill/World-Architects)
Today is the 150th anniversary of the birth of Frank Lloyd Wright. Fascination with the architect and his buildings continues well after his death in 1959, as evidenced by numerous celebrations this year and a new exhibition at the Museum of Modern Art that opens on Monday.
World-Architects got a peek at Frank Lloyd Wright at 150: Unpacking the Archive at MoMA this morning. The exhibition is the first since MoMA and Columbia University collectively acquired Wright's archive from the Frank Lloyd Wright Foundation five years ago. Although fairly large, the exhibition is broken down into fourteen smaller sections, or "mini-exhibitions," as curator Barry Bergdoll called them in remarks. We'll have a long feature on Frank Lloyd Wright at 150 next week, but in the meantime here are just a few details from our peek at the show earlier today.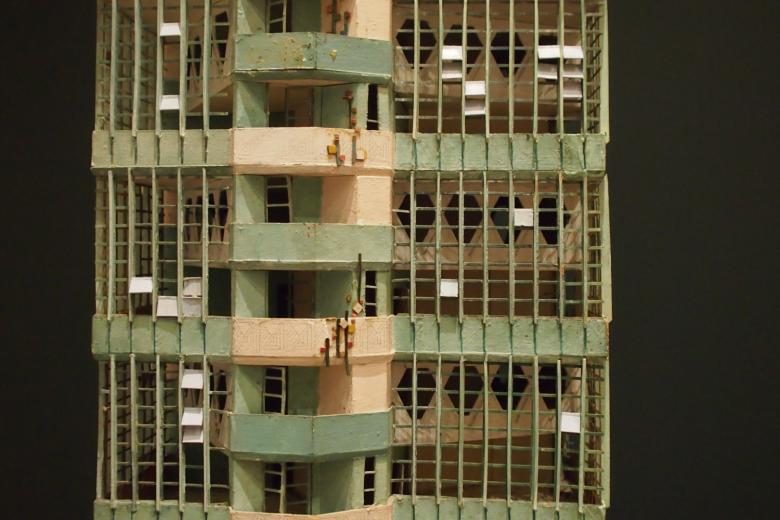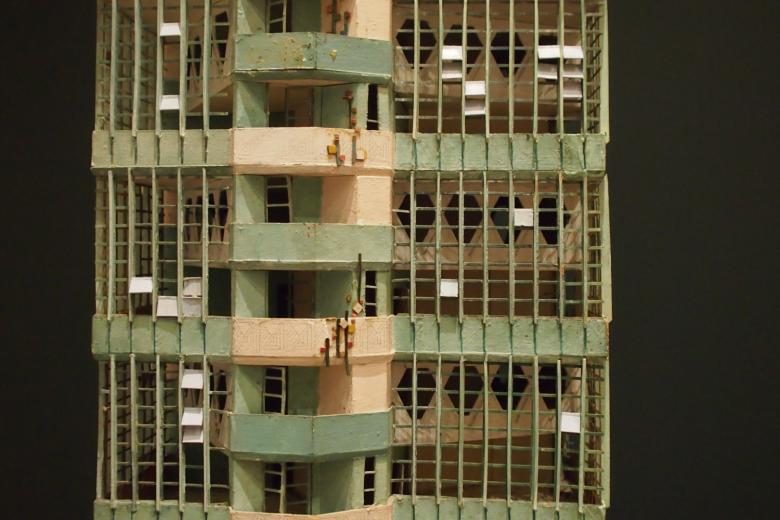 There are very few models in the exhibition (most of what is on display are drawings), but a couple highlights are the towers Wright designed for Oklahoma (above) and New York City. The latter, St. Mark's Tower (1927-29) is pictured here, part of the exhibition's "New York Models Conserved" section.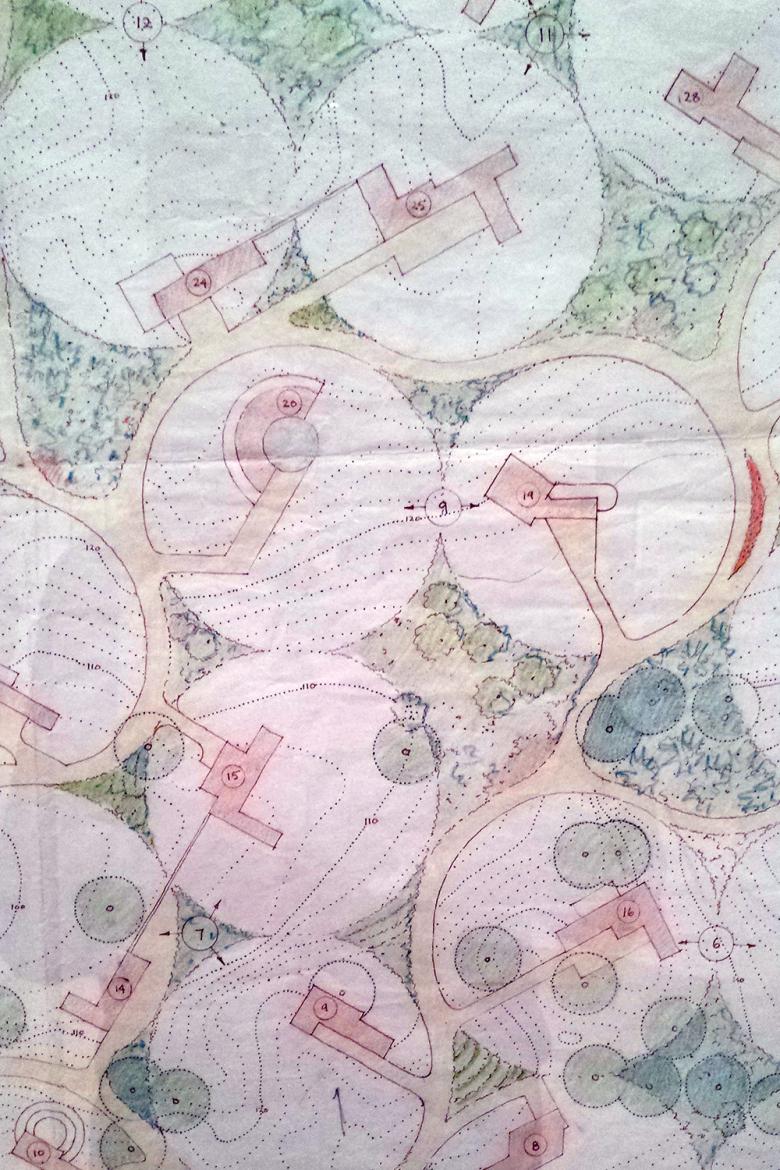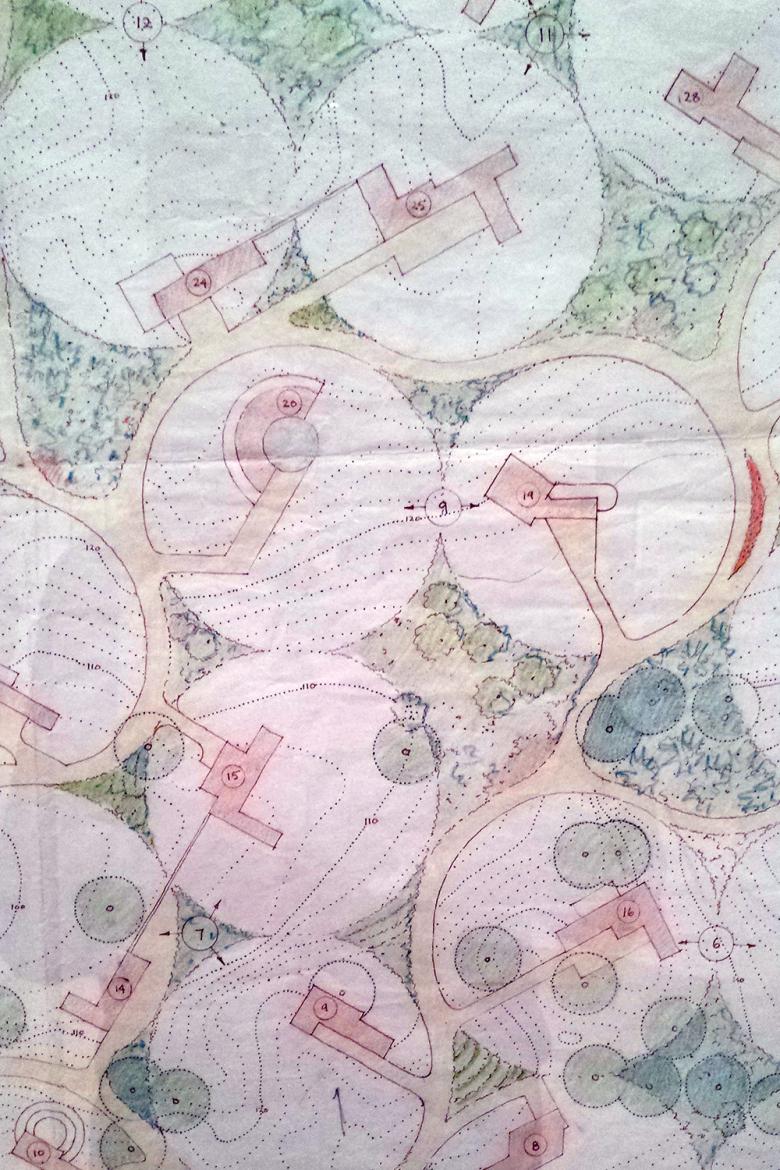 The "Circular Geometries" section consists of a dozen projects, including the Galesburg Country Homes in Galesburg, Michigan (1946-49), where circles defined plots of land in the cooperative community.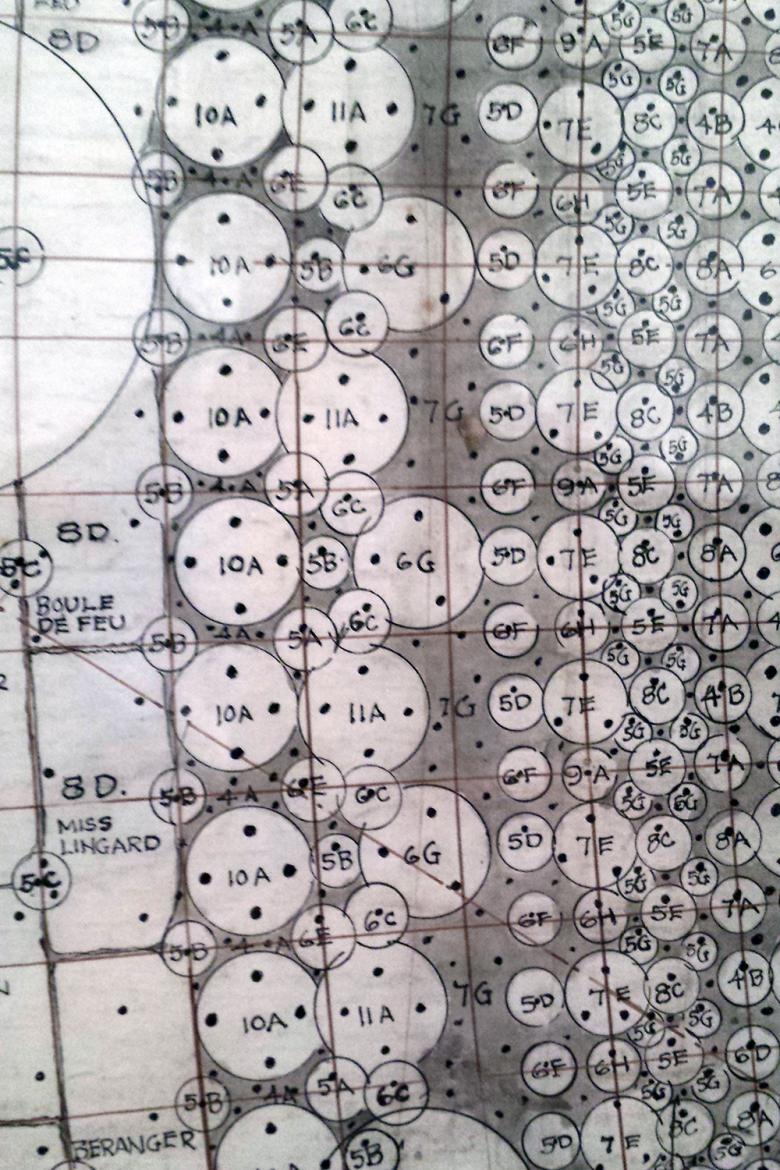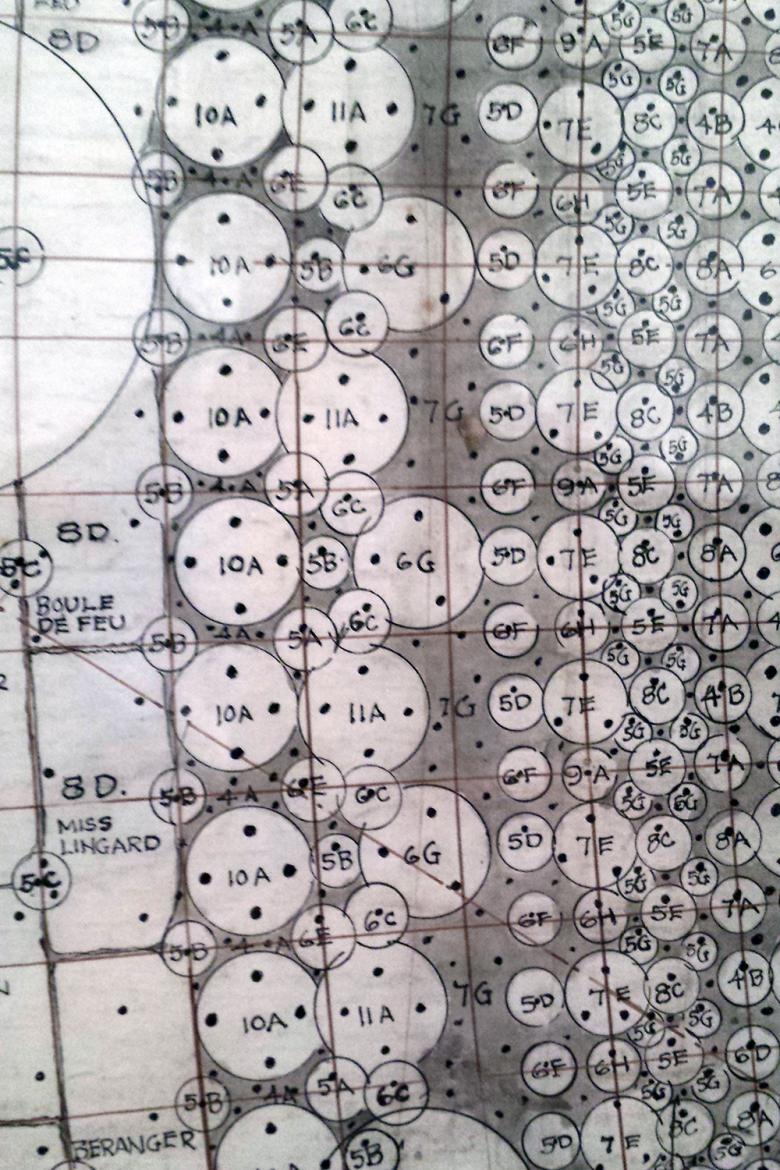 Circles are also present in this planting plan – aka the "Floricycle" – for the Darwin D. Martin House in Buffalo, New York (1903-06), a highlight of the "Ecologies & Landscapes" section.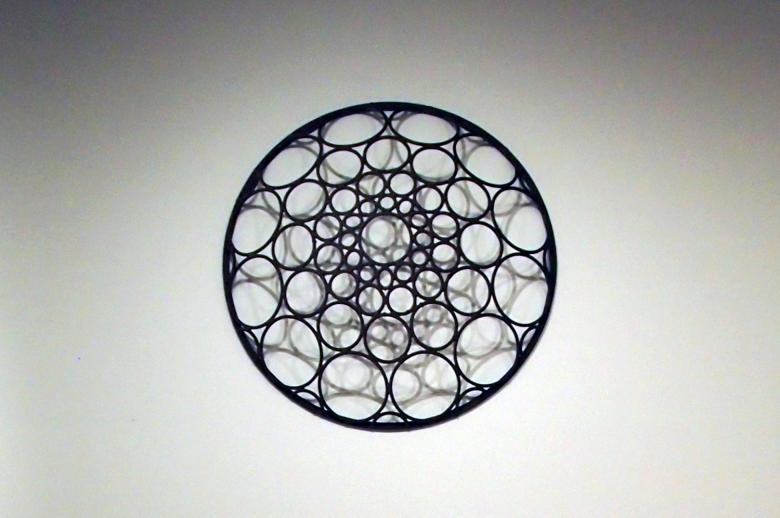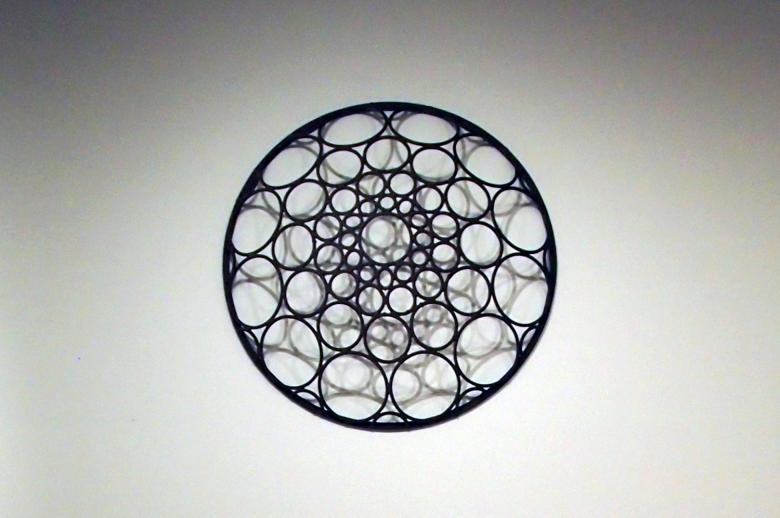 Even more circles are found in the "Ornament" section, which has a wide-ranging assemblage of projects and artifacts, including this tension ring study model for the reception skylight at the Johnson Wax Research Tower in Racine, Wisconsin (1943-1950).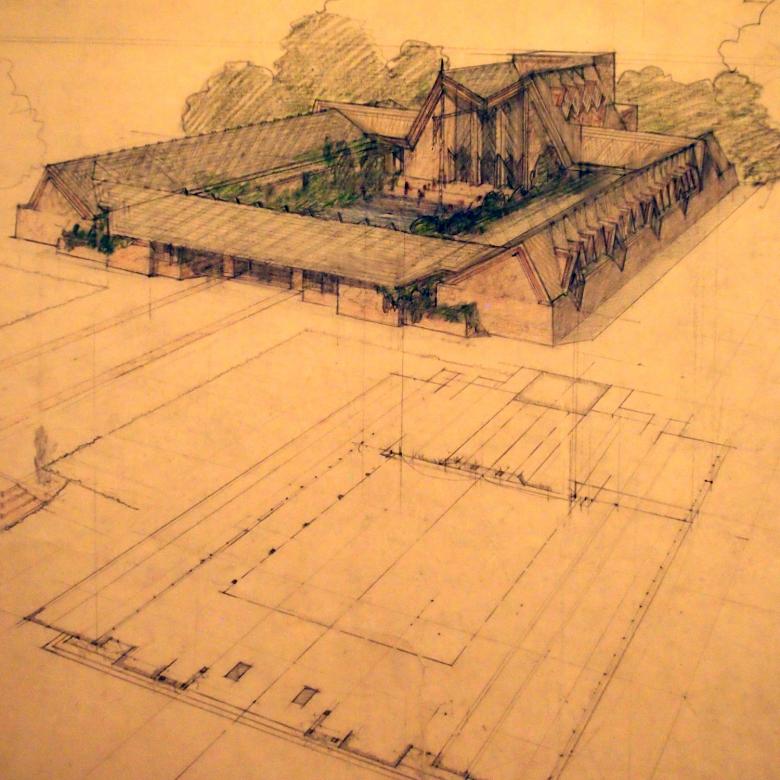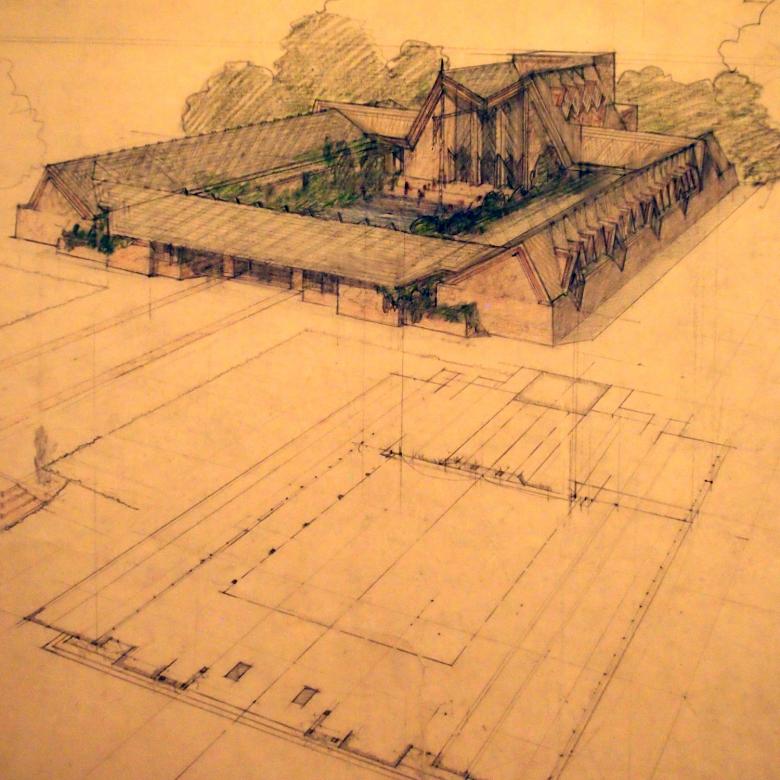 "Rosenwald School" focuses on Wright's little-known design for the campus of the Hampton Normal and Agricultural Institute in Virginia (1928), part of the Rosenwald School project, which subsidized the construction of schools for African Americans in the South. The project was never built.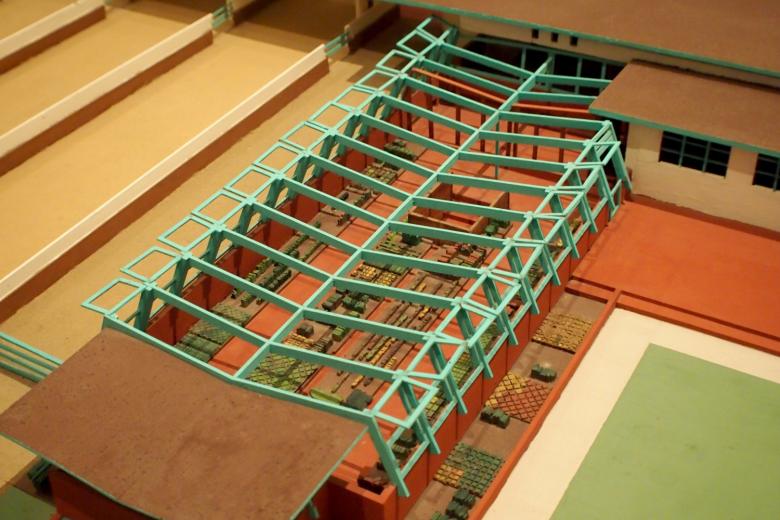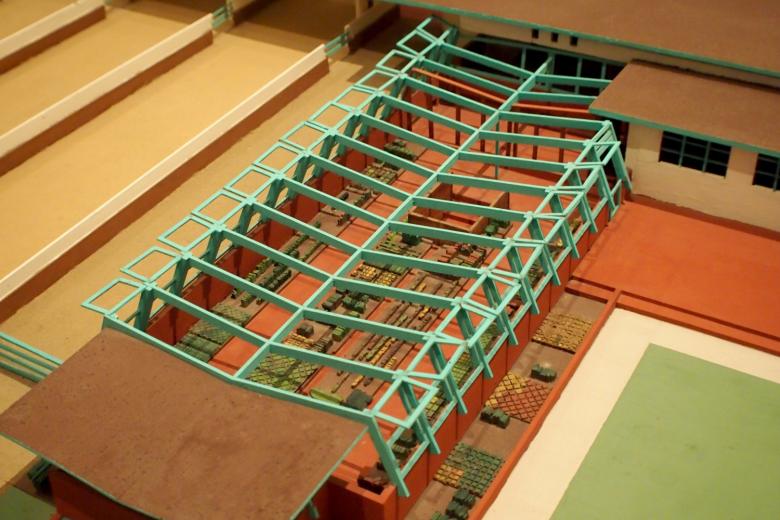 Another little-known project is the "Little Farms Unit," which is given its own section in the exhibition. Initiated in 1932, the same year he created the Taliesin Fellowship in Spring Green, Wisconsin, the prefabricated Little Farms would have enabled families to grow their own food and sell cash crops through local markets.
Related articles
Featured Project
Other articles in this category